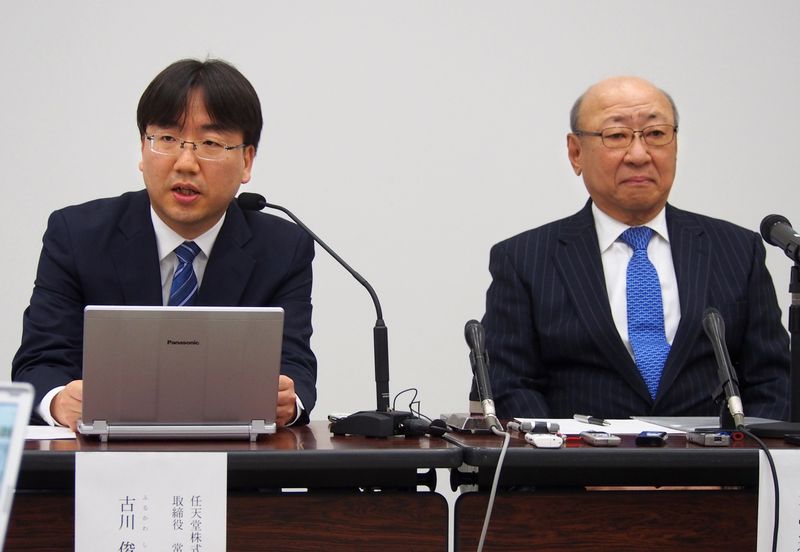 Today, Japanese publication Nikkei published some new comments from soon-to-be Nintendo president Shuntaro Fukugawa as well as current president Tatsumi Kimishima. The two discussed the company's mobile ambitions, plans to expand Switch into other regions, and more.
While Nintendo's consolidated operating profit has increased thanks to Switch, Fukugawa wants to increase performance in other areas as well – with mobile being a specific highlight. The policy under Fukugawa will be to improve the smartphone game business with a title that can generate an explosive hit. Nintendo is looking for smartphone game operations to become a 100 billion yen ($910 million) business.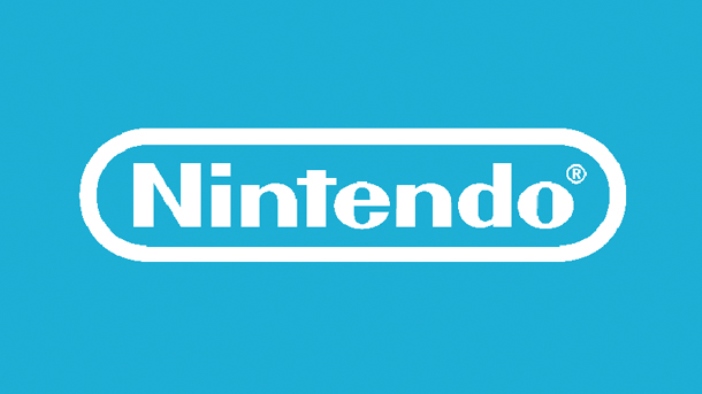 During the Q&A portion of Nintendo's financial results briefing, current president Tatsumi Kimishima and upcoming president Shuntaro Furukawa fielded around a dozen questions. There was talk about Kimishima's retirement, wanting to reach new people with Switch, continued 3DS support, interest in China, and a whole lot more.
Currently, the Q&A transcription is only in Japanese. However, Dualshockers has provided a summary, which we've rounded up below. We'll also bring you more on this when the English translation is live.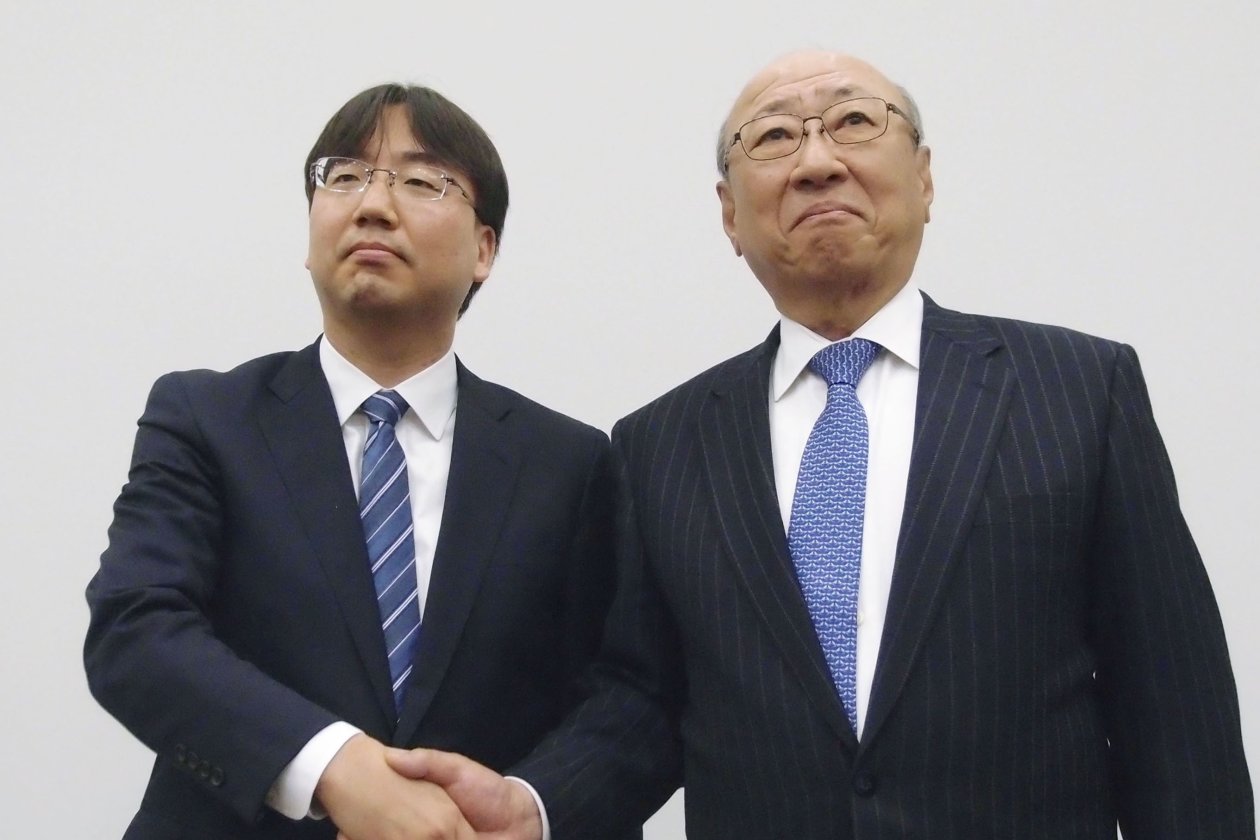 Shuntaro Furukawa is taking over for Tatsumi Kimishima as global president of Nintendo in June. At a news conference, Kimishima spoke more about stepping down as well as having Furukawa assuming his previous role.
Kimishima said he made his decision since he "fulfilled almost fully his responsibilities" to turn around Nintendo. He also noted that it was becoming difficult for him to fly around due to his age, and the better-than-expected sales momentum of the Switch sparked the idea to bring in someone else for the president's position.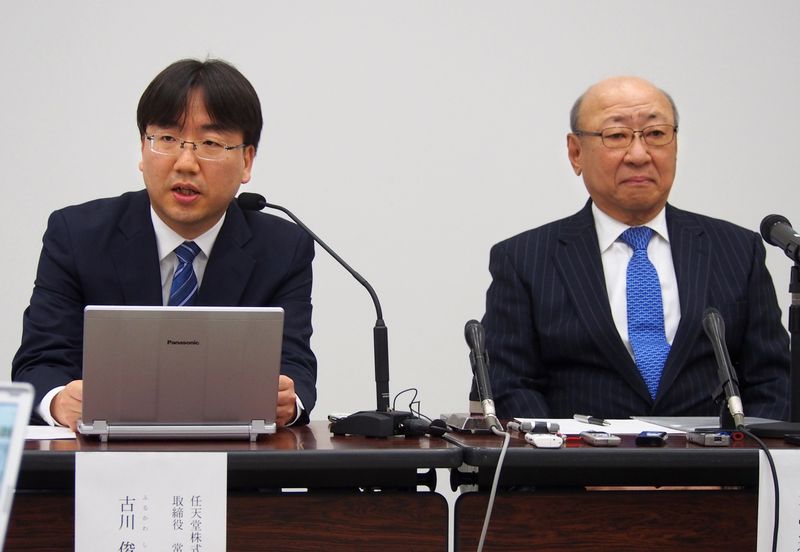 Nintendo announced today that its current president Tatsumi Kimishima would be succeeded by Shuntaro Furukawa in June. Bloomberg was able to get a few statements from Furukawa at the press conference in Osaka where the news was announced. He had the following to say about his plans as president: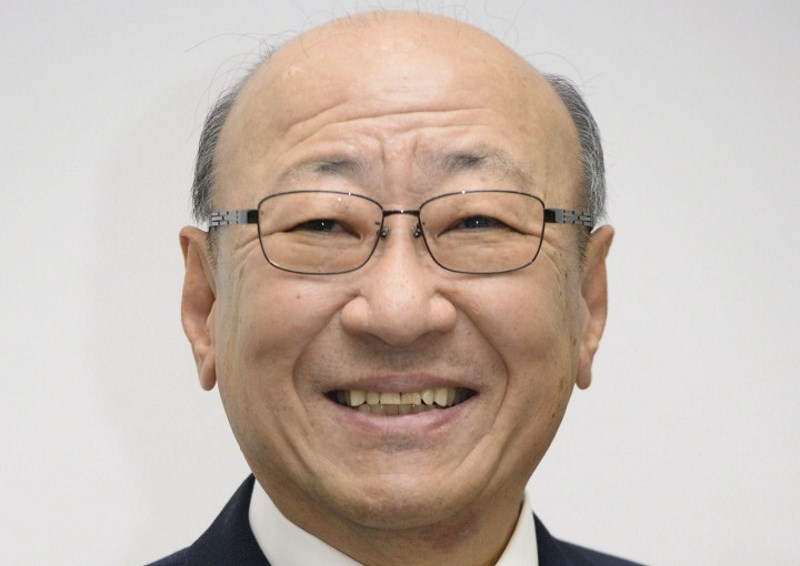 After Satoru Iwata passed away in 2015, Tatsumi Kimishima was brought in as Nintendo's global president. Kimishima's primary role at the company will be ending soon, however. In its financial results today, Nintendo announced that Kimishima will be retiring as president.
Shuntaro Furukawa, 46, will be taking over for Kimishima. He joined Nintendo in 1994 and has worked in global marketing and at The Pokemon Company. Since 2016, Furukawa has been Nintendo's Managing Executive Officer, Supervisor of Corporate Analysis & Administration Division and Director.
Kimishima will officially step down on June 28. According to Nikkei, he'll remain with Nintendo as an adviser.