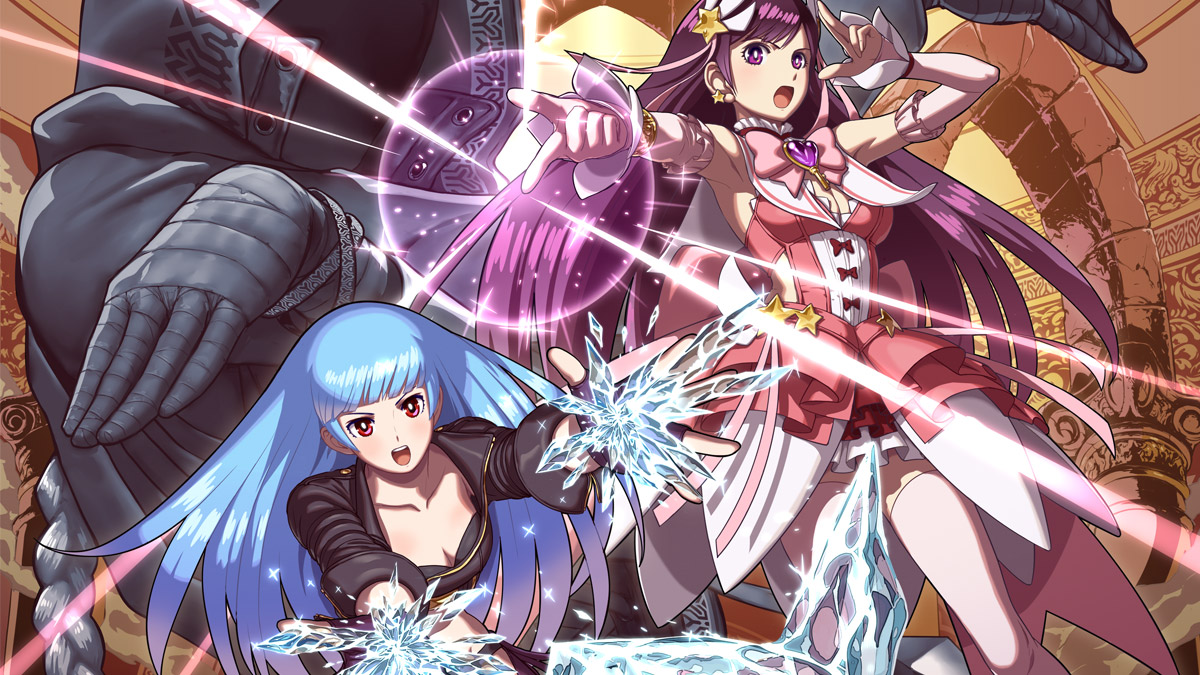 GameSpot has posted a new gameplay video for SNK Heroines: Tag Team Frenzy. Get a look at four minutes of footage below.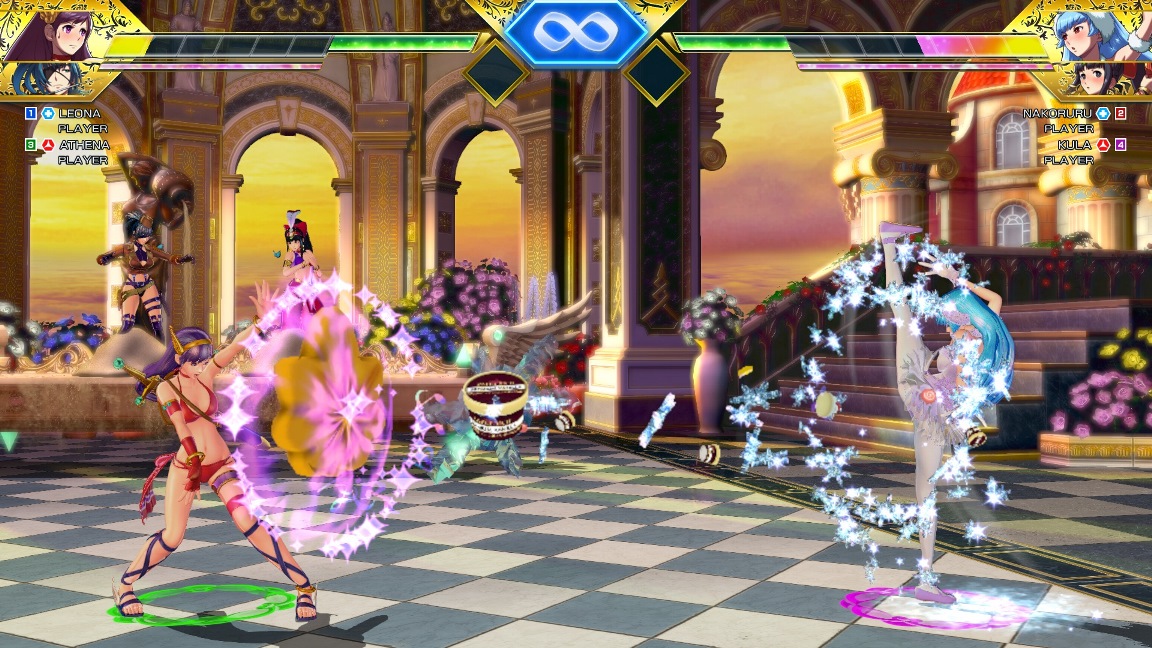 NIS America announced new information about SNK Heroines: Tag Team Frenzy during its annual press event today. In the game, players can unlock three costume options for each character using in-game points: the Heroines Costume, Classic Costume, and an Alternative Costume. Characters can be further enhanced with additional accessories and customization options.
Here's more on SNK Heroines: Tag Team Frenzy, including a new trailer: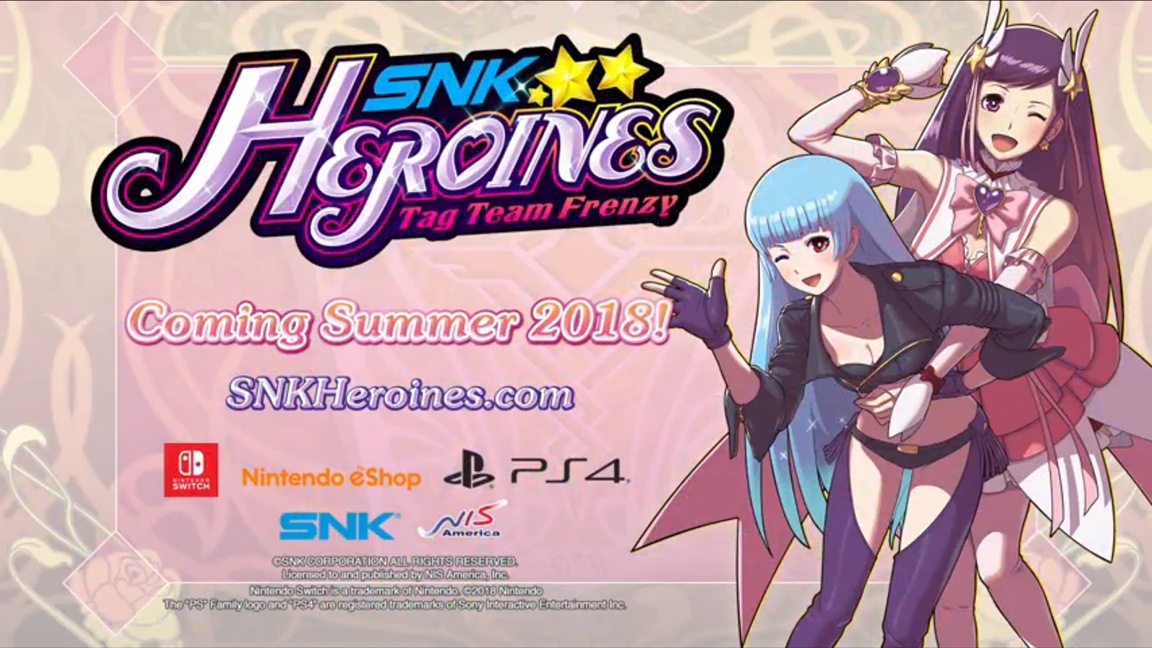 NIS America published a new trailer for SNK Heroines: Tag Team Frenzy from EVO Japan 2018, which included the reveal of Nakoruru. Check out the video below.
We also have the following overview for Nakoruru:
The divine spirit of nature, Nakoruru, makes her SNK Heroines debut! Originally appearing in arcade-favorite Samurai Shodown in 1993, this defender of nature most recently appeared as part of the Another World Team in 2016's The King of Fighters XIV. With her lightning-quick attacks and loyal bird companion, Mamahama, she is looking to bring her brand of 18th century beatdown in SNK Heroines Tag Team Frenzy!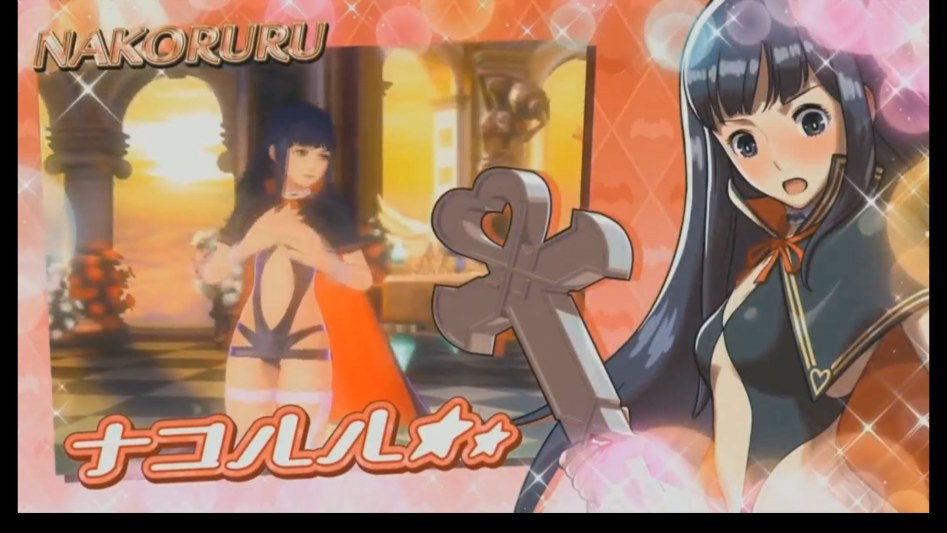 At EVO Japan 2018 this weekend, a new playable character was announced for SNK Heroines: Tag Team Frenzy. Nakoruru will be included on the roster.
Several other characters were previously confirmed. Athena Asamiya, Kula Diamond, Mai Shiranui, Leona Heidern, Yuri Sakazaki, and Kukri will also be featured.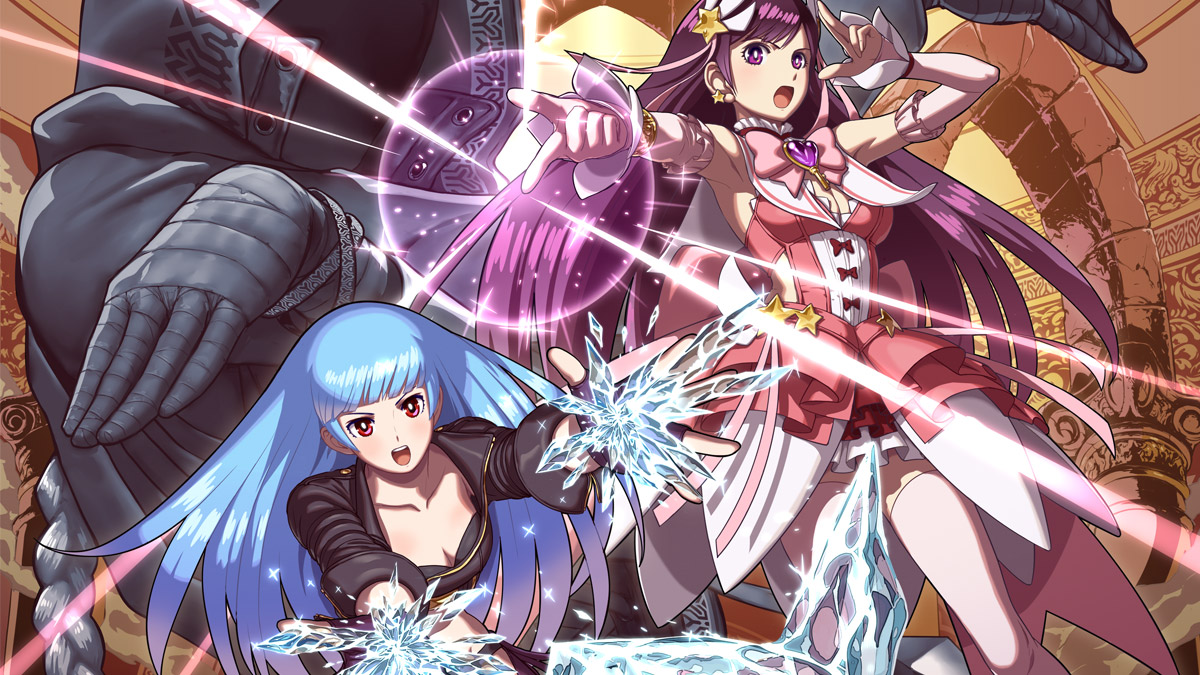 New off-screen footage of SNK Heroines: Tag Team Frenzy has surfaced from EVO Japan 2018. Have a look at the video below.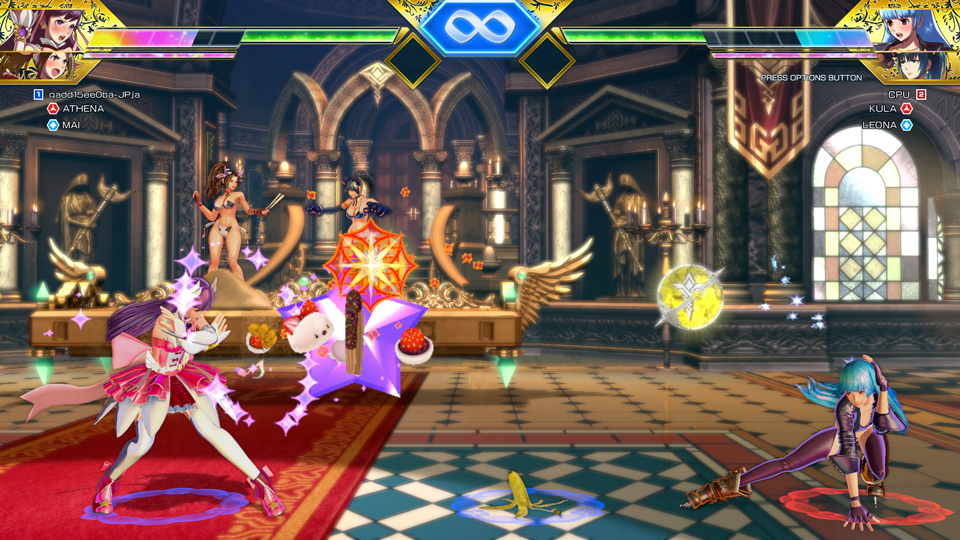 SNK Heroines: Tag Team Frenzy was unveiled for Switch this week. It was one of a few announcements made during the new Nintendo Direct Mini.
In both North America and Europe, NIS America will be in charge of publishing. The company published a message on Twitter stating that the game won't have anything removed or replaced in the west, perhaps to ease concerns about possible censorship.
The tweet is as follows:
The content released globally will contain the same costumes and content. Nothing will be removed or replaced in the Western release. As for controls, it is more accessible for all players, and not just the hardcore fighting gamers 🙂 You will use your entire controller.

— NIS America, Inc. (@NISAmerica) January 11, 2018
SNK Heroines: Tag Team Frenzy launches on Switch this summer.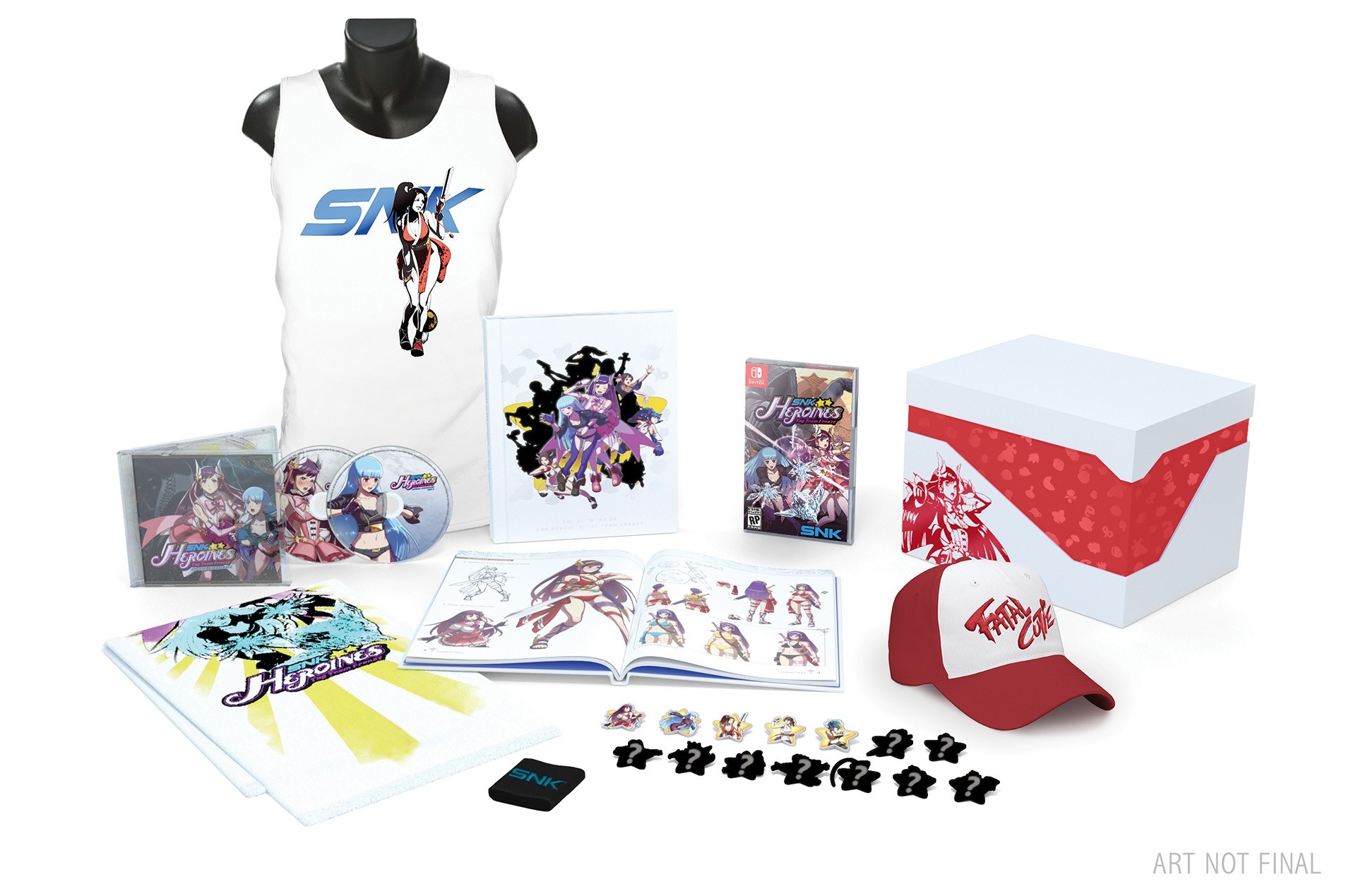 Ys VIII isn't the only new Switch game from NIS America getting a limited edition. SNK Heroines ~Tag Team Frenzy~ will also be receiving a special package of its own.
The SNK Heroines ~Tag Team Frenzy~ Limited Edition includes the following:
• SNK Heroines ~Tag Team Frenzy~ for Nintendo Switch
• Deluxe Hardcover Artbook
• 2-Disc OST
• Lapel Pin Set
• Sleeveless shirt (Size L)
• Fatal Cutie Cap
• Workout Towel (12″ x 42″)
• Wrist Sweatband
• Deluxe Collector's Box
Pre-orders are live on the NIS America store here. It'll cost you $120.
Thanks to TDude73 for the tip.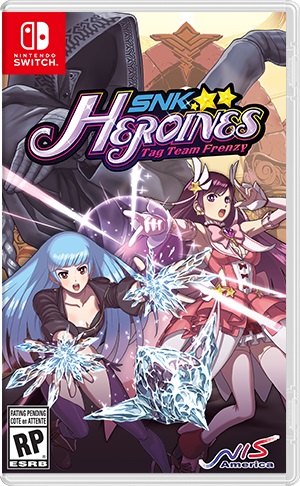 The boxart for the upcoming Switch game SNK Heroines ~Tag Team Frenzy~ has been posted. Give it a look above.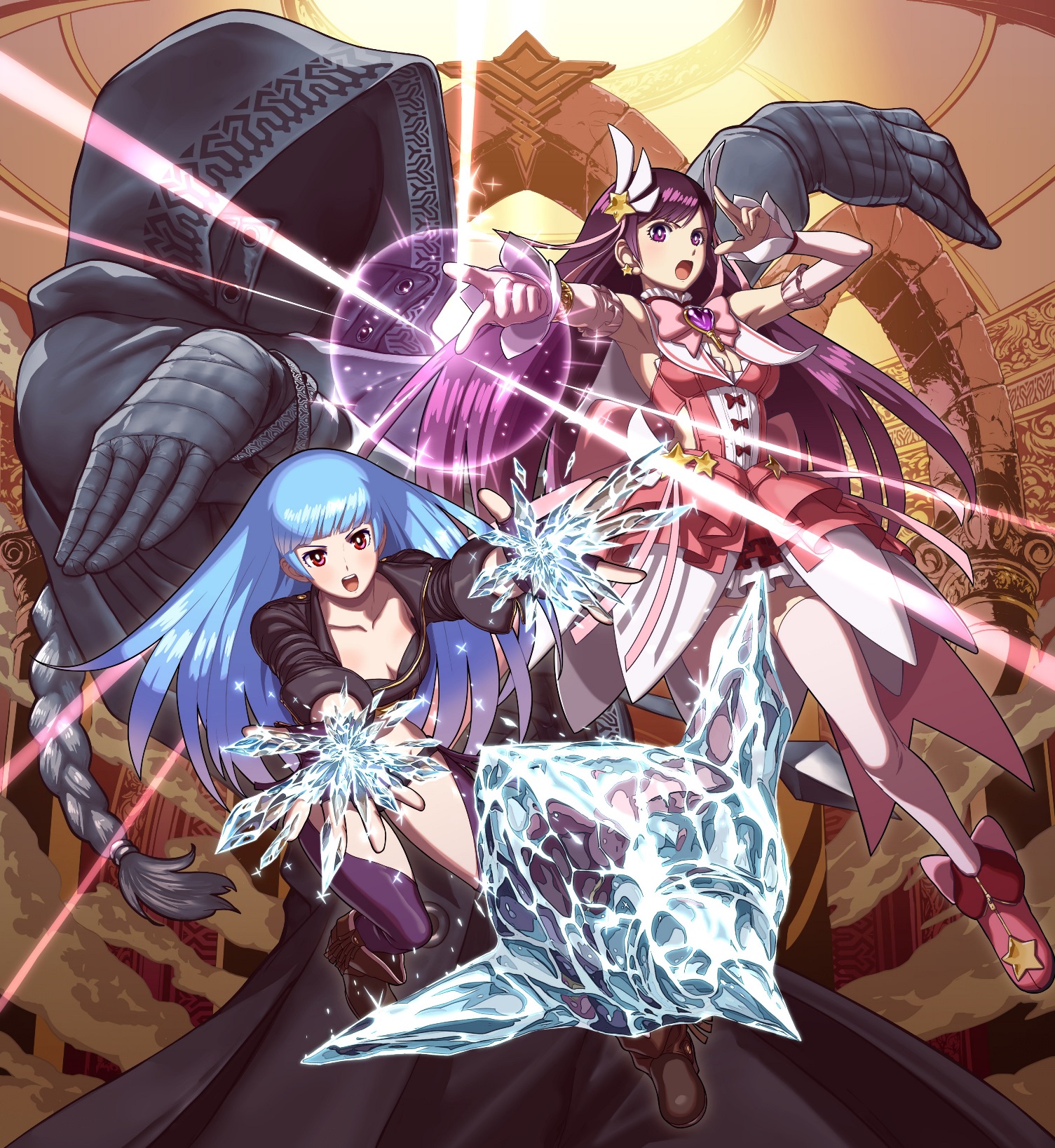 We have more on the newly-announced SNK Heroines ~Tag Team Frenzy~ from SNK, which NIS America will be published. Find a full fact sheet for additional details below.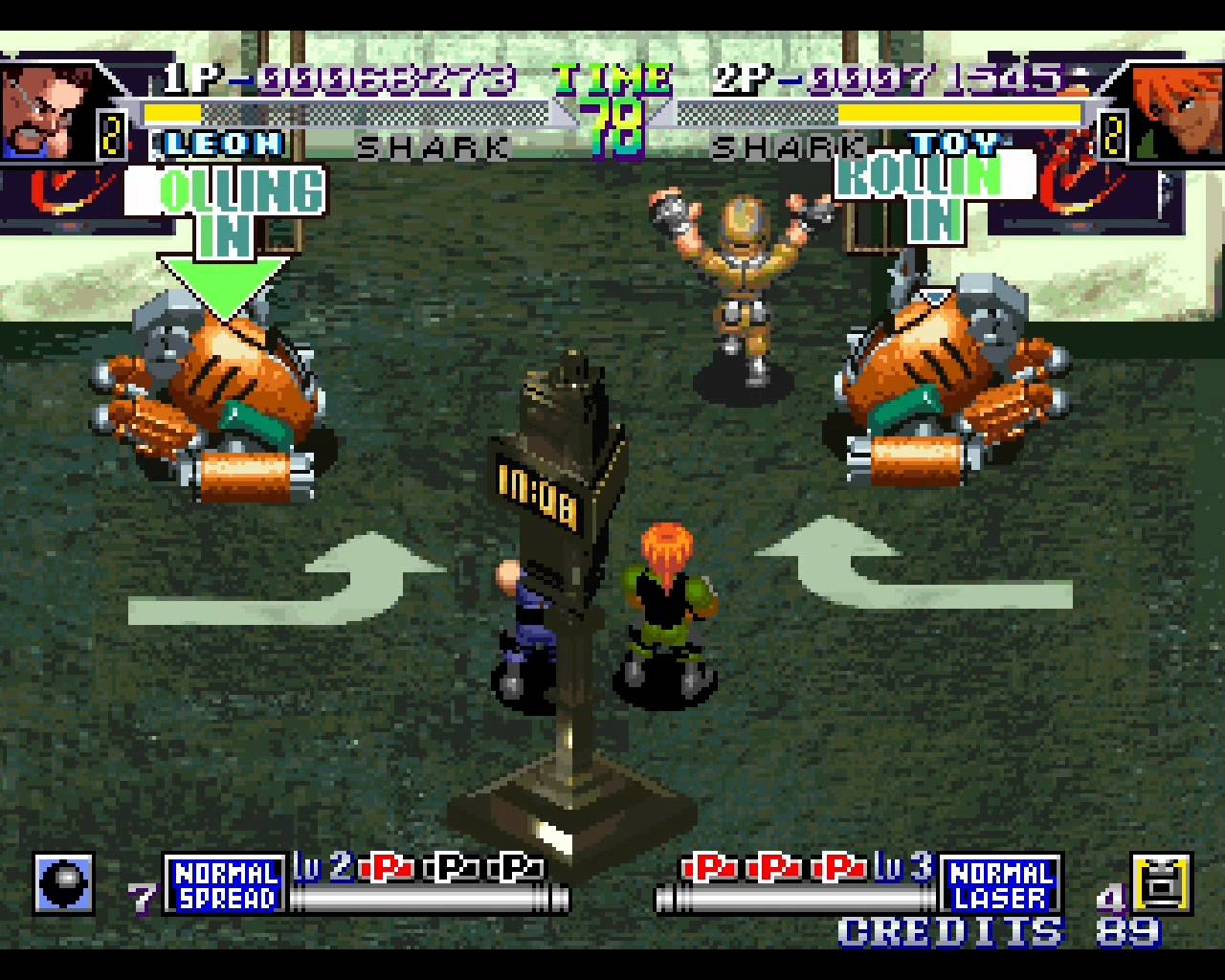 Nintendo Life has just reported that the Neo Geo classic Shock Troopers 2nd Squad will be available on the Switch eShop tomorrow for $7.99 / £6.29 / €6.99.
This action game will follow the trend of other Neo Geo games that have already appeared on the new console, and it was already confirmed to appear last month during the latest Nintendo Direct.