Today's Xenoblade Chronicles X Twitter update once again comes from director Tetsuya Takahashi. He (very) briefly touches on the game's music – specifically composer Hiroyuki Sawano.
Here's the latest from Takahashi:
"I was thinking of discussing a new topic today, but… Mr. Sawano, thank you for inviting me to your year-end party. I had a great time there."

"And so, let me talk about the composer, Mr. Hiroyuki Sawano. I've long been a big fan of Mr. Sawano's, and fervently suggested (almost insisted?) that we ask him to compose for this game no matter what."

"He and Mr. [Yasushi] Horiguchi, from his company Legendoor, are both open-hearted and we were able to have a frank discussion regarding our requirements."

"Of course, the compositions are wonderful and I'm very glad we asked Mr. Sawano [to come aboard]. As a fan, I look forward to the soundtrack CD that will eventually be released."
The Xenoblade Chronicles X staff introductions continued today on the game's Japanese Twitter account.
Director Tetsuya Takahashi posted the following about designer Hideyuki Matsumoto:
"The introduction of outside designers ends with Mr. Hideyuki Matsumoto. We both worked at the same company before and he helped out with Xenosaga, too. He's very knowledgeable about things related to weaponry, so for this project I put him mainly in charge of designing the weapons the characters will use."
Takahashi and Matsumoto worked together while at Squaresoft. Matsumoto has been involved with Front Mission 4 and 5, Project Sylpheed, At Tonelico, and Armored Core 3 as well as anime such as Zettai Karen Children.
Takahashi's update also confirms that Kusanagi Company (Ni no Kuni DS, Persona 4 anime cut-scenes) handled background design for Xenoblade Chronicles X. "They're a professional group used to creating 3D models based on drawings, so I can always leave things to them without worrying," Takahashi noted.
In his latest tweet, Tetsuya Takahashi introduces two new members of the Xenoblade Chronicles X development team.
Fumihiro Katagai and RARE Engine, are the latest artists to be introduced however no specifics are given as to what the two are working on.
Katagai is a mecha/conceptual designer who works on anime, and RARE Engine is an illustrator who mostly works on magazine illustrations and artwork for digital card games.
Takahashi goes on to ask for patience as he knows that continually introducing designers via twitter could get rather boring, he wants to make sure he can introduce as many artists as possible.
Takahashi feels that at this time the general direction of the game has been set ,therefore it makes it difficult for new people to join at this point so he is very grateful to those who have accepted to take part.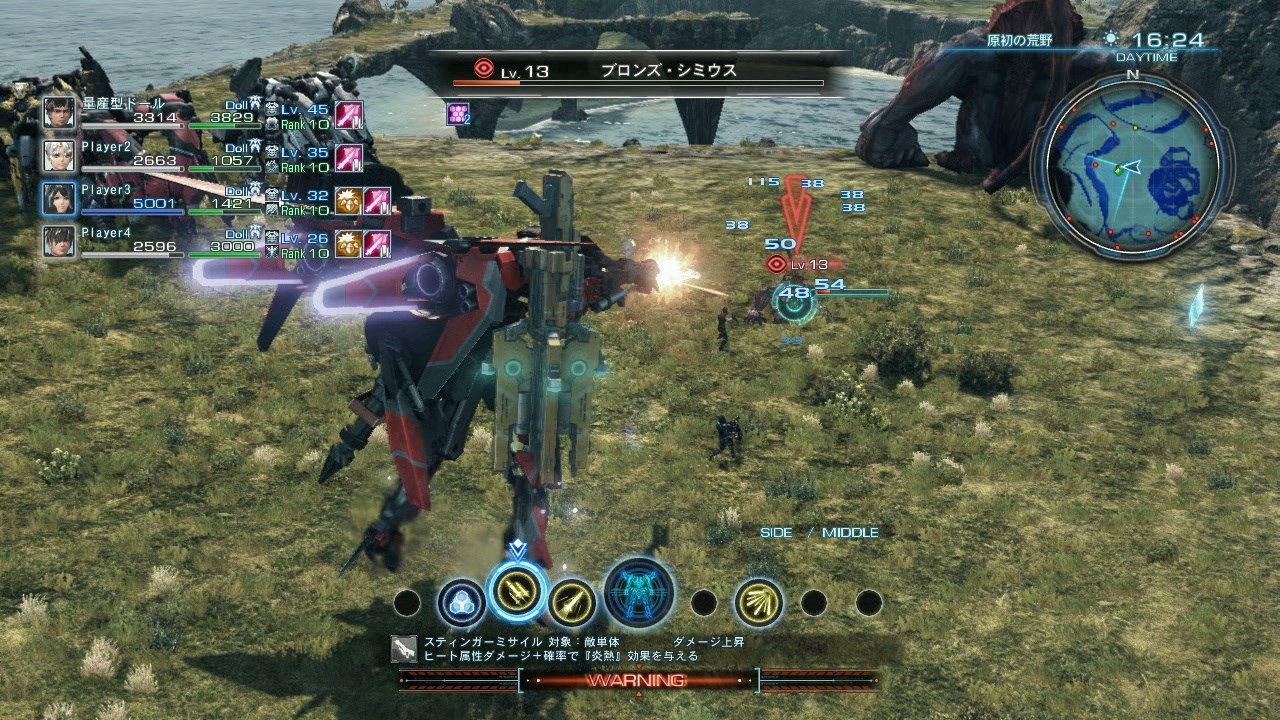 Today's Xenoblade Chronicles X Twitter update, shared once again by director Tetsuya Takahashi, delves a bit more into the game's "Dolls". Basically, he explains how their size was determined.
Here's the full update:
My apologies, but today I will depart from introducing the game's designers to talk a little bit about the 'Dolls'. Dolls are about 5 times larger than a tall human, at about 9~10 meters (Translator's note: roughly 29″6′ ~ 32″9′) tall. We calculated this to be the optimal height for the robots when coexisting with humans while searching the map and battling. If we made the robots larger, the map would also have to be even larger, which is not just a problem of the game's overall budget, but also searching the map would take an overly long time as a human. It's been 15 years since Monolith Soft was founded and I finally feel like I have successfully created an RPG with humans and robots co-exist, a long held vision of mine.
Xenoblade Chronicles X director Tetsuya Takahashi has shared more about the game on the official Japanese Twitter account. He spoke about art designers Takayuki Yanase and Kouichi Mugitani as well as the title's Dolls.
First, here's Takahashi on Yanase:
"Mr. Yanase is a well-known designer that has worked on Gundam 00 among other things. The concept for the Dolls in this project was that one single convertible frame be able to transform into several vehicles, so I asked for his help, knowing that he would be able to realize that [concept]. If I recall correctly, I asked for his help around the time that Kotobukiya announced its new plastic model "Frame Arms Series."
Tetsuya Takahashi has once again taken to the Xenoblade Chronicles X Twitter account and has shared another message about the game.
There's not too much new here, though Takahashi reiterates that Monolith Soft's RPG is nearing the end of development. He also mentions that the team managed "to overcome several obstacles as far as game development goes."
Here's Takahashi's message in full:
"This is a continuation of our my previous talk. The development [of Xenoblade Chronicles X] did have its twists and turns, but we were able to finish up (just a little more until it's complete) Xenoblade Chronicles X in the sci-fi world we aimed for from the beginning in a seamless open-world with online play, and I feel that we were able to overcome several obstacles as far as game development goes."

"With the vast world that was shown when Iwata-san introduced the game in the Nintendo Direct the other day, it would bring me great pleasure to have you folks get to thoroughly explore it."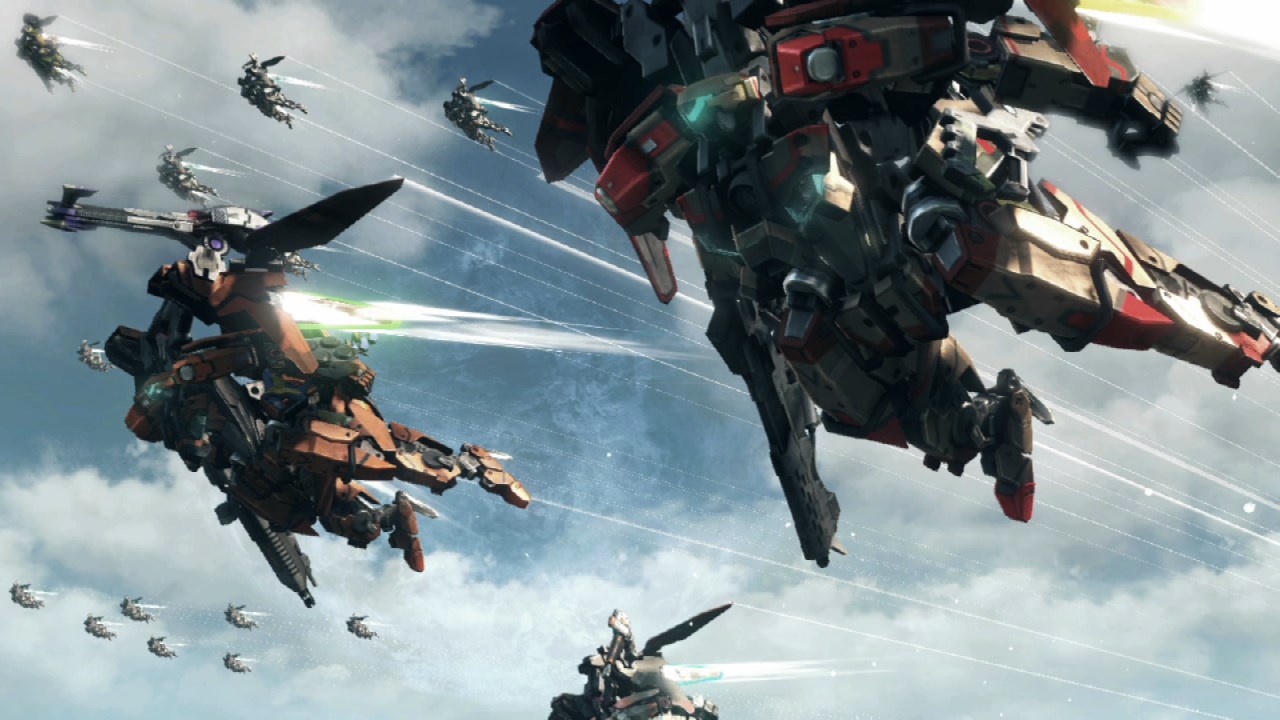 Xenoblade Chronicles X is the first HD game from Monolith Soft. As such, executive producer Tetsuya Takahashi says the game is laying the groundwork for Monolith's HD development "so as to not overreach ourselves and cause problems."
Takahashi told EDGE this month:
"Xenoblade Chronicles X is the first HD project for Monolith Soft, so instead of setting a number of hard-to-achieve targets, we are working on steadily building up key skills. Our goal with this game is first to lay the groundwork for [our] HD game development, so as to not overreach ourselves and cause problems."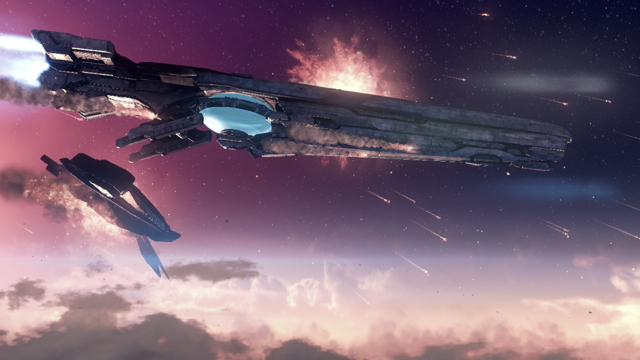 Speaking with EDGE this month, Xenoblade Chronicles X executive producer Tetsuya Takahashi discussed how the title will be taking advantage of the GamePad.
"We decided that it would be perfect to use as a navigation device, in the same way that a lot of tablet computers are," Takahashi said. "We've put some important features relating to the game system and your objectives onto the GamePad, so I feel that this should create a very user-friendly experience for players."
Xenoblade Chronicles X will be coming to Wii U sometime in 2015.
Xenoblade Chronicles for Wii featured a quest log that could quickly become very long and intimidating for some players. For the game's successor, Xenoblade Chronicles X, Monolith Soft is looking to make "a much more user-friendly experience".
Executive producer Tetsuya Takahashi told EDGE this month that in the Wii U game, "objectives and relevant people will be displayed on the map." Monolith Soft is also implementing "a number of other features to help with quests".