Ubisoft has sent out a new Assassin's Creed-related survey which may give some insight into what kind of ideas the publisher is considering for the franchise as well as a potential pirate spinoff.
One question asks of an original pirates title, "In such a game, what would be the most important elements among these below?" Customizable pirate character, ship, and hideout, a deeper economy, and additional activities at sea or on land are listed as choices. The survey also asks if participants would like to "sail and fight with my friends" and "sail and fight with other players."
Specifically regarding Assassin's Creed, Ubisoft asks if players would be interested in seeing a new modern day hero and more high-level subjects, such as desired gameplay improvements and historical settings.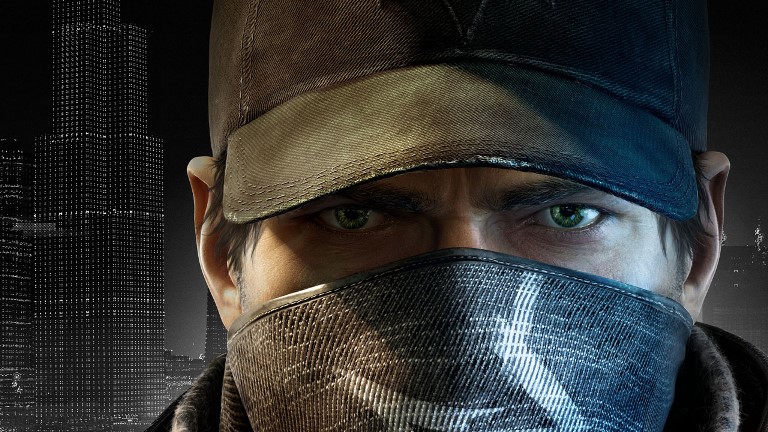 Ubisoft's holiday lineup was dealt a huge blow after the publisher announced a delay for Watch_Dogs. Originally slated for November, the title was pushed to Q2 2014.
As is always the case when a game is moved back, fans were disappointed with the news. Ubisoft North America president Laurent Detoc mentioned to Examiner, however, that having the extra time for development "will ensure we launch a better game."
He said:
"There are definitely times when we have to make tough decisions, such as moving a launch date, as it initially upsets some in our community but ultimately will ensure we launch a better game.

"A great game, such as Far Cry 3 last year or Rayman Legends this year, has to have the time and resources to make sure it's done right. We're proud of how far we've come and see this next-generation transition as another opportunity to grow, gain market share and create amazing experiences for our fans.

"We believe that ultimately, it's our fans that help influence our franchises, our business and our success. If we create compelling experiences, listen to our fans and make smart business decisions with them in mind, we will win the race."
Ubisoft has released several new songs for Just Dance 2014 in the form of downloadable content. Starting today, players can purchase the following:
• "What About Love" by Austin Mahone
• "One Way or Another" by One Direction
• "Sexy and I Know It" by LMFAO
• "American Girl" by Bonnie McKee
• "Blurred Lines" by Robin Thicke Ft. Pharrell Williams (alternate choreography version)
Each track is available for $2.99 and the alternate choreography DLC is available for $1.99.
Source: Ubisoft PR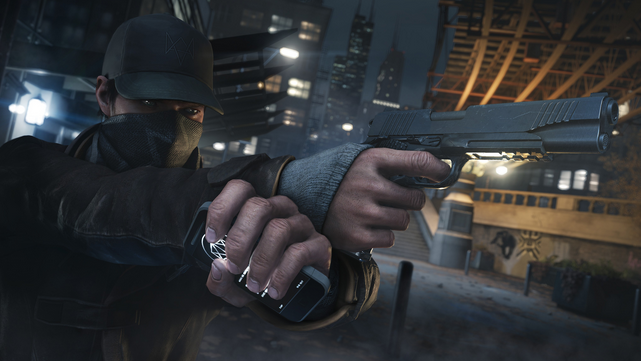 "Ubisoft has a long-standing relationship with Nintendo. Most recently this has been reinforced by our varied and high-quality line-up for Wii U, with big titles including Assassin's Creed IV Black Flag, Just Dance 2014, Rayman Legends, Tom Clancy's Splinter Cell Blacklist already released and Watch Dogs on the way."

– Ubisoft representative
The above doesn't seem indicative of either a lack of support or a plethora of it coming forward– it's just a standard PR response with very little going on under the hood.
Polygon recently published a new Child of Light preview with new details about the upcoming downloadable game. Read on below for the information, plus comments from writer Jeffrey Yohalem.
– Combat system has traditional elements but has a twist
– Game rewards clever thinking over button-pushing dexterity
– One level takes place in a subterranean network of caves back with big spiders and three-legged archers
– One player can play as Aurora while another controls the floating spark sidekick Igniculus
– Head through the caves and battle enemies
– Combat system based largely on the system from Grandia 2
– Sneak up on enemies in order to gain an advantage in battle
– Can attack first if you drop on enemies from above or behind
– Battles are set on several raised platforms
– Platforms were inspired by the designs of opera sets
– Bar at the bottom screen tracks the amount of time between each combatant's attack
– Small pictures of each combatant will move along the bar as they prepare to attack
– At the end of the bar is a smaller bar colored red
– Characters that are attacked while their picture is in the red zone will have their attack "interrupted"
– This resets their charging time and starting them over from the beginning of the bar
– Dialogue is structured like an epic ballad
– Every second and fourth line in its poem-like structure rhyme
– Yohalem wrote the first 10 pages of the script before he realized it "had to be a poem"
– He then decided to write the script directly into poem format
Ubisoft shared shipment figures for two semi-recent titles during its latest financial results conference call. Rayman Legends shipped one million while Splinter Cell: Blacklist sold two million copies of its own, according to the publisher. Ubisoft also commented on Assassin's Creed IV's performance, stating first week sales were lower than last year's Assassin's Creed III.