Transformers: Rise of the Dark Spark is currently on track to launch in June. Activision recently sent out a press release about a DLC pre-order bonus at GameStop (which won't be available on Wii U/3DS), and noted that the upcoming game is "expected" out on June 24. Let's hope that date sticks!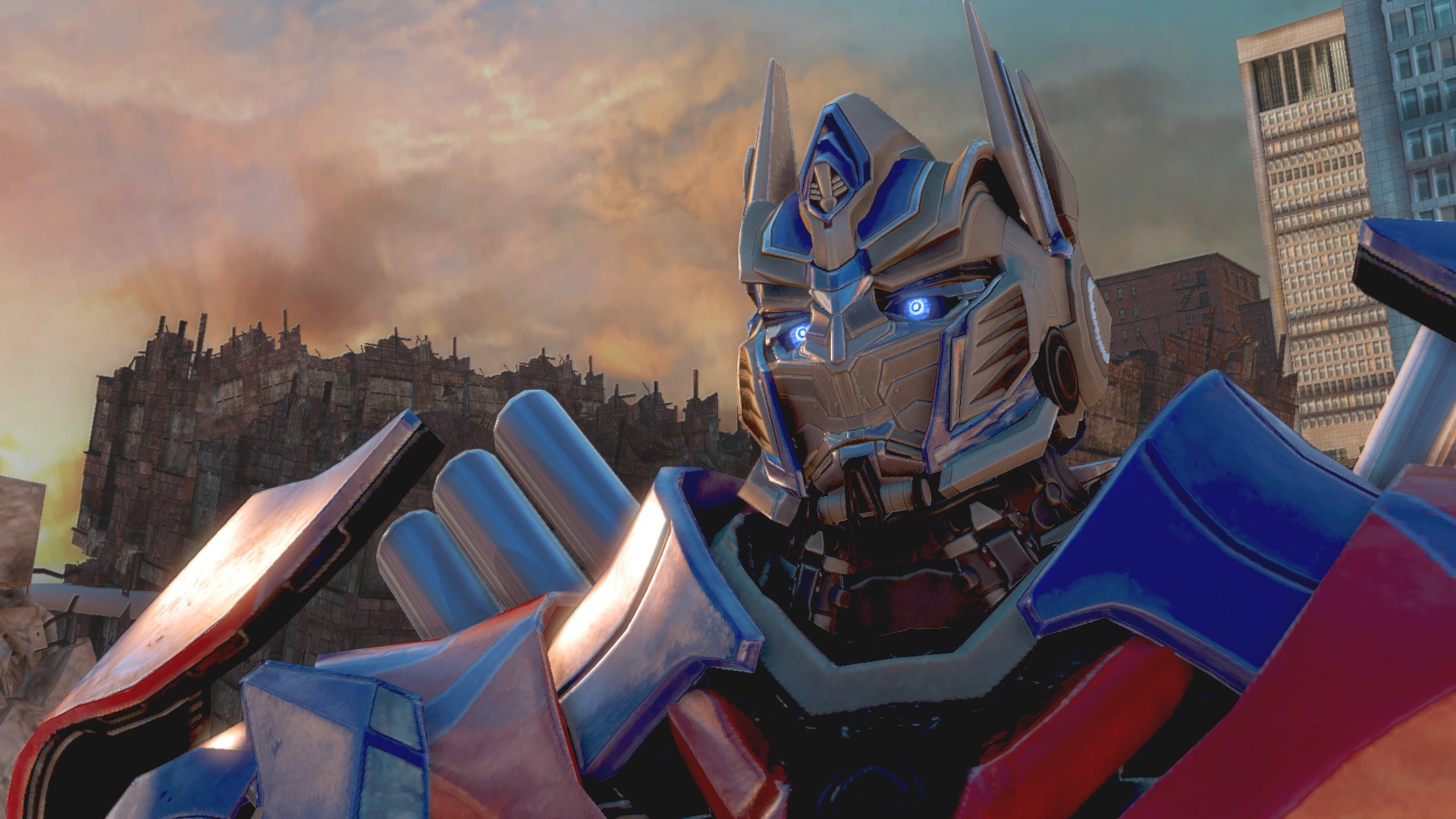 This month's issue of Game Informer offers up new details about Transformers: Rise of the Dark Spark. You can find them rounded up below.
– 3DS version is a grid-based tactical RPG
– Over 50 Transformers characters
– On the 3DS version: "Players will plot their next move on detailed strategic maps, and then engage in epic one-on-one 3D Battle sequences."
– In the console version, the two worlds (Movieverse and WFCverse) are connected by an ancient relic known as The Dark Spark
– This relic acts as a portal between the two universes
– It's capable of "Bending the fabric of the universe to (the wielder's) will."
– The Movieverse portion of the game will take place during and after Age of Extinction
– The WFC/FOC portion will take place before the launch of the Ark in Fall of Cybertron
– Gameplay similar to Fall of Cybertron
– Story is focused on a single character and will bounce back and forth between over 40 playable characters
– Edge of Reality is trying their best to help innovate and improve upon High Moon Studio's last three games
– One of these new features is a Unified Leveling System where experience and unlocks are universal between Campaign and the returning Escalation mode and will feature new items, characters, weapons and upgrades
– "Power Foes" have been added to Escalation
– With Power Foes, if your team lasts long enough, boss characters will appear (Such as Fall of Cybertron Megatron)
– Hacks: modify the gameplay by adding in additional variables to Escalation such as higher enemy health, or every robot becoming a massive explosion upon death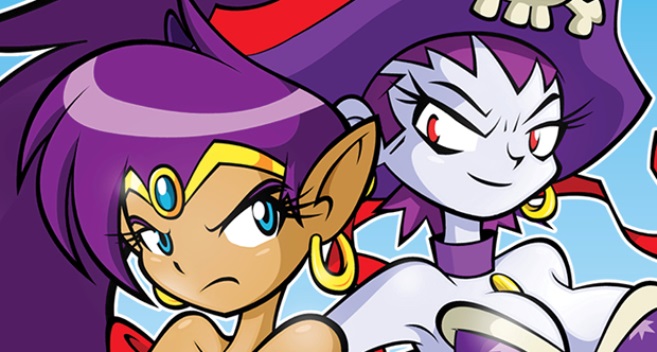 Shantae and the Pirate's Curse doesn't look like it'll make its winter release window. On Twitter, WayForward said that the game requires "a couple more months" of development while the team puts on "a few finishing touches."
The message states:
Shantae and the Pirate's Curse will be in development for a couple more months while we add a few finishing touches. Almost there!

— WayForward (@WayForward) March 3, 2014

There's been a lot of talk about Transformers: Rise of the Dark Spark on consoles since the game was revealed at this year's Toy Fair over the weekend. But what about the 3DS version?
Although we don't have a ton of information, GamerFitNation reports that the handheld title will be strategy RPG, as opposed to Edge of Reality's action-oriented title on consoles. WayForward has also been officially confirmed as the 3DS version's developer.
REDMOND, Wash.–(BUSINESS WIRE)– Starting today, Wii U owners can take advantage of limited-time discounts on select indie games in the Nintendo eShop. Now through Feb. 13, fans who own any of the participating games already – or purchase one at full price during the promotion – will qualify to receive 60 percent off all other participating games.

The indie games that are participating in this exciting two-week Nintendo eShop sale include: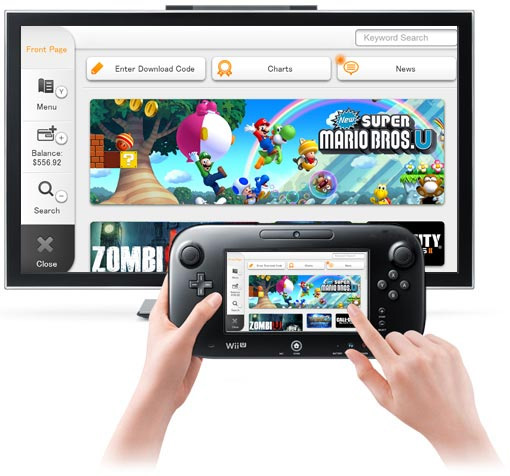 On Twitter, Two Tribes has teased something coming from the studio as well as other indie developers for Wii U this week. KnapNok Games, Gaijin Games, Black Forest Games, and WayForward are the other teams involved.
Two Tribes' tweet is as follows:
This week @KnapNokGames, @GaijinGames, @BlackForestTeam, @WayForward and @TwoTribesGames have something pretty nice coming for Wii U owners!

— Two Tribes (@TwoTribesGames) January 26, 2014
No one has any clue what Two Tribes is teasing at this point, but they definitely have our attention!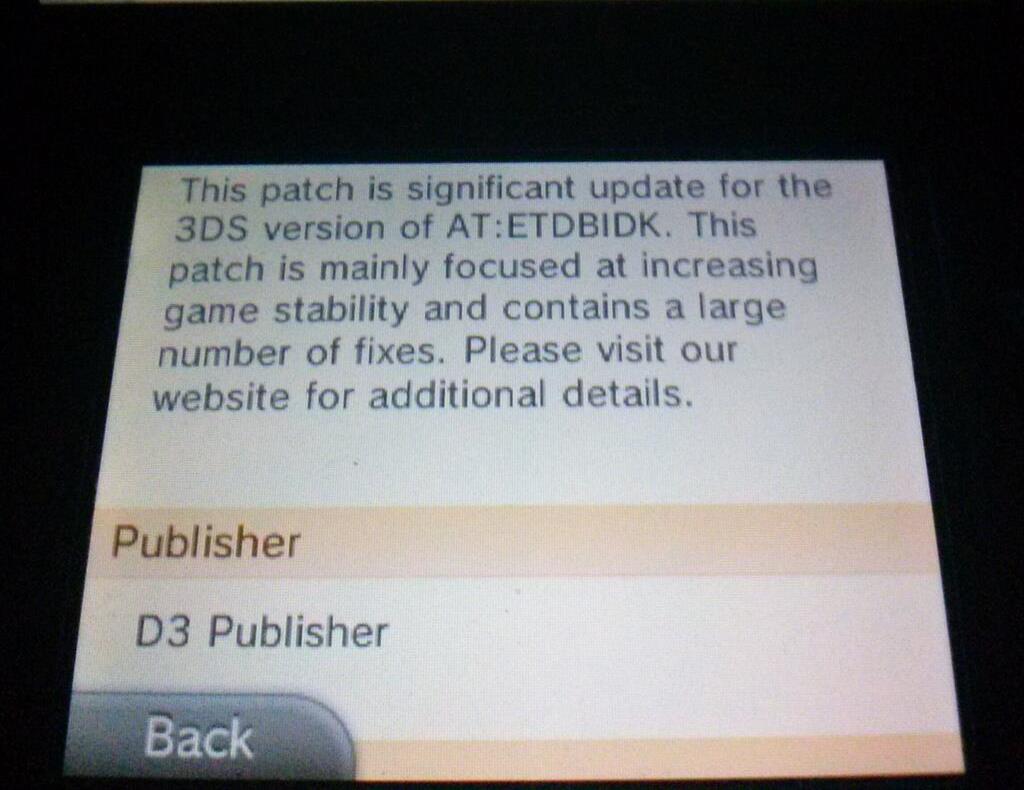 D3Publisher and WayForward have released a new patch for Adventure Time: Explore the Dungeon Because I DON'T KNOW! on 3DS. A notice on the eShop states that the update improves stability and implements fixes.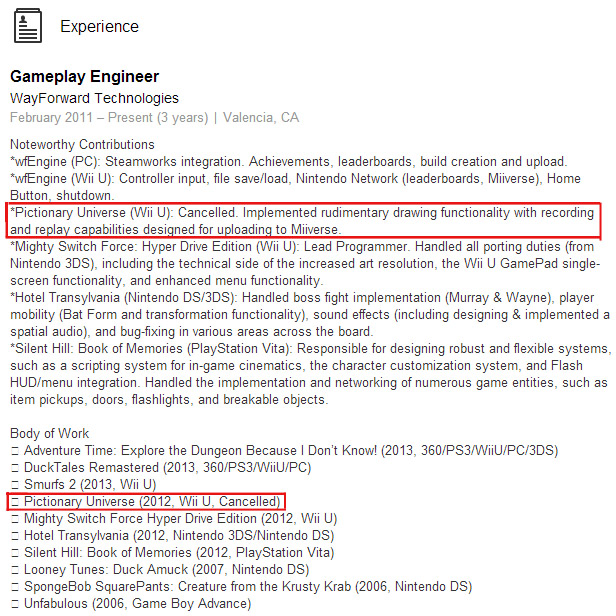 WayForward was once working on a pictionary title for Wii U, according to the LinkedIn profile of gameplay engineer Brian Valdillez.
Valdillez mentions "Pictionary Universe" on his CV, which was on track for release in 2012. The game "implemented rudimentary functionality with recording and replay capabilities designed for uploading to Miiverse."
Sadly, Pictionary Universe won't be seeing the light of day. Valdillez lists the project as "cancelled" on his LinkedIn profile.