Shantae and the Pirate's Curse is no longer just a 3DS title. WayForward has also revealed that the game will be released on 3DS.
On Wii U, Shantae and the Pirate's Curse features HD artwork mixed with pixel-based sprites as well as off-TV play. Both versions incorporate touch-based inventory management system and a real-time map.
As for what's new in Shantae and the Pirate's Curse, WayForward's Matt Bozon told Nintendo Life:
The biggest shift is the Pirate Weapons. This time out Shantae can't use her dance magic, so she's forced to learn new tricks in order to vanquish foes and overcome puzzles. The pirate theme isn't just for story; each item can be used offensively and defensively. You can destroy obstacles with your Scimitar, but it's also a weapon. Same goes for the Flintlock Pistol – it can hit switches but also blasts monsters at long range. It's a pretty big departure from the creature transformations seen in the other games in the series. The quest flow is quite different too, with Shantae and Risky sailing together from one land to the next. There is a lot of freedom to explore in Pirate's Curse. We also have a MAP in the game! It works like the maps in Super Metroid or Castlevania: Symphony of the Night, which was a popular request by fans. Last, the scope is a huge change from Risky's Revenge. Pirate's Curse is the size and scope of a traditional retail game. After working on it non-stop for a full two years, we didn't want to skimp on the size. It's more than twice the size of the previous game!
Shantae and the Pirate's Curse now has a final launch window – Summer 2014.
Siliconera has obtained the first screenshots and details for the 3DS version of Transformers: Rise of the Dark Spark. We've rounded up the content below.
– Turn-based combat
– One of your units goes toe-to-toe with an opponent
– 3 rounds to do as much damage as possible before the round ends
– If you're successful and deplete your opponent's health, they will be removed from the map
– All Transformers can have up to 7 attacks to choose from each turn
– Each attack has a meter that must be charged up before using it
– With every round that goes by, that meter will fill up by one
– Choosing the right time to use the move is essential, especially with those that require high charging level
– Otherwise you could end up using a move that would have been more effective later
– Gain two extra charging points by successfully block an enemy attack
– In the campaign, you'll alternate between the Autobots and Decepticons
– Each Transformer has its own moveset and Super Move based on their personality
– Ex: Optimus Prime's Vanguard is able to pull the enemy's attention to himself in order to give other units time to heal or move to a safer location
– With each mission, you have a set amount of Energon that each unit can take to activate their Super Move
– The team looked at "most of the major games" in the strategy RPG genre on the market, especially on the 3DS, while developing the game
– They also want it to be a game that can be enjoyed by people that don't normally play strategy RPGs
-2D sprites on the map
– In battles, you'll see the Transformers in full 3D
– All of the Transformers have textures applied in the game
We don't generally make posts for a single new screenshot of a game, but since it's been so long since we last saw Shantae and the Pirate's Curse, let's break tradition!
Here's the latest image shared by WayForward on Twitter:
New Shantae and the Pirate's Curse Screenshot for you!!! Because we <3 you!! #Shantae #3DS #Nintendo pic.twitter.com/GC12u5nLne

— WayForward (@WayForward) June 4, 2014
WayForward will be sharing "big news" pertaining to Shantae and the Pirate's Curse at E3 2014, the studio has teased.
WayForward wrote on Twitter earlier today:
Stick around Shantae Fans! We'll be dropping some BIG news about Pirate's Curse during the week of E3! See you then! pic.twitter.com/Tm12ixDToz

— WayForward (@WayForward) May 30, 2014
Doesn't it feel like we've been waiting ages for Pirate's Curse? A release date would be nice!
Thanks to Noble Wrot for the tip.
WayForward and Little Orbit have been answering fan questions about Adventure Time: The Secret of the Nameless Kingdom over on Reddit for a new AMA. You can find details collected from the two companies below.
– Much of the gameplay is like the first Adventure Time
– Will have the look of the second game
– No Wii U version planned, but Little Orbit "always looking at new platforms"
– Original storyline that hasn't been featured in the show/comics
– New characters
– Plenty of suprises
– Timeline is after getting the Grass Sword but before the events of meeting his father
– Game will have details tying it to a specific point in the timeline
– Collect tools/abilities to solve puzzles and reach new areas
– Enormous overworld with secrets
– DLC not planned at the moment
– Plenty of combat options for Finn and Jake
– Gameplay at E3
– No co-op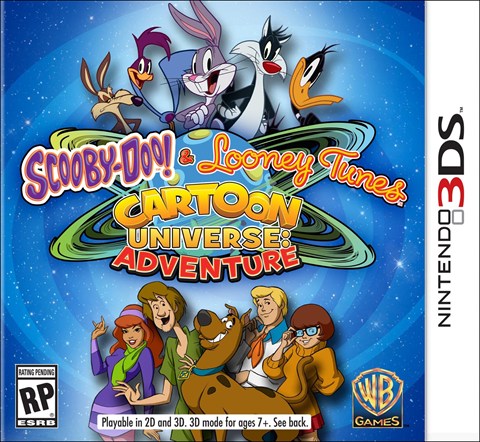 A listing on Best Buy reveals the first details about Scooby Doo & Looney Tunes Cartoon Universe: Adventure. You can find them rounded up below.
– Developed by Warner Bros. Montreal and WayForward
– Join the Looney Tunes crew and Mystery Machine gang in two exciting adventures
– Solve mysteries by completing puzzles and taking on foes
– Help Scooby and his pals reveal the secrets of Kraken Cove
– Team up with Bugs and Daffy to resolve the chaos created by defective MOCME products
– Hunt down clues and solve a pair of brain-teasing mysteries
– Explore the wild and wacky worlds of Scooby Doo and Looney Tunes
– Shield yourself from falling anvils by popping open an umbrella
– Trounce enemies with a mallet that shoots out a boxing glove
– Solve challenging puzzles and go head-to-head with a host of foes
– 16 maps
– 5 boss battles
– Can make a cool look that shows off your fashion sense or a zany appearance as you customize your character with themed outfits and mix-and-match clothing items
– Collect coins, discover hidden rewards, and find gifts/safes/treasure chests to boost your character's abilities
– Tentative September 2 release date
– $19.99 price point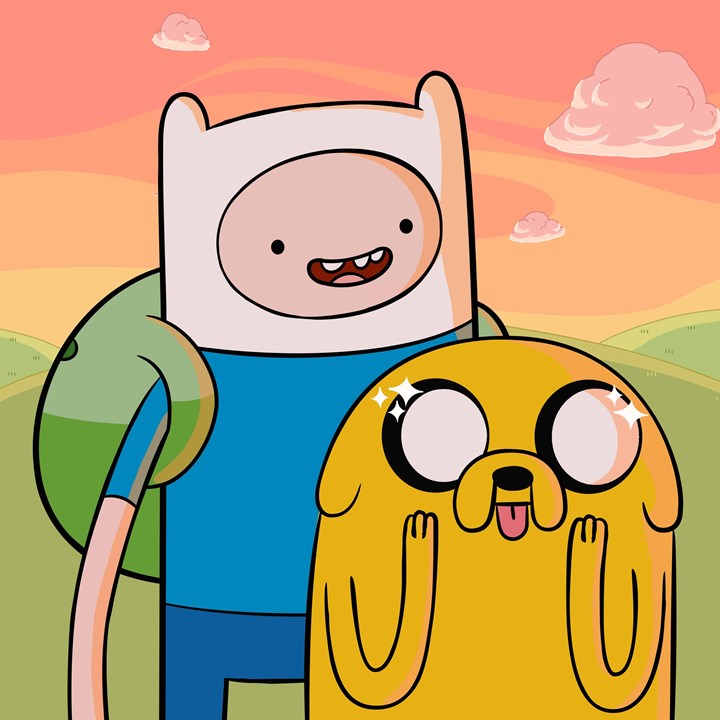 Adventure Time: The Secret of the Nameless Kingdom will be the next video game entry in the series from WayForward, publisher Little Orbit announced today. It will debut on 3DS, PlayStation 3, Xbox 360, and Steam this November. A Wii U version is not planned.
Adventure Time: The Secret of the Nameless Kingdom features a classic top-down action adventure experience and puzzle-solving elements, reminiscent of early high fantasy console games.
Players will be taking on the roles of both Finn and Jake as they navigate through the eponymous kingdom – a mysterious unexplored region in the Land of Ooo. The two characters will find hidden secrets by exploring all corners of a brand new kingdom made just for the game and encounter never-seen-before characters and creatures.
Source: Little Orbit PR
Transformers: Rise of the Dark Spark is currently on track to launch in June. Activision recently sent out a press release about a DLC pre-order bonus at GameStop (which won't be available on Wii U/3DS), and noted that the upcoming game is "expected" out on June 24. Let's hope that date sticks!