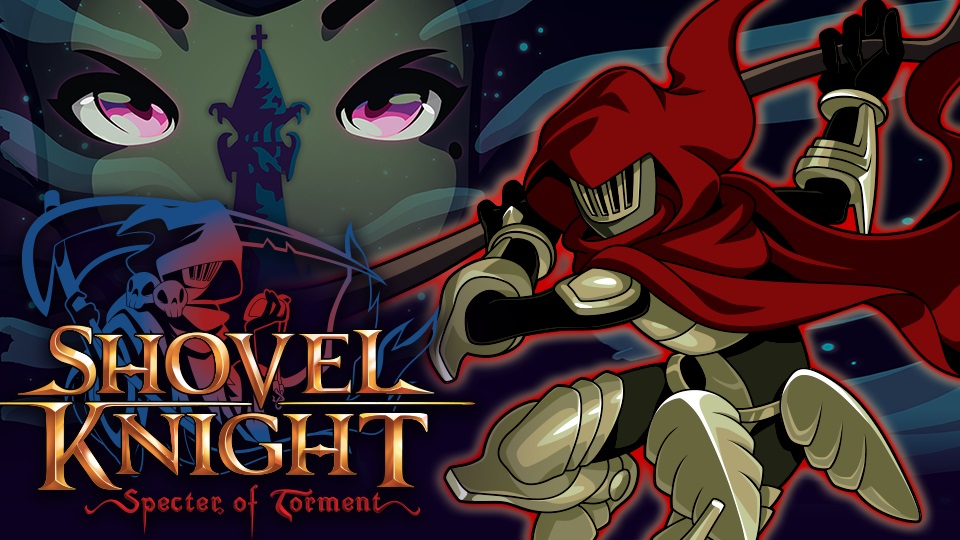 In North America, Shovel Knight: Specter of Torment is available on your platform of choice. The game can be bought and played on Switch, Wii U, or 3DS.
In Europe, Shovel Knight: Specter of Torment is taking a bit longer than expected on Wii U and 3DS. Yacht Club Games now says it's planned for May.
The studio wrote on its website:
"Despite our best effort and brightest optimism, we have found a few unexpected issues which are holding up different versions at the final submission step. We're doing everything we can to have these resolved as soon as possible, but since this last step involves other teams, we are not able to provide an exact release date. We really can hear back on almost any day. We're sorry for this delay, but hope to have you playing the latest version soon!"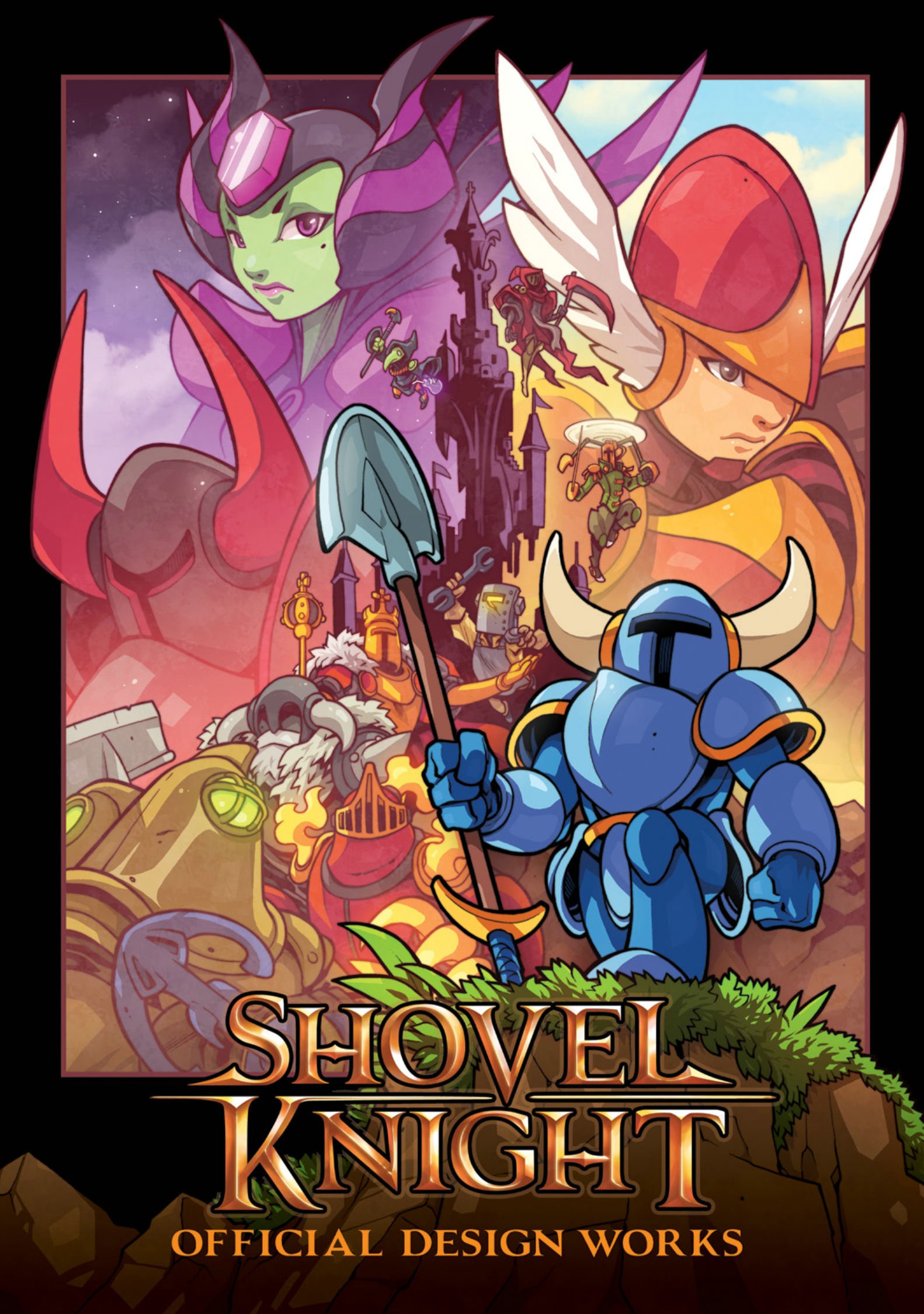 Shovel Knight: Official Design Works is an upcoming book from Yacht Club Games and Udon Entertainment. It'll feature key art, character concepts, enemy designs, sprite sheets, unused ideas, and a tribute art gallery along with creator commentary and an exclusive interview.
For those interested in the cover, we now have that above via an Amazon listing. Speaking of which, the retailer is currently taking pre-orders which are at a $7 discount. Reservations are also now live on Amazon Canada and Amazon UK.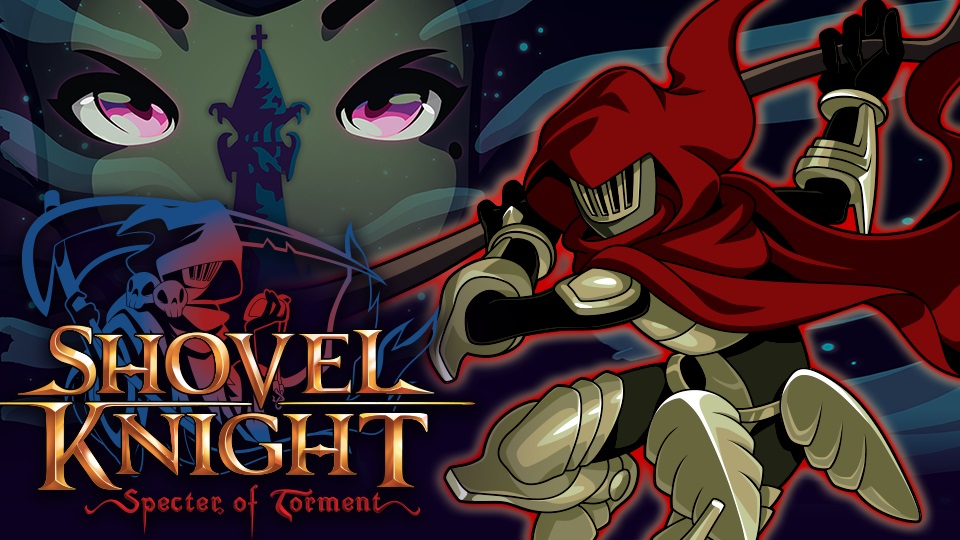 Shovel Knight: Specter of Torment has been out on Switch since the system launched at the start of March. However, Wii U and 3DS will soon be receiving the expansion as well.
Specter of Torment is set to release as a free update to Shovel Knight this Friday on Wii U in North America. 3DS will follow next Tuesday.
Darkness looms! Specter of Torment will arrive as a free update to Shovel Knight on the North American eShop
Wii U-April 21st
3DS-April 25th pic.twitter.com/rMyq4vD397

— Yacht Club Games (@YachtClubGames) April 19, 2017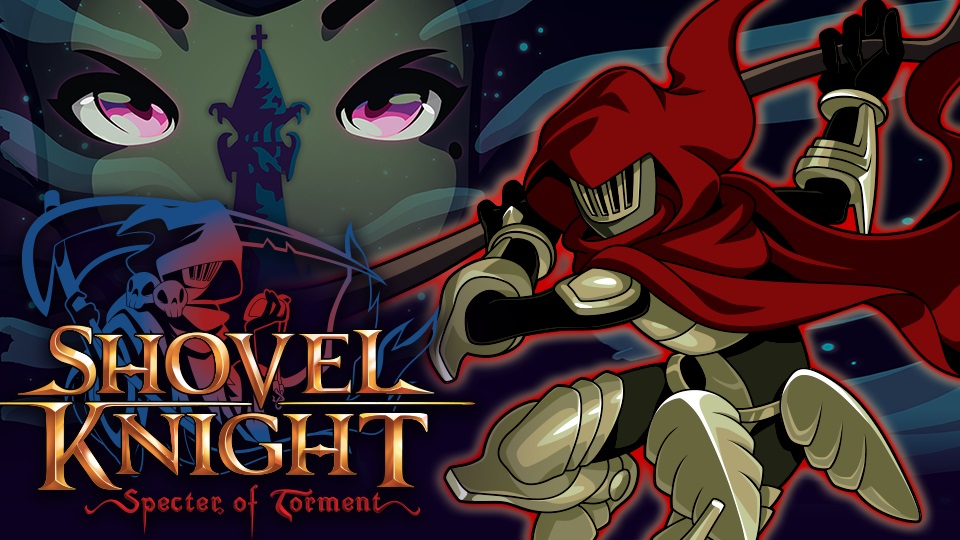 Shovel Knight: Treasure Trove and Specter of Torment have received a new update. Version 3.0A is out now on Switch.
A number of fixes have been implemented, but the real highlight is a change to resolution. Shovel Knight: Treasure Trove / Specter of Torment now run at 1080p while docked.
Head past the break for the full patch notes.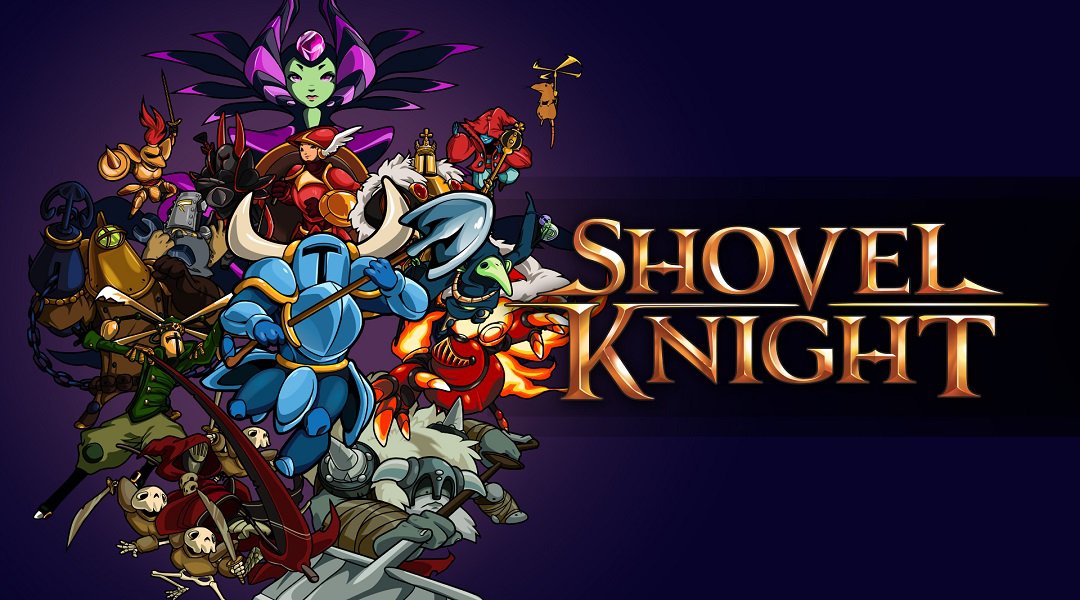 NextN recently interviewed Sean Velasco from Yacht Club Games. Some of the more interesting comments came about while discussing the company's future.
First, when asked about Yacht Club Games' next title, Velasco said that the project "will probably be something that is very different than Shovel Knight". He said:
"It will probably be something that is very different than Shovel Knight, but still retains our distinctive Yacht Club Flavor. Nintendo made Mario, Zelda, and Metroid, but they are all distinctly Nintendo. I'd love to make another franchise that people love even more than Shovel Knight!"
Don't think that returning to Shovel Knight is completely off the table. Regarding the possibilities of Shovel Knight 2, Velasco noted,
"Yes, but it would also be really amazing to work on something fresh and new. For now, start thinking about what the next 8 knights could be like!"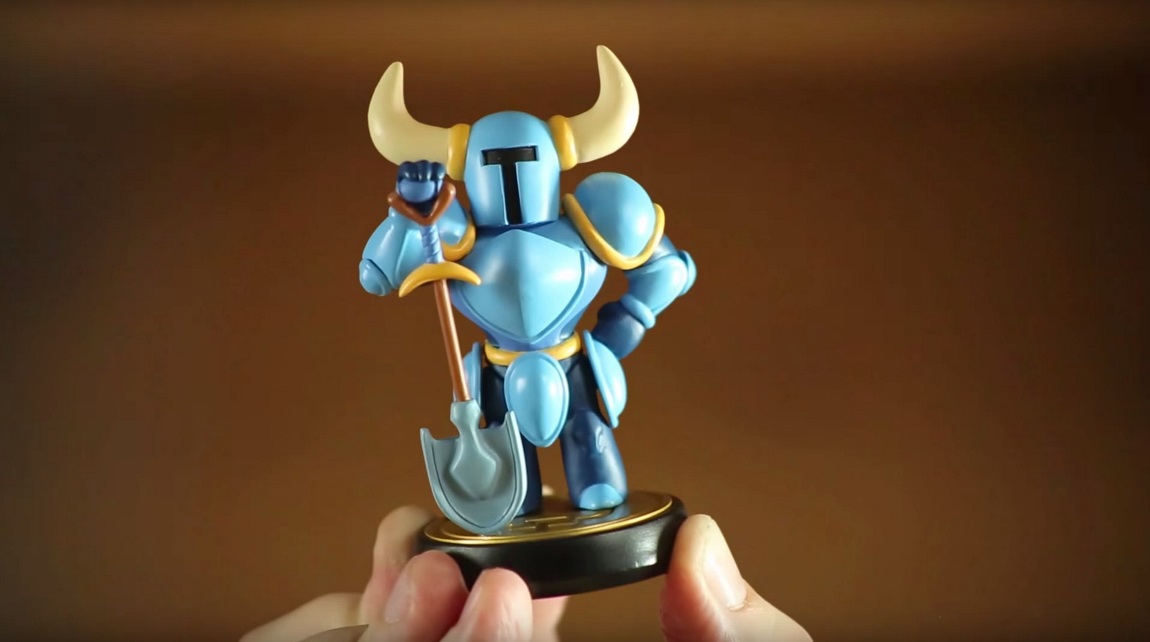 Yacht Club Games had the honor of making the first ever third party amiibo with Shovel Knight – and it sounds like they'd be up for making some more. In an interview with Gadgets 360, Yacht Club Games director Sean Velasco had the following to say about the possibility of more amiibo from them:
"As far as more amiibo go… man, wouldn't it be cool to see amiibo of Plague Knight, Specter Knight, and King Knight!? That would be amazing. Maybe some day."
Of course, this might just be wishful thinking on Velasco's part and he might not be teasing anything specific, but given how successful Shovel Knight has been and Yacht Club Games' close relationship with Nintendo, it's certainly not impossible.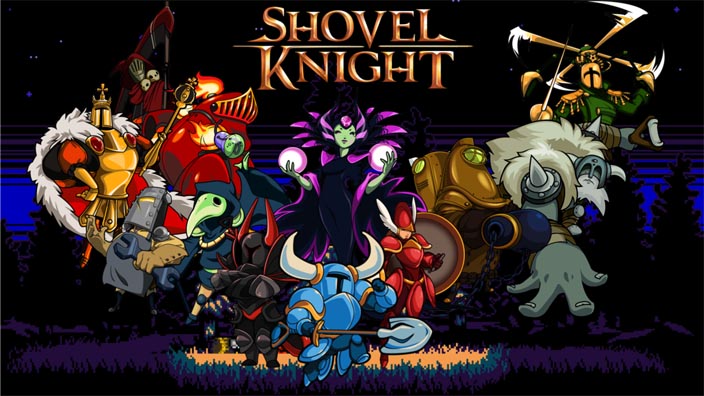 Yacht Club Games is at Switch's launch with Shovel Knight: Treasure Trove and Shovel Knight: Specter of Torment. But how'd the studio find out about the new console anyway?
In a recent interview, lead programmer and studio co-founder David D'Angelo said:
"Nintendo first came to us. They said, 'We have something coming. No we can't tell you what it is, but if you have something around this time then that would be great.' They do a pretty good job of keeping us in the loop in case our projects line up."
D'Angelo also mentioned that "Switch is light years ahead of the Wii U. It's an incredibly easy system to develop for, even compared to other consoles."
With Shovel Knight, Yacht Club Games had it running "within a week". In D'Angelo's experience, developing for Switch is very close to the PlayStation 4. "I've been very impressed with how put together it is," he said.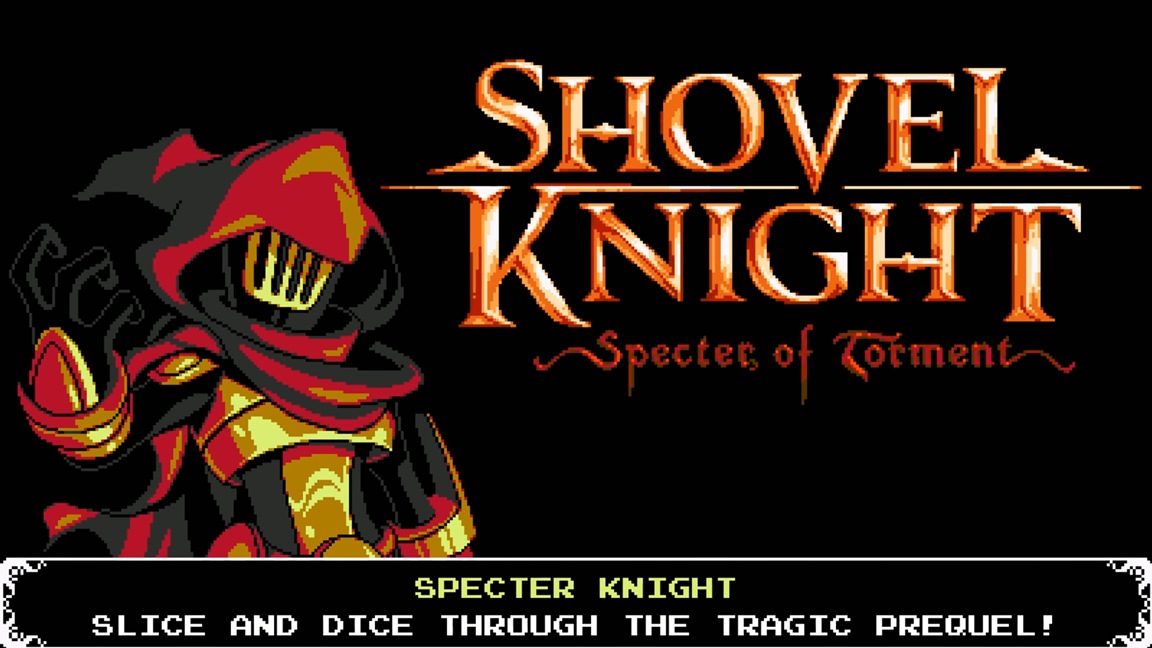 Yacht Club Games shared the file size for Shovel Knight: Treasure Trove on Switch a few days ago. Adding to that, the studio revealed the file size for Specter of Torment just now. The download will take up 145 MB, so it's similar to Treasure Trove's 147 MB.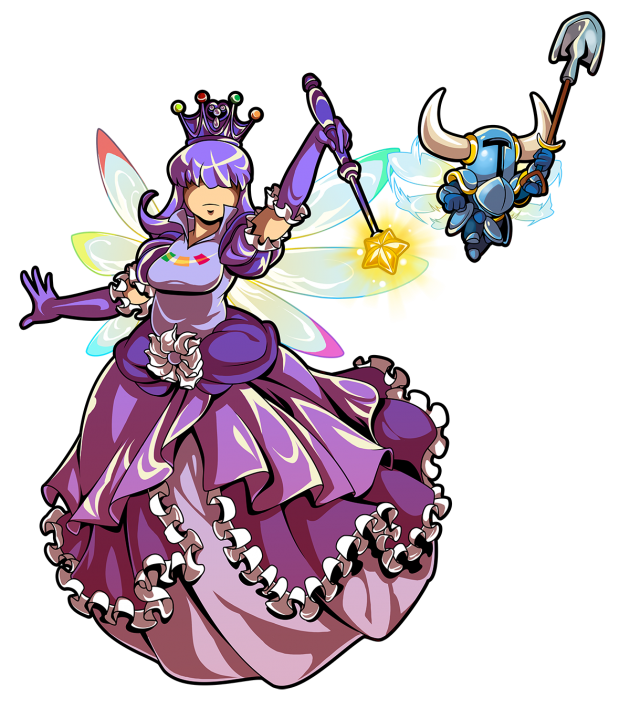 Today, Yacht Club Games introduced new amiibo functionality coming to Shovel Knight with the game's new Specter of Torment update.
Using the figure, players can unlock the Fairy of Shovelry. Speak to Madame Meeber in the Village, Potionarium, and Tower of Fate and scan the amiibo to do so.
As for what the fairy does, Yacht Club says:
"The Fairy of Shovelry will accompany Shovel Knight, Plague Knight, or even Specter Knight on their respective adventures! Whether the little scamp is digging for treasure, trying to battle enemies, or cheering along with your victories, he is guaranteed to be delightful. Don't worry, he won't get in your way or mess with your gameplay! But things sure are less lonely with the Fairy of Shovelry around!"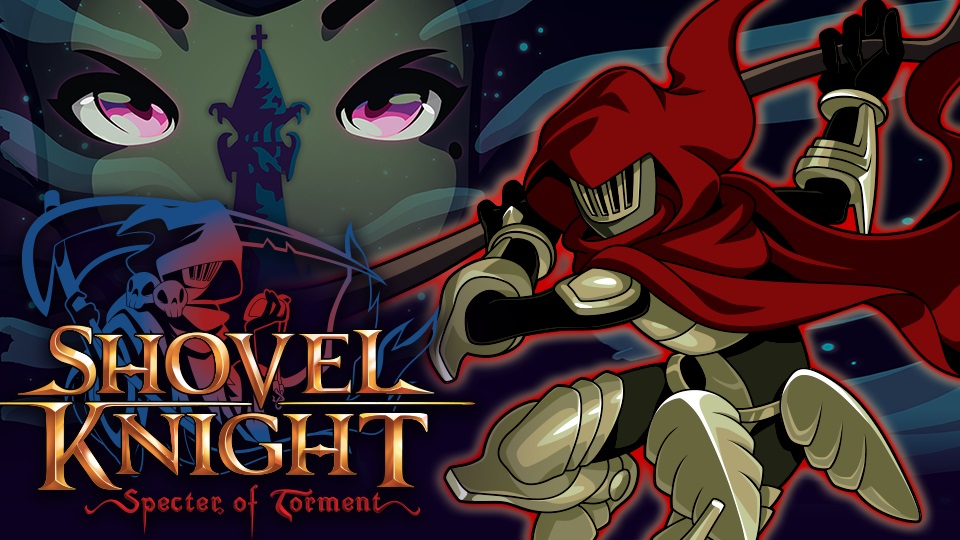 GameXplain wrapped up a live stream for Shovel Knight: Specter of Torment a short while ago. Gameplay in the Plains of Passage and a challenge against one of the knights of the Order of No Quarter was shown. Watch the full recording below.