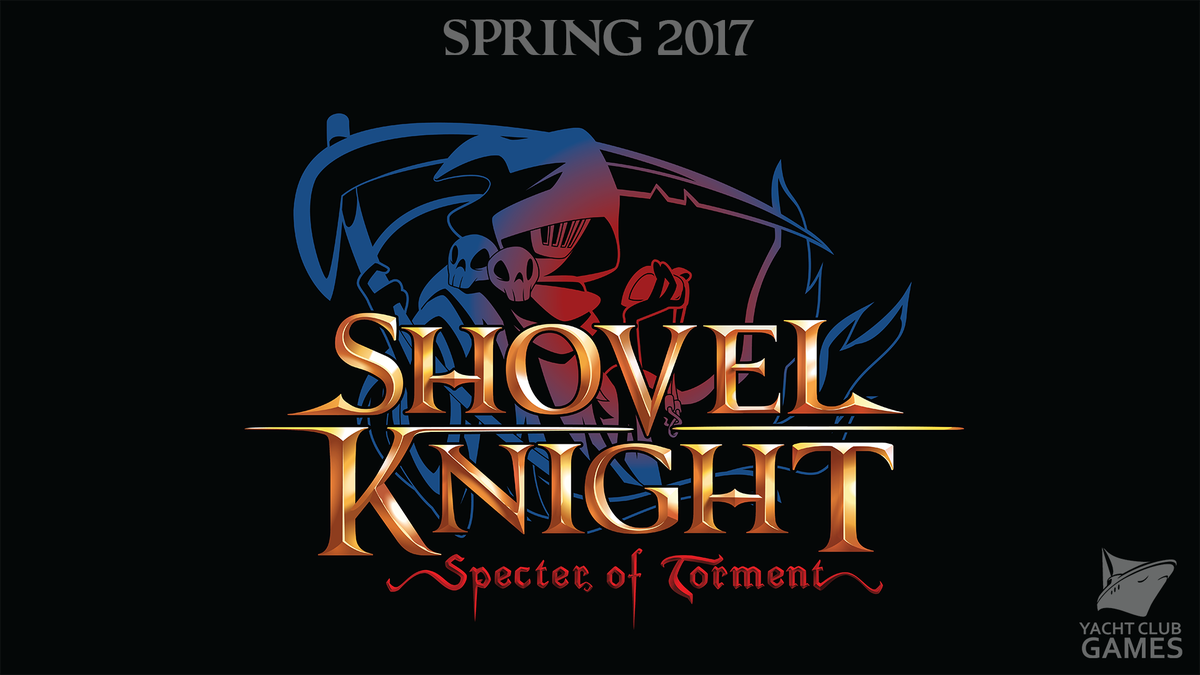 Yacht Club Games debuted a brand new trailer for the Shovel Knight: Specter of Torment expansion during The Game Awards 2016. We've posted it below.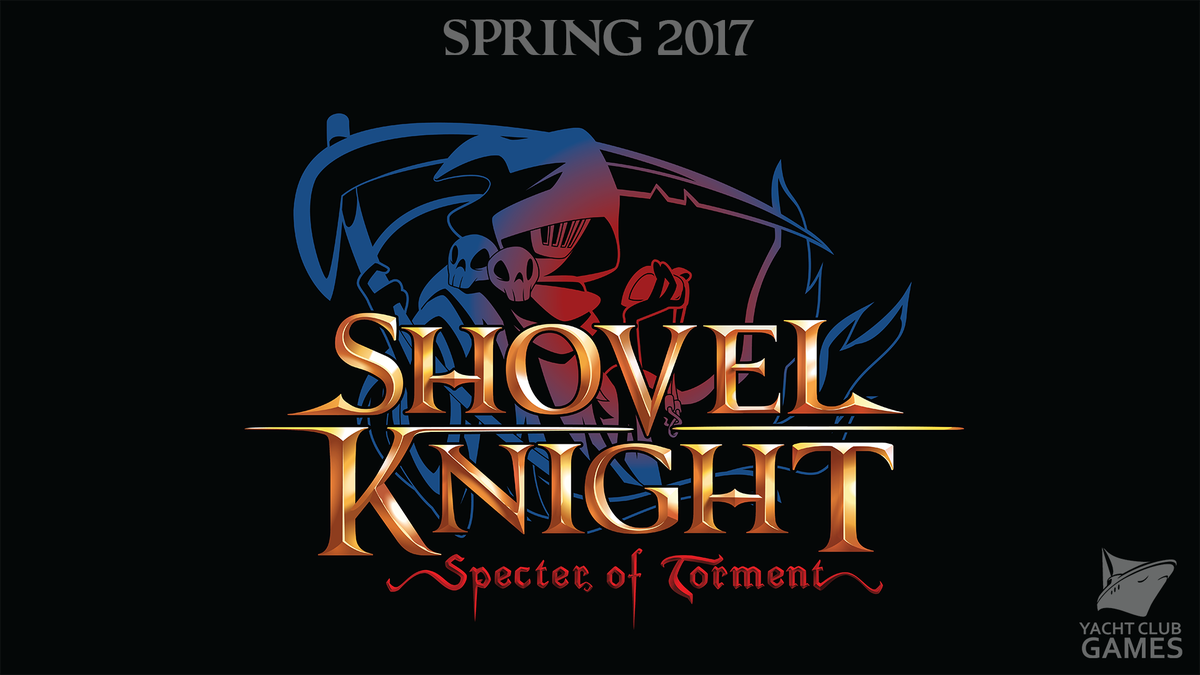 The Legend of Zelda: Breath of the Wild may not be the only reason Nintendo fans should tune into The Game Awards tomorrow. Shovel Knight developer Yacht Club Games is now teasing something for the show.
On Twitter, the company put out the following message:
Want to see the latest on what we've been making here at Yacht Club Games?

Watch @thegameawards
12/1 at 5:30pm PT and reap what we show!

— Yacht Club Games (@YachtClubGames) November 30, 2016
Shovel Knight's new Specter of Torment campaign is slated for Spring 2017. One would assume that Yacht Club Games would have something new to share on that front – especially with how the tweet above was worded.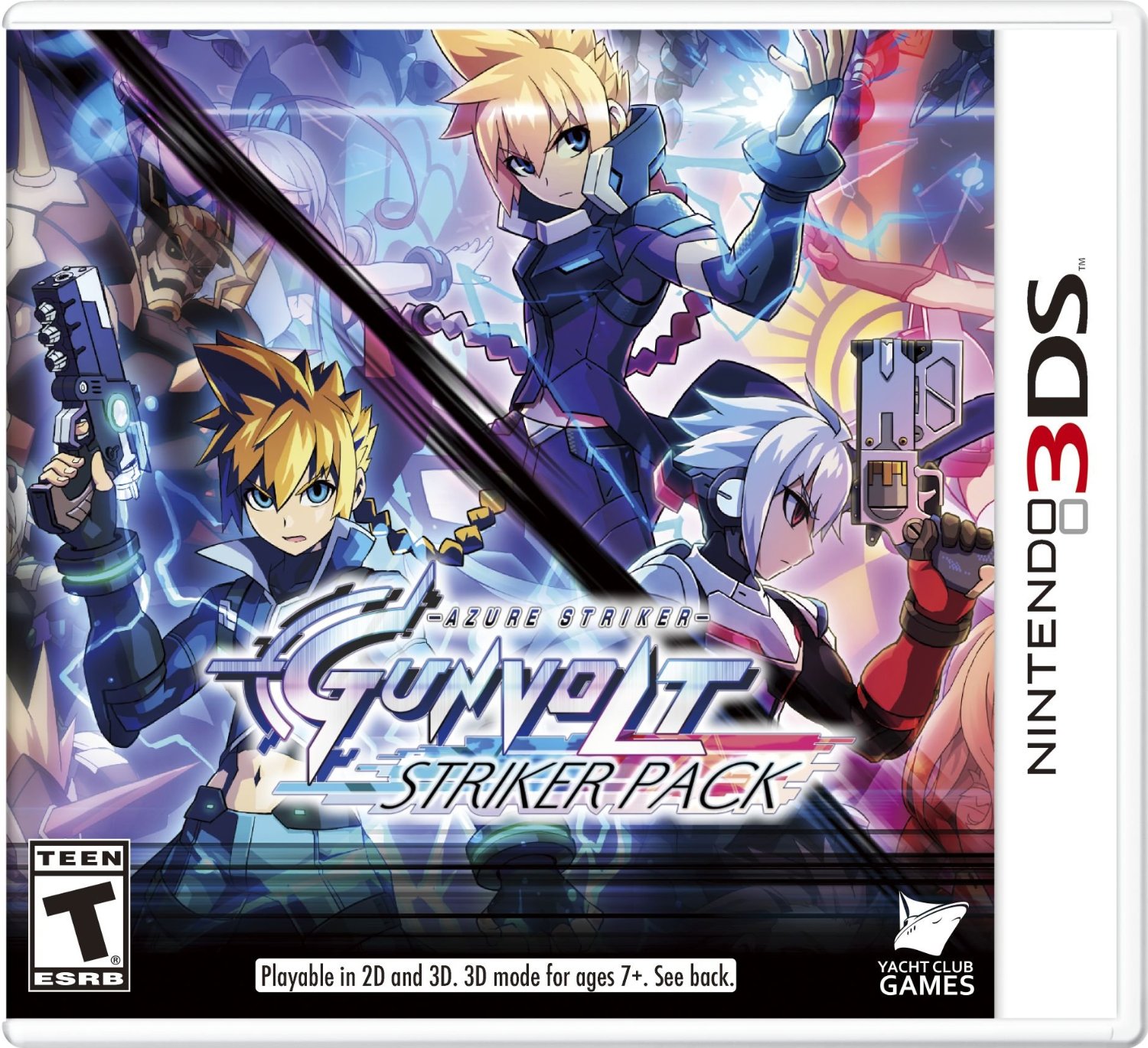 Yesterday, we published our interview with Inti Creates about the Azure Striker Gunvolt series as a whole. We're following up on that today with a specific interview with Yacht Club Games about the Azure Striker Gunvolt: Striker Pack.
During our discussion, Yacht Club was kind enough to take on some questions regarding the package's origins, its status in Europe, where the amiibo integration in Gunvolt 2 came from, and more. Head past the break for all of the company's comments.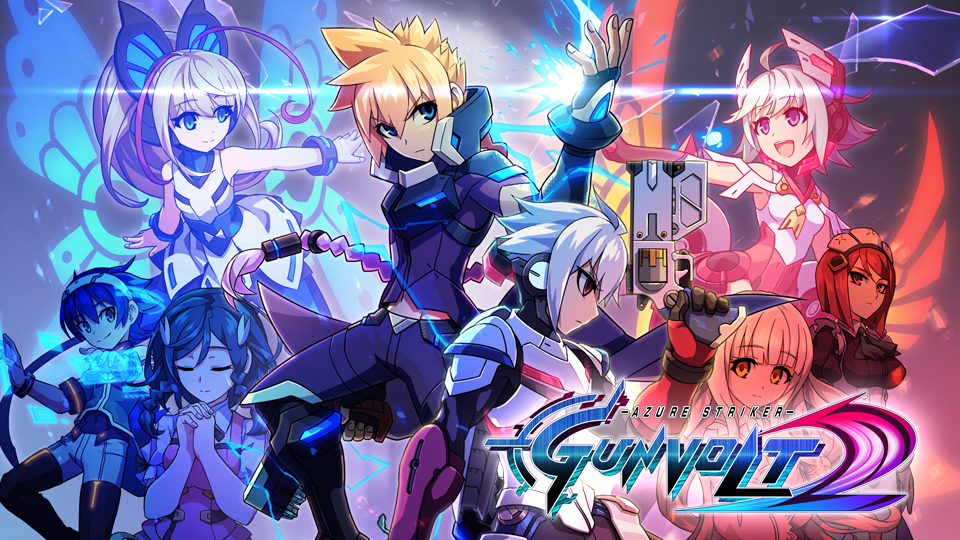 We finally have some news about the Azure Striker Gunvolt Striker Pack for Europe. In case you didn't know, the Striker Pack contains both Azure Striker Gunvolt games in one retail package. The pack's release in Europe has been unclear for a while, but it seems like we finally have clarity now.
Today, the Azure Striker Gunvolt Striker Pack was rated by PEGI, meaning it was cleared for release in most European countries – and the rating lists Yacht Club Games as the publisher, who are also publishing the pack in North America. Azure Striker Gunvolt 2 was released on the European eShop yesterday – the Striker Pack doesn't have a release date yet, but it hopefully shouldn't take much longer.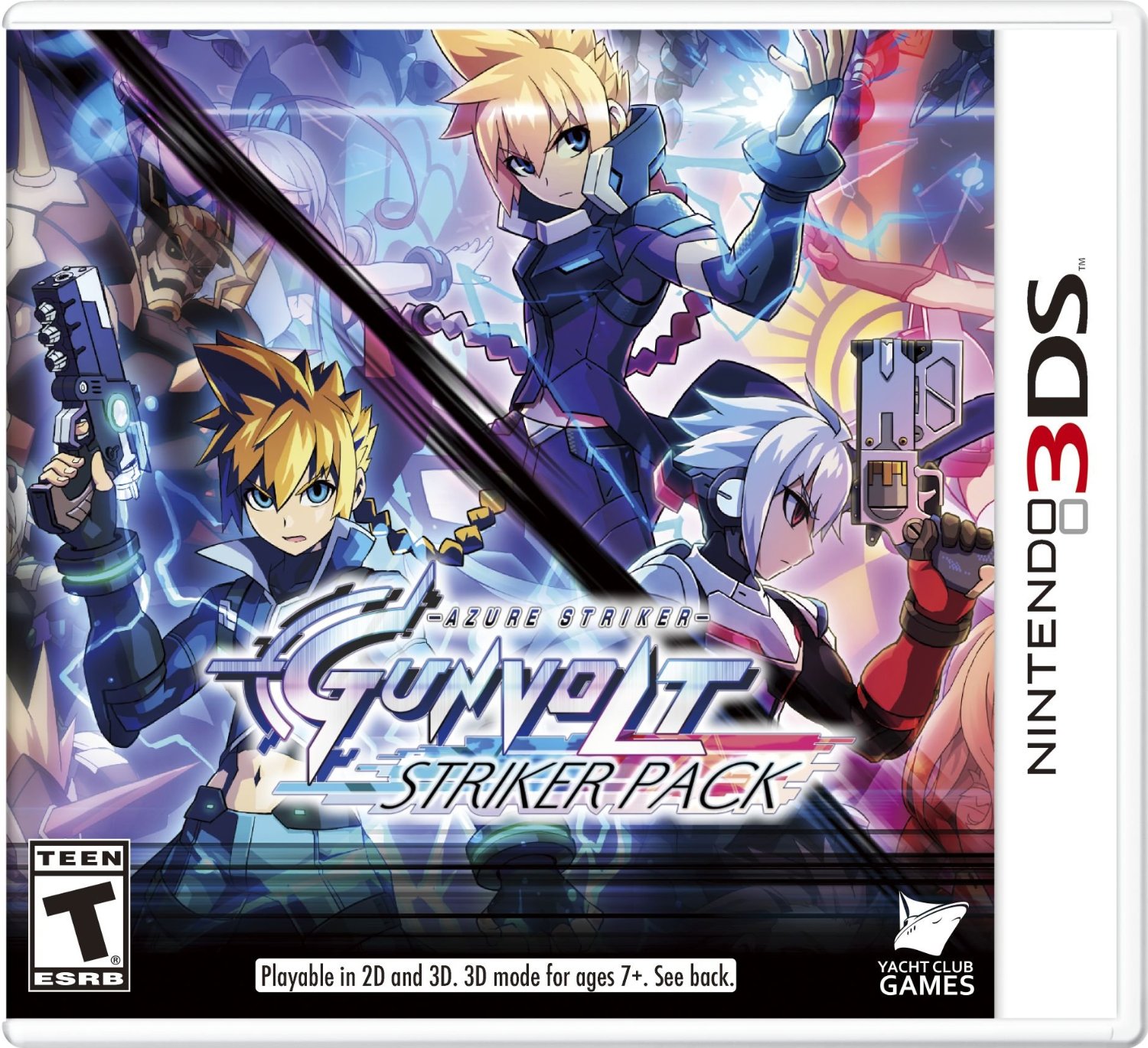 The Azure Striker Gunvolt: Striker Pack has been delayed slightly. It was originally set for September 30, but will now arrive on October 4.
As for Azure Striker Gunvolt 2, that's still on track. The digital release remains planned for September 29.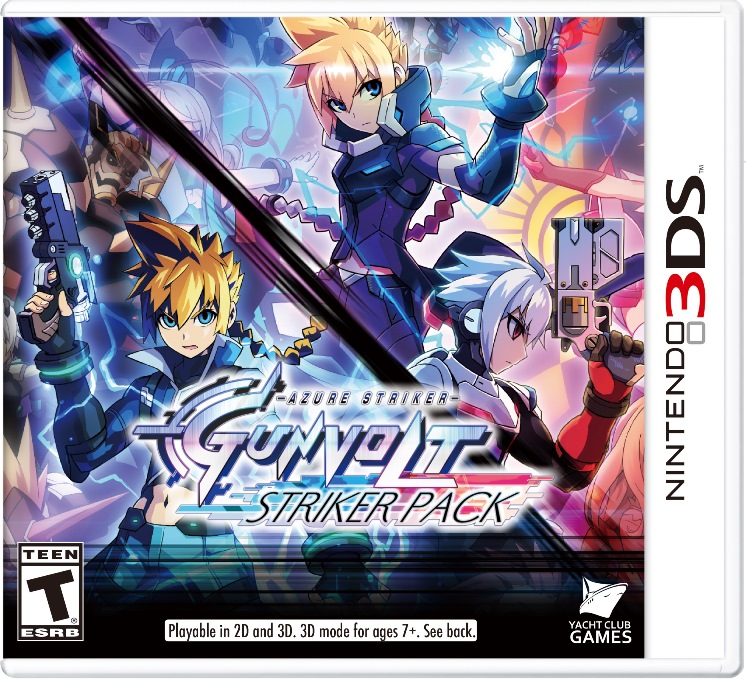 Azure Striker Gunvolt: Striker Pack publisher Yacht Club Games put up an official post with a little more information on the upcoming physical 3DS release.
First, let's get a few key things out of the way. The boxart is attached above. To reiterate, you'll be able to pick up the dual package on September 30 for $29.99.
And the trailer:
Azure Striker Gunvolt: Striker Pack is still technically just confirmed for North America even though it's been rated in Australia. Regarding Europe, Yacht Club said to "stay tuned", and added: "We're highly encouraging Inti Creates to make a retail release a reality in Europe as well. So be sure to tell them you think the same!"
Lastly, Yacht Club wrote the following about publishing:
A real bolt from the blue, right!? When we said we were a publisher last year, we bet you didn't expect that we'd be publishing other companies' games! Neither did we! Honestly, we never thought we'd be jumping further into the realm of publishing. However, Inti Creates saw Shovel Knight's physical release and reached out to us to see if we'd be interesting in doing the same for Gunvolt. We couldn't say no…we love the games they make! Heck, Mega Man 9 was one of our biggest inspirations for Shovel Knight! We were so impressed by the latest Gunvolt 2 as well! The new high-flying playable character Copen is a real blast to play.

So yes, the Yacht Club Games crew has joined the world of physical publishing. Once again, we're getting a big helping hand from our distributor U&I Entertainment who will be shipping the game out to stores for us. We couldn't be more honored to join forces with Inti Creates and bring their signature style of action games to players everywhere. As always, we take on surprises like this because of our passion and excitement to see it happen…it's all about bringing everyone more rad games! We hope everyone who loved Shovel Knight and is interested in a big leap from 8-bit will give Gunvolt a try. We think you'll all love all the awesome 2D platforming excitement.

This is a new adventure for us, and we couldn't be more grateful to have all of you, the talented team at Inti Creates, and the amazing team at U&I at our backs to help us bring more 2D action games to store shelves!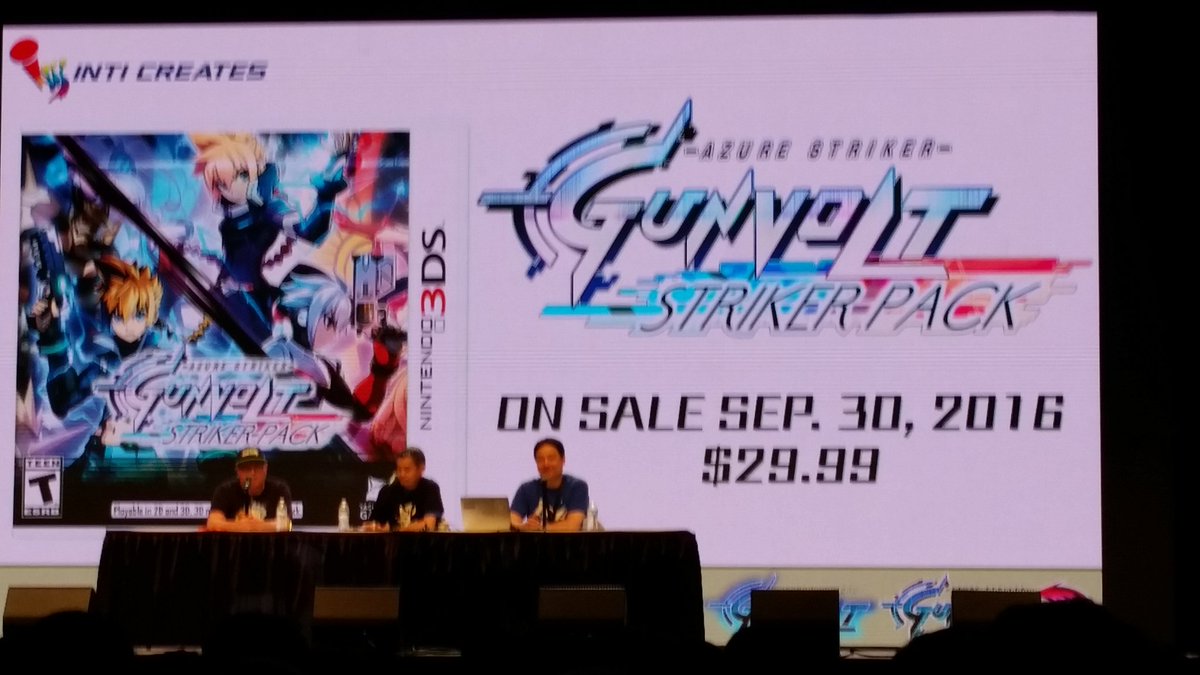 Amazon is now taking pre-orders for the Azure Striker Gunvolt: Striker Pack. Put in an order here.
The Azure Striker Gunvolt: Striker Pack was announced for North America last week at Anime Expo. It'll include both entries in the series on a physical cartridge (Azure Striker Gunvolt 1 and 2). Shovel Knight maker Yacht Club Games will be publishing.
Azure Striker Gunvolt: Striker Pack is priced at $29.99. Those who have a Prime membership can save 20 percent.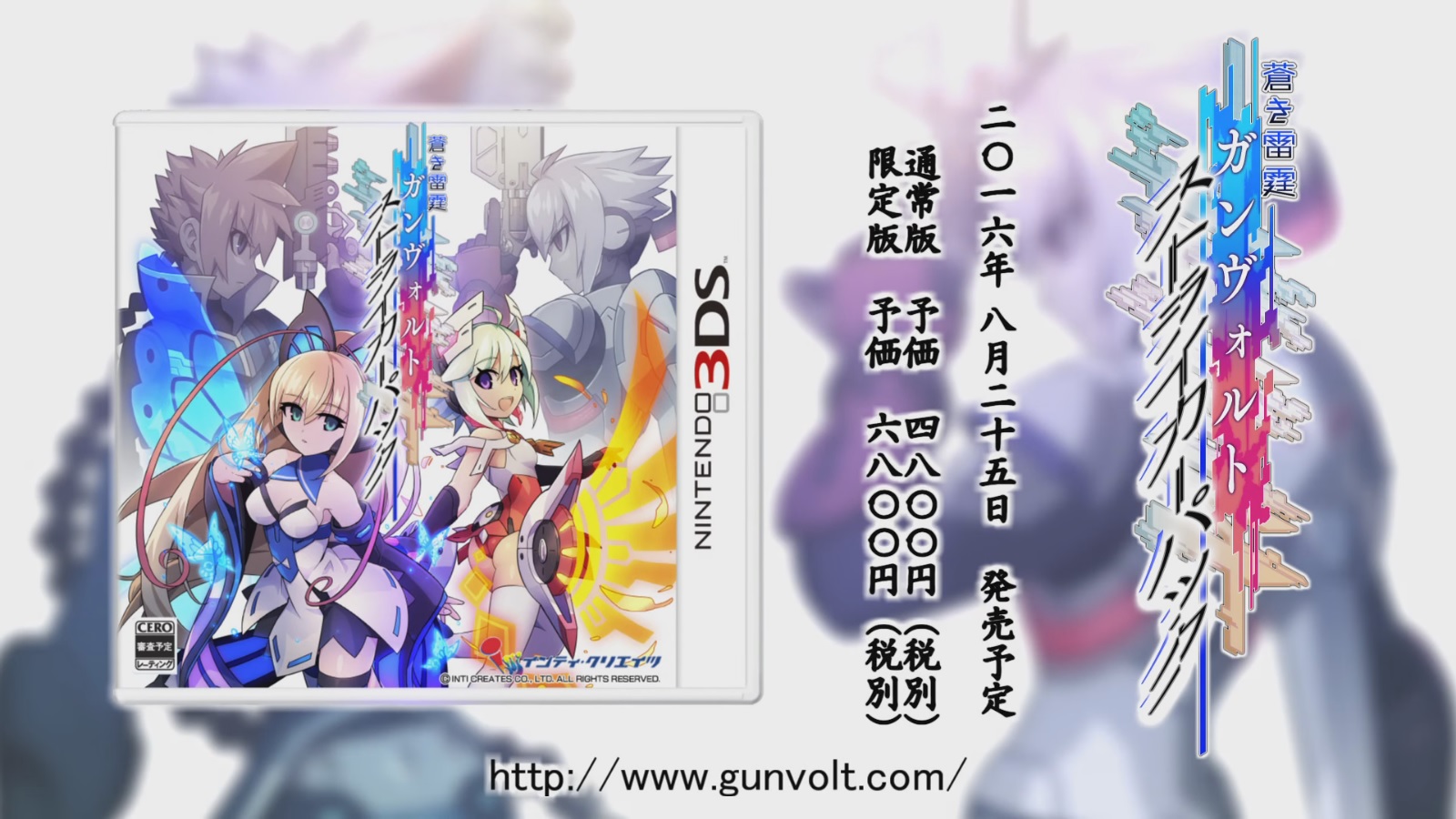 When Azure Striker Gunvolt 2 heads to Japan on August 25, Inti Creates will be offering a special package version with the first game included. Although we did hear about interest in having it available in the west as well, there wasn't anything too concrete to go on… until now.
Azure Striker Gunvolt: Striker Pack has now been rated in Australia. Even more interesting is that Shovel Knight creator Yacht Club Games is listed as publisher. Now that the Australian listing has surfaced, hopefully we'll see an announcement soon!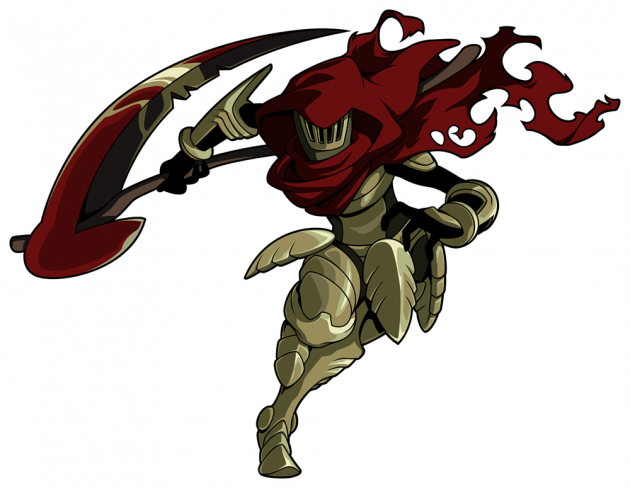 Yacht Club Games posted a new blog today that covers the upcoming Specter Knight campaign from Shovel Knight in-depth. You can see some animated images and a rundown of the character's different moves here.
As for when the Specter Knight campaign is launching, that's still unknown at this point. Yacht Club is currently working on all campaigns at once – Specter Knight and King Knight – plus Body Swap and Battle Mode features.
Here's the rundown from Yacht Club:
When Shovel Knight originally kicked off we focused entirely on making the original Shovel Knight campaign the absolute best! It's the game we originally pitched and knew we wanted to spend all of our efforts and energy polishing the core campaign. After release, we gathered everyone's impressions before cracking open the game once more to brew up Plague of Shadows! Plague Knight was a chance to build upon and deliver all new story, characters, and playstyle. We made many iterations (threw out a lot of ideas), and learned some great lessons on how best to extend and change up the existing Shovel Knight game world.

With that experience fresh in our minds, the team here is now working on all remaining campaigns and updates at once! That means Specter Knight, King Knight, Body Swap, and Battle Mode (for PC and consoles). That's a lot more game — and it should arrive sooner than the wait between Shovel Knight and Plague Knight. Creating these updates simultaneously will allow us to plan more cohesively. How levels change between the two characters, how much time is needed for new mechanics/systems, stories interweaving, and so on. Once we're nearing completion on one set of updates, we'll be switching our focus to a single campaign to make sure it's polished for release. Then we'll be doing the same by switching to the next campaign! Here are some answers to the most frequent questions: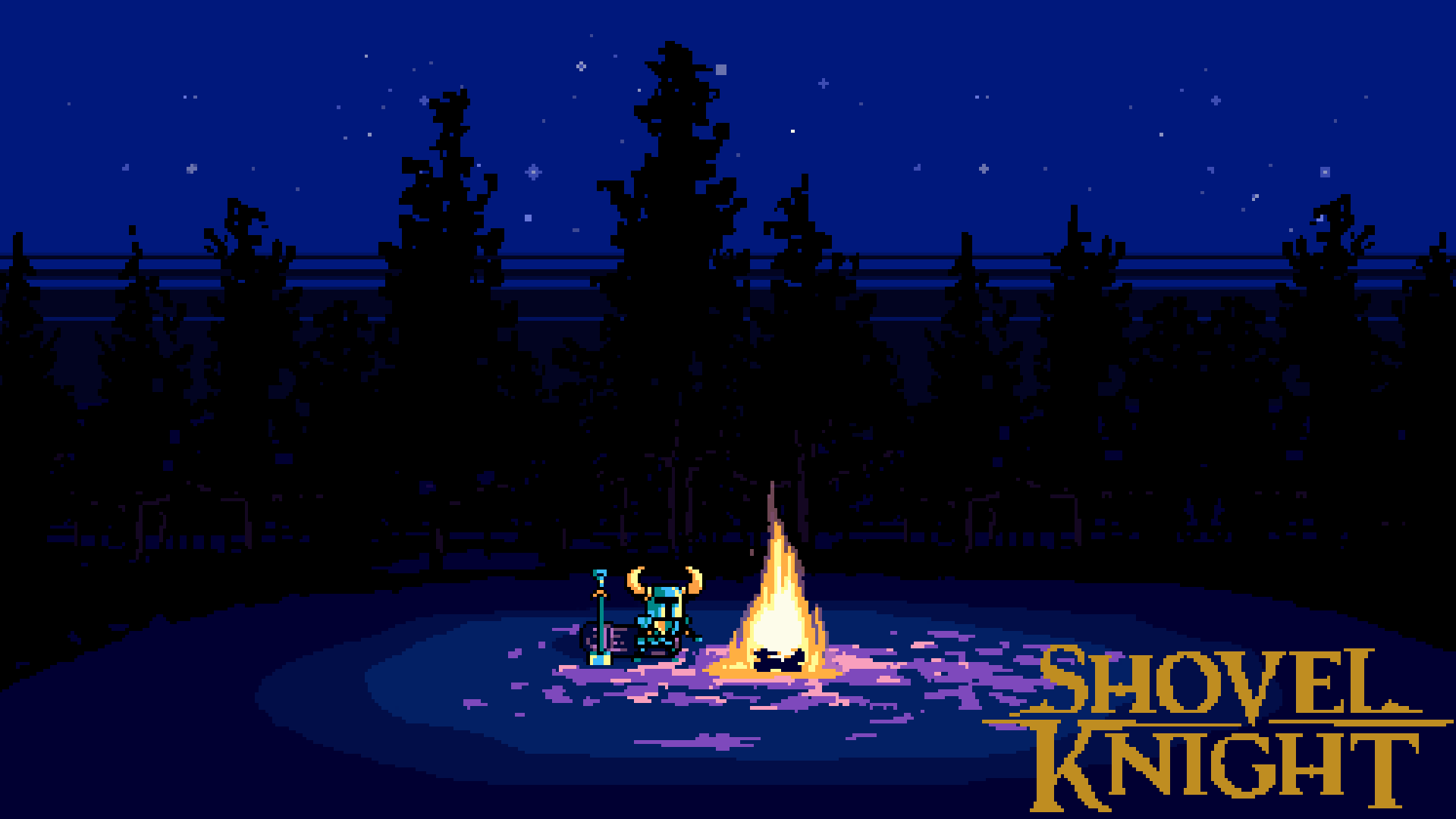 PlayStation and Xbox platforms have console-specific cameos in Shovel Knight in the form of Kratos and Battletoads respectively. There is exclusive content on Wii U and 3DS in the form of amiibo support, but there aren't any Nintendo characters in the game.
Here's what Yacht Club Games told Destructoid regarding the possibility of a Nintendo cameo:
"I wouldn't say it [the door] is 100% closed, but I'd be surprised if it happened. That said, I would have said the same for the amiibo a year ago…"
It'd be very neat to see a Nintendo character in Shovel Knight. That being said, it'd have to be one that the Big N signs off on.