I made my way through the first twenty levels in the upcoming Mutant Mudds Deluxe, which means the ghost levels were unlocked. I figured I'd catch some footage of it for you guys, and even though it didn't really go as smoothly as I had hoped, you can probably glean something from it. I also give my general impressions of the game as we go along, if you're curious how it stacks up.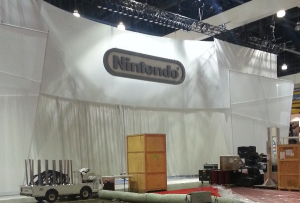 ---
If you listen to our podcast, you're probably well aware that we will be attending E3 this year. Laura, Jack, and myself (your regular podcast crew, as it were) will be walking the show floor, playing games, and causing trouble all three days of the show, with the sole purpose of trying to provide an entertaining and informative (risky, eh?) look at what the heck is going on there.
If you want to know how to follow the action, hit the break. I've made it easy enough to read through our plans.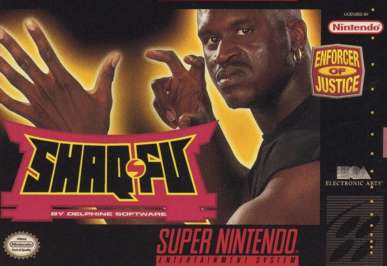 ---
You heard that right: The greatest fighting-game franchise ever to grace consoles just might be returning, despite being dead for nearly 20 years. Siliconera was doing some digging around and discovered four trademarks for "Shaq Fu" registered by the same folks ("Mine O'Mine") who registered "Shaqfighter" back in May.
Could this mean the return of Shaq to gaming? Or perhaps we'll see a 20-year anniversary edition of the game?


The series known as Retro Game Challenge in the west (though only one title was released over here) is getting a new entry on 3DS, courtesy of G.rev, the developer behind multiple Japanese, arcade-style shooters. The game will take its Japanese title, "Game Center CX" (based on a popular Japanese TV show), and will probably follow in the same vein as its predecessors, with multiple, old-school-styled games that players have to play through.
No other details are available at this time.


For those unaware, The Crew is a rumored next generation racing game coming from Ubisoft, with details having been leaked prior to its likely reveal at E3. Here's what we know via an alleged playtester of the game:
– The Crew is expected to play similar to Ubisoft Reflections most recent racer Driver: San Francisco, with a semi-arcade style of racing.
– As with Driver: San Francisco, The Crew will be open world with the ability to travel between New York City and Los Angeles, though the scale of these cities has been reduced.
– It is not clear whether you will travel through wilderness to reach each city or whether the game will simply load in each area.
– The Crew will also feature a similar 'Google Maps' style mechanic, presumably for navigating the open world.
– A 'Freeride' mode will be available too, which the option to choose between missions or challenges.
– Multiplayer will feature 8 players in either competitive or co-operative gameplay, though no more specific details were provided.
– As is the case with Ubisoft's Watch Dogs – and presumably many of the publisher's next-gen games – The Crew will come with a companion app for mobile devices.
– It is presumed that The Crew's release date will be before the end of 2013, presumably to tie into a next-gen release. With such a close release date, it's safe to assume The Crew will be announced at E3 2013.
We'll probably hear a lot more about this game at E3 in just 8 days.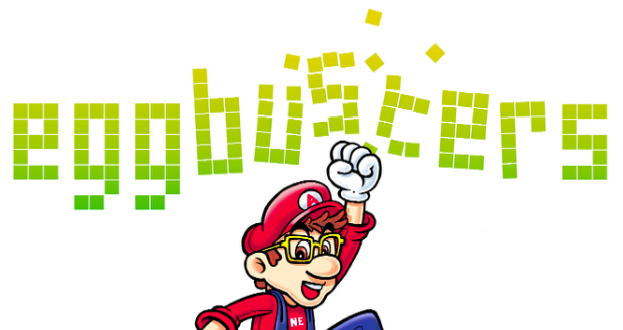 ---
The first season of Eggbusters has come to a close! This episode is really long. Like, real-life-TV length. So get a bucket of popcorn and take a seat at your computer, because there's a lot to digest, from party tricks to exploration glitches, and even some you may have heard of. Thank you all very much for watching and supporting (especially you guys on NE instead of just Youtube), and I hope you look forward to the return of this shin-dig sometime in the future!
Artwork courtesy of Andrew Nixon. :]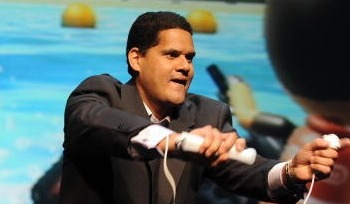 ---
This picture is how I feel about our podcast.
---
---
It's a long one, but a good one for you this week! Some pointed discussions during "what we played" start us off, and we continue onwards with a silly news section (with Laura trying her hand at some news!), a fantastic discussion of Sonic Lost World, and a truly meaty talk about The Starship Damrey for the book club. Good stuff all around, complete with listener mail to boot.
This Week's Podcast Crew: Austin, Jack, and Laura
---
---
Download this episode (click this link)
Subscribe via iTunes by clicking this thing!
Subscribe with Google by clicking this thing!
Subscribe with Yahoo something-or-other by clicking this thing!



---
The Denpa Men 2: Beyond the Waves released on the 3DS eShop just a few days ago. Amidst our glowing review we sat down with Genius Sonority CEO Manabu Yamana to discuss some of the… finer details of the series.
---
Read the full interview here.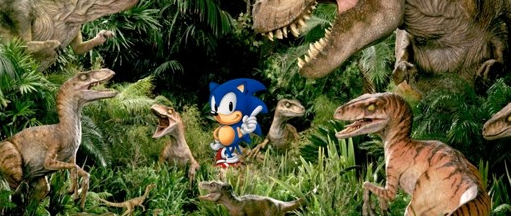 ---
The Lost World: Jurassic Sonic
---
This is a survey that requires no signing up, accounts, clicking through ads, or anything. Just answer a required question, answer a non-required question (if you want) and make your voice heard in yet another NintendoEverything reader survey poll thing! Results will be read in the form of our top ten list on the next podcast, and if you opted to answer the written question your answer could be read on the show! So don't say anything ridiculous.
Thanks very much. As stated above the topic for you guys this week is "Let's talk about Sonic: Lost World."
Take the survey here! (more details inside if you're confused)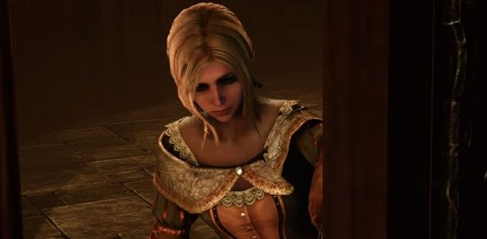 ---
During an AMA ("ask me anything") on reddit last night, Precursor Games executive Shawn Jackson was asked whether or not we could see Shadow of the Eternals (a spiritual successor to Gamecube hit Eternal Darkness) come out even if the Kickstarter didn't reach his goal. His response:
---
"Since we do not have any other source of funding, it is unlikely."
– Precursor exec Shawn Jackson
---
As their campaign has only reached $270,000 of their $1.5M goal, things aren't looking great for the project as it stands right now. Unless something big happens and people get on board, we probably won't see a spiritual sequel to Eternal Darkness anytime soon, despite how much clamoring we had for one.