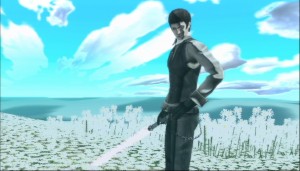 DSiWare
1 (1) – Flipnote Studio
2 (2) – Nintendo DSi Browser
3 (3) – MySims Camera
4 (4) – Dragon Quest Wars
5 (15) – Pinball Pulse: The Ancients Beckon
6 (5) – Mario vs. Donkey Kong: Minis March Again!
7 (9) – Thorium Wars
8 (7) – Paper Airplane Chase
9 (6) – Guitar Rock Tour
10 (8) – Asphalt 4: Elite Racing
11 (N) – Crash-Course Domo
12 (10) – Bird & Beans
13 (11) – Mario Clock
14 (12) – Dr. Mario Express
15 (13) – WarioWare: Snapped!
16 (N) – Rock-n-Roll Domo
17 (N) – Pro-Putt Domo
18 (14) – Art Academy: First Semester
19 (16) – Oscar in Toyland
20 (17) – Mario Calculator

WiiWare
1 (2) – Reel Fishing Challenge
2 (1) – Contra Rebirth
3 (3) – My Aquarium
4 (4) – World of Goo
5 (N) – LostWinds: Winter of the Melodias
6 (5) – Tetris Party
7 (6) – Word Searcher
8 (8) – Dr. Mario Online Rx
9 (7) – Texas Hold'Em Poker
10 (9) – My Pokemon Ranch
11 (11) – Final Fantasy IV: The After Years
12 (10) – DRiiFT Mania
13 (12) – Arkanoid Plus!
14 (14) – Sexy Poker
15 (16) – Family Mini Golf
16 (15) – Defend your Castle
17 (17) – Brain Challenge
18 (19) – Bust-A-Move Plus!
19 (18) – Water Warfare
20 (13) – You, Me, and the Cubes

VC
1 (1) – Super Mario Bros. 3
2 (2) – Super Mario Bros.
3 (3) – Final Fantasy
4 (5) – Super Mario Bros. 2
5 (4) – Super Mario World
6 (7) – The Legend of Zelda
7 (13) – Pac-Man
8 (N/A) – Kirby's Adventure
9 (10) – Punch-Out!!
10 (6) – Super Mario 64
11 (15) – Donkey Kong
12 (8) – The Legend of Zelda: Majora's Mask
13 (11) – Mario Kart 64
14 (9) – The Legend of Zelda: Ocarina of Time
15 (N/A) – Metroid
16 (12) – Donkey Kong Country
17 (19) – Galaga
18 (N/A) – Zelda II – The Adventure of Link
19 (14) – Super Mario RPG: Legend of the Seven Stars
20 (17) – Sonic the Hedgehog 2
WHAT:
On Oct. 29, style-minded mothers and daughters will prove their fashion sense and shopping smarts during Nintendo's Style Savvy™ "Fashion Fest," a unique launch event for Style Savvy, a new fashion video game for the hand-held Nintendo DS™ and Nintendo DSi™ systems. Co-hosted by Nintendo and JCPenney's Manhattan store, the event will include a live runway challenge in which mother-daughter teams must use their creativity to select fashionable styles within a set budget. Expect fashion-forward fun as mothers and daughters tell one another what to wear and put their own "smart shopping" skills to the test. Attendees can also enjoy a special appearance by acclaimed designer Charlotte Ronson and mini-consultations by professional stylists, snap memorable pictures at a red carpet photo station, win prizes and be among the first consumers to play Style Savvy in advance of its Nov. 2 release date.

Style Savvy lets players express their individual style and creativity by running a virtual boutique on their portable Nintendo DS or Nintendo DSi systems. Choosing from a variety of styles, designer labels and price points based on the customer's budget, players keep customers looking fabulous with more than 10,000 clothing items and accessories. Style Savvy also allows users to connect wirelessly to visit each other's stores or strut their stuff in a multiplayer runway show using Nintendo® Wi-Fi Connection and a broadband Internet connection.
Like its Japanese release, Monster Hunter 3 will not use the dreaded friend codes when it arrives in the states next year. Capcom's Community Specialist Shawn Baxter confirmed the news earlier today, although he did not say if there will be any fees involved. In Japan, players must pay weekly or monthly in order to connect online. It is also undecided at this point if the title will  be utilizing WiiSpeak.
Thanks to Jay for the news tip!
Wow…This is another huge pick up for Ignition I'd say. I wonder what's going on with XSEED, since this is the second title that the publisher has lost out on to Ignition.
Turn-Based RPG Gives Wii Owners The Power To Party-Up and Summon Deadly Creatures
GLENDALE, Calif.–(Business Wire)–
Ignition Entertainment Ltd., a UTV Enterprise, a worldwide publisher and developer of videogames and Marvelous Entertainment announced that Arc Rise Fantasia is releasing in Summer 2010 exclusively for the Nintendo Wii.

Arc Rise Fantasia, winner of the "Best Wii RPG" from IGN at the Electronic Entertainment Expo (E3) 2009, is a new turn-based RPG with a beautiful, anime-inspired Japanese art style. Players will jump into the shoes of L`Arc, a calm and composed mercenary, who sets out to defend the Meridian Empire from an impending invasion of ferocious creatures. After assembling a party of friends, each with a unique set of abilities, players will embark on a perilous journey across an overworld filled with deadly enemies and treacherous dungeons. While strategically queuing up attacks, players can summon mystical creatures and work with their party members to execute massive attacks.
SAN FRANCISCO – October 22, 2009 – Ubisoft today announces that Jam Sessions 2 for the Nintendo DS(TM) and Nintendo DSi(TM) systems are now available at retailers across the U.S. Jam Sessions 2 is a guitar game developed by Plato that makes improving your guitar skills fun and rewarding.

Each song in the game play mode serves a different role in advancing players' guitar skills and songwriting abilities. By progressing through the songbook, players learn techniques that will help them play the guitar and write songs. Armed with their new skills, players can play, create and share their own original music with others. Jam Sessions 2 is rated E10+ by the ESRB and has an MSRP of $29.99.
Company representatives have said in the past that the sales of hardcore Wii games would influence their decision to publish similar content for the platform. Today, we're seeing a firsthand example of that. According to Jools Watsham, owner and game director for Renegade Kid, Son of the Dragon was canceled as a result of the poor sales some hardcore Wii titles have been receiving.

"The original project was slatted [sic] as a Wii / DS combo, but due to the sales of 'hardcore' games on the Wii it was cancelled by the publisher."
Presumably, SouthPeak Interactive would have published the game. The company took a chance with now-acquired GameCock's Mushroom Men in 2008, but apparently didn't feel that Son of the Dragon would soak in similar commercial success. We also now know that there were two games in the works – One for Wii and one for DS.