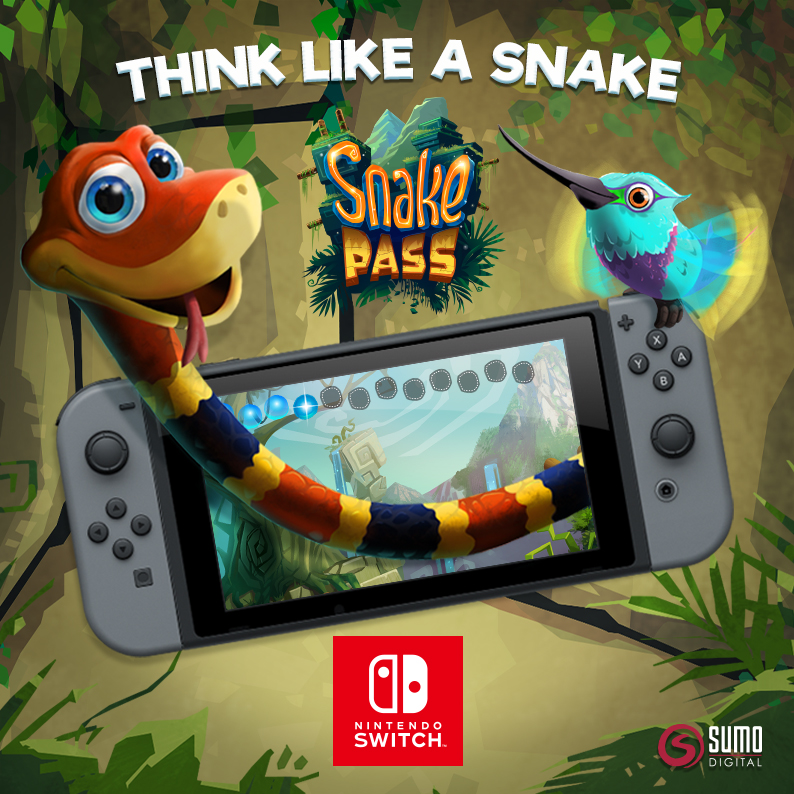 Update: Added in another video below.
---
Original: Snake Pass has just launched on the North American Switch eShop (European release set for tomorrow). For an extensive look at the Switch version specifically, watch the video below.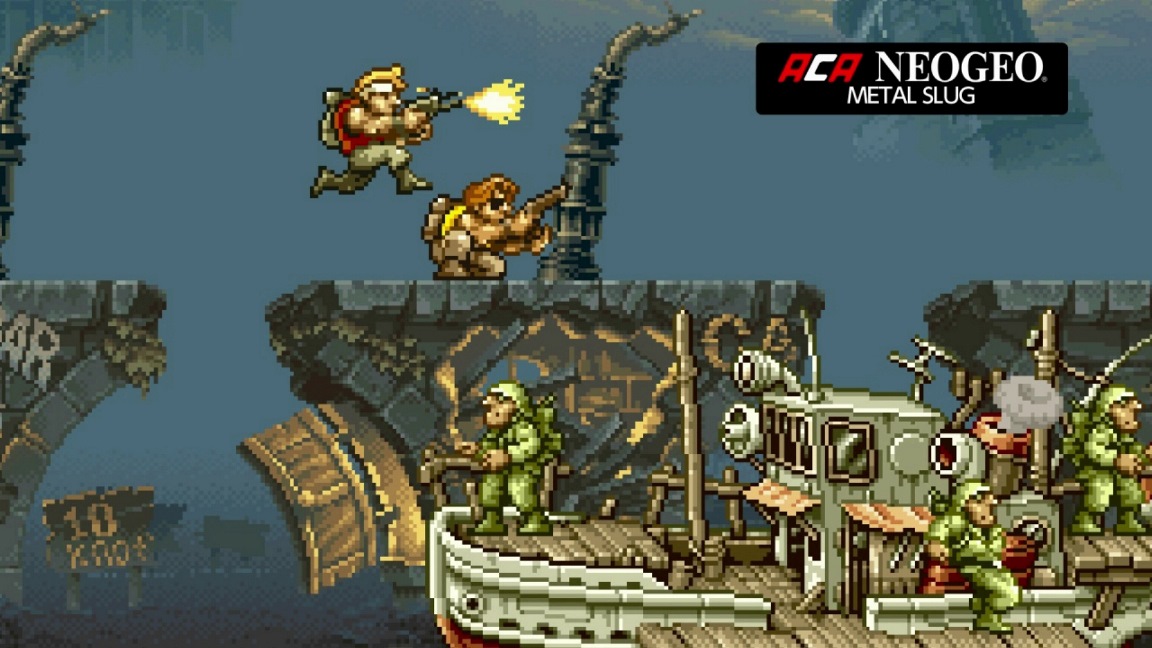 Metal Slug 3 is already up on the Switch eShop as part of the Arcade Archives series. Later this week, the very first Metal Slug game will be showing up as well.
The European eShop is listing Metal Slug for release on Thursday. Hamster has generally been bringing out the same NeoGeo game across all regions each week, so North America and Japan should be getting it as well.
Here's a closer look at the listing: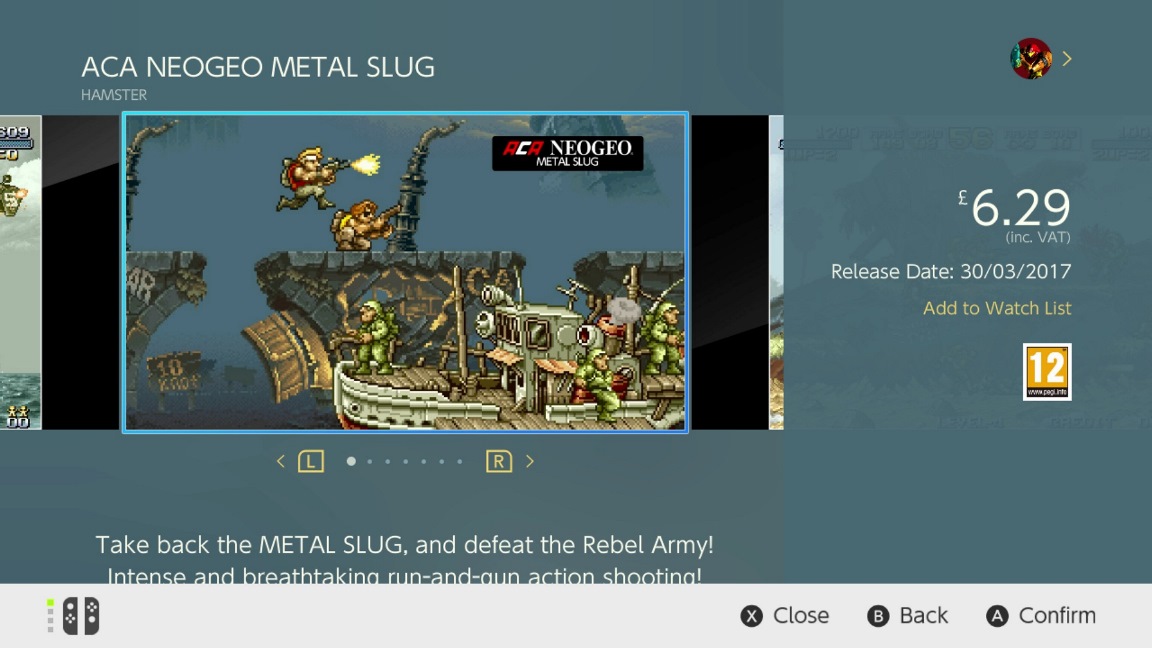 And a trailer for the game: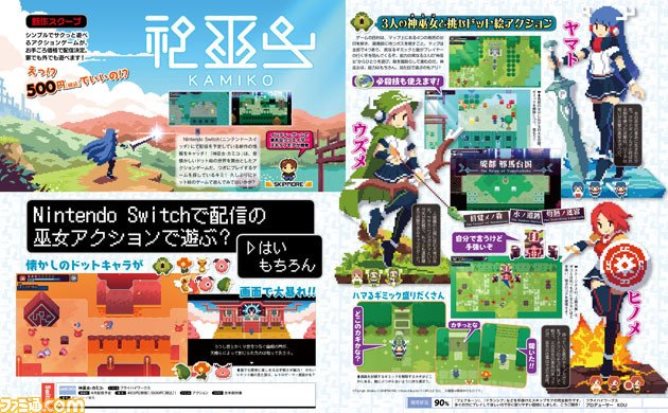 Fairune developer Skipmore is finishing up its first game for Switch. This week, Famitsu is revealing Kamiko for the eShop.
Kamiko is an action game taking place in a pixel world. Players can choose from one of the three Kamiko who have different abilities, and go towards the boss at the deepest part of the stage.
Available characters are as follows:
– Yamato: A girl born into the family of Water shrine maidens; uses a sword with long reach named Kusanagi no Tsurugi
– Uzume: The Earth shrine maiden living in forest; can launch long-range attack with her bow Yasakani-no-Magatama –
– Hinome: The youngest daughter in the family of fire shrine maidens; fights by throwing her shield Yata no Kagami like a boomerang
Kamiko launches sometime next month in Japan. It'll cost 500 yen. As of the new Famitsu, development is 90 percent complete.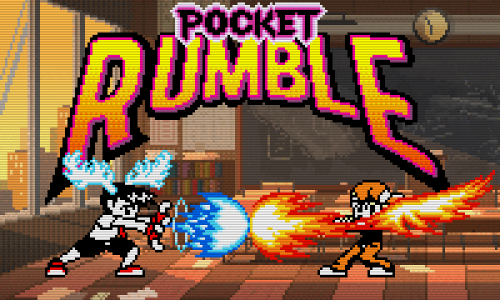 Pocket Rumble was one of the many promising indie games revealed for Switch lately and initially, the 2D brawler was targeted for a release in March. We are now quickly approaching the end of March and unfortunately, it doesn't seem like Pocket Rumble will make its targeted release date. Developer Cardboard Robot Games had the following to say on Twitter:
We're currently unable to comment on the release date of Pocket Rumble. As soon as that changes we can and will post more info.

We know this isn't the news you wanted to hear. Thank you so much for your overwhelming support so far. We love  you guys!
This is definitely disappointing, but hopefully the delay won't be too bad.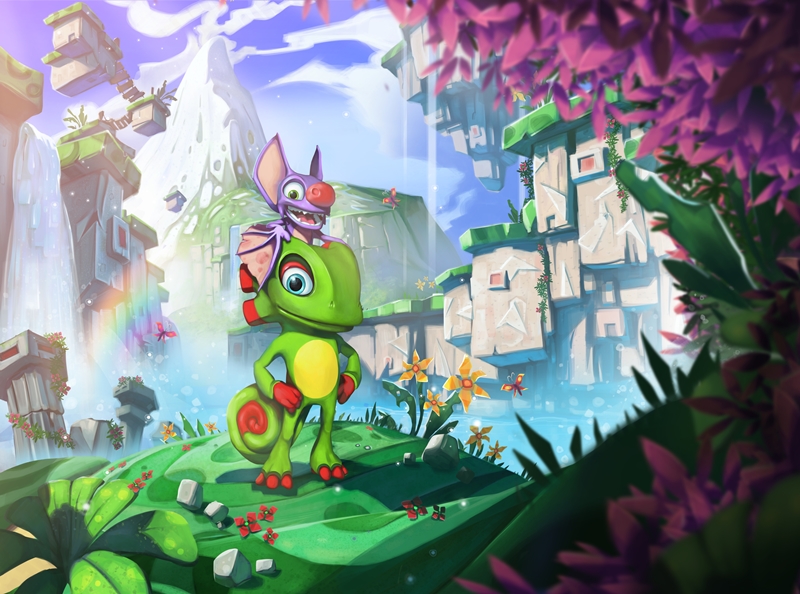 Playtonic's Andy Robinson, the writer and comms director for the studio, recently answered some questions about Yooka-Laylee during an interview with Game Reactor. Some of the topics covered include the release of the game on the Switch eShop and whether or not Playtonic would be interesting in creating games with already established characters, such as Banjo-Kazooie or Donkey Kong.
On the Switch release for Yooka-Laylee:
"It's a bit too early to go into specifics with this version, but rest assured we're working directly with Nintendo to get it out as soon as possible for our many fans and Kickstarter backers on that platform. We're big Nintendo fans here, so it's very exciting to be working on Nintendo Switch."
On how Playtonic would feel about developing a game for older, legendary characters like Banjo-Kazooie:
"The most important thing for the team at Playtonic is that we maintain the autonomy and culture that allows us to create the kind of games we want to make. When working with another company's IP, you inherently lose some of that independence, so right now we're focusing on expanding the Playtonic Universe of stories across many different game genres."
With an answer like that, one has to be curious as to what Playtonic has planned for the future of their universe. You can read the full interview here.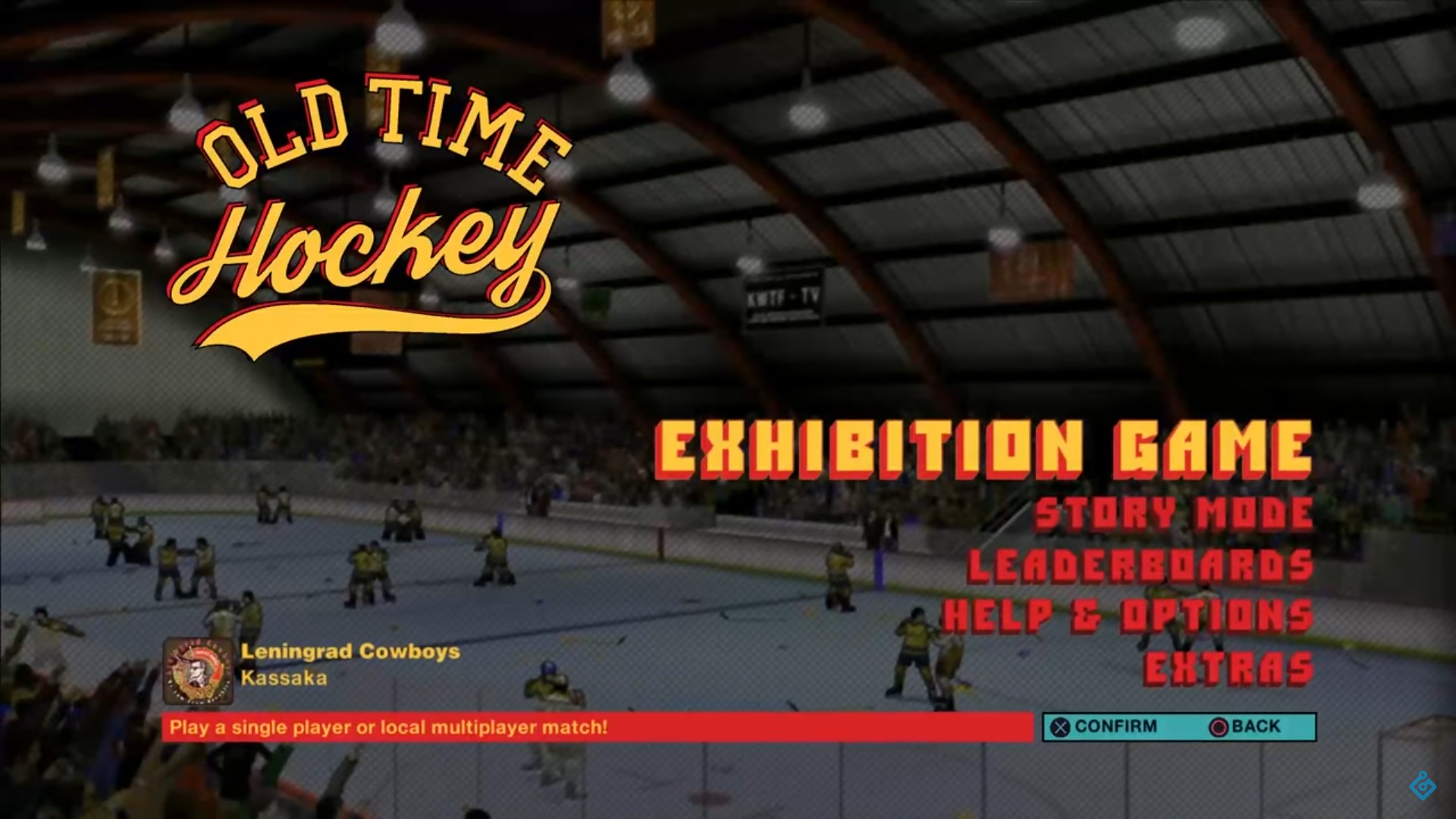 Game Informer has recently put up some footage from Old Time Hockey, which will eventually be available on the Switch. To spice things up, former NHL pro Mark Parrish joins them for commentary. You can check it out below.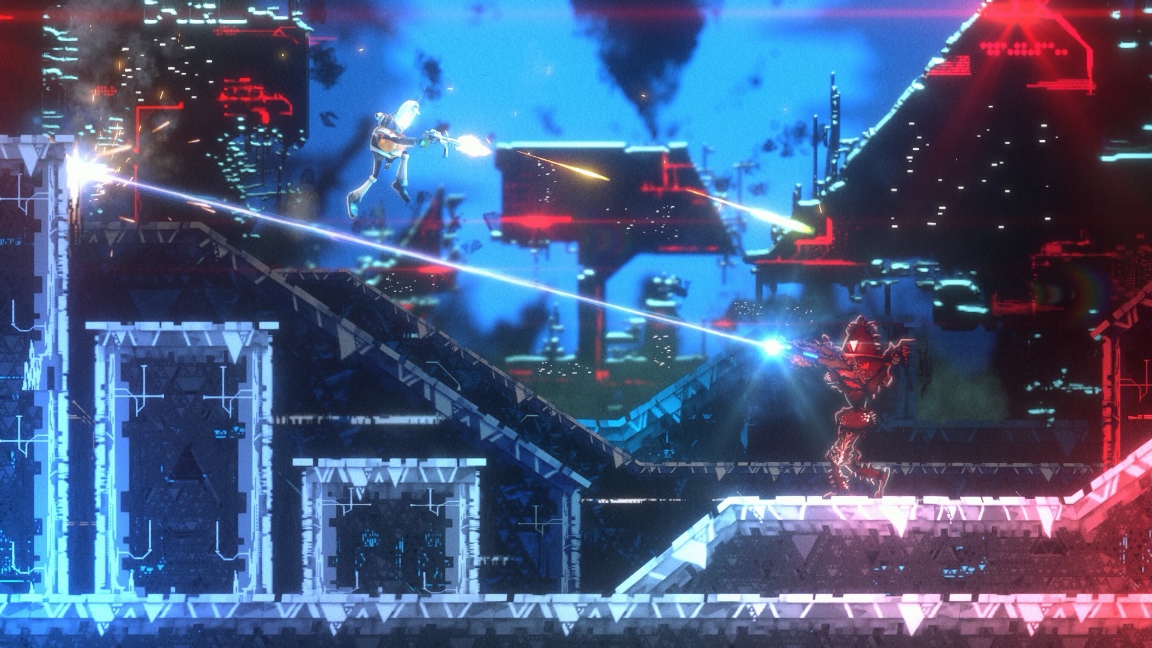 Anew: The Distant Light was successfully funded on Kickstarter last week having raised over $35,000. Before the campaign ended, developer Resonator added in a Switch stretch goal, which was met just before the campaign ended.
As for what the stretch goal entails, Resonator says:
"This is a commitment to full due diligence in planning for development of a Switch port. Their indie program currently appears to be very limited and they are not accepting many games. We anticipate that it will open for more developers at some point, but we will aggressively pursue it regardless. We will acquire dev kits, attempt to establish a developer relationship for the platform like we already have for PlayStation and Xbox, and we will analyze the hardware for technical constraints that we need to optimize around. Doing this early makes a Switch port much more likely and faster to arrive."
Anew: The Distant Light is a single-player open-world action game taking inspiration from Metroid, Cave Story, and Dark Souls. It'll be packed with battles, puzzles, and exploration.
Anew: The Distant Light is tentatively planned for July 2018. We've included a trailer below.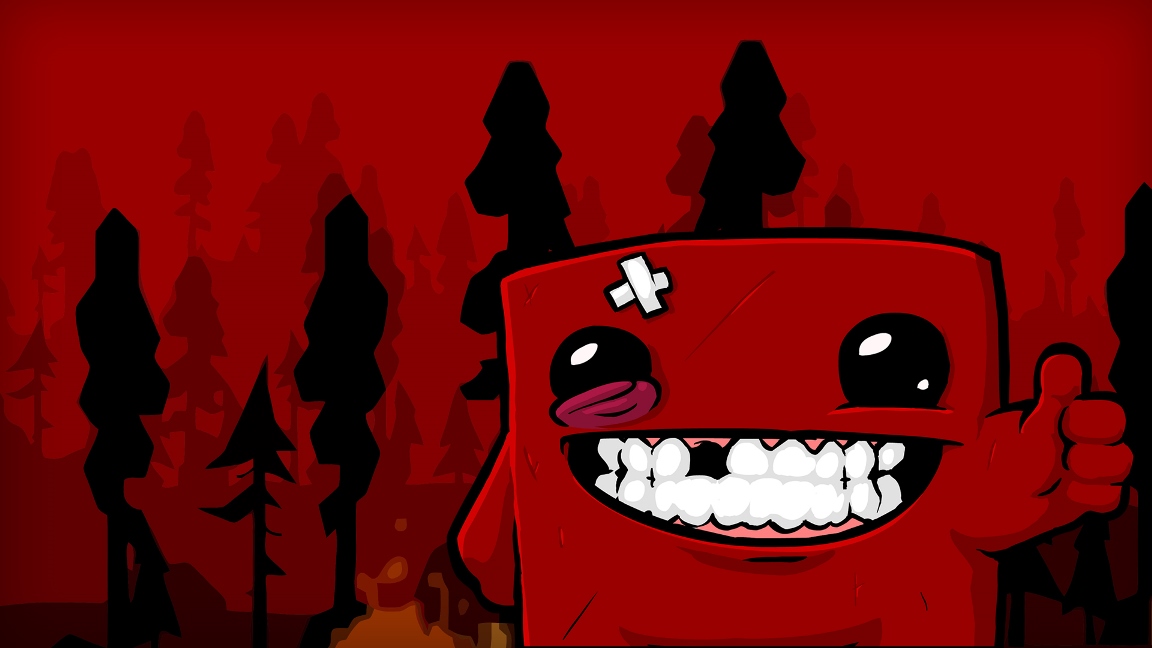 Team Meat has been tinkering on Super Meat Boy Forever since 2014. It's now the team's primary project, so development is in full force.
Super Meat Boy Forever wasn't initially targeted for consoles, but Team Meat might be expanding its horizons. The team wrote on Twitter today that its upcoming game is a possibility for Switch.
MeatBoy Infinite definitely won't. be..But Super Meat Boy Forever might! https://t.co/xfToKpUrOt

— Team Meat (@SuperMeatBoy) March 27, 2017
Super Meat Boy Forever was originally imagined as a game that can be played with a simple control scheme. It's planned to have a randomly generated level structure, full story, six chapters, and twice the amount of bosses as the original. While it's not an endless runner, an endless mode will be included with high scores and daily runs.
Super Meat Boy Forever has surely come a long way since 2014, but you can see what it looked like during early development in 2014.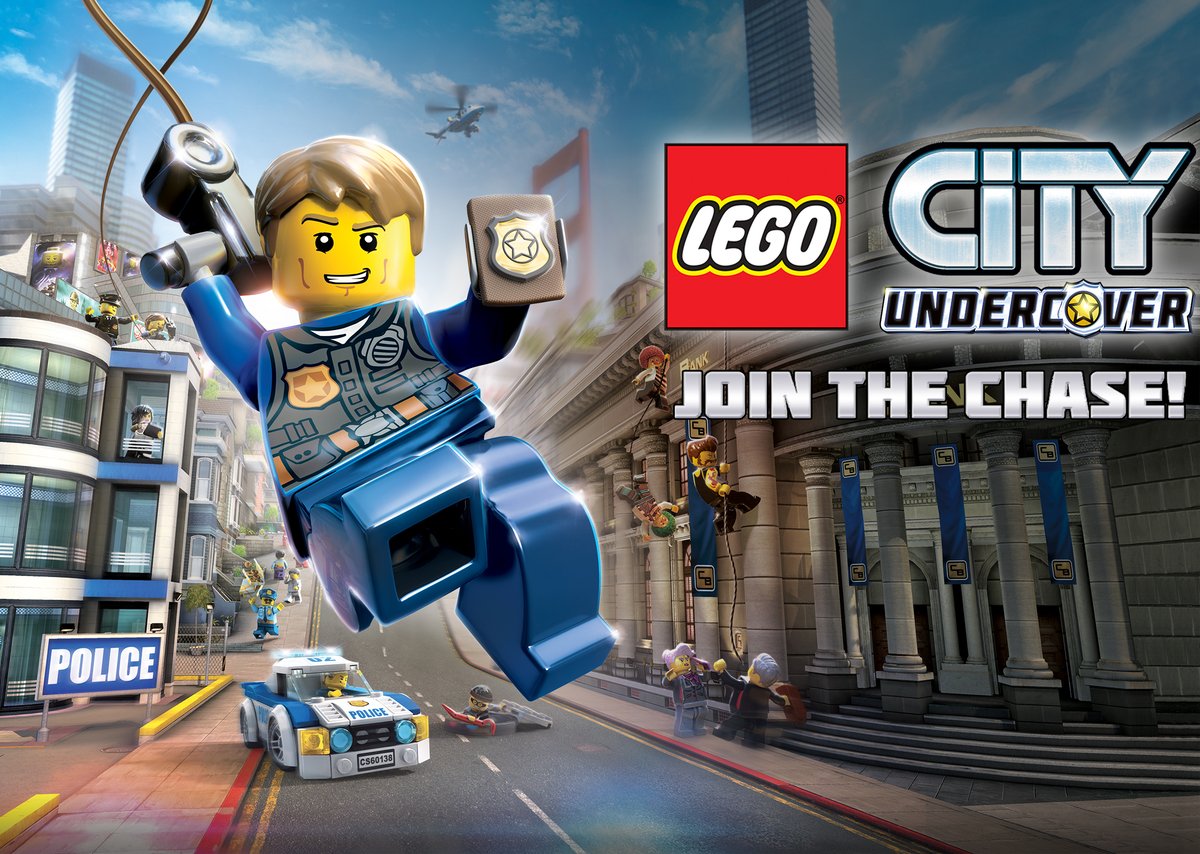 The Switch eShop has been updated with three upcoming games. Has-Been Heroes, Snake Pass, and LEGO City Undercover now have listings, and show the file sizes for each.
Has-Been Heroes, coming from Frozenbyte and GameTrust, will require 753MB. Snake Pass is releasing on the same day and is a 3.7GB download. Finally, LEGO City Undercover takes up a hefty 7.1GB.
Has-Been Heroes and Snake Pass are both slated for March 28. LEGO City Undercover will arrive for Switch on April 4.
Thanks to JeGeekJePlay for the tip.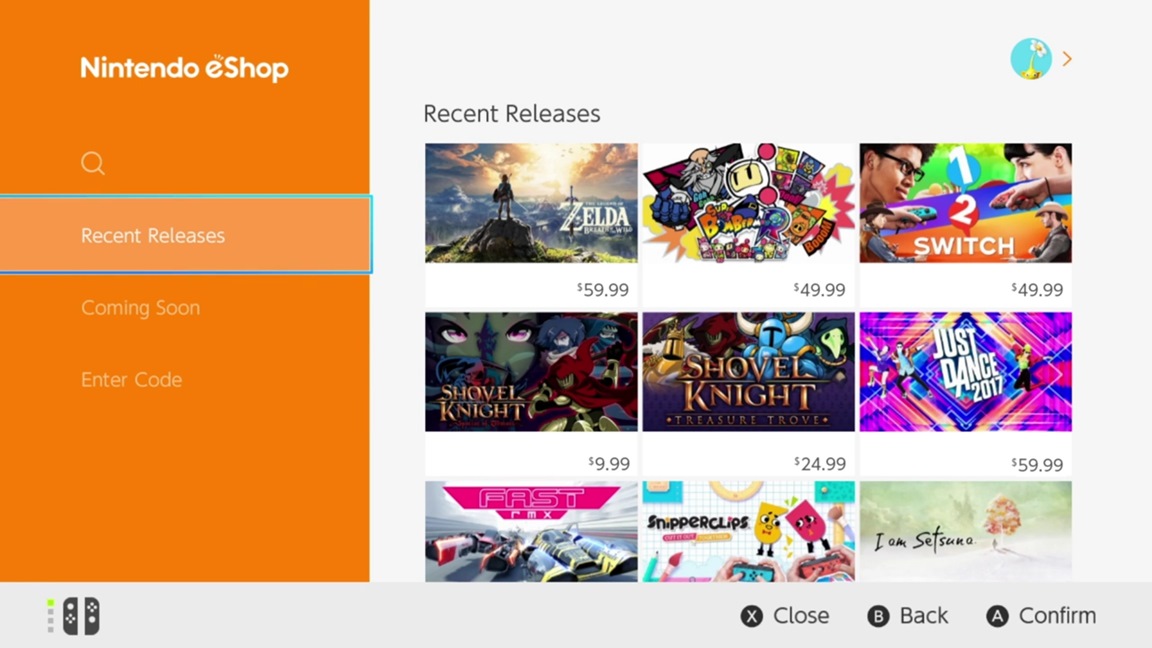 Game visibility on the eShop could pose problems in the future. The only section that highlights new titles is the "Recent Releases" section. Other than that, there's a "Coming Soon" page showcasing some of the titles heading to Switch in the future and the "Search" function.
Games like Snipperclips and I Am Setsuna have already disappeared from the "Recent Releases" area, indicating that it holds a maximum of 24 entries. That means the only way you can stumble upon them is by searching.
One thing that could help in the future is by adding different pages to the Switch eShop. The store is a bit bare bones at the moment, especially when compared to Wii U and 3DS – both of which have various pages / shelves, charts, and more.