Trailer form
Final Fantasy XIII
Final Fantasy Versus XIII
Final Fantasy Agito XIII
Kingdom Hearts Coded
The 3rd Birthday
Final Fantasy VII Advent Children Complete
Trailer form and playable
Kingdom Hearts 358/2 Days
Kingdom Hearts Birth by Sleep
Dissidia: Final Fantasy
Sigma Harmonics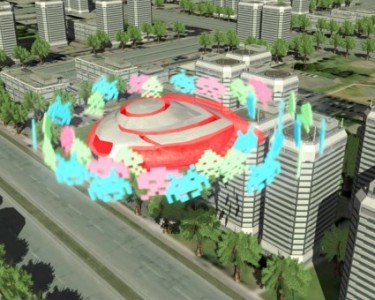 Space Invader Get Even was originally thought to be a Wii retail title, but the project is actually going to end up on WiiWare. Digitial distribution of the game obviously means that the price of Space Invaders Get Even will be consideribly lower if it were going to retail outlets, but the actual Wii point price has yet to be revealed.


Daigasso! Band Brothers DX (NDS, Nintendo): 9 / 9 / 9 / 10 – (37/40)
Tales of Symphonia: Dawn of the New World (Wii, Bandai Namco): 8 / 8 / 8 / 7 – (31/40)
The Tower DS (NDS, DigiToys): 7 / 8 / 7 / 8 – (30/40)
Ookami to Koushinryou: Boku to Horo no Ichinen (NDS, Media Works): 8 / 7 / 7 / 7 – (29/40)
Dementium: Heisa Byoutou (NDS, Interchannel): 8 / 8 / 6 / 8 – (30/40)
Derby Stallion DS (NDS, Enterbrain): 9 / 8 / 7 / 8 – (32/40)
Kunitori Zunou Battle: Nobunaga no (NDS, Koei): 8 / 8 / 8 / 8 – (32/40)
Hakoniwa Seikatsu: Hitsuji Mura DS (NDS, Success): 6 / 7 / 6 / 8 – (27/40)
Bleach: The 3rd Phantom (NDS, Sega): 7 / 7 / 6 / 8 – (28/40)
Spongebob to Atlantis, Ikitain Desu (NDS, THQ): 5 / 6 / 5 / 6 – (22/40)
Simple DS Series Vol. 39: The Shouboutai (NDS, D3): 7 / 6 / 6 / 7 – (26/40)
Disney Friends (NDS, Disney): 4 / 6 / 6 / 6 – (22/40)
Jigsaw World: Daigekitou! Jig-Battle Heroes (NDS, Nippon-Ichi): 7 / 6 / 7 / 6 – (26/40)
Odenkun: Tanoshii Oden Mura (NDS, Hudson): 5 / 6 / 6 / 5 – (22/40)
Bokura no Telebi Game Kentei (NDS, Bandai Namco): 8 / 8 / 8 / 9 – (33/40)
The World of Golden Eggs: Nori Nori Rhythm Kei (Wii, AQ Interactive): 6 / 6 / 6 / 5 – (23/40)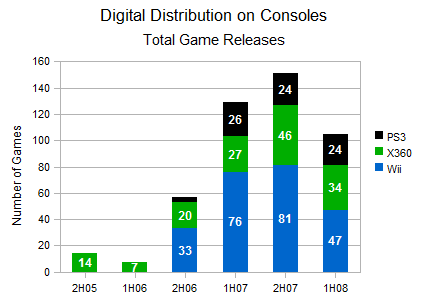 The Wii Shop Channel is kind of like a guilty pleasure for most people. The Virtual Console is available for those who missed out on gaming classics, while others who were not as fortunate to experience some renowned games can get a second chance. WiiWare, on the other hand, is proving its worth on the channel by providing unique and original content to those who wish to download new titles. Unfortunately, overall, the number of weekly releases on the Wii Shop Channel is noticably declining. When it comes to the VC, there's obviously a ton of games that can be released for years to come, so it's confounding as to why VC releases are slowing down. We also know that a ton of WiiWare developers and publishers are on board.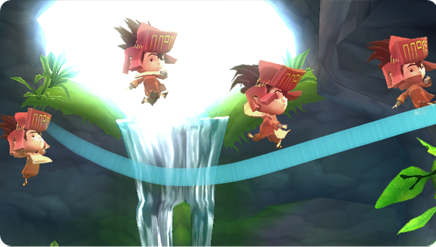 "We're not communicating on precise figures – this is confidential – but LostWinds has the highest download level in Europe. And then you have the other titles which come close by, like TV Show King and of course Final Fantasy Crystal Chronicles. The thing we thought was a trend is that you have a very constant flow of downloads. All the titles in the line-up enjoy sales regularly, which is one of the key advantages of this platform. It's the fact that the games are there and anyone can take them at any time. If you relate the sales to the installed base size, which is a good measurement in that area, you see that we definitely have very similar trends everywhere, so that's very encouraging. And we're looking forward to having more proposals from other developers around the world to see the new gaming concepts we're been hoping for." – Laurent Fischer
Things are looking very promising for a LostWinds sequel. The game seems to be enjoying healthy sales from America and Europe, so hopefully Frontier will notice that people would be interested in seeing more of LostWinds.


There are many ways to catch a Pokémon, but for two special weekends in June, there's only one failsafe way for fans to get one of the most unique characters in the enthralling Pokémon® universe on their Nintendo DS™.

From June 20-22 and June 27-29, Pokémon players are invited to bring their Nintendo DS systems and Pokémon® Diamond or Pokémon® Pearl games to the nearest GameStop store where they can receive Deoxys™, a legendary character with transformative powers and an impressive set of battle-ready moves.

With an imaginative roster of characters and richly interactive game play, the blockbuster Pokémon game series has attracted millions of fans worldwide. According to the independent NPD Group, Pokémon Diamond and Pokémon Pearl have sold more than 4.2 million combined in the United States alone, while Nintendo DS continues to be ranked as the nation's top-selling hand-held game system.

"We definitely detect that they [gamers] are serious and we know there is an issue in this, so it's something that we're working on. Definitely there's no plan to issue hardware, an external hard drive, but we know that we have an issue in that area. It's very obvious and we're perfectly aware of it, but there's nothing we can say beyond this. This area is fully handled by the development team in Japan. It's very linked to the overall strategy; that's something they're working on." – Nintendo Europe's Laurent Fischer, senior marketing director
You know, I don't even think it matters at this point what solution Nintendo comes up with for the storage situation. Even if Nintendo allows games to be played off of SD cards, gamers will gladly accept that solution rather than nothing at all.