– Online functionality improved compared to last FIFA, but there isn't anything that'll blow you away
– Fact: A minuscule 2% of FIFA 08 owners tried out online
– Be A Pro Camera mode is in the game
– Gameplay comparable to Winning Eleven Wii
– All-Play control, advance control, GCN control methods
– There is a 8 vs 8 Footii Mode plays which plays faster, still uses the regular Wii controls

Best Buy
– Space Chimps (Wii) – $39.99, downloadable space suit & $5 Concession Cash
Circuit City
– Free Athlon College Football Magazine with purchase of NCAA Football 09
– Space Chimps (Wii) – $5 concession cash
– We Love Golf! (Wii) – Free mini golf bag for Wii controller with purchase
Target
Free 8 Pack of Coke Zero with purchase of a copy of NCAA Football 09

I must admit…Mushroom Men is turning out to look like one of the better third-party offerings on the Wii.

This comes from a job posting over at EA…
"Come join the team that created BOOM BLOX, here at Electronic Arts Los Angeles!…[We're] creating accessible, quick-to-the-fun games for all ages on the Nintendo Wii…Interest or experience with physics gameplay a plus!"
Even though Boom Blox has not exactly been the sales gem EA had probably hoped for, the Boom Blox team will continue work on the Wii. We could see Boom Blox 2 (based on the "physics" part of the job description), or something entirely new.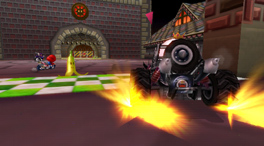 Nintendo is continuing with the Mario Kart Wii tournaments, this time dealing with the Twilight House. Although the map isn't original (it's one of the battle maps), certain areas of the level are blocked off…And keep in mind, this is with 12 player insanity. The tournament will start on July 15 and end July 25.


-Fire Emblem: Thracia 776 (SFC)
-Shining Force II (MD)
-Darius Plus (PCE)

Coming from the latest issue of Gamer Informer…
NCAA 09 (GotM): 8.25, 8.5
Guitar Hero: Aerosmith: 8, 8.25
Incredible Hulk: 6.75, 7
Prizefighter: 7.5, 7
Kung Fu Panda: 8, 7
Alone in the Dark: 6.5, 6.75
Top Spin 3: 7.75, 8.25
Rock Band Wii: 8.25, 8.25
SingStar: 8, 8.25
UT 3: 8.5, 8.25
C&C 3: Kane's Wrath: 7.25, 7.25
Age of Conan (PCGotM): 8, 8.5
Trauma Center 2: 8.25, 8
Civilization Revolution DS: 8.5
Final Fantasy IV (HHGotM): 8.5, 9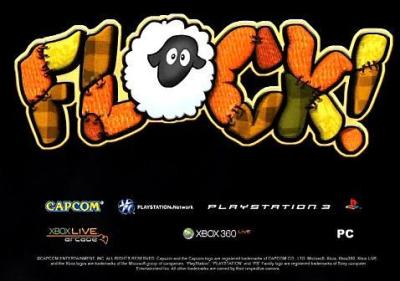 Flock! is, more or less, as the title suggests. It's basically a UFO-catching sheep game, but…The game isn't coming to the Wii. Flock will be heading to the PSN, PC and XBLA, although as you've probably already guessed, this isn't Capcom's secret Wii game. However, NGamer still referred to Capcom's mystery Wii title in their latest issue, so I would expect some sort of announcement at E3. I'm quite curious to know what Capcom's "surprising taking on a next-gen game" is already!