01. [PS3] Grand Theft Auto IV (Capcom) 133,000 / NEW
02. [NDS] Valkyrie Profile: Toga o Seoumono (Square Enix) 80,000 / NEW
03. [PS3] LittleBigPlanet (SCE) 52,000 / NEW
04. [NDS] Pokémon Platinum (Pokémon) 47,000 / 1,853,400
05. [NDS] Wagamama Fashion Girls Mode (Nintendo) 40,000 / 117,000
06. [NDS] Rhythm Tengoku Gold (Nintendo) 39,000 / 1,089,000
07. [360] Grand Theft Auto IV (Capcom) 34,000 / NEW
08. [NDS] Personal Trainer: Walking (Nintendo) 26,000 / NEW
09. [NDS] Cid to Chocobo no Fushigi na Dungeon: Toki Wasure no Meikyuu + (Square Enix) 26,000 / NEW
10. [PSP] Monster Hunter Portable 2nd G (PSP the Best) (Capcom) 26,000 / NEW
London (6th November 2008) – Square Enix Ltd., the publisher of Square Enix® interactive entertainment products in Europe and other PAL territories, today announces the TAITO® game EXIT™ DS, will be released across Europe and PAL territories tomorrow, exclusively for the Nintendo DS™ handheld system.

As "Mr. ESC", a professional escapologist who can rescue people from just about any situation, EXIT players must negotiate numerous obstacles while rescuing victims from ever more dangerous situations. Players will undertake various actions, including running, jumping, climbing onto ledges and climbing down ropes on their way to becoming the ultimate escape artist!
London (6th November 2008) – Square Enix Ltd., the publisher of Square Enix® interactive entertainment products in Europe and other PAL territories, today announces the release date for FINAL FANTASY® FABLES: Chocobo's Dungeon®, featuring a loveable cast of Chocobo and his friends, will be available across Europe and PAL territories tomorrow, exclusively on the Nintendo Wii™.

Veteran character designer Toshiyuki Itahana delivers a uniquely compelling visual world in which a cast of beloved FINAL FANTASY characters lead players through an immersive storyline. With a carefully crafted narrative and a grand mystery to unravel, FINAL FANTASY FABLES: Chocobo's Dungeon will captivate gamers of all ages.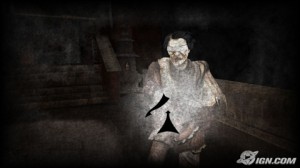 – Set in the 1980s
– "Take on the role of a a seasoned mountain climber whose stubborn brother has gone missing; he was lost spotted in the Himalayas." – On a mission to find him
– Developer attempting to push the game engine, wants to transcend other devs in terms of graphics
– "The world in which the main character explores is large, multi-tiered and can to be seen in whole from certain vantage points"
– Game doesn't have a dynamic day / night system
– You'll find hikers and "the dead from entirely different eras, like centuries-gone Tibetan monks, for example"
– C button on nunchuck to run, z button to flip 180 degrees
– D-Pad used to go into a first-person view
– A button to confirm commands, open doors, etc.
– Some motion controls in the game as well
– "There is a battle system, but it has nothing to do with guns. Rather, as you explore, ghosts appear out of a black, swirling wind that hovers toward you. This is a representation of the spirit world or Bardo and you can go there simply by holding the B-Trigger. Inside, you will see a clearer view of the entities, which emit symbols from their centers. You must first point to these symbols — they're actually written prayers or rituals — with the Wii remote to get a lock-on and then make the signs shown on-screen with your controller. If you're successful, the souls will be freed, so you're not so much killing them as helping them find the true afterlife."
– Reconfirmed that developers are looking at MotionPlus for the game
"We're looking at a couple of WiiWare titles at the moment. I can't say much about them at this moment, but one is a very funny brain training (yes, another one!) that tests your hand-eye coordination, memory and maths. It causes quite a few laughs in the office." – Rising Star Games Marketing Assistant Yen Hau
Mr. Hau must be referring to The Legend of Dr. Kawashima, right? Or perhaps Star Dr. Kawashima. I guess we'll have to wait and see!
There has been a huge shift in consumer attitude towards the entertainment market says Verdict Research in its latest reports – UK Music & Video 2008and UK Video Games & Consoles Retailing 2008. In the 12 months to the end of 2008 Verdict predicts that the buoyant video games market will have grown by a massive GBP1.37bn – at a time when the combined music & video sectors have stagnated, with growth of just GBP0.03bn between them. This will see the video game retail market overtake music & video, to become the largest entertainment sector in the UK.

Despite the digital revolution, times are torrid for music & video retailers
Though the music and video sector has enjoyed a boost from the rapidly growing digital download market, general trading conditions remain challenging. Music is suffering from piracy, a continual onslaught of price deflation, intensifying competition and the ongoing decline of physical format CD's. While the DVD market has shown robust volume growth, value growth is impaired by falling prices and heavy discounting. With the high street consolidating and online becoming increasingly fragmented, competition is intensifying at a time when overall growth in the market is grinding to a halt, at just 0.8% over the last 5 years.
– play as a 17-year-old
– story kicks off with a demon coming out of your COMP, a portable gaming system
– the government closes off the center of Tokyo to deal with the issue
– characters: Atsuro Kihara, Yuzu Tanikawa and more
– isometric view
– use your COMP to have demons fight for you
– Shinjiro Takada: director