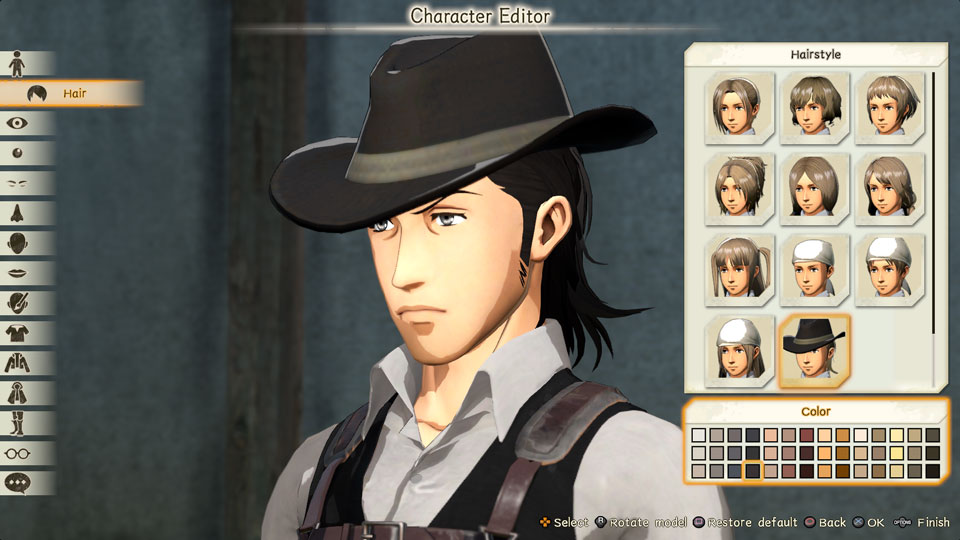 Season 3 of the Attack on Titan anime started airing yesterday; Koei Tecmo took the opportunity to announce that a new free software update will be released for Attack on Titan 2 on August 9th. The update will add a variety of new features: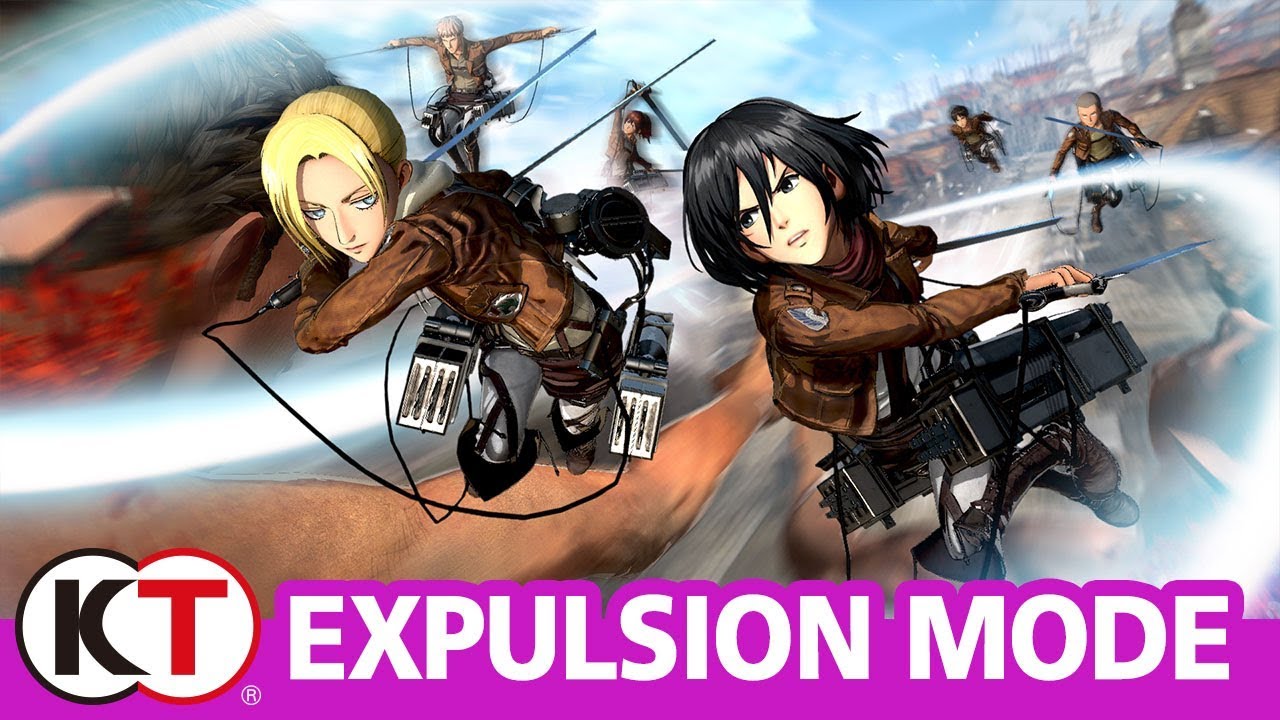 Attack on Titan 2 added a brand new Expulsion Mode this week. The Battle Royal style competitive mode supports a maximum of six players. For a look at the new feature, check out the gameplay video below.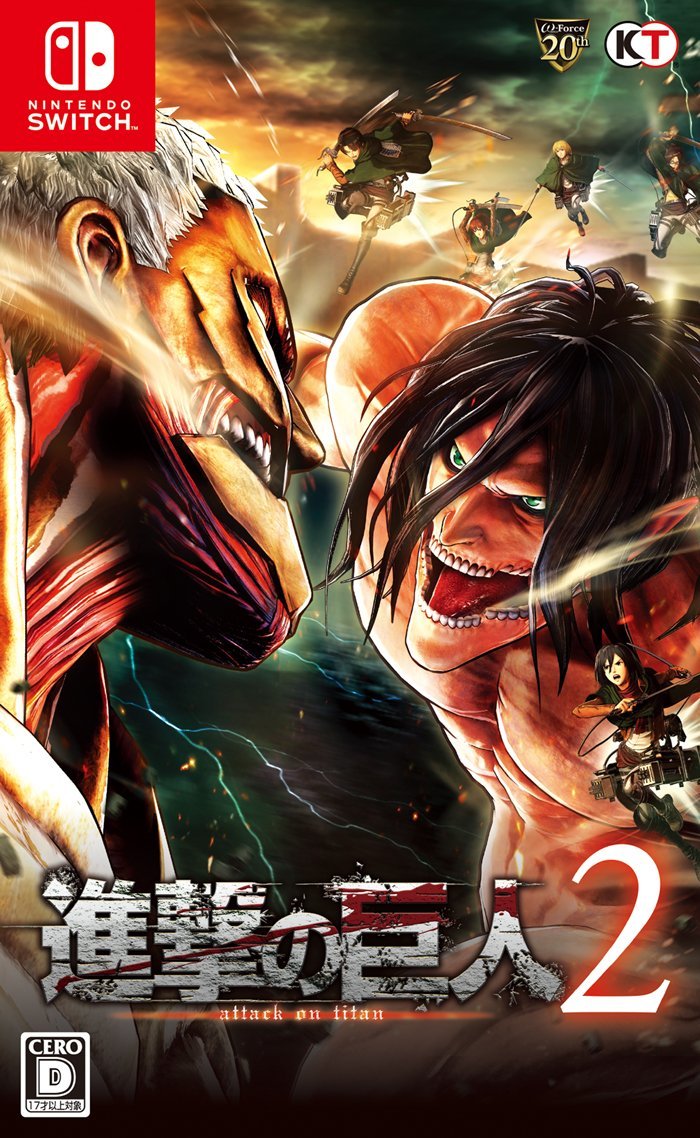 Attack on Titan 2 has received its first big sale. Right now, the retailer has it for $39.06, which is $21 in savings. Place an order here if interested.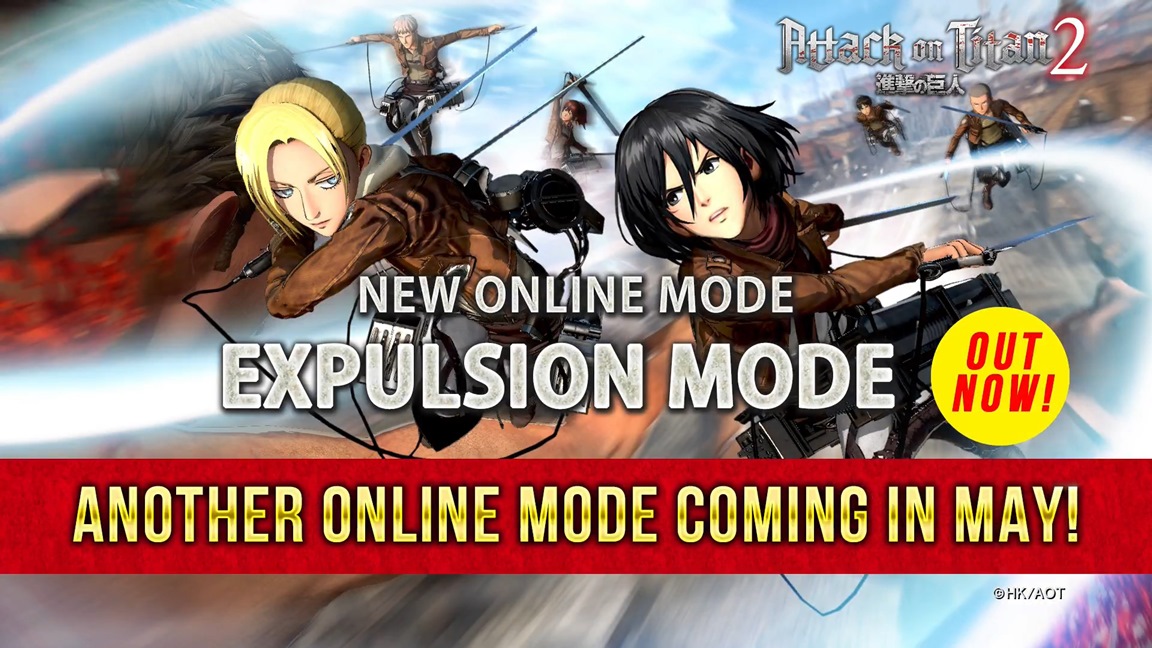 A brand new mode has been added to Attack on Titan 2. Koei Tecmo and Omega Force are introducing Expulsion Mode, which boils down to free-for-all.
Here's an overview: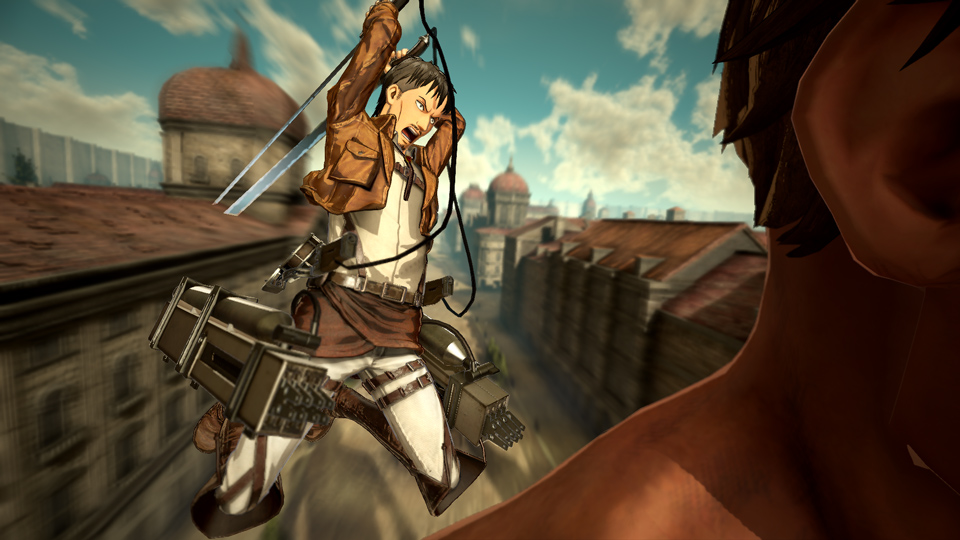 Koei Tecmo has come out with a new 30-second commercial for Attack on Titan 2, which is available now on Switch. View it below.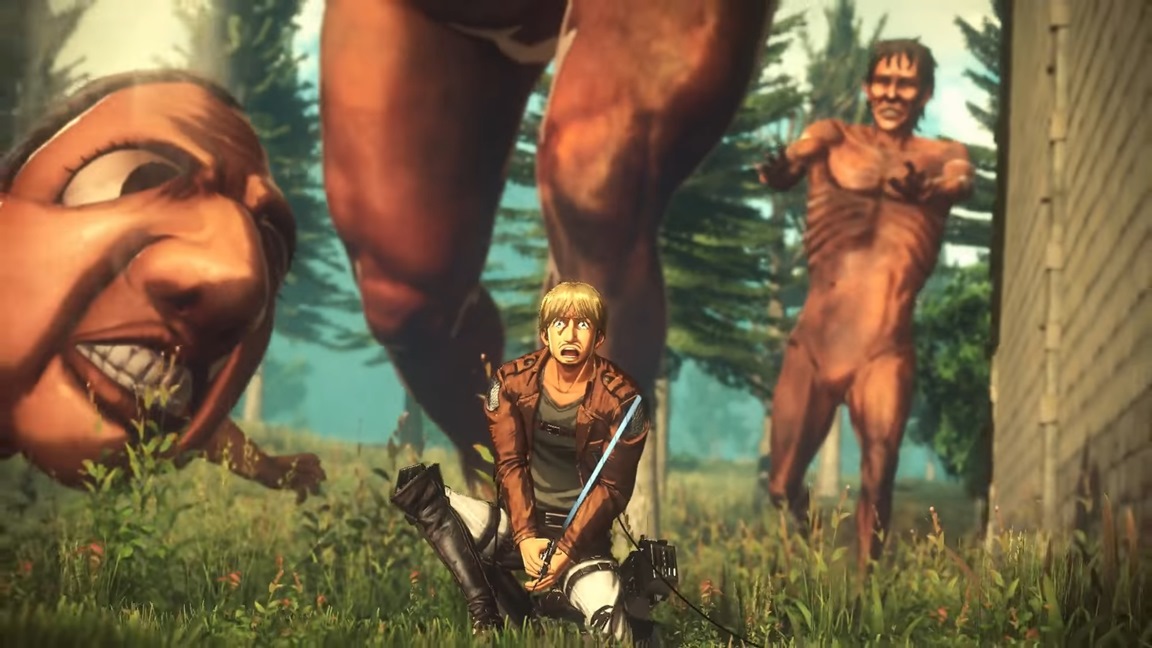 Earlier today, Attack on Titan 2 was updated with its brand new online Predator Mode in which you play as a Titan and compete with others online. Take a look at some footage below.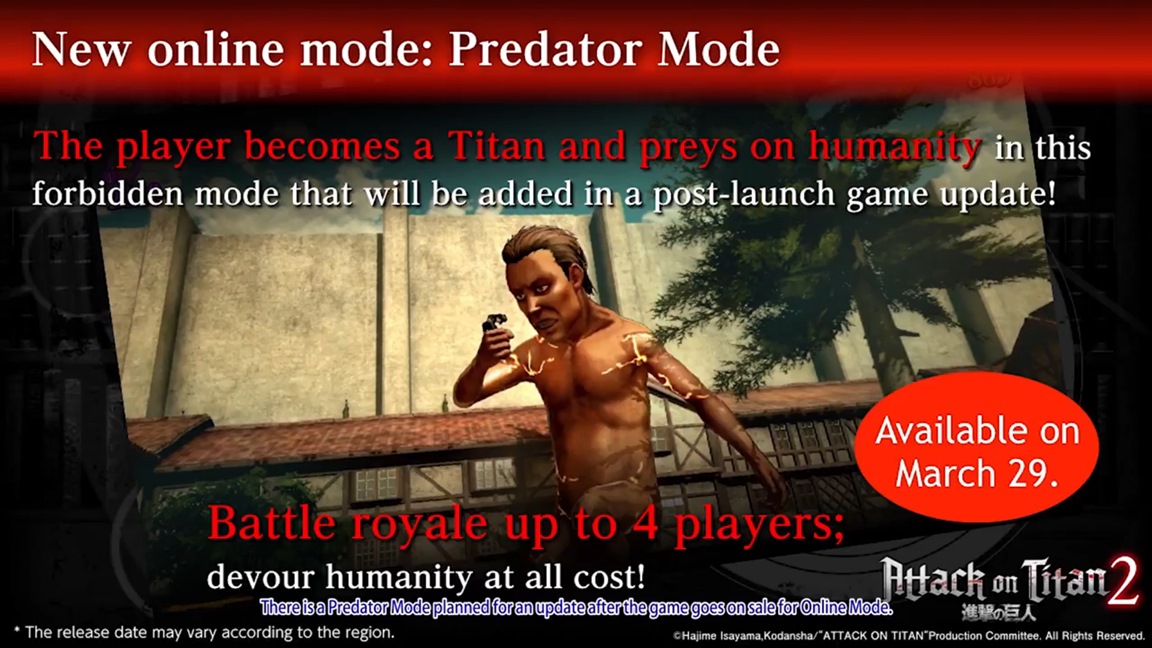 Attack on Titan 2 added in a new Predator Mode today. The online multiplayer mode lets players take control of Titans with up three additional people. For a look at the new feature, view the video below.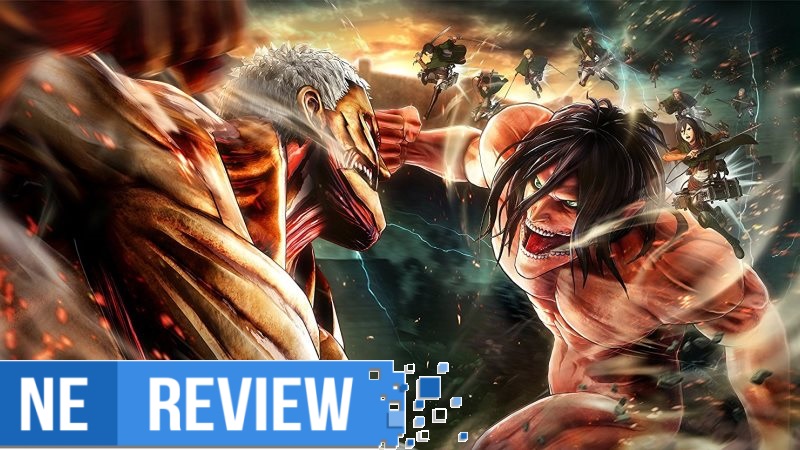 System: Switch
Release date: March 20, 2018
Developer: Omega Force
Publisher: Koei Tecmo
---
If you watch anime or have even the slightest knowledge of it, chances are you've heard of Attack on Titan. In the last few years alone, the franchise has grown to be a globally known property that's quickly making its way up the ranks to the likes of Tokyo Ghoul, JoJo's Bizarre Adventure, and One Punch Man in terms of surge of popularity, and it shows no signs of slowing down. For its new game, Attack on Titan 2 sees developer Omega Force return for a sequel to the 2016 original, and while that title undoubtedly had issues with its repetitiveness and uninspired progression, this new title feels very much like an overhaul where they've learned from mistakes, what worked and didn't work, and with an attempt to make this a lot more personal and captivating by experiencing the events through the eyes of your created character, rather than simply playing what you've watched and read. There are still improvements to be made before we get that perfect Attack on Titan experience, but this is undoubtedly a step in the right direction.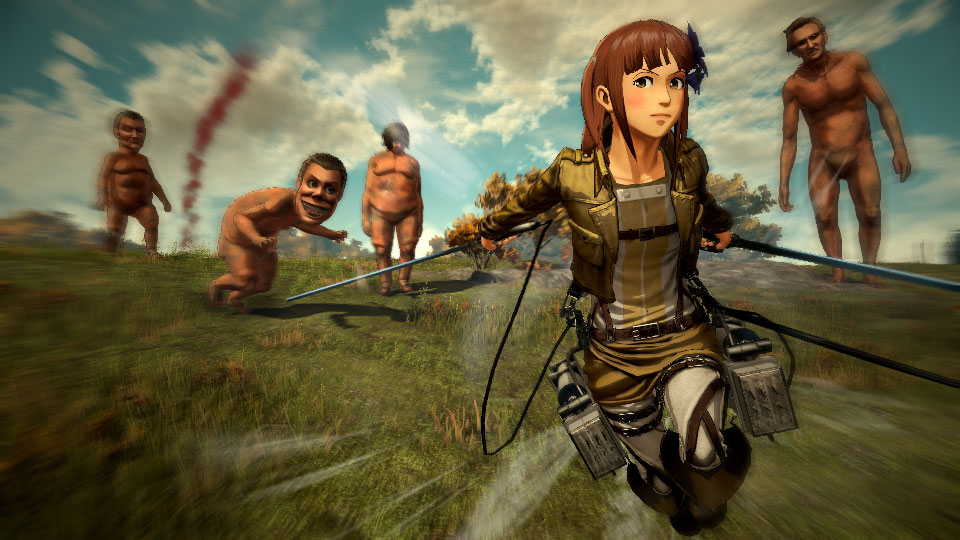 Koei Tecmo published a new accolades trailer for Attack on Titan 2 today, highlighting the game's reception. You can view it below.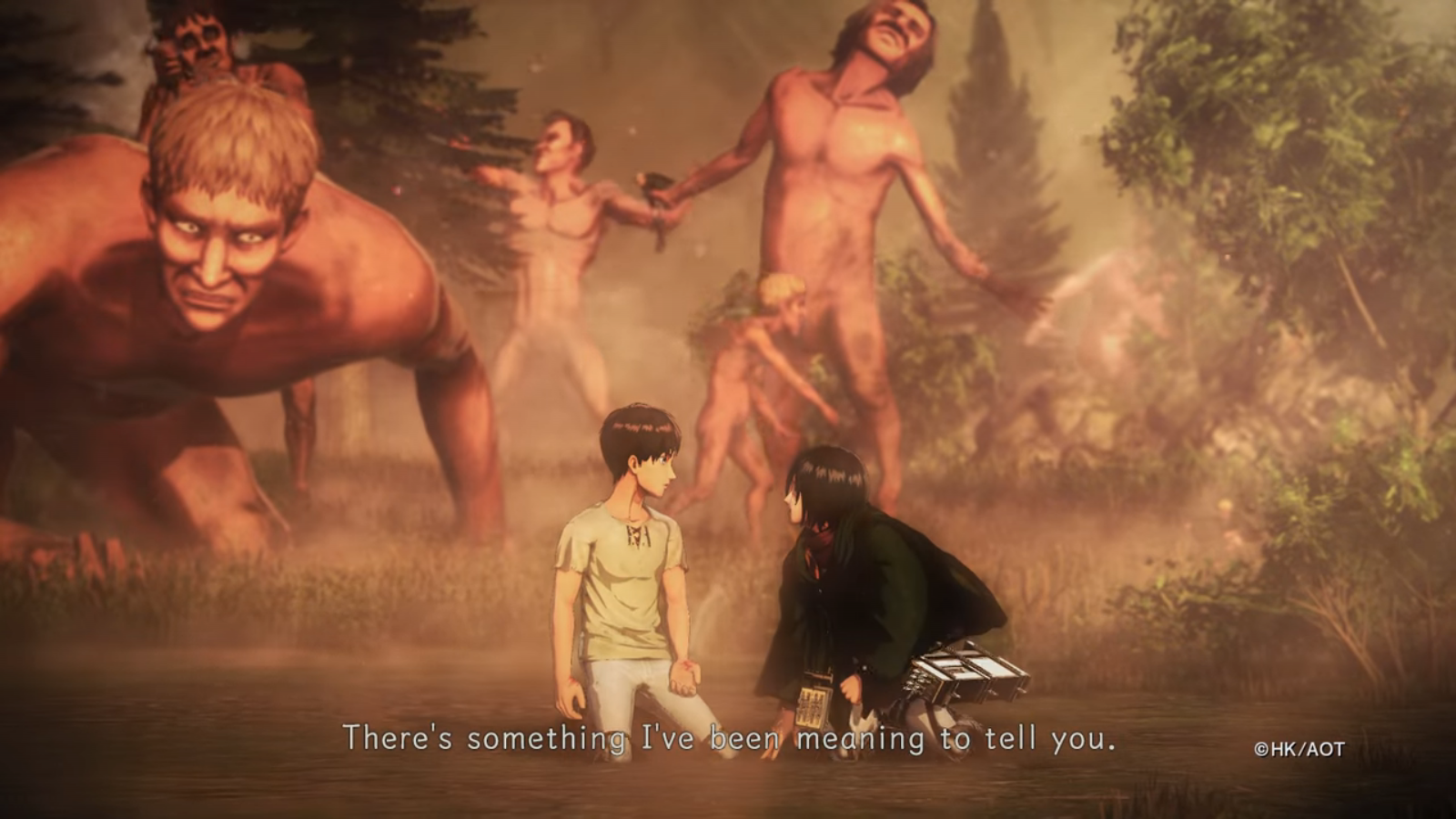 Attack on Titan 2 on Switch is available today. To celebrate the occasion, Koei Tecmo has put together a launch trailer – watch it below: