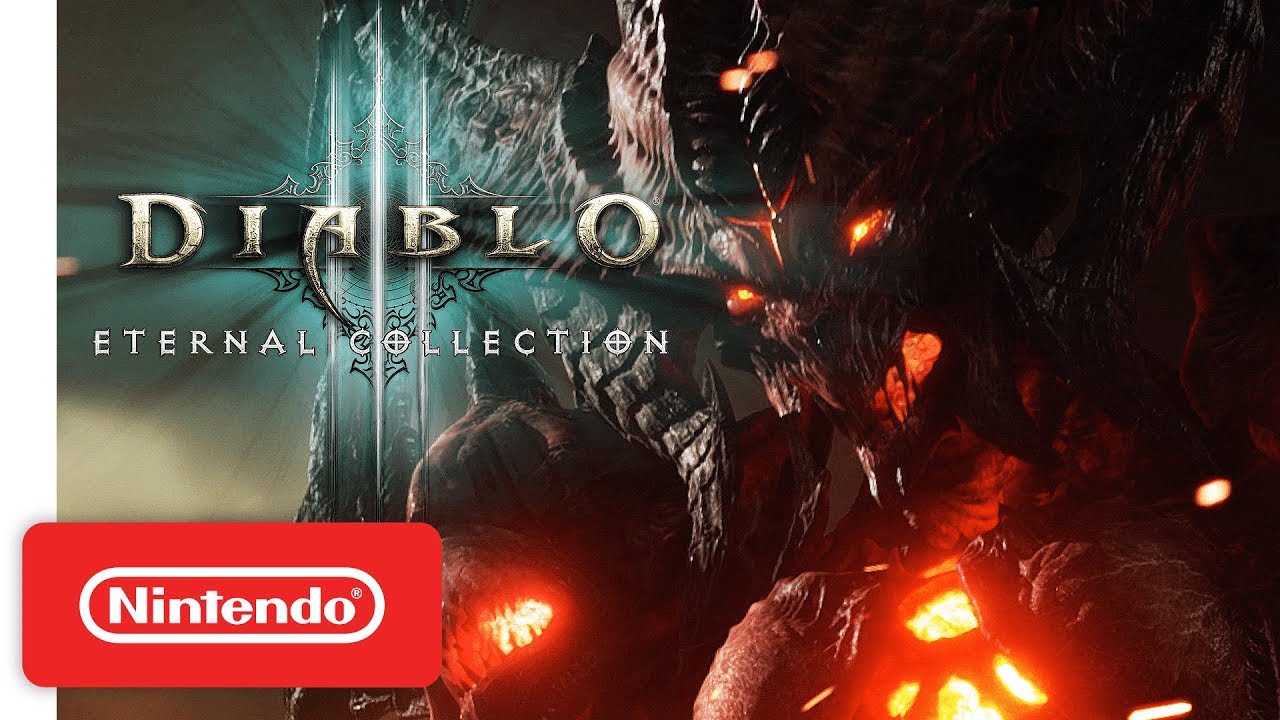 Having Diablo III on Switch was something that Blizzard and Nintendo were both mutually interested in. The team at Blizzard wanted to make it happen after playing the system so much, and the Big N was apparently "pumped" to see it happen.
Blizzard associate producer Matthew Cederquist told Game Informer: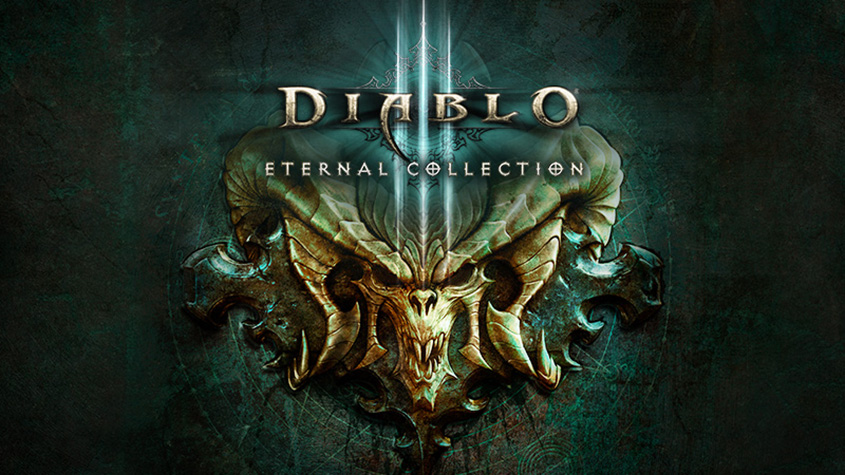 At Gamescom 2018, Nintendo recorded a gameplay video that shows off Diablo III Eternal Collection on Switch. Take a look at the footage below.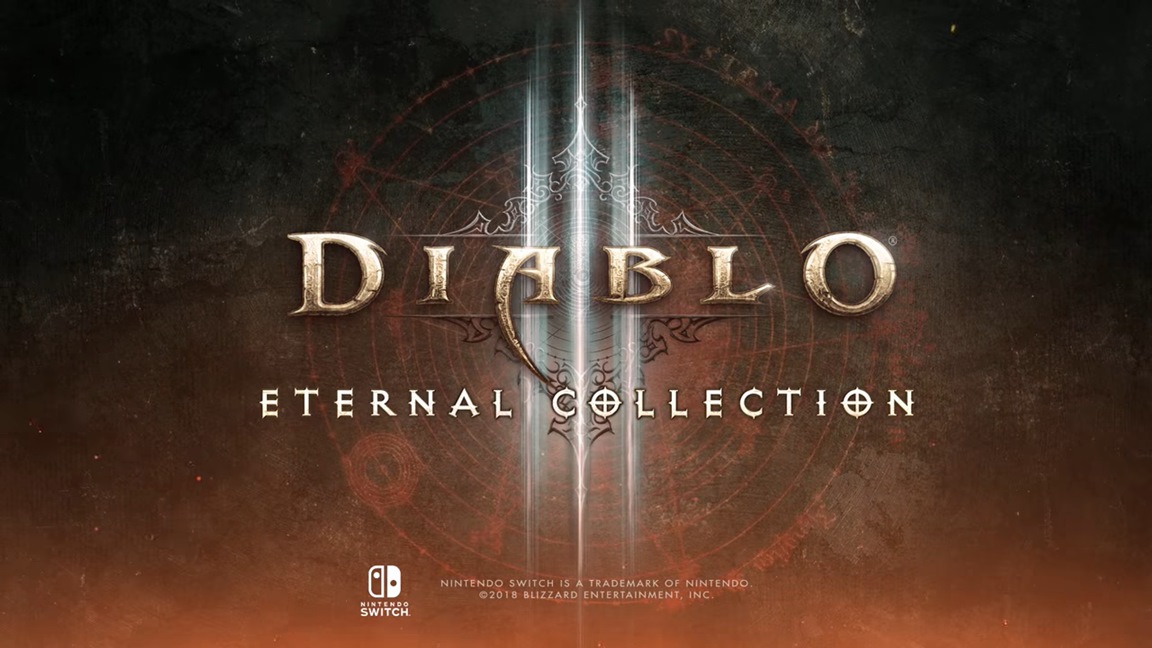 Around the end of last year, we started to see Switch games that required an extra download for their physical version. That means even if you bought the title on a cartridge, you still needed to grab extra data in order to play or have the full experience.
With Diablo III – Eternal Collection on Switch, this is something you won't have to worry about. Blizzard has confirmed that all of the data and content will be included on the cartridge – no extra data required. This was somewhat expected after we saw the game's boxart, which didn't include any sort of notice about an additional download. Still, the confirmation is good to have.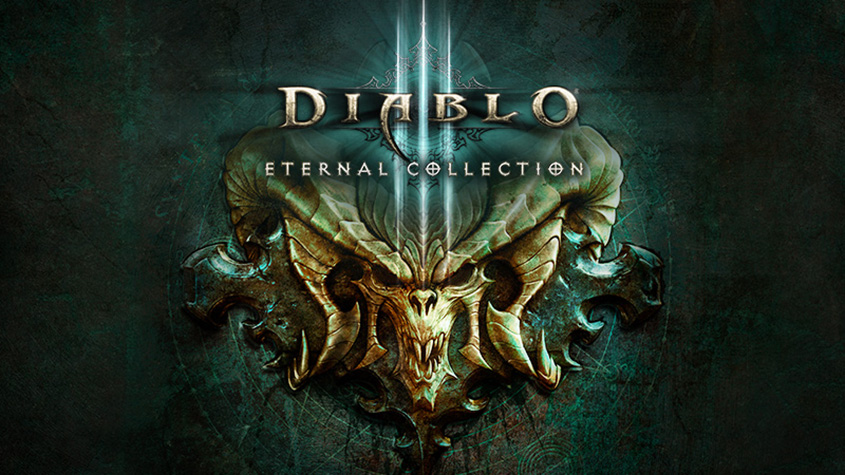 Diablo III Eternal Collection supports a wide variety of controller options. A group of people can play with three Switch Pro Controllers and a single Joy-Con. It also supports a configuration such as two Joy-Con on a single Switch in tabletop mode. Basically, pretty much every natural possibility you can think of works here.
When playing with a single Joy-Con, you're able to roll by flicking the controller in a quick motion, which Game Informer says is "surprisingly reactive and accurate". This movement is normally handled by the right analog stick.
As an extra tidbit, Diablo III will feature voice chat support with the Nintendo Switch Online app.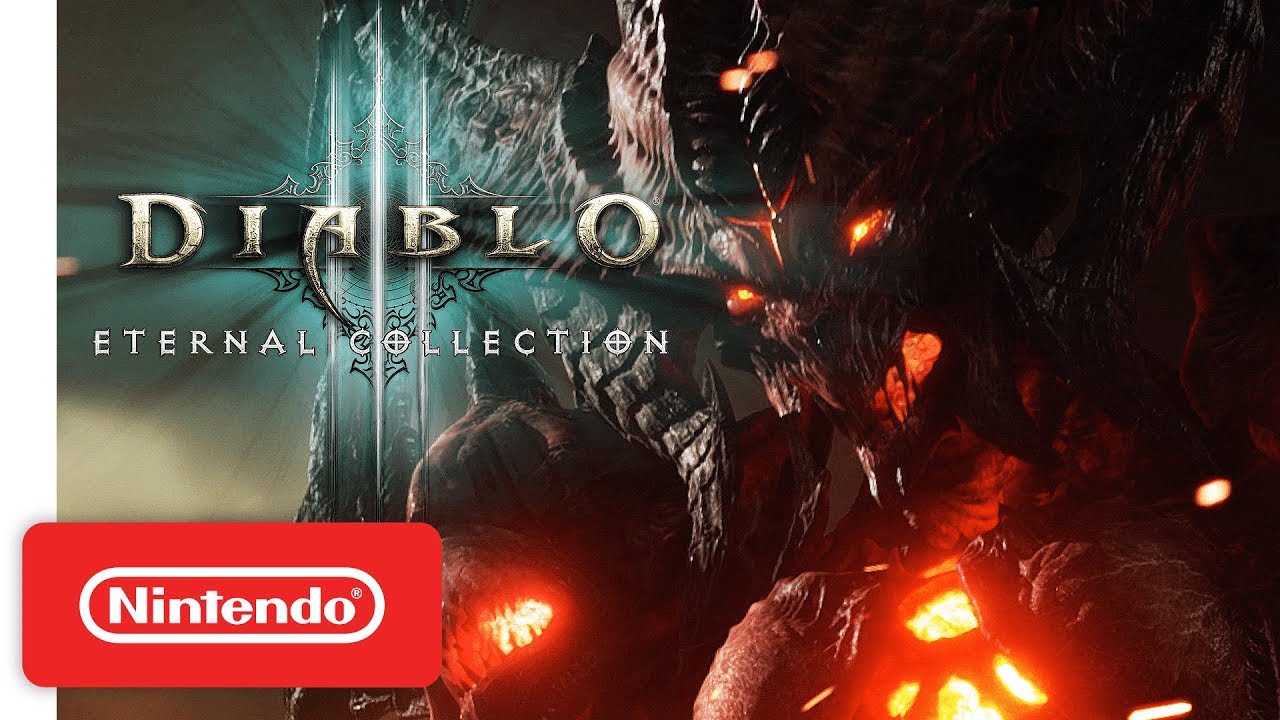 Blizzard will finally return to Nintendo consoles when Diablo III Eternal Collection makes its debut later this year. But how did the project start in any case? GameSpot posed that question to senior producer Pete Stilwell, and learned about why there was interest in bringing Diablo III to Switch.
Stilwell told the site: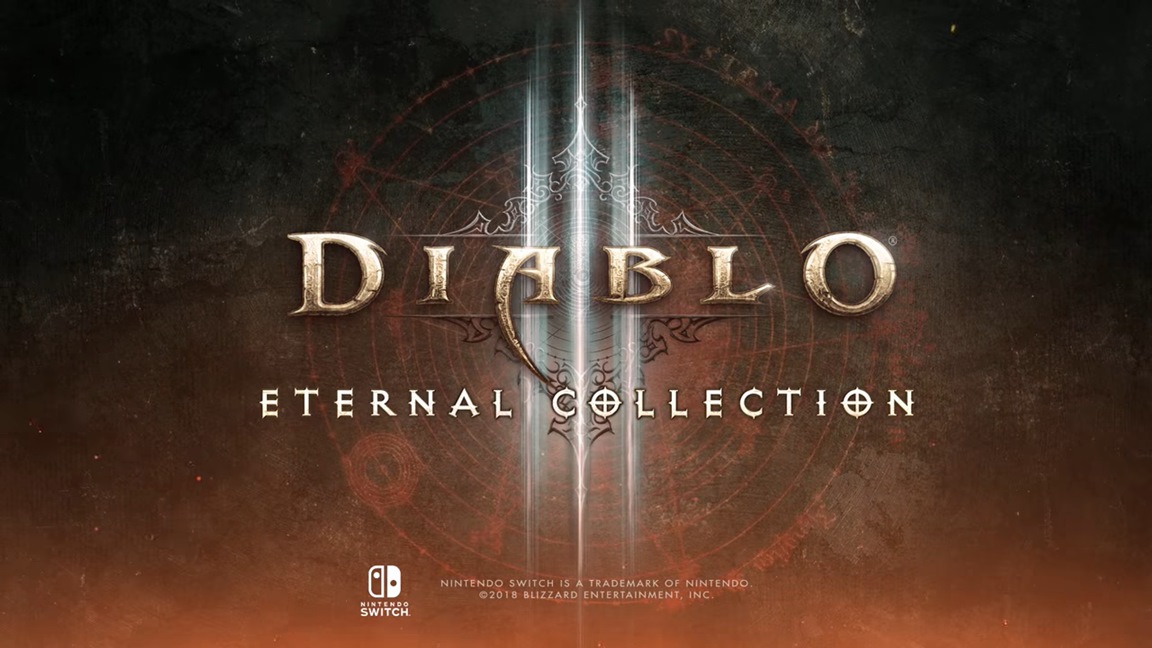 Diablo III is playable on Switch at Gamescom this week, and we already have some footage of the playable demo. If you're curious as to how the game looks in portable mode, check out the video below.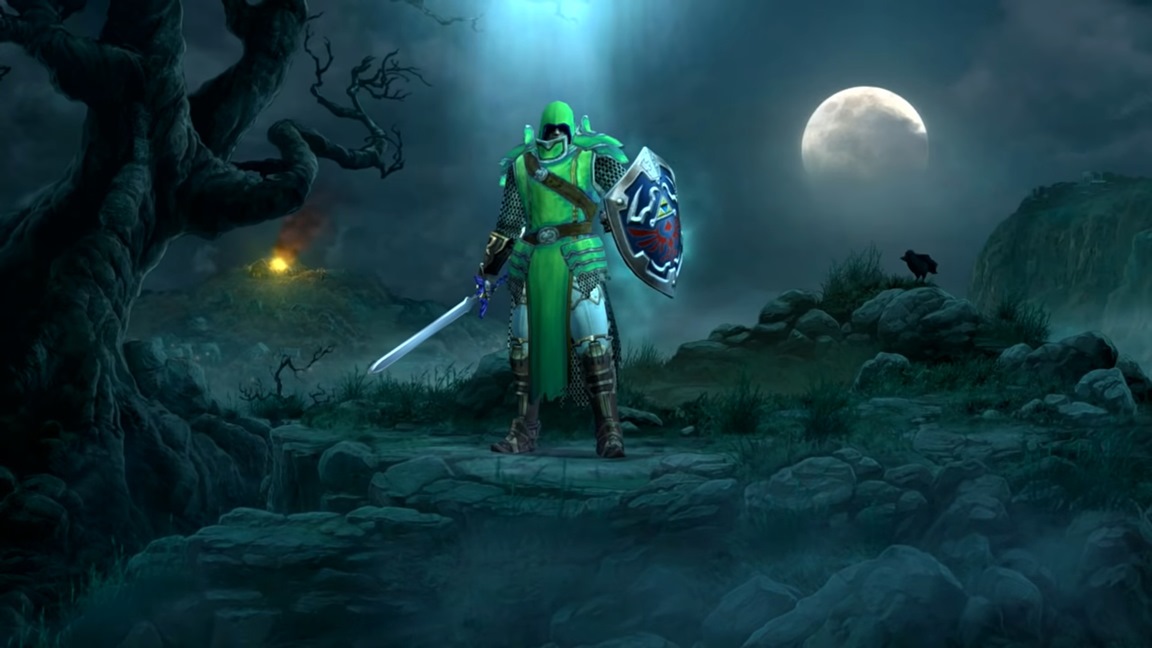 Update: Unfortunately, Link will not in the final game – and that's likely why Engadget has now pulled its video. Link was leftover from testing and has been scrapped from the final release.
---
Original: One of the features of Diablo III Eternal Collection on Switch is some Zelda-inspired content. Blizzard announced a few bonus items, including a Ganondorf armor set.
It's only natural that Link will also be in the game. We don't have the full details on this just yet, but Engadget shows off the character's look in the game below.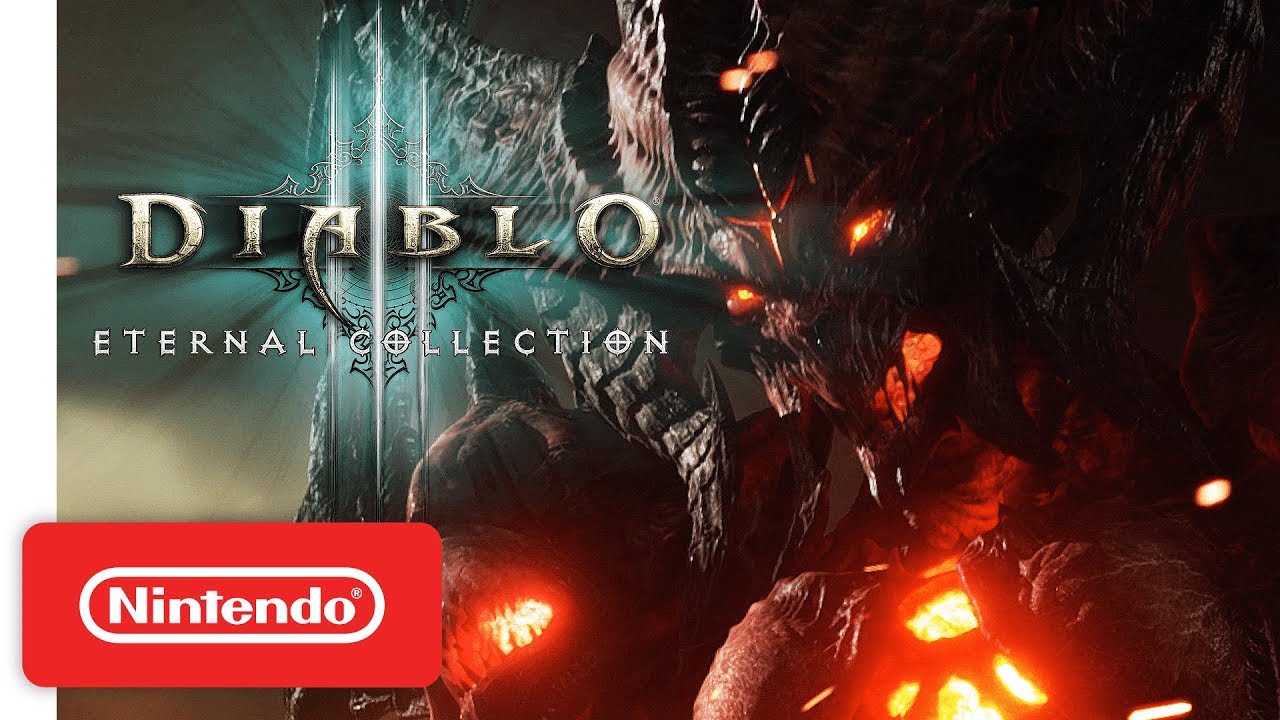 A number of outlets have started posting some of the first footage from Diablo III Eternal Collection on Switch. Check out the gameplay below.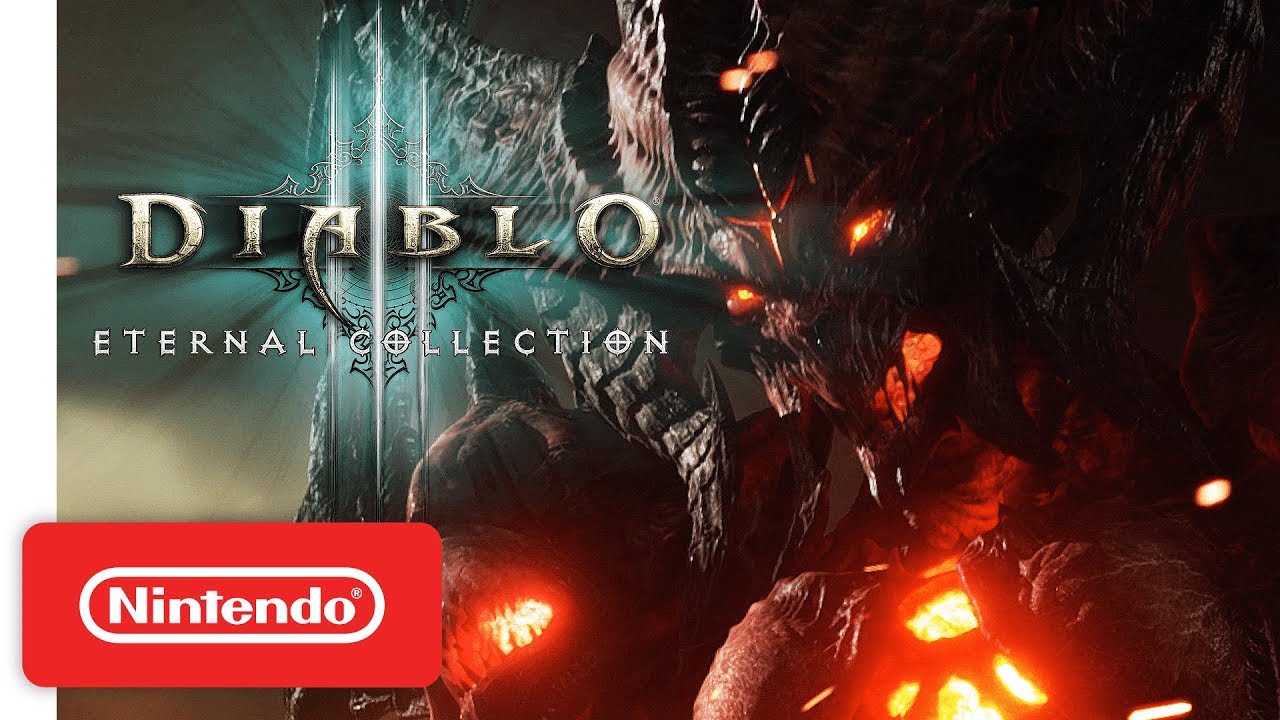 Before the year is over, you'll be able to play Diablo III on Switch. Kotaku spoke with senior producer Pete Stilwell about the port in a bit more detail earlier in the week.
Stilwell noted that bringing Diablo III to Switch went relatively smoothly, with "conversion on the graphics side" offering the greatest challenges. Nintendo did provide assistance with trouble-shooting.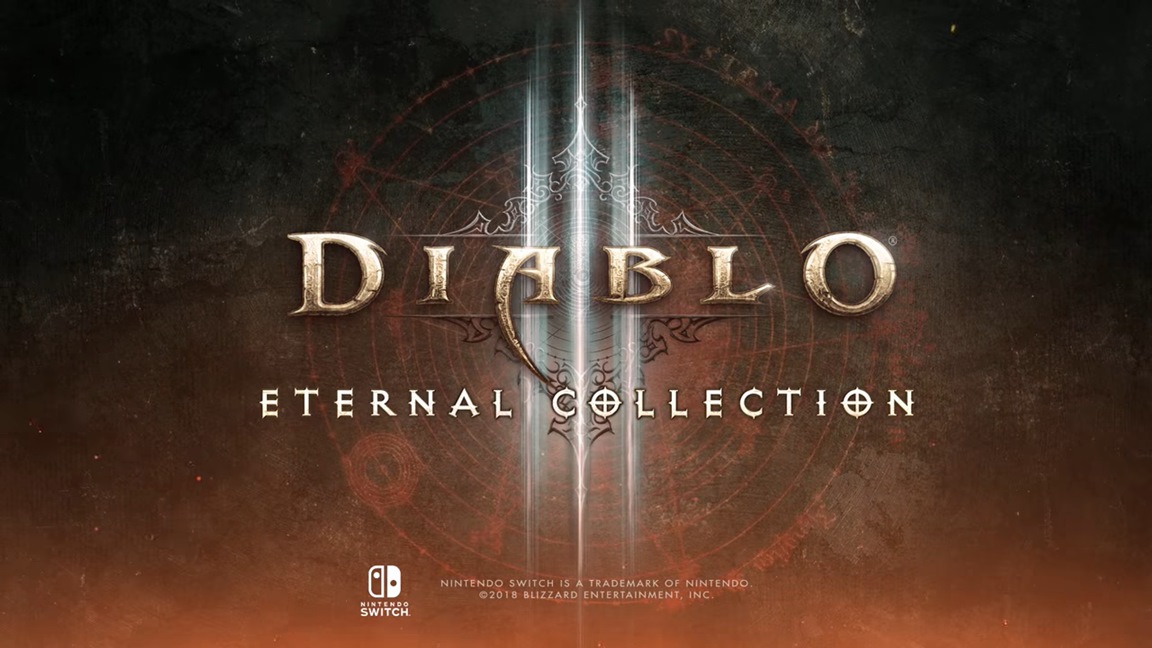 Eurogamer has some additional information about Diablo III Eternal Collection, which was officially announced today. The latest details cover frame rate, resolution, and more.
Here's the full roundup: