Bravely Default contains a secret movie for Bravely Second, which can be viewed after the end credits. New character Magnolia – the star of Bravely Second – is highlighted in the video.
Square Enix has released the first Bravely Second screenshots, which you can find above. The game's new teaser site is located here.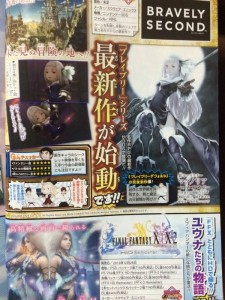 The latest issue of Jump has revealed Bravely Second, a true follow-up to Bravely Default set in the same world. New character "Magnolia" is introduced in the magazine. That's all we have for now, sadly!