Capcom intends to share news about the new DLC case for Phoenix Wright: Ace Attorney – Dual Destinies "very soon". That's according to a tweet published on the official Ace Attorney account yesterday.
The message reads:
Looks like the final case was a lot of people's favorite! We'll have more news on the new DLC case very soon..

— Ace Attorney (@aceattorneygame) November 11, 2013
It just so happens that a Nintendo Direct presentation is being streamed tomorrow. Might we hear something about the DLC then?
An incredibly bizarre situation surrounded the launch of Okami many years ago. You may remember that the game's boxart was plastered with a blemish in the form of an IGN logo. It wasn't overly noticeable, but it was still a huge oversight on Capcom's part.
Ready at Dawn handled the development of Okami Wii. As part of a feature looking back on the history of the studio, Game Informer asked CEO Ru Weerasuriya to comment on how the whole thing happened. Weerasuriya didn't have a whole lot of answers, but did offer up a few words about the surprising incident.
Weerasuriya told the site:
DuckTales Remastered is just a few days away from hitting store shelves as a physical product. At Target, the Wii U version will come with an exclusive Scrooge McDuck Disney pin.
Here's what it looks like: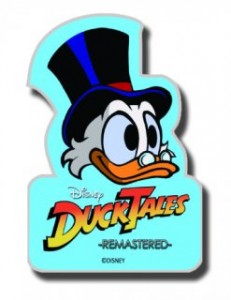 Capcom has six different subsidiary offices scattered across North America and Europe. Soon, each will see a change in focus from distribution to marketing and operations. Analyst David Gibson relayed the news from Capcom on Twitter earlier today, writing:
Capcom planning to turn overseas operations from distribution to marketing and operations, especially EU and USA

— David Gibson (@gibbogame) November 1, 2013