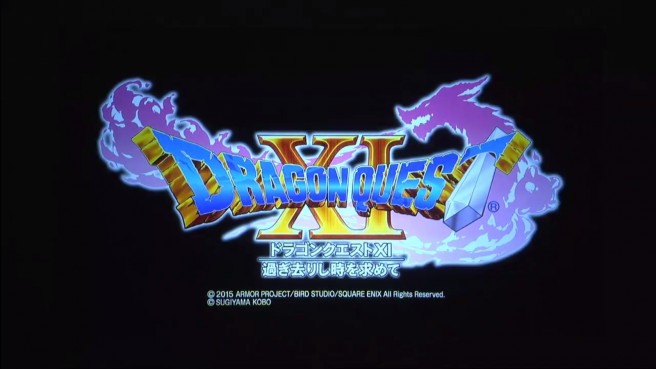 Square Enix announced today that Dragon Quest XI is in development, and it's coming to 3DS in addition to the PlayStation 4.
Producer Yosuke Saito said during a presentation held in Japan that the game will be a "standalone single-player game". The 3DS version of Dragon Quest XI features the same story as the PlayStation 4 release.
Toy Logic, who assisted with the development of Super Smash Bros. for 3DS and Kid Icarus: Uprising, is handling Dragon Quest XI for 3DS. Takeshi Uchikawa is directing. Akira Toriyama is handling character designs, and Koichi Sugiyama is working on the game's soundtrack.
The 3DS version of Dragon Quest XI naturally looks quite a bit different to its PS4 counterpart. The top screen featured 3D images while the touch screen has sprites. Battles take place in both 2D and 3D.
Take a look at the first gameplay of Dragon Quest XI on 3DS below.
Square Enix is targeting Dragon Quest XI for release within the franchise's 30th anniversary, which is in May of next year.
Dragon Quest XI is officially in development, Square Enix has confirmed. Series creator Yuji Horii shared the news during the FM West Tokyo Radio program Mangaku N-Channel SP. This is the first time Horii officially acknowledged development of the Dragon Quest XI name itself.
Here's what we know:
– The program featured a look back at the Dragon Quest series
– Horii recalled his personal experiences and stories
– Horii spoke about Dragon Quest's future
– Horii mentioned Dragon Quest XI is advancing towards the series' 30th anniversary, which is in 2016
– He also said he wants to play it on a big screen
– No specific platform confirmed