Atlus has been quiet on localization for Etrian Odyssey V, but the game is indeed coming west. A test site spotted on the company's website reveals a Fall 2017 release in North America with the subtitle "Beyond the Myth". We also expect Deep Silver to handle publishing in Europe.
Atlus should be following up with an official announcement soon. When we have more news from the publisher, we'll be sure to let you know.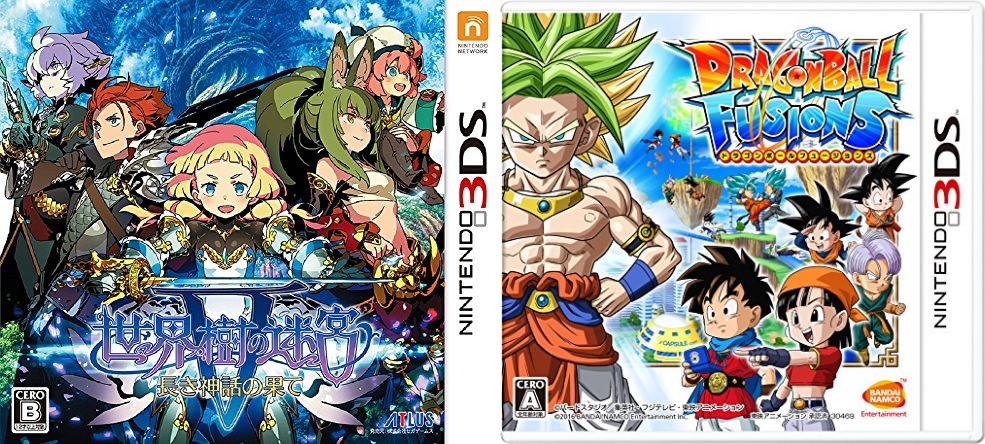 Etrian Odyssey V was the best-selling title during the week of August 1 in Japan. During its first four days on the market, the game sold 92,500 units.
Media Create now notes that Etrian Odyssey V sold through 75.84 percent of its initial shipment. The series' previous entry, Etrian Odyssey IV, sold 96,000 copies with a sell-through rate of 75.68 percent in its first week. Given these numbers, Media Create says the new title is off to a good start.
Dragon Ball: Fusions is another 3DS game that debuted in Japan last week. It did pretty well, having moved around 75,000 units. When compared with other Dragon Ball releases on 3DS – Dragon Ball Heroes: Ultimate Mission 2 (73,000 first week; lifetime 277,000) and Dragon Ball Z: Extreme Butoden (72,000 first week; 174,000 lifetime), Fusions managed to outperform both despite being different genres.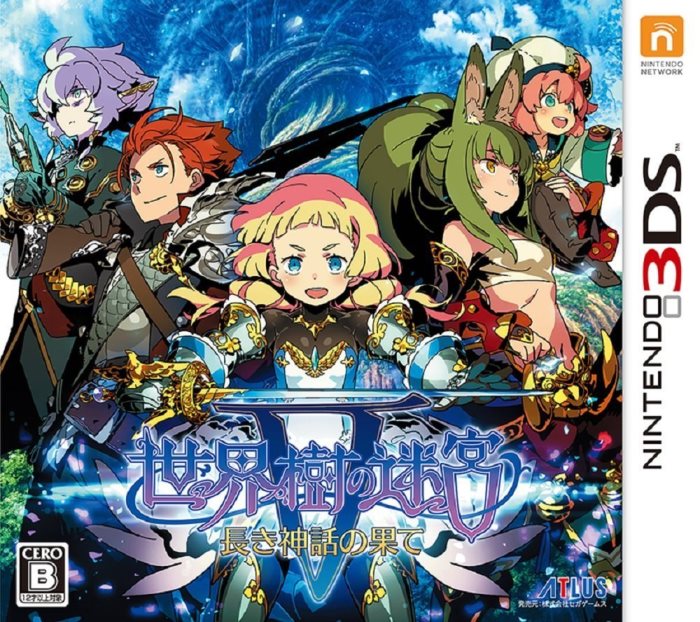 One of the big new releases in Japan this week was Etrian Odyssey V. On Thursday, Atlus finally brought out the 3DS title.
Etrian Odyssey V's launch was accompanied by a review in Famitsu. From four editors, it earned scores of "8", "9", "9", and "9". Adding it all up, that's 35 out of 40.
We have a complete translation of Famitsu's Etrian Odyssey V review. Head past the break to read it in full.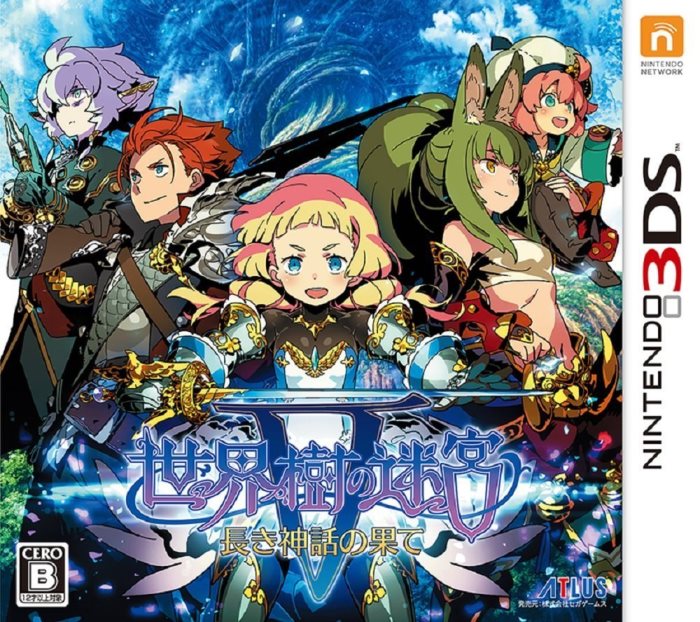 Japanese outlet 4Gamer has posted 15 minutes of footage from the final version of Etrian Odyssey V, which drops in Japan later this week. View the video below.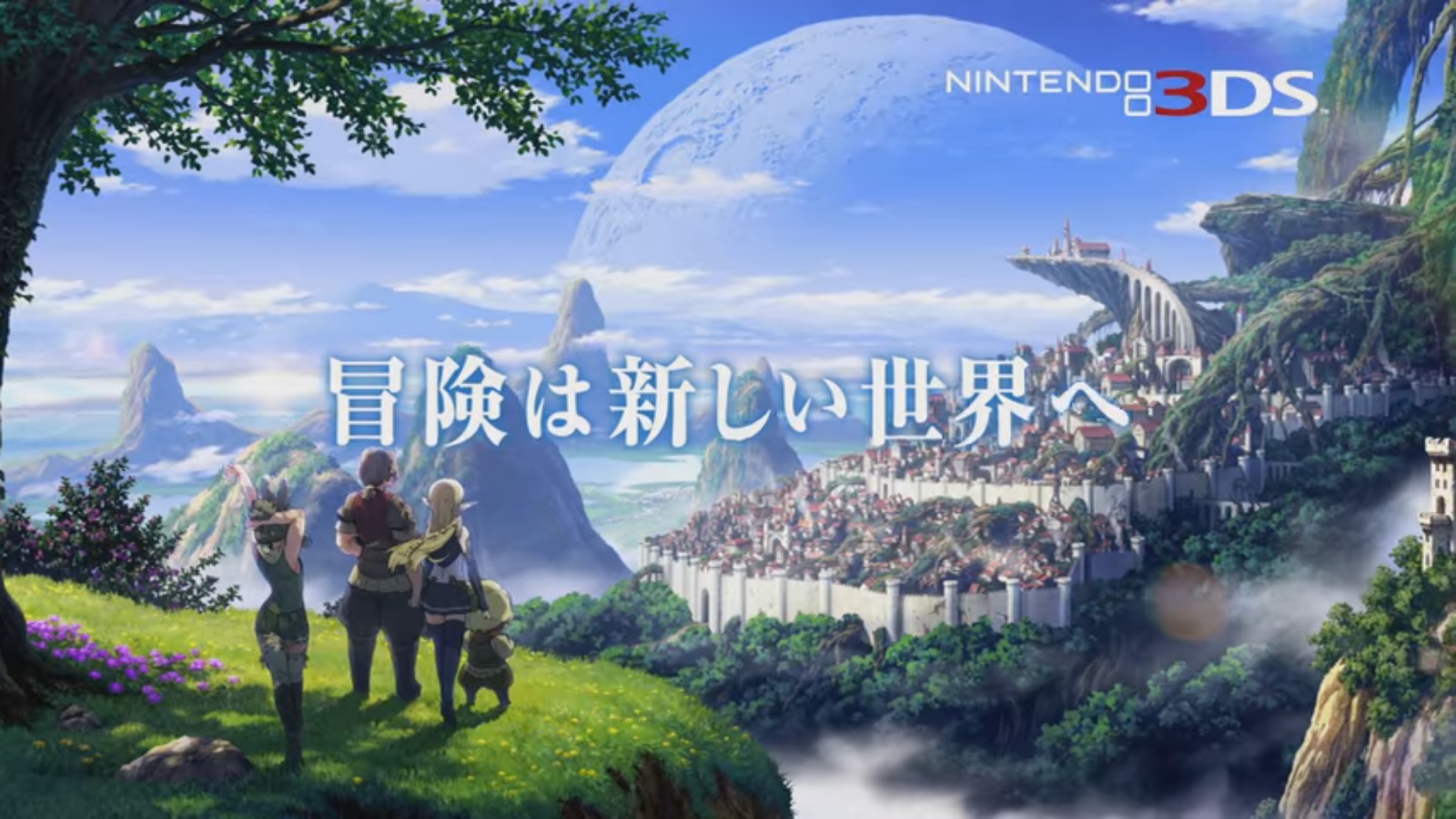 Recently, Atlus released a demo for Etrian Odyssey V on the Japanese 3DS eShop. Watch over two hours of footage from the download below.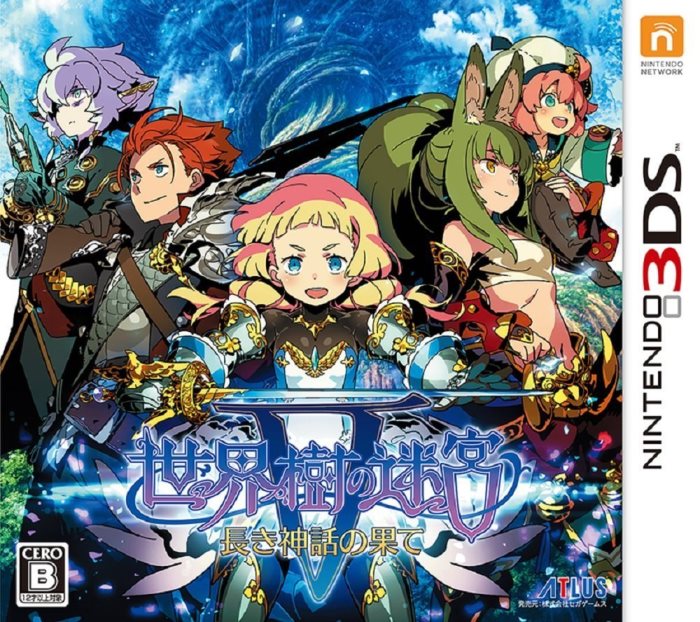 Footage of Etrian Odyssey V was shown during the fourth episode of Atlus' Etrian Radio series. Check out the recording below.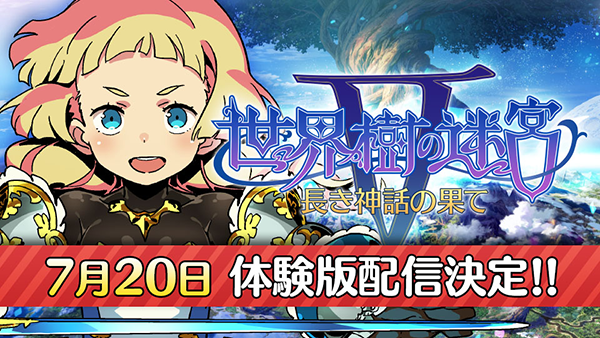 As previously announced, a demo for Etrian Odyssey V has been released today in Japan, in anticipation of the game's August 4 release. The demo can be played up to 30 times and is the opening segment of the game. The section features no differences from the full retail version, and players will be able to save all their data and carry it over the full game.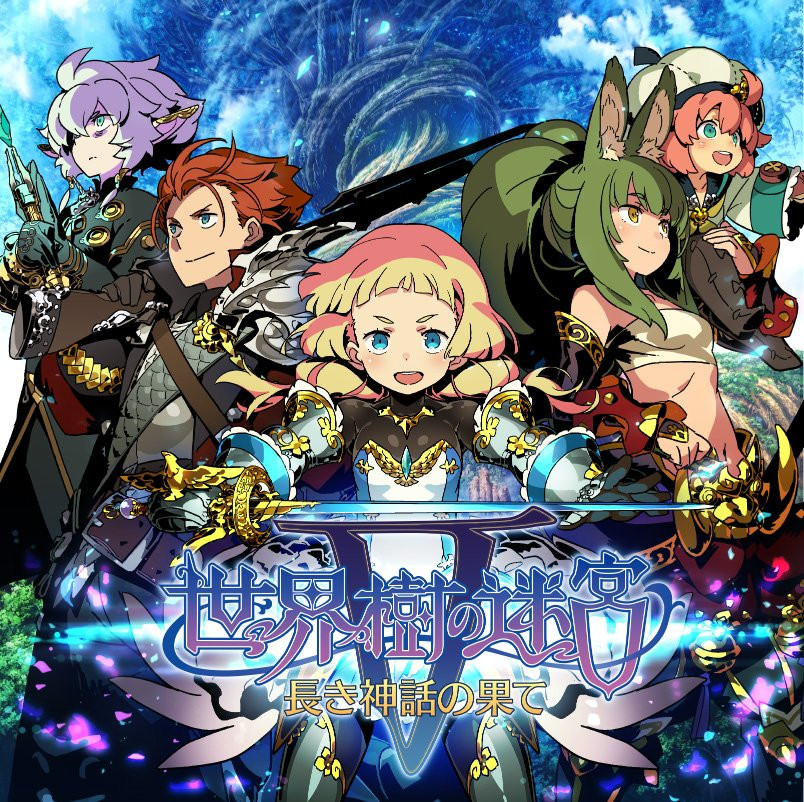 The next entry in the Etrian Odyssey series will be released in Japan next month, on August 4th – ahead of its release, Atlus already revealed some of their DLC plans for Etrian Odyssey V via the latest issue of Famitsu (thanks to Gematsu for the translation). Here's what you'll be able to buy starting August 4th (each individual piece of DLC costs 300 yen):
New Adventurer 1 – makes your character look like a boy wearing a school uniform
New Adventurer 2 – makes your character look like a girl wearing a sailor-style school uniform
New Adventurer 3 – makes your character look like a girl wearing a sweater
New Adventurer 4 – makes your character look like a Paladin from Etrian Odyssey I
New Adventurer 5 – makes your character look like a Medic from Etrian Odyssey I
Adventurer Training Plan – gives you access to a quest that makes it easier to level your characters
Adventurer Good Luck Plan – gives you access to a quest that gives you lots of gold as a reward
Two more pieces of DLC are also currently planned, but are not yet dated: "New Adventurer 6" (currently unknown how this will change your character's appearance) and FM Synthesis (800 yen), which allows you to switch to FM Synthesis for the game's background music and back at any time.
Etrian Odyssey V (along with its DLC, obviously) has not yet been announced for a Western release, though given that every previous title in the series has made it out of Japan, that announcement should only be a matter of time.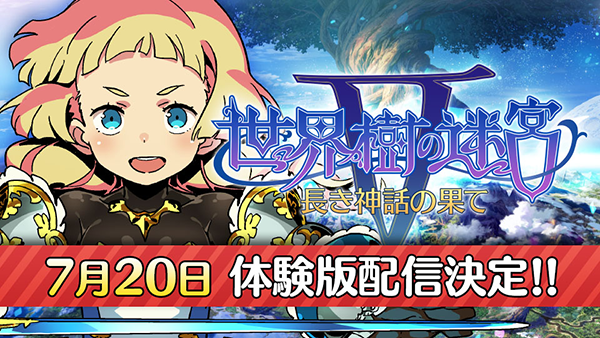 Japanese 3DS owners will be able to try out Etrian Odyssey V before it arrives in August. A demo has been confirmed for July 20.
Details on the demo itself have not been made known just yet. However, we do know that data can be transferred to the full game. That includes characters, levels, skills, and items.
Etrian Odyssey V can also be pre-loaded from the eShop starting on July 20.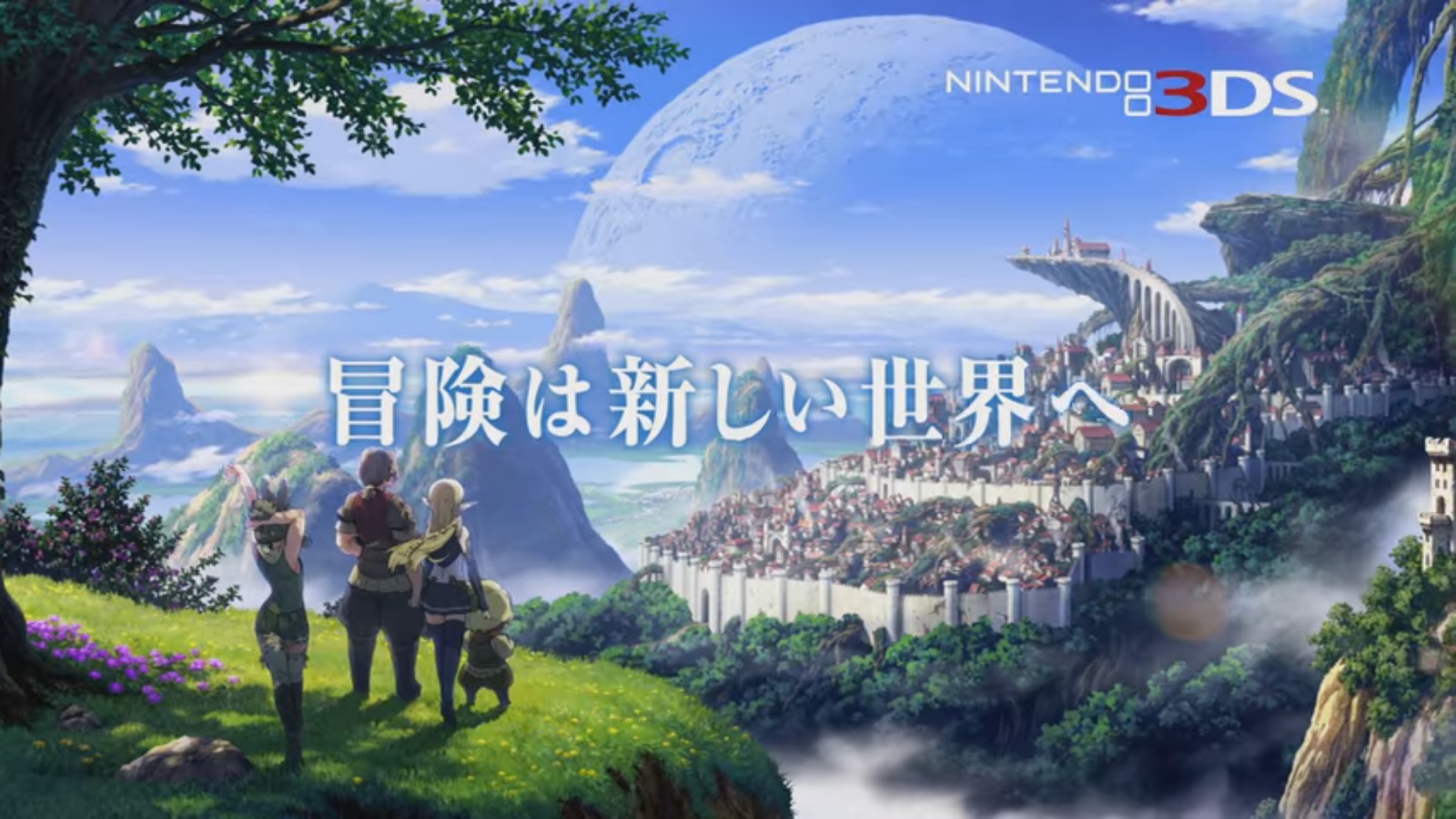 Atlus released a new commercial for Etrian Odyssey V. In Japan, the game is due out on August 4. View the advert below.