With the launch of Final Fantasy Explorers in Japan, Square Enix has already started selling downloadable content.
Players can purchase costumes based on characters from Final Fantasy VII. These include Cloud with the Buster Sword weapon, Aerith with the Guard Rod weapon, and Tifa with the Premium Heart weapon. Pricing is set at 150 yen each.
More DLC will be available for Final Fantasy Explorers in the future.
This week's issue of Famitsu reveals a new DLC quest for Final Fantasy Explorers. By purchasing the magazine, players will receive a code to unlock the quest. The Lance of Kain – a special weapon resembling the one used by Kain in Final Fantasy IV – will be awarded to those who gather all materials.
It was previously revealed that another quest can be unlocked through a code included in the latest issue of the Final Fantasy Magazine. This nets players the Chocobo Hammer upon completion.
Square Enix brought in a secondary developer to work on Final Fantasy Explorers. It's now been confirmed that Racjin created the game. Racjin is the team behind SaGa 2 and SaGa 3 for DS among other titles.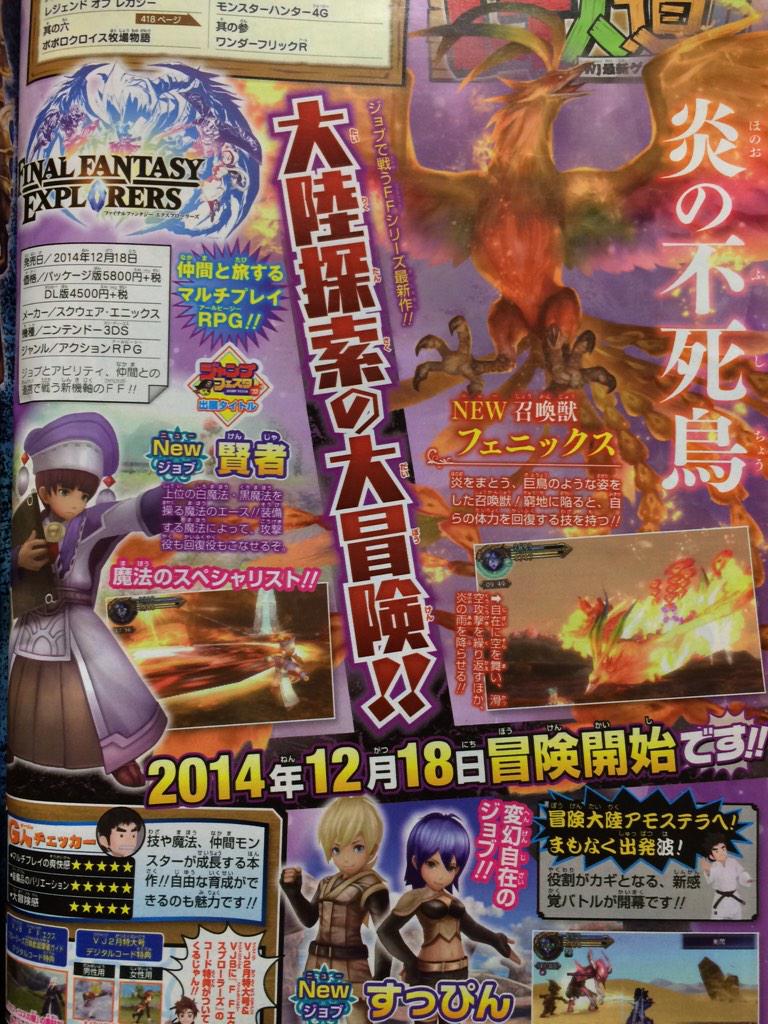 This week's issue of Jump has yet another update on Final Fantasy Explorers. The magazine confirms that the reoccurring summon Phoenix will be appearing as a foe. Jump also confirms Freelancer and Sage as two more jobs, the latter of which allows for powerful white and black magic.