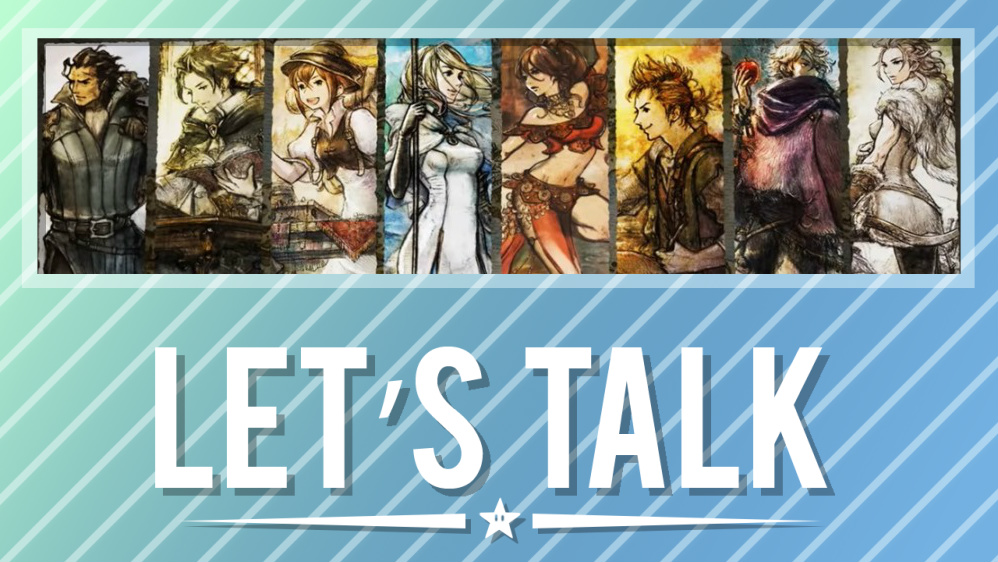 Switch has a big, exclusive RPG launching in July. Of course, we're referring to Octopath Traveler. Despite being a couple of weeks off, you can experience a big chunk of the game as we speak. During E3, Nintendo and Square Enix added a new demo to the eShop that lets you play through three full hours.
How many of you have had a chance to play through the new demo? Did it sell you on the game? Perhaps you were already sold after seeing the initial reveal last year or trying the previous demo? Let us know how you're feeling about Octopath Traveler in the comments below.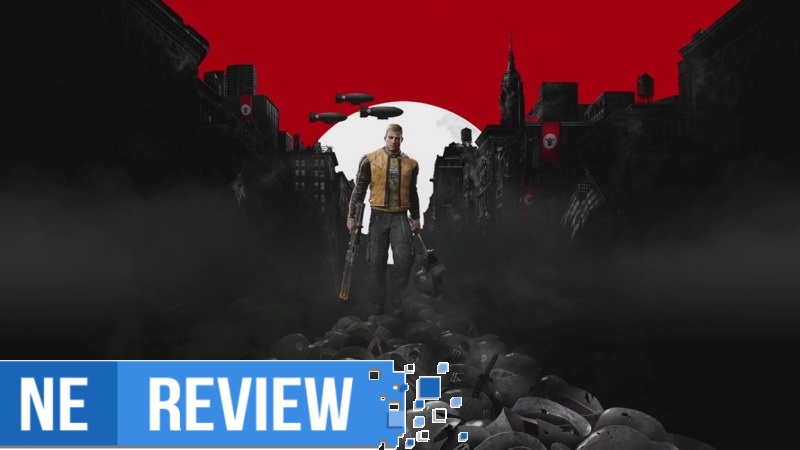 System: Switch
Release date: June 29, 2018
Developer: MachineGames / Panic Button
Publisher: Bethesda
---
When MachineGames rebooted Wolfenstein with The New Order in 2014, most people didn't expect that its story would elevate it from a mediocre shooter bogged down with odd gameplay design decisions to a minor classic. The reboot was only really Wolfenstein by name, taking place in a dieselpunk alternate history World War II where Germany developed and dropped the first atom bomb on America, leading to the surrender of the Allied forces and the Third Reich's world domination. It really only carries on the name of its protagonist, "B.J." (or William J. Blazkowicz), along with his propensity towards killing Nazis.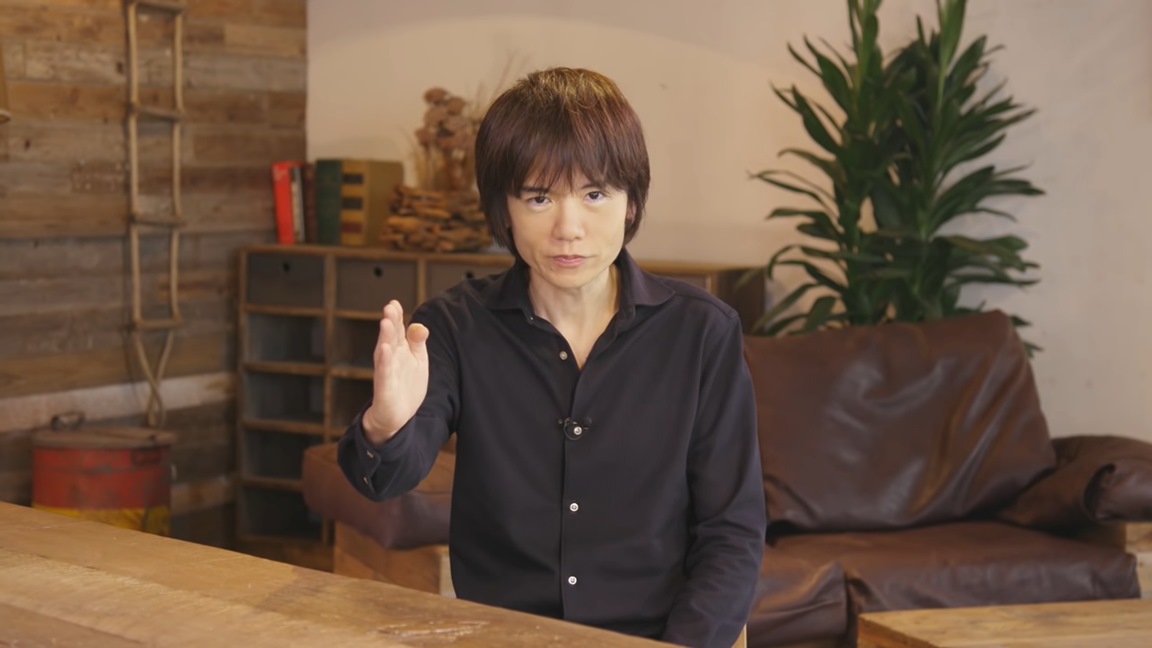 Last week, Super Smash Bros. Ultimate director Masahiro Sakurai published his first column about the game in Famitsu following the game's proper unveiling at E3. He followed up this week with a second piece.
Sakurai's latest column addresses the development and production of Smash Bros. Ultimate, some general talk about the future, and more. We have a full translation below.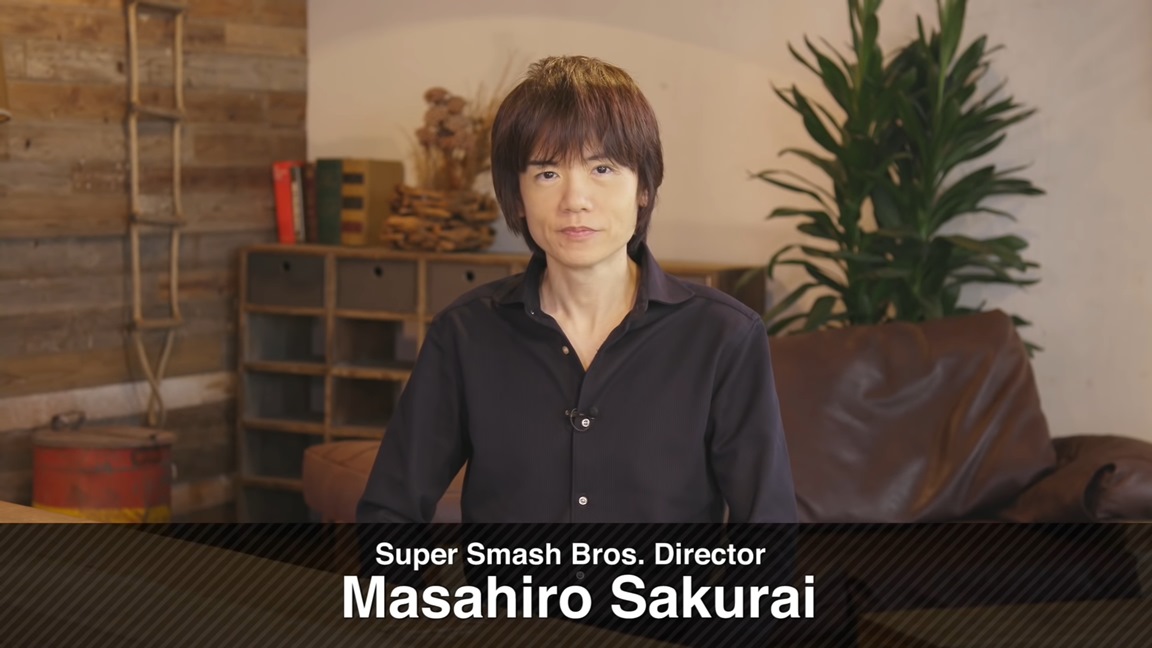 Following the reveal of Super Smash Bros. Ultimate last week, director Masahiro Sakurai wrote a new article for this week's issue of Famitsu. This is one of his first columns about the new game included in the magazine.
In it, Sakurai talks about how the first proposal came about in late 2015, the game's faster tempo, and much more. He also touched on how it was decided to build off of past mechanics, which in turn allowed for a larger roster.
We've prepared a full translation of the column below.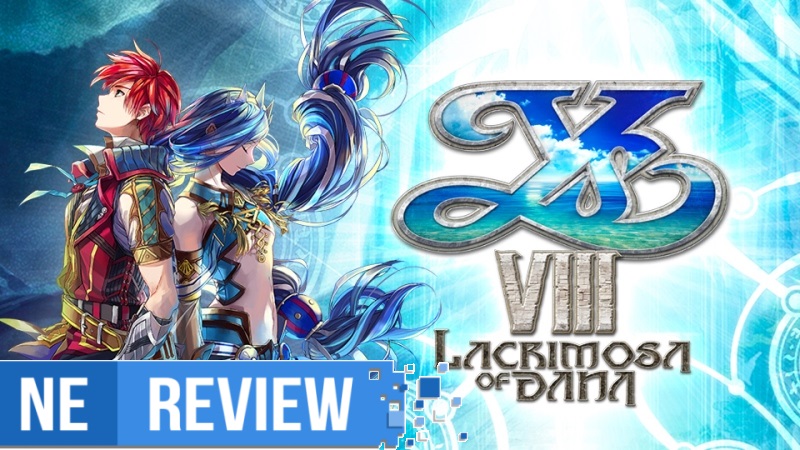 System: Switch
Release date: June 26, 2018
Developer: Falcom
Publisher: NIS America
---
Nihon Falcom, or just Falcom as they're more commonly known today, is a Japanese video game developer known for producing some of the earliest JRPGs alongside rival companies previously known as Square and Enix. Although Falcom has a history of developing their many titles for PC, titles will often get ported onto consoles after the fact for a broader audience to experience. For a very long time, Falcom was mainly focusing on the PlayStation family of consoles, but with the incredible success of Switch, Nintendo is getting a port of Falcom's latest entry in the Ys series – Ys VIII: The Lacrimosa of Dana. Falcom as a company has a lot of history under its belt, but how does Ys VIII live up to its hearty legacy?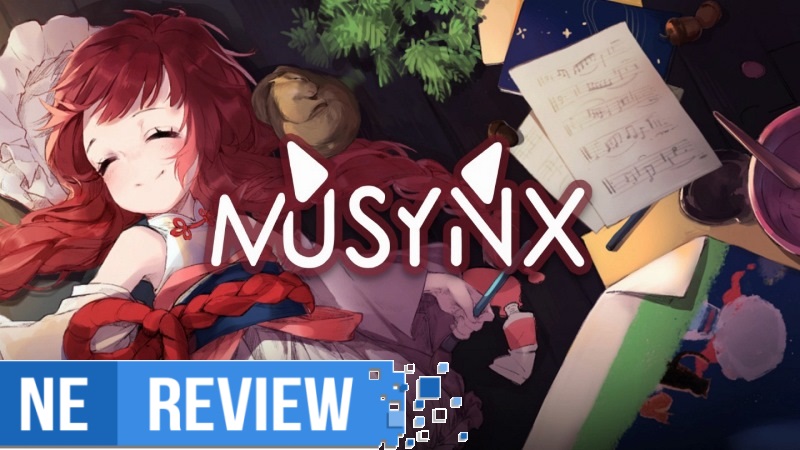 System: Switch
Release date: June 21, 2018
Developer: I-Inferno
Publisher: PM Studios
---
Music does a lot for the soul, whether you're an avid listener of a multitude of genres or a musician yourself, and that's why I've always felt that rhythm games were one of the best places to escape reality. While we've seen the rhythm genre take on multiple forms and have its highs and lows, at the end of the day it's the games that focus on the music and accessibility more than anything else that shine the most and remain consistent in relevancy and lifespan. With MUSYNX's eclectic library of music and ease of access for beginners and veterans alike, I think we can safely add it to a promising new wave of rhythm games looking to blend forward-thinking ideas with an extremely clean interface where it's just you and the music.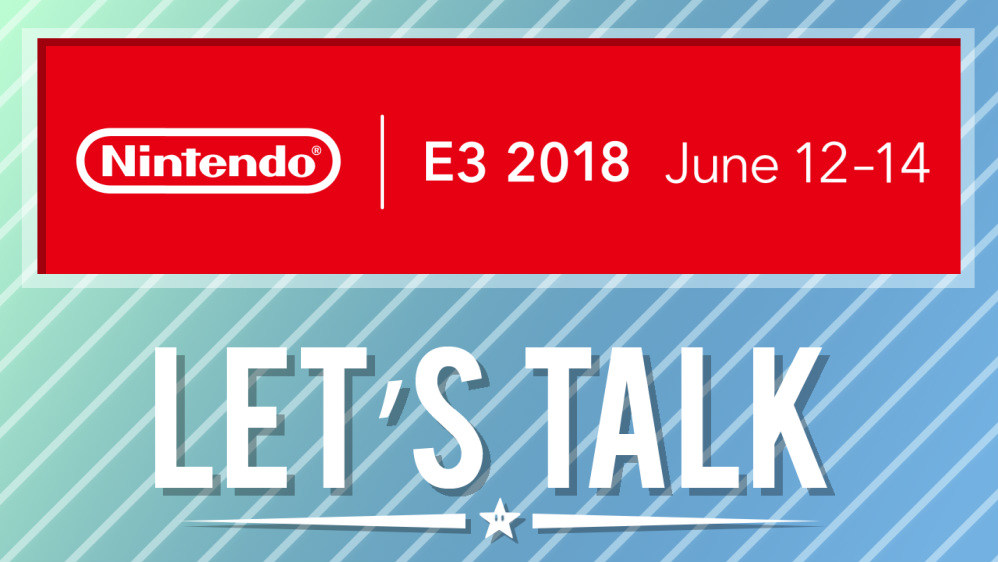 Just like that, another E3 is in the books. After a week of jam-packed news, trailers, and more, the expo has drawn to a close.
There was plenty to look at throughout the week, but the main event for us was on Tuesday with the Nintendo Direct. Smash Bros. Ultimate had its expected blowout, but a few other games were shown as well. Daemon X Machina and Super Mario Party were announced, Fire Emblem: Three Houses was unveiled, the new Xenoblade Chronicles 2 story content was shown, and a few leaked games were confirmed – Fortnite, Dragon Ball FighterZ, and Overcooked 2. There were a few other goodies spread out throughout the week including the release of the latest Xenoblade Chronicles 2 DLC and Splatoon 2: Octo Expansion, Arcade Archives Donkey Kong, and a meaty Octopath Traveler demo.
There were some notable omissions. Yoshi for Switch wasn't present, and has been pushed back to 2019. Metroid Prime 4 was also nowhere to be seen, though that might not be too surprising considering we only saw a logo last year. Nintendo also had nothing to say about 3DS at all – including during the Treehouse streams – so we'll have to wait a bit longer for new looks at WarioWare Gold, Luigi's Mansion, and Mario & Luigi: Bowser's Inside Story + Bowser Jr's Journey.
Since E3 has wrapped up, how is everyone feeling about Nintendo's presence? Were you pleased with what was shown, or were you left wanting more? What are your thoughts on Smash Bros. Ultimate and Ridley's inclusion? Let us know in the comments below.
The last day of E3 2018 is here, and so is Nintendo's final live stream. The Treehouse crew will be back once again to show off a bunch of games for hours on end, including Super Smash Bros. Ultimate, Starlink: Battle for Atlas, and more.
You can watch all of the fun as it happens below. Nintendo's stream will go live at 9 AM PT / 12 PM ET / 5 PM in the UK / 6 PM in Europe.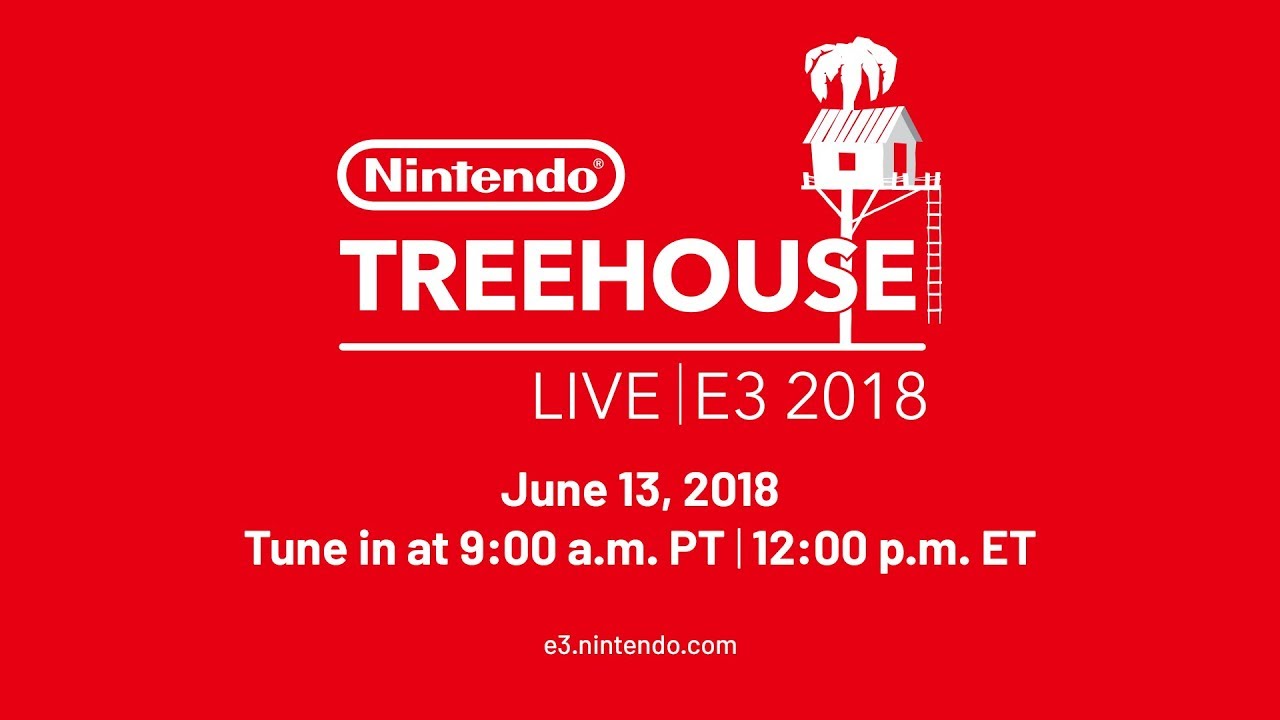 The second day of Nintendo's E3 coverage will be kicking off in an hour from now. Expect the live stream below to start at 9 AM PT / 12 PM ET / 5 PM in the UK / 6 PM in Europe.
Nintendo doesn't have any presentations or tournaments today. However, Treehouse Live will be back for many hours of streaming coverage. We'll be breaking up the different segments on the site as they wrap up, and will share any notable news if there is any.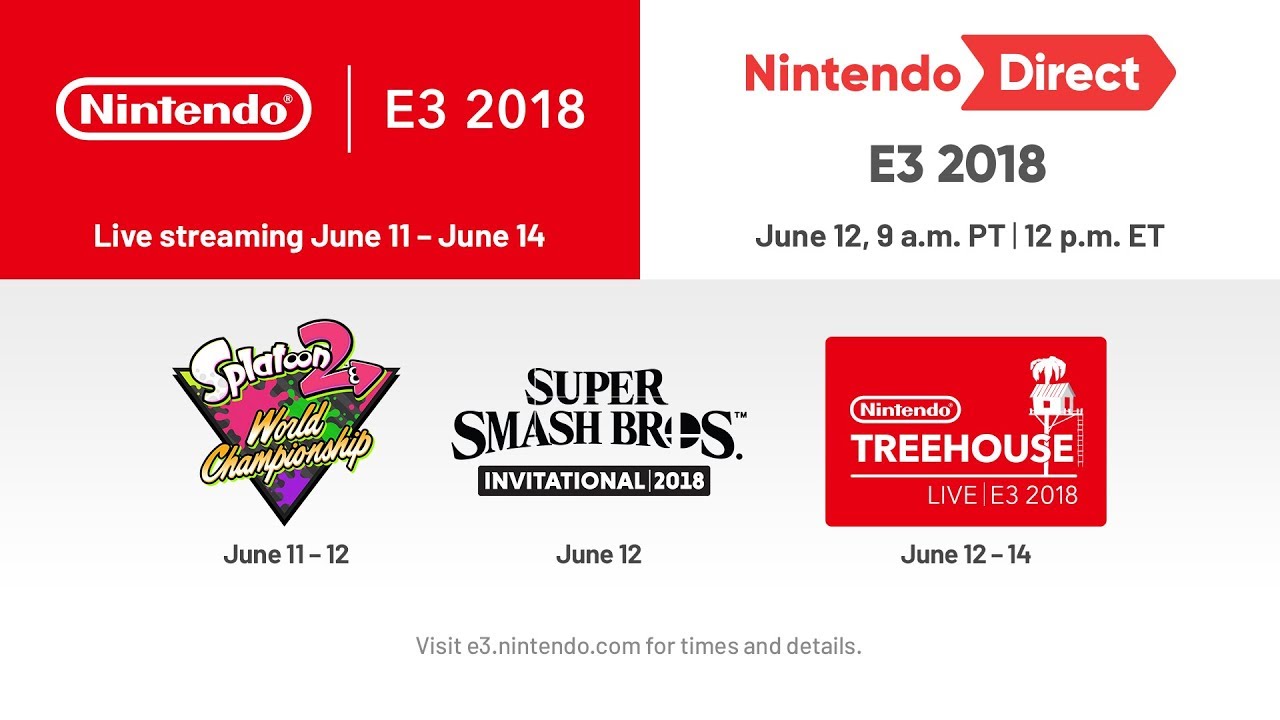 Today's Nintendo Direct has ended, but Nintendo's E3 activities are just getting started. As for today specifically, we have hours of live streams from the Treehouse to look forward to, as well as tournaments for Splatoon 2 and Smash Bros. Watch all of the action as it happens below.