This week's issue of Famitsu has a big update on Rodea: The Sky Soldier. The magazine introduces the "R series" of humanoid robots, new characters, and more.
R Series
One portion of Famitsu's article reveals information about the "R series". This is a series of humanoid robots with the power of flight.
The emperor of Naga empire, Giado, launched the "R project" to produce robots to use as a spearhead in invading other countries. Rodea has lost the memory of that event, and is now protecting the people of Garuda by confronting his former allies. Rodea was a prototype, so the other members of the R series are more powerful.
Speaking of Giado, Famitsu has a couple of tidbits about the character. He was formerly a good father of Cecilia. That all changes, and he has since enhanced his body with machine parts.
Below is the full rundown of the R series: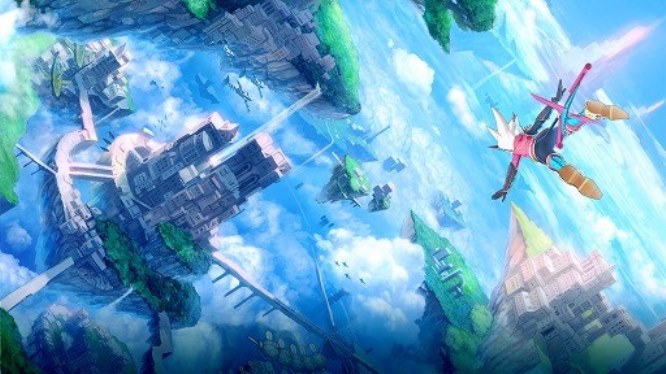 There's not one, but three different versions of Rodea: The Sky Soldier. Among the Wii U, 3DS, and Wii versions, the story and foundations of stages are shared, though there are some key differences between each edition. Japanese website 4Gamer recently put up a preview of all three releases and provided information about how each one plays.
If you haven't been keeping up with Rodea or need a quick refresh, let's recap the core plot. "Gravity Energy" has caused everything to become mechanized in the Naga Empire, which sets out to invade the floating continent Garuda for the first time in a millennium. When this happened previously, the princess of Naga Empire entrusted her will to the robot Rodea and disappeared. A mechanic named Ion finds Rodea in some ruins (now in present day), who awakens once more. His knowledge of the old princess' whereabouts reside deep within his memories.
With out of the way, let's move on to gameplay details!
Continue on for Rodea: The Sky Soldier on Wii U…
Japanese outlet 4Gamer has uploaded screenshots showing the different versions of Rodea: The Sky Soldier. Along with Wii U images, we have first direct-feed screenshots of the 3DS edition, plus Yuji Naka's original game for Wii. The full set can be found above.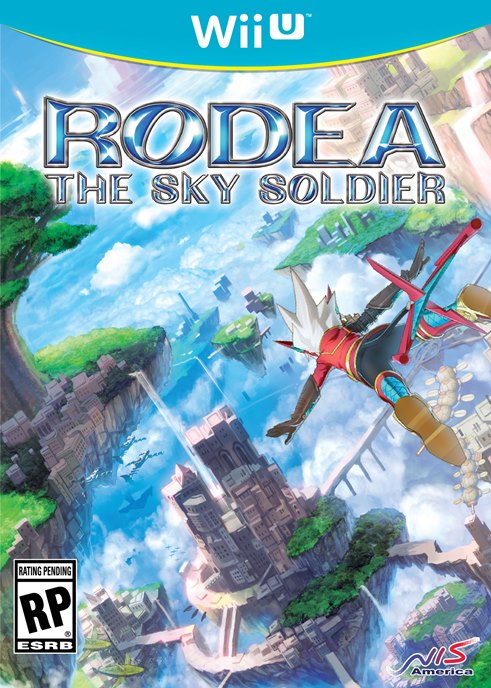 NIS America has announced that all first print copies of Rodea the Sky Soldier for Wii U will include the Wii version, creator Yuji Naka's original vision. The offer applies to both North America and Europe. Note that this is exclusive to the retail release, and once the first printing is finished, the Wii title will no longer be included.
Source: NIS America PR
Last week's episode of Denjin Getcha, a live show broadcast on Nico Nico had Hasegawa Hitoshi from Kadokawa Games present. During the episode they featured quite a bit from the Wii U version of Eodea: The Sky Soldier as well as a minor snippet from the 3DS version. Check out the video above for some actual gameplay!