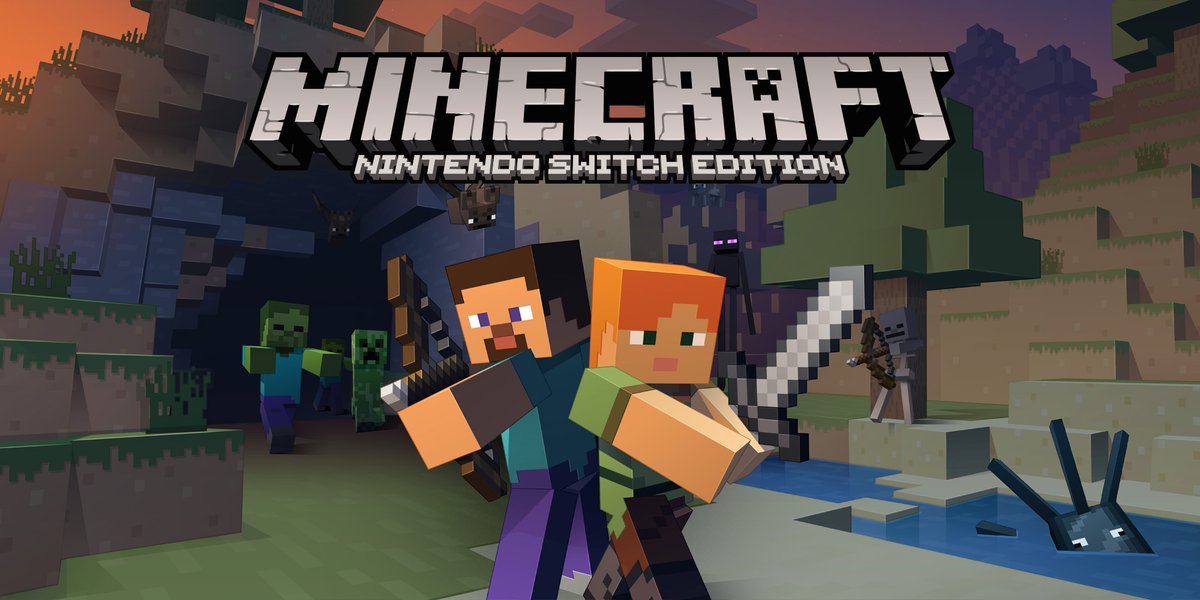 The latest update is now available for both the Switch and the Wii U version of Minecraft. Here are the patch notes: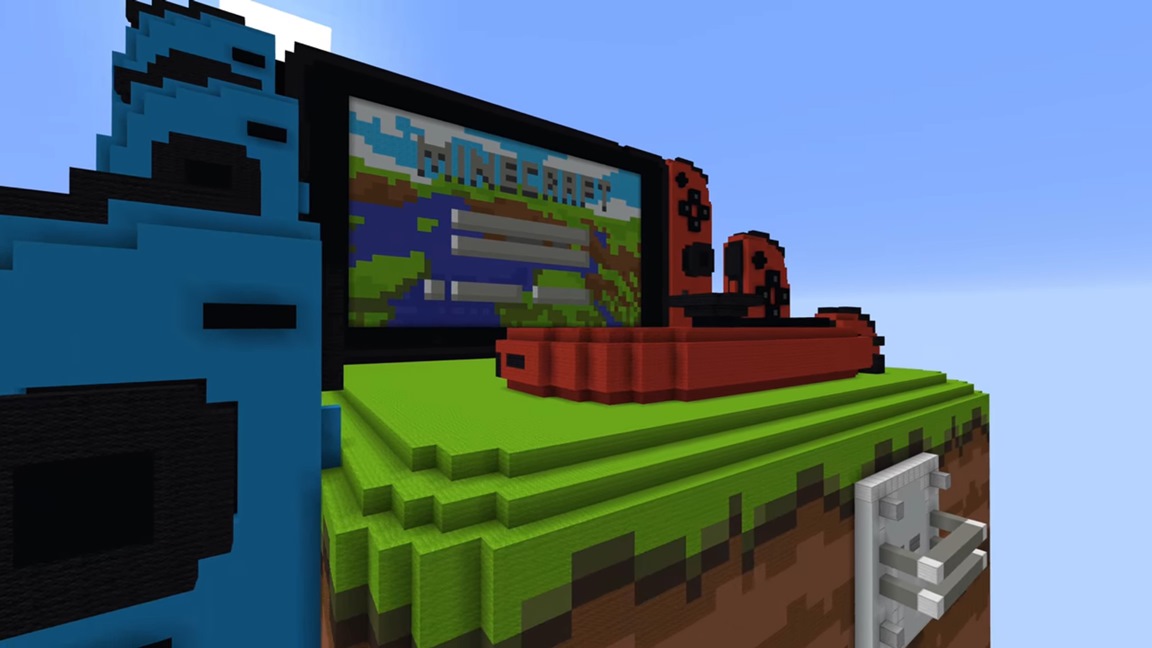 The big Together Update has started to roll out across various platforms today. However, the wait for its release on Switch will be a bit longer. Right now, the plan is to have it ready this winter.
Mojang wrote in a blog post:
We're still working on getting this new version of Minecraft ready for players on Nintendo Switch. We want to make sure that everything is ready to bring this platform onboard, and there's a lot of work to do to make that happen. After all, no one has ever done anything like this before in the history of gaming. We expect to be ready with the free Better Together Update on Switch this winter.
The Better Together update lets players experience Minecraft together regardless of the platform you're playing on. You can also access user-made content on Marketplace, adds new content, and more.
Below is a trailer for the Better Together update for Minecraft: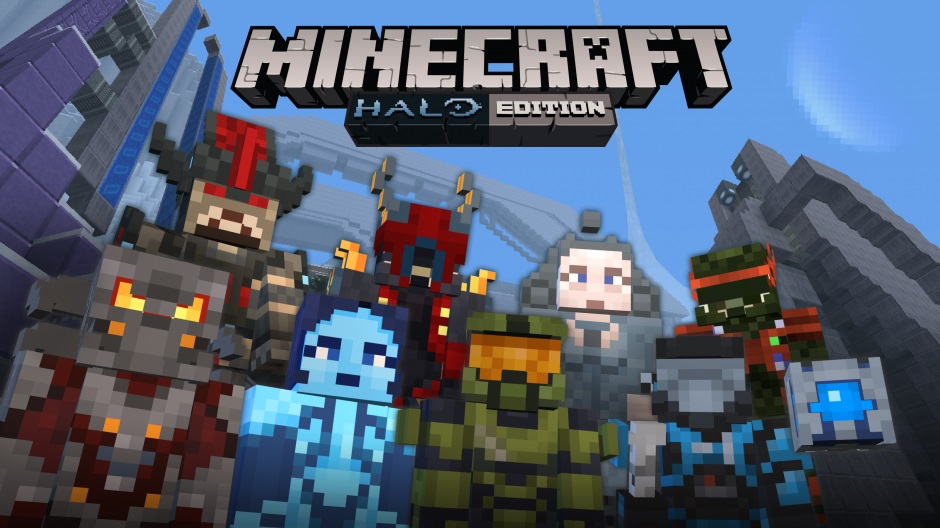 As many of you know, Mojang is currently cooking up a big "Better Together" update for Minecraft. The update will allow for some significant functionality, including cross-play so that users on platforms like Switch and Xbox One can play together. Other features are also planned with Mojang bringing the Bedrock Engine to Switch and other systems.
One interesting part of Better Together is that the Halo Mash-Up Pack will be playable on all platforms supporting the Bedrock Engine. Since Switch is included, that means the DLC will be available on Nintendo's console.
Minecraft developer Aubrey Norris confirmed on Twitter:
This is super cool – the Halo Mashup pack and skins will be playable on ALL Bedrock Engine platforms; not just Xbox! #BetterTogether

— Aubrey Norris (@Chupacaubrey) September 19, 2017
This is neat news for sure, but don't expect the Super Mario Mash-Up Pack to hit other platforms. Nintendo is keeping that one exclusive.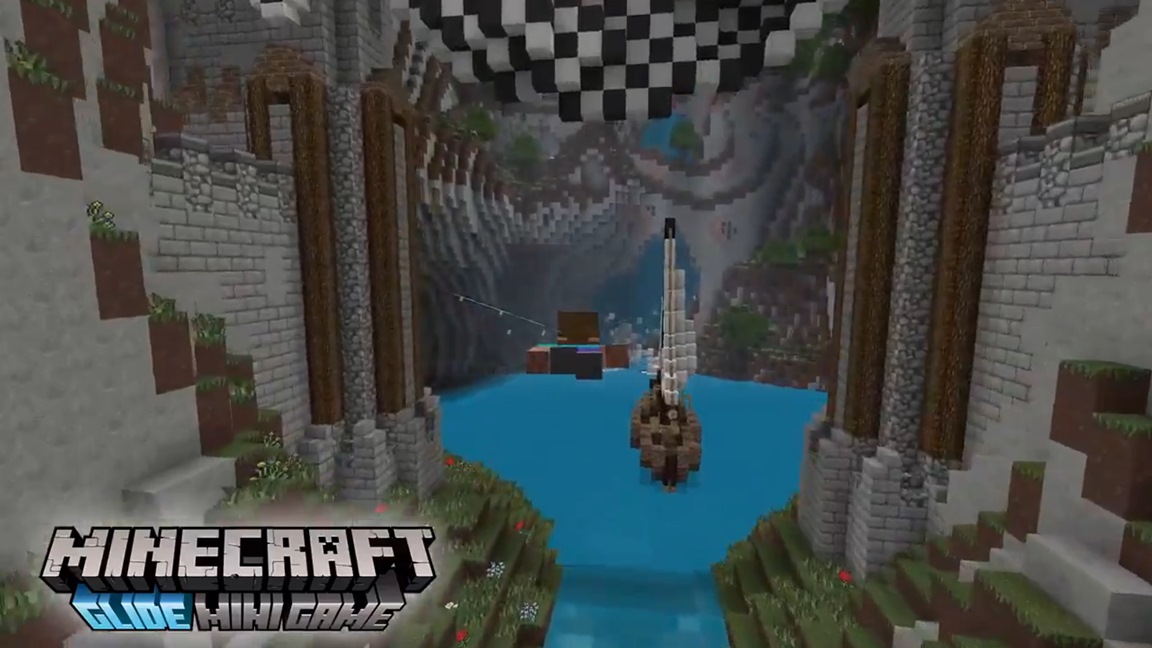 Earlier in the week, Minecraft was updated on both Switch and Wii U to support the Myths Glide Track Pack. Check out a trailer for the DLC below.
Become legend with the MYTHS Glide Track Pack! Buzz the sun in Icarus, slice the skies in Excalibur or ride with the Kelpies in Celts! pic.twitter.com/u04atQi6xA

— Minecraft (@Minecraft) August 29, 2017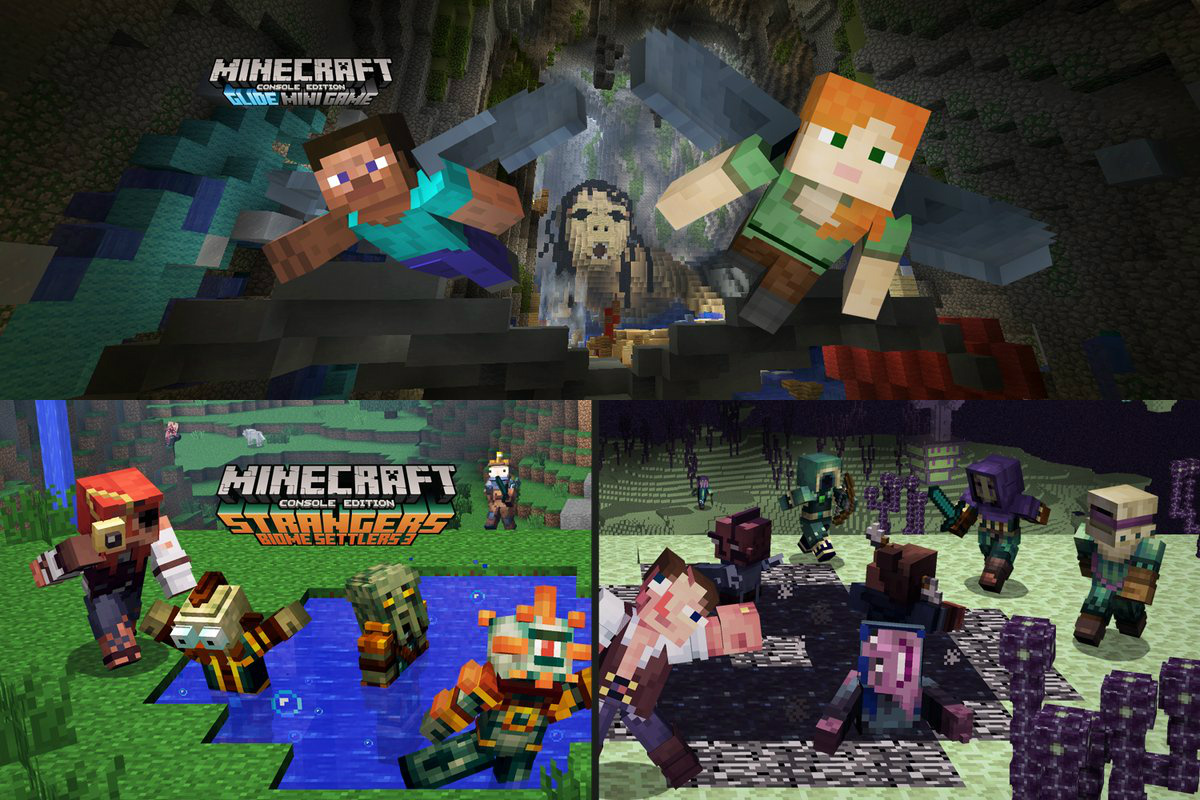 As mentioned earlier today, Minecraft will be impacted by maintenance tonight. When it's complete, a new patch should be out on both Switch and Wii U.
Among what's due out today is the Glide Myths Track pack. A new "Stranges – Biome Settlers 3" Skin Pack is also incoming.
Full patch notes for both versions are below.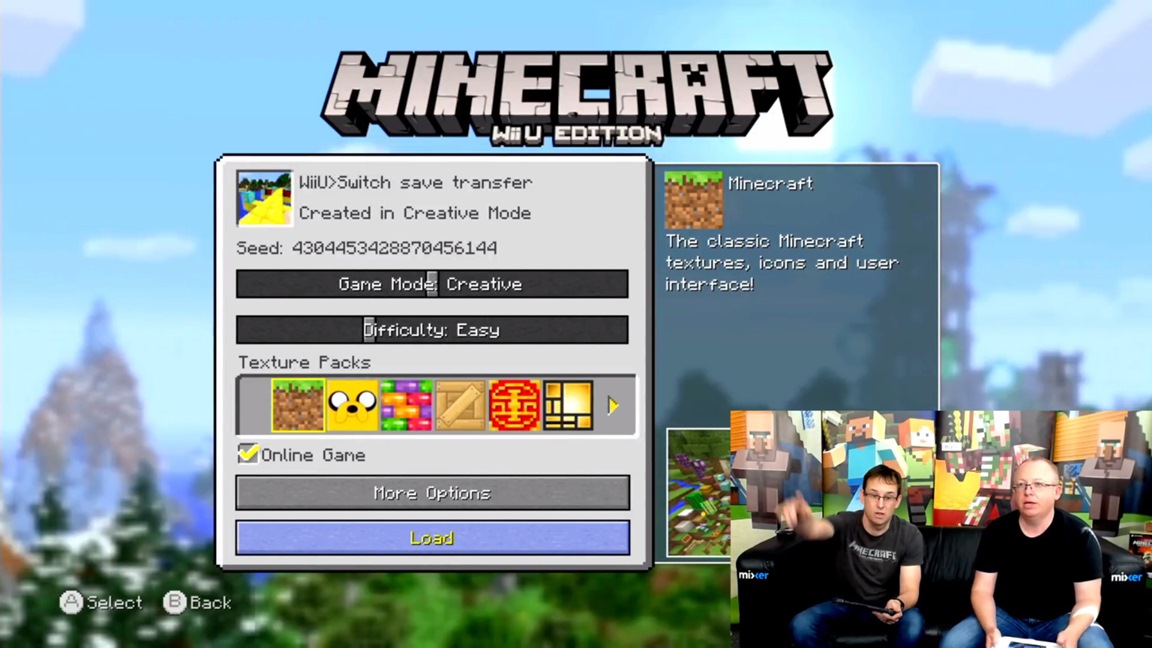 One of the features Minecraft players on Nintendo consoles have been waiting for is the ability to transfer worlds from Wii U to Switch. Fortunately, the functionality isn't too far off.
During an official live stream today, the world transfer feature was shown off for the first time. The team had hoped to have it ready for the Switch version's launch, but they wanted to take the extra time to ensure that it worked perfectly.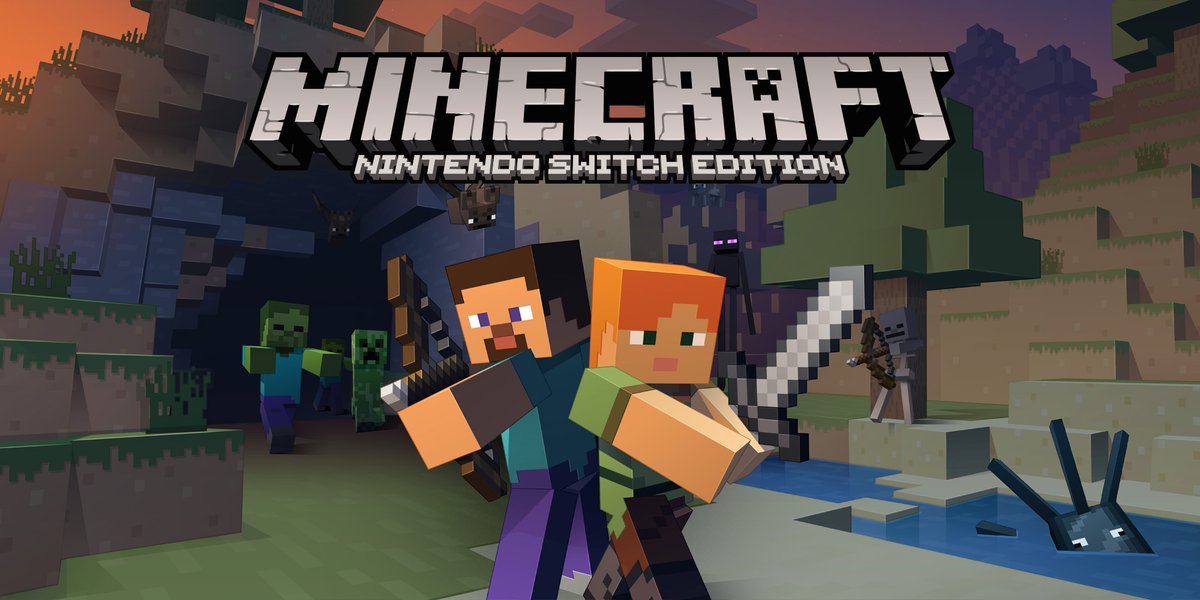 Most versions of Minecraft are getting the big "Better Together" update later this year, including Switch. One of the main highlights is that players on different platforms will be able to join up together online. That means, for example, someone on Switch could play with another person using an Xbox One.
An in-depth FAQ was posted to the Minecraft site today explaining the update in detail. It really covers everything you need to know about what's to come. Head past the break for the various questions and answers.
Minecraft: Nintendo Switch Edition now looks better than ever. After an update published a few days ago, the game runs at a 1080p resolution when docked. The initial resolution was set to 720p.
TIME caught up with 4J Studios CTO Richard Reavy to learn more about the update. Reavy was able to explain how the 1080p resolution was added to Minecraft on Switch.
Reavy pointed out how futher optimization was needed that Minecraft on Switch could handle 1080p without issues. With more time for testing, 4J Studios believed they could get it done.
Reavy said: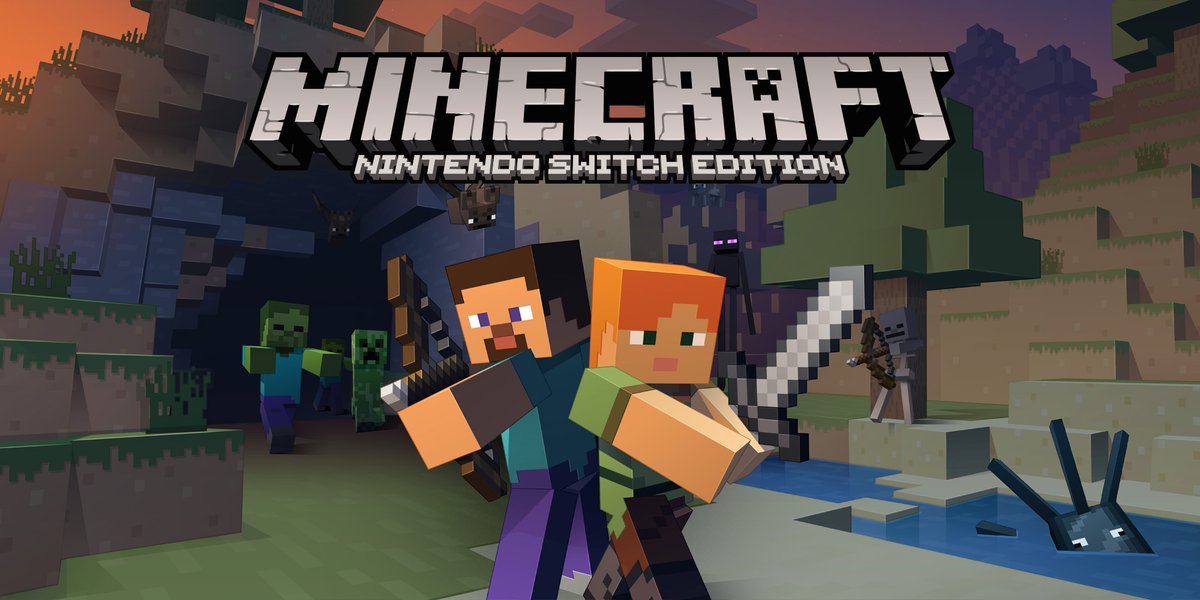 A new update was issued for Minecraft: Nintendo Switch Edition yesterday, and it was a fairly significant one. When playing docked, the game runs at 1080p as opposed to 720p with previous versions. It makes a big difference with the right TV, especially compared to the initial 720 display.
Digital Foundry has also discovered that texture filtering has received a boost on Switch. No compromises were made, as Minecraft still has a render distance between 11 and 12 chunks while docked. The world is also still at the medium 3072×3072 block setting.
Digital Foundry explores Minecraft's new patch in detail – including frame rate – in the video below.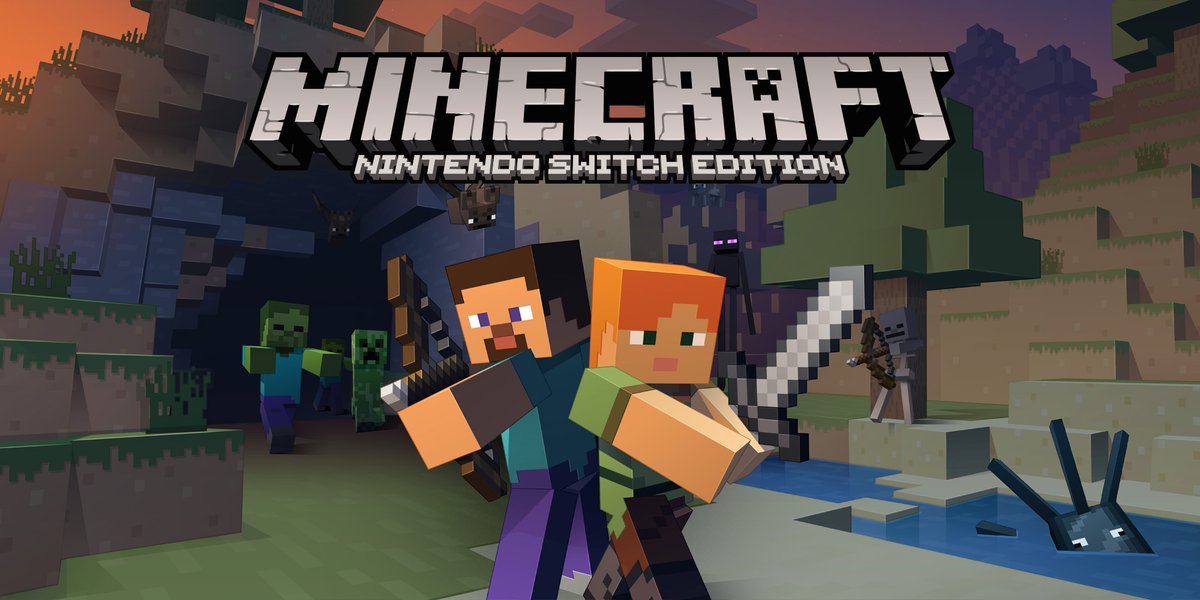 A new patch for Minecraft on Switch releasing soon contains one pretty significant change: the game now allows for a resolution of 1080p to be output when the Switch is docked. Previously, the limit, even when docked, was 720p.
Below are the full patch notes for Minecraft's latest update on Switch: