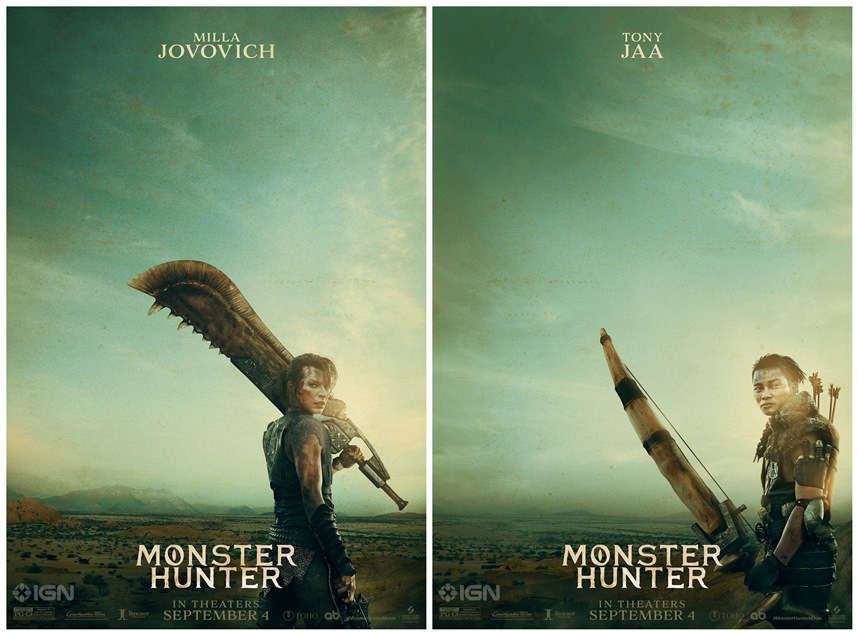 IGN has shared a couple of new posters for this year's Monster Hunter movie. Milla Jovovich and Tony Jaa are featured here, who are holding the Giant Jawblade and Great Hunter's Bow.
Those attending PAX East 2020 can pick up the posters in miniature form at the Monster Hunter Festa event taking place on Saturday, February 29.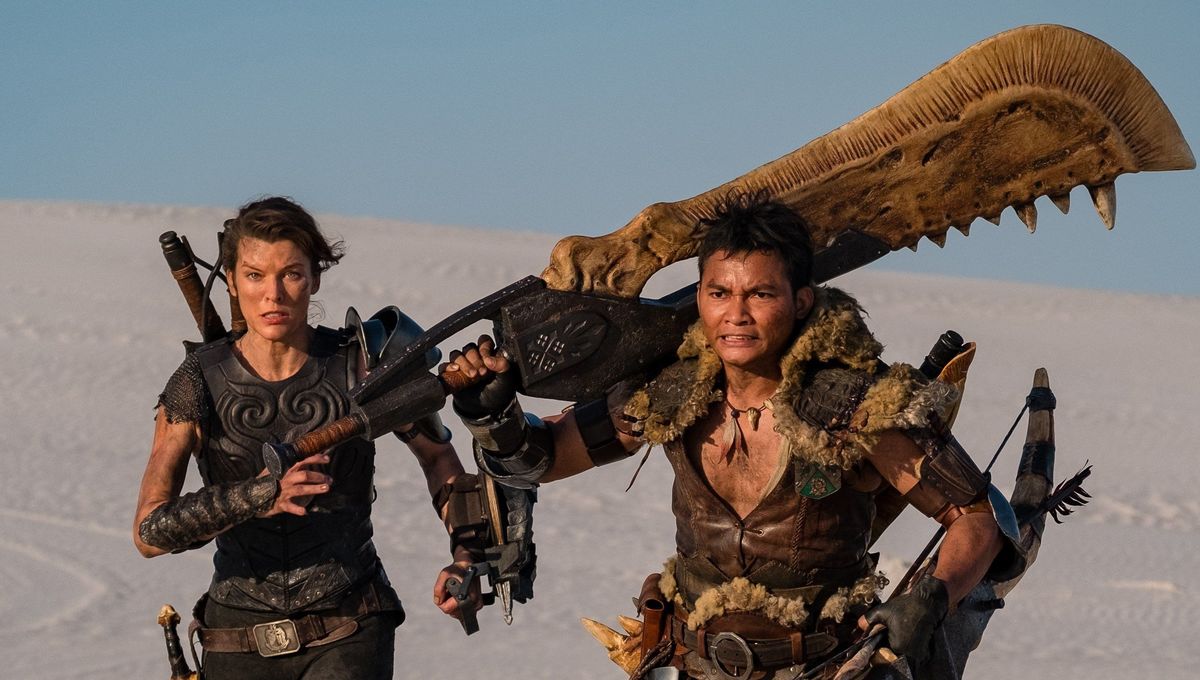 Monster Hunter has a brand new movie coming next year. Although we've yet to see much from it, a trailer did leak online not too long ago.
In an interview with Bahamut, long-time Monster Hunter developer Kaname Fujioka, who has directed the series and served other roles, was asked about the film. He said that the team "did discuss with the director and CG production team many times" and ultimately believes "the final result should probably satisfy players." Fujioka also noted how he and other staffers at Capcom feel the director's "respect" for the IP.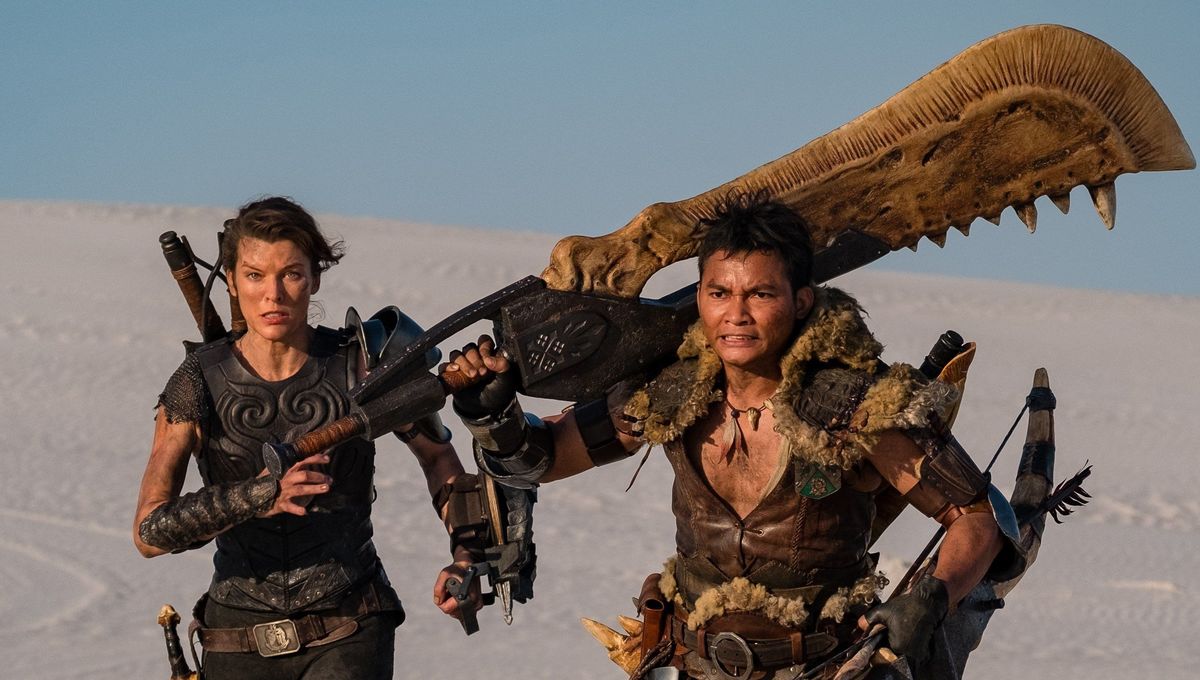 The Shanghai International Film Festival hosted the very first trailer for the upcoming Monster Hunter movie. While it hasn't been shared online officially, the video was recorded and posted online.
Here's the trailer:
In Asia, Toho and Tencent will be bringing the movie to movie theaters.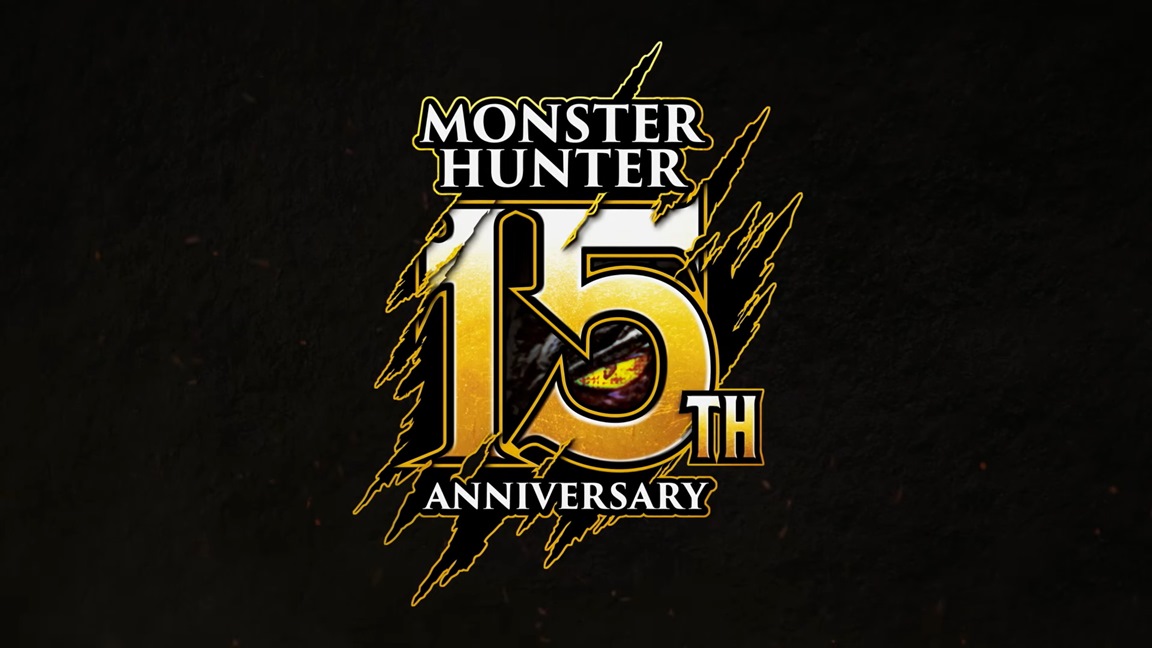 Monster Hunter is officially 15 years old in Japan. In celebration of the occasion, Capcom has put together a special anniversary memorial video looking back at past entries in the series. Check it out below.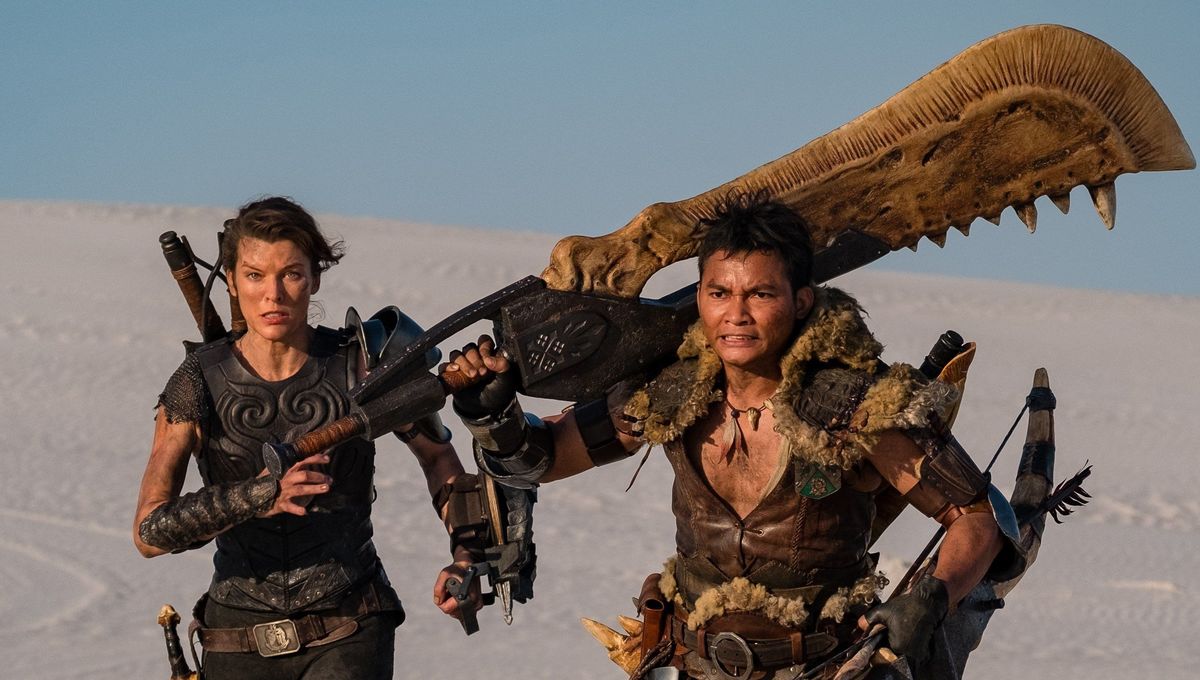 Sony Pictures has announced that the new Monster Hunter movie will debut on September 4, 2020. Milla Jovovich, Tip "T.I." Harris, Meagan Good, Diego Boneta, Josh Helman, Jin Au-Yeung, and Ron Perlman are starring in the film.
Here's the official synopsis: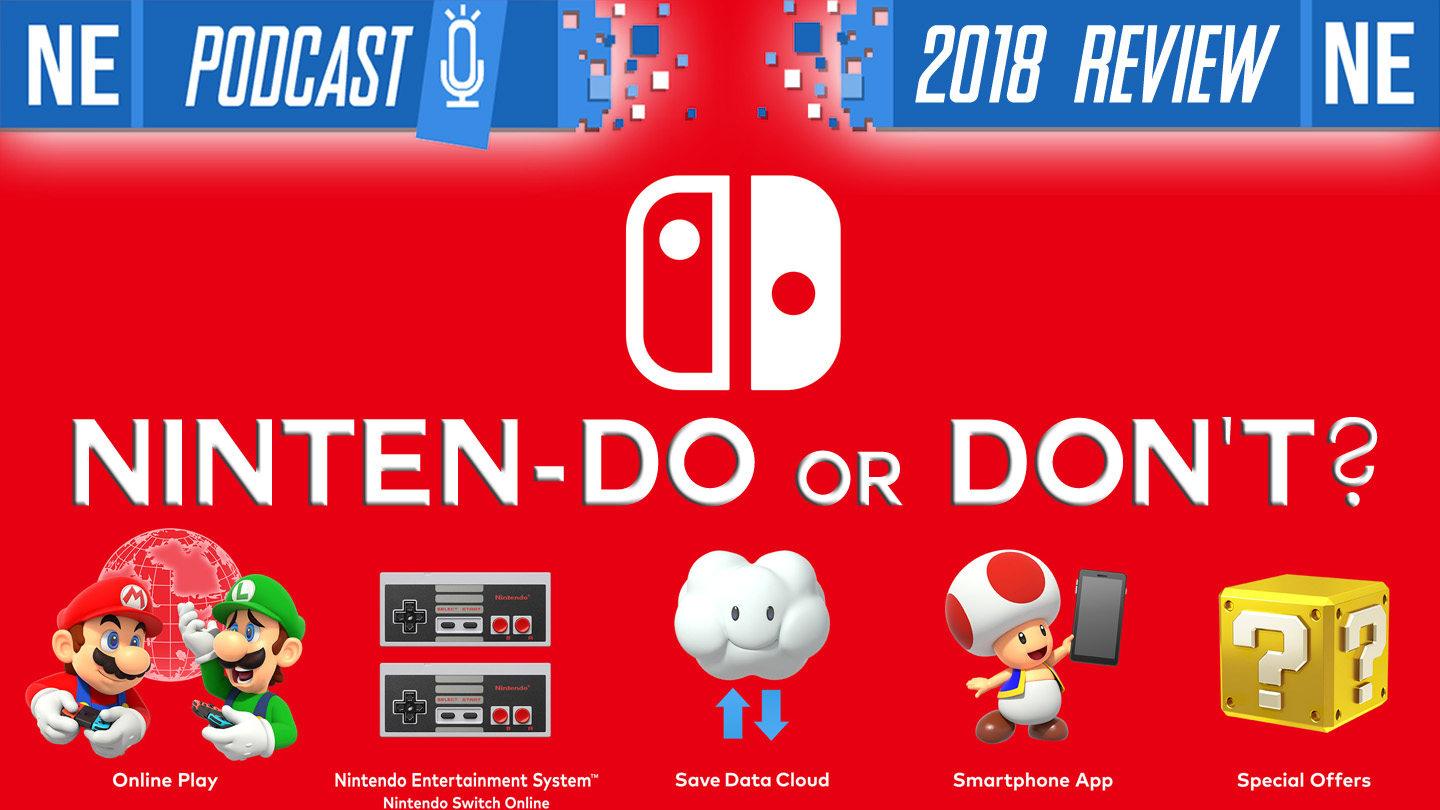 What up, kids and squids?!
This week on NEP, Oni and Galen discuss Nintendo's 2018 efforts—the good AND the bad: all the games, free DLC, ports from Wii U, Nintendo Switch Online and more.
The gang also reminisces on some of their favorite games they've played this year, and end the show by explaining what kind of sandwich best represents NEP! Per usual, Galen is optimistic and Oni is pessimistic.
Check out the timestamps and our email address below where you can send us your listener mail!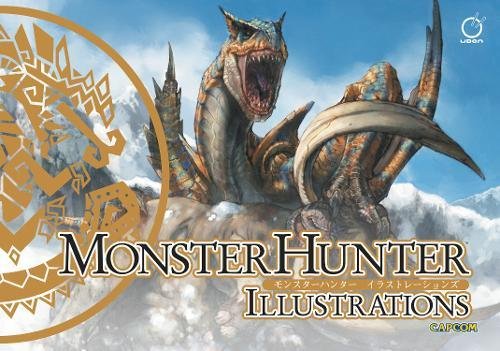 Later this year, Udon will be releasing a pair of Monster Hunter Illustrations books. Two volumes are scheduled for November 20 and December 18 respectively.
Here's an overview of the first book: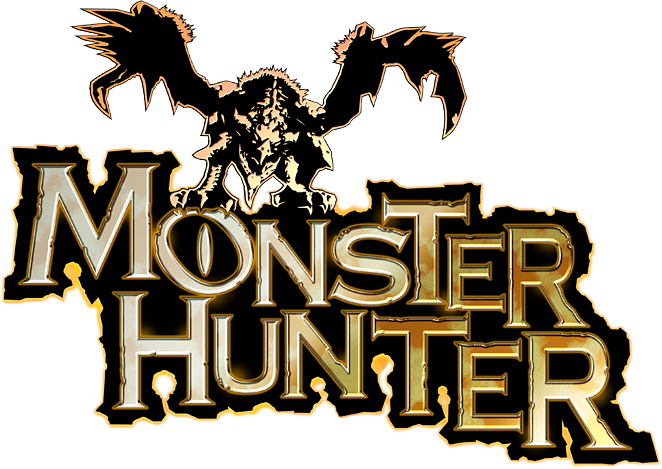 Variety has managed to obtain some new details about the Monster Hunter movie, which was first announced in 2016.
According to the site, production will start in September. Milla Jovovich will be starring in the film. Paul W. S. Anderson (Resident Evil films) will be directing while Jeremy Bolt is serving as producer. Anderson will be writing as well.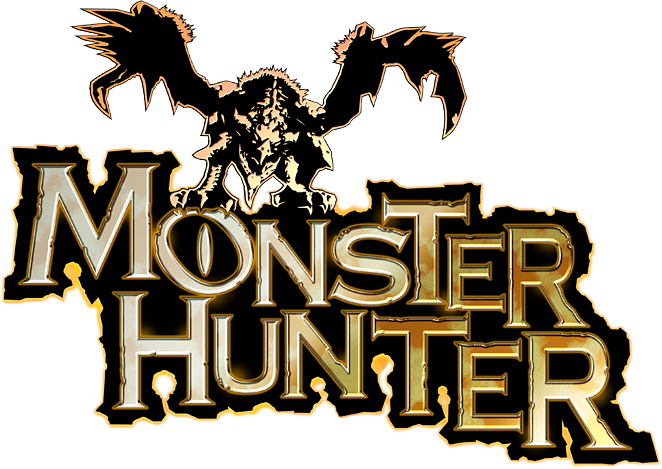 At the Tokyo Game Show in September, Capcom announced that a Hollywood film based on its highly successful Monster Hunter franchise is in development. Deadline is now reporting on the first details.
To begin, here's a brief summary:
"For every Monster, there is a Hero. An ordinary man in a dead end job discovers that he is actually the descendant of an ancient hero. He must travel to a mystical world to train to become a Monster Hunter, before the mythical creatures from that world destroy ours."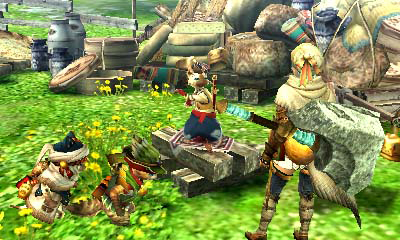 Capcom is looking to find ways to expand Monster Hunter's sales in territories outside of Japan. Chairman Kenzo Tsujimoto stated that while the series has been finding success on handhelds in Japan, they do not sell as well in the US, citing handheld gaming being only 10% of gaming. Tsujimoto also noted that other platforms, such as the Switch, Playstation 4, and Xbox One are being taken into consideration.