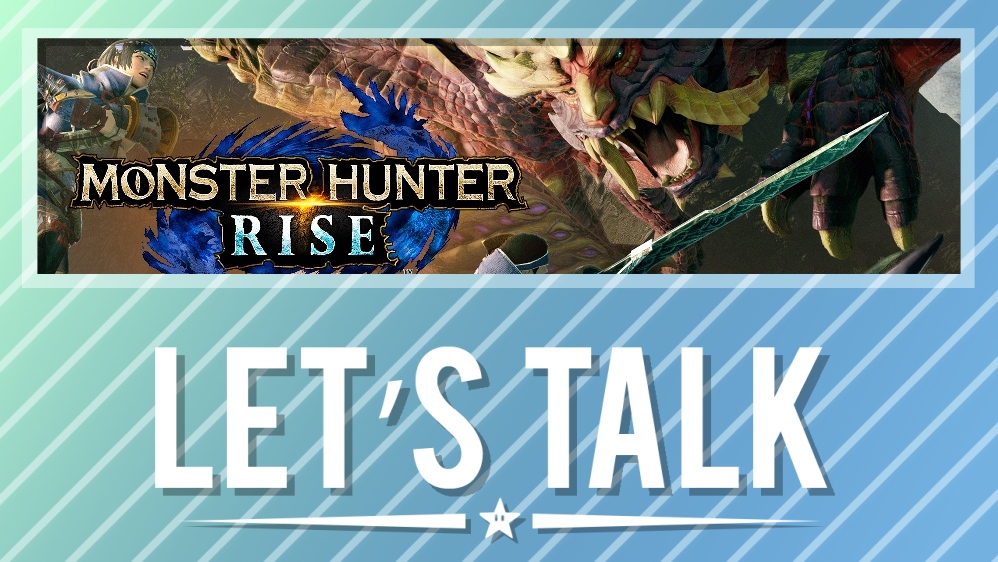 Capcom made the wait for Monster Hunter Rise a little easier this week. A demo for the game dropped on the Switch eShop a couple of days ago, allowing fans to try out some of the action. It features training, the opportunity to try out Wyvern Riding, and a couple of quests.
How many of you have given the Monster Hunter Rise demo so far? If you've played it, how are you feeling about the game? Let us know in the comments below.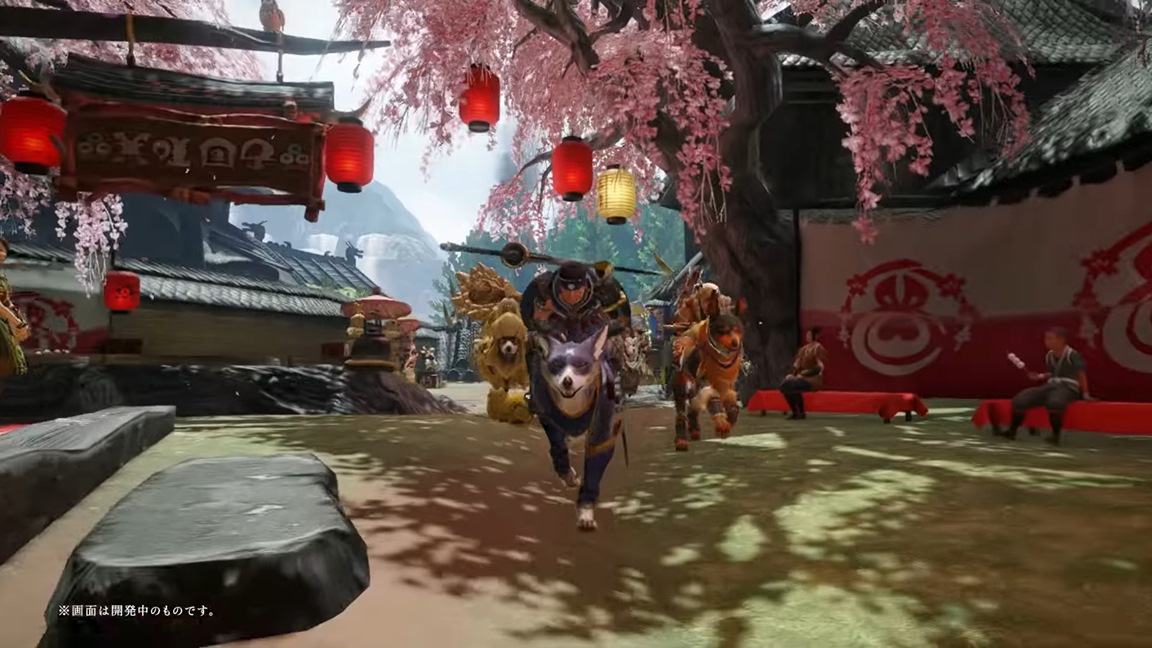 Capcom has published a couple of new Japanese commercials for Monster Hunter Rise ahead of its full release in March. We have both adverts below.
Monster Hunter Rise launches for Switch on March 26.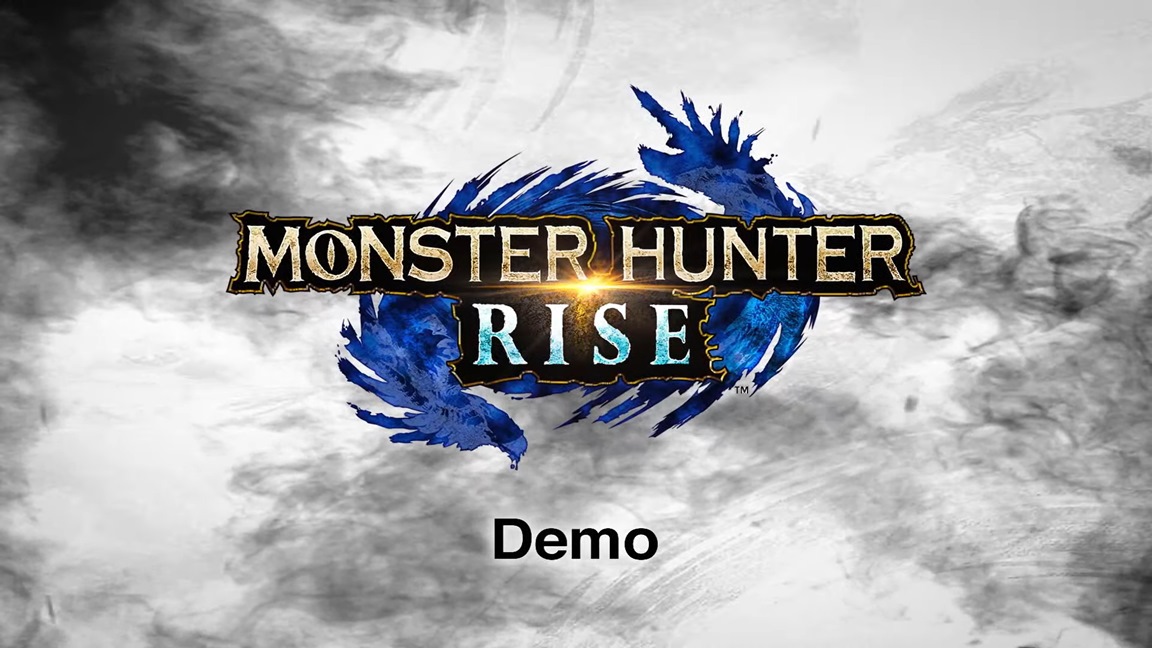 It seems the release of Monster Hunter Rise's demo was more popular than Nintendo anticipated, as the eShop experienced high traffic and slowdowns as soon as it was released a few hours ago. Shortly after these issues, Nintendo Japan announced via their official Twitter that the eShop is now undergoing emergency maintence to work out the problems caused by increased traffic.
This official announcement from Nintendo's Japanese Twitter account is included below.
現在、Nintendo Switchのニンテンドーeショップの緊急メンテナンスを実施しています。申し訳ございませんが、メンテナンス終了までしばらくお待ちください。https://t.co/cZM8zMVoul

— 任天堂サポート (@nintendo_cs) January 8, 2021
The eShop still appears to be down as of this reporting (in both Japan and the US), and no official time has been posted for when it will be back up. However, stay posted and there should be updates regarding this situation soon.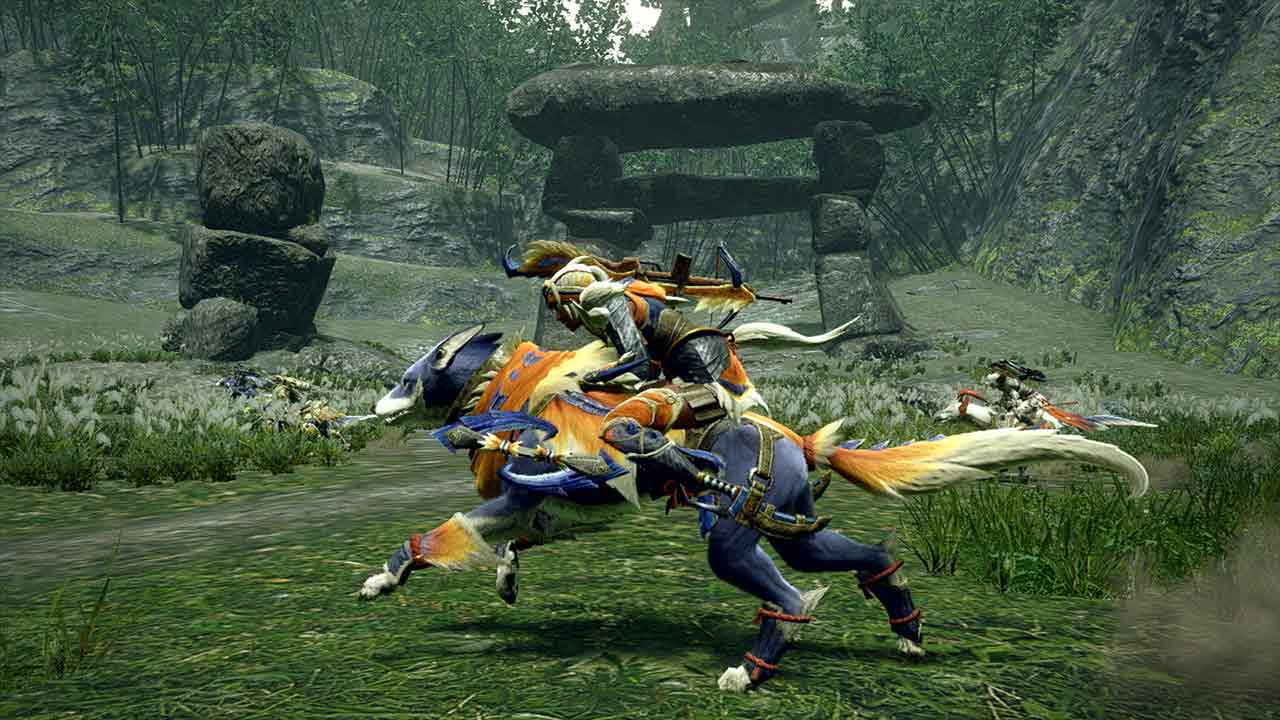 New footage has emerged from the demo of Monster Hunter Rise. Take a look at the gameplay in the video below.
Monster Hunter Rise releases for Switch on March 26.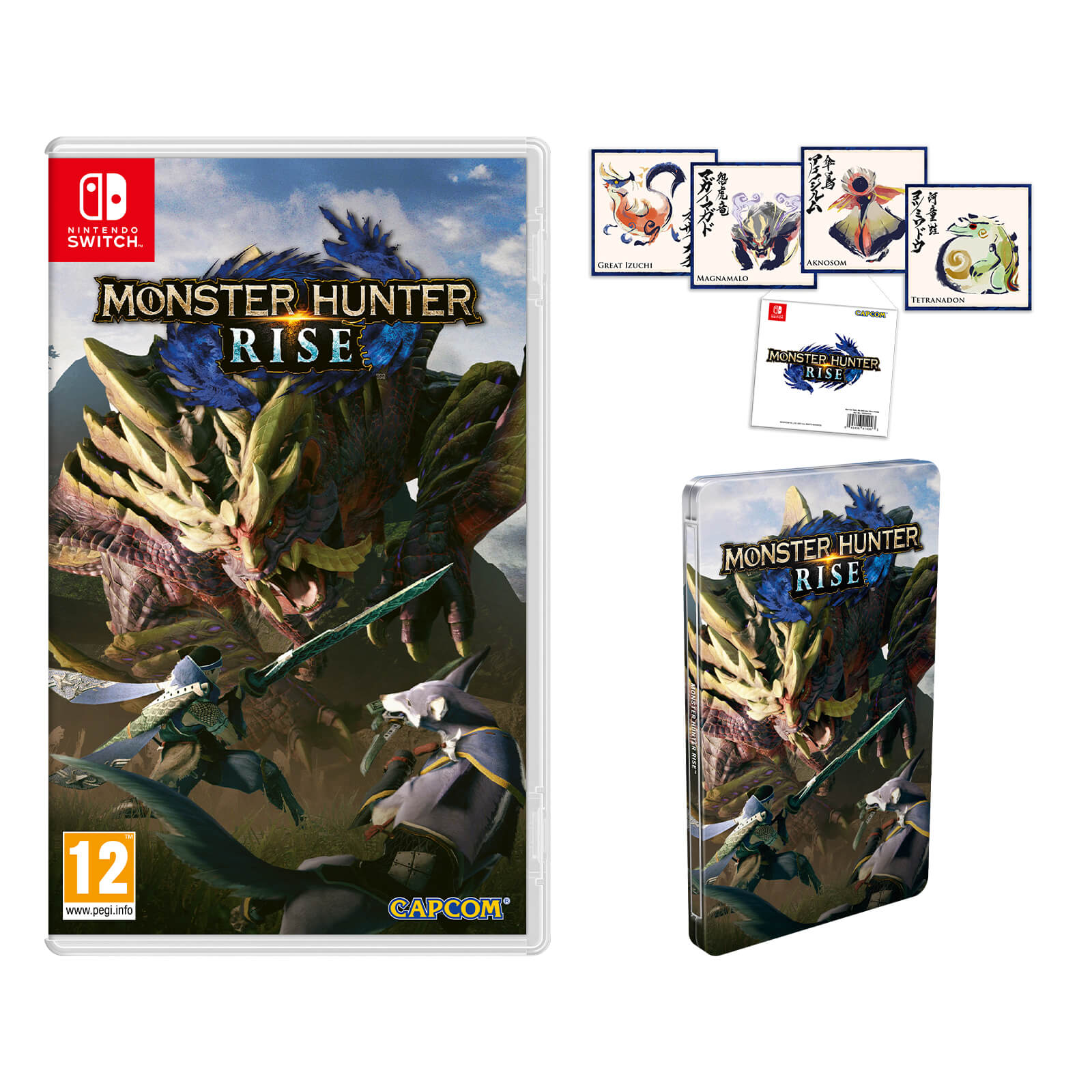 The Nintendo UK store has revealed a couple of pre-order bonuses for Monster Hunter Rise. By reserving the game, you'll receive a free steelbook and collectible cards set. You can get a closer look at these items above.
Monster Hunter Rise launches for Switch on March 26. Pre-order the game on the Nintendo UK store here.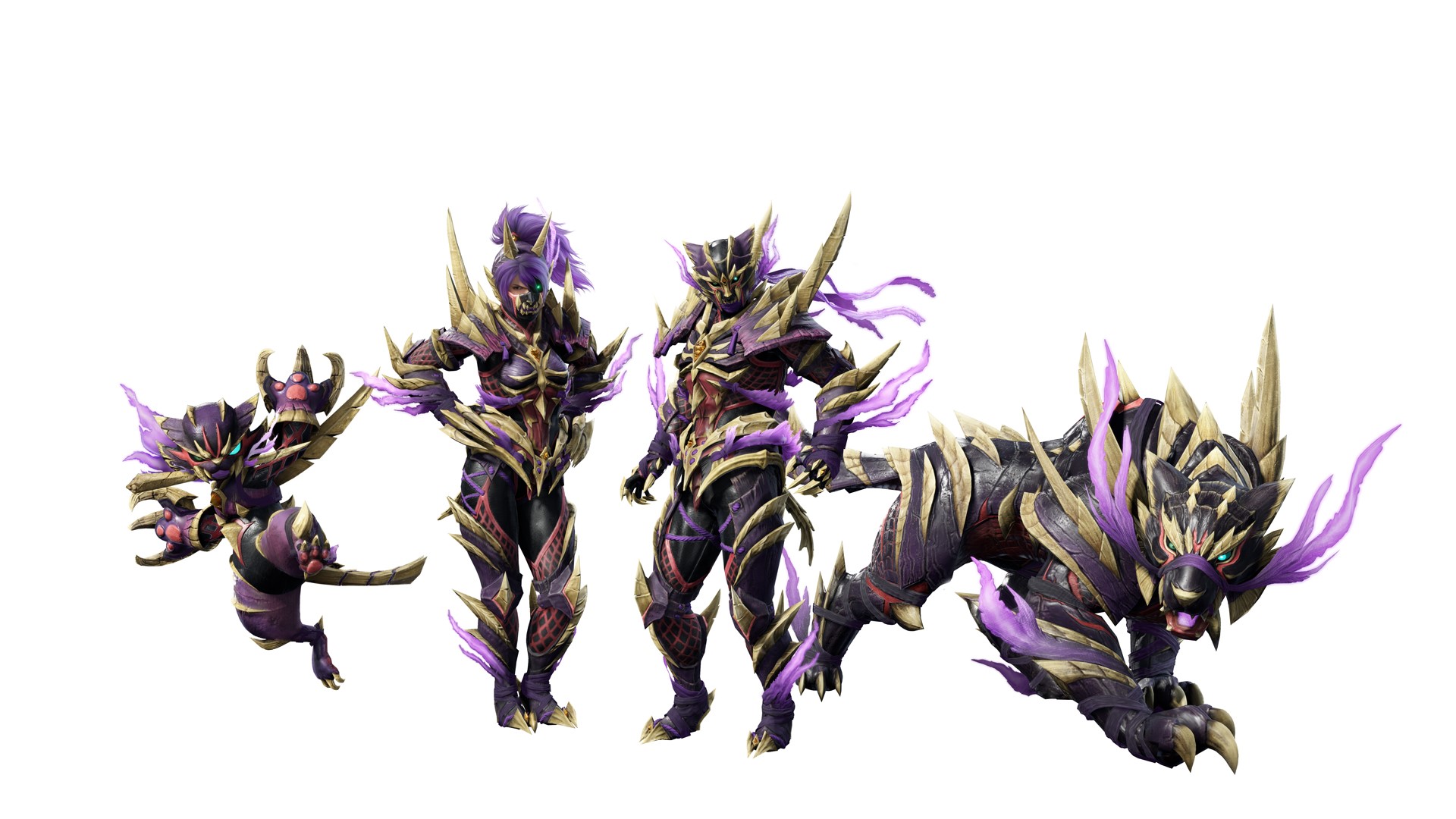 Capcom has shared an official announcement recapping all of the news from today's Monster Hunter Rise Digital Event. It goes over the demo, Wyvern Riding feature, and more.
Here's the full press release: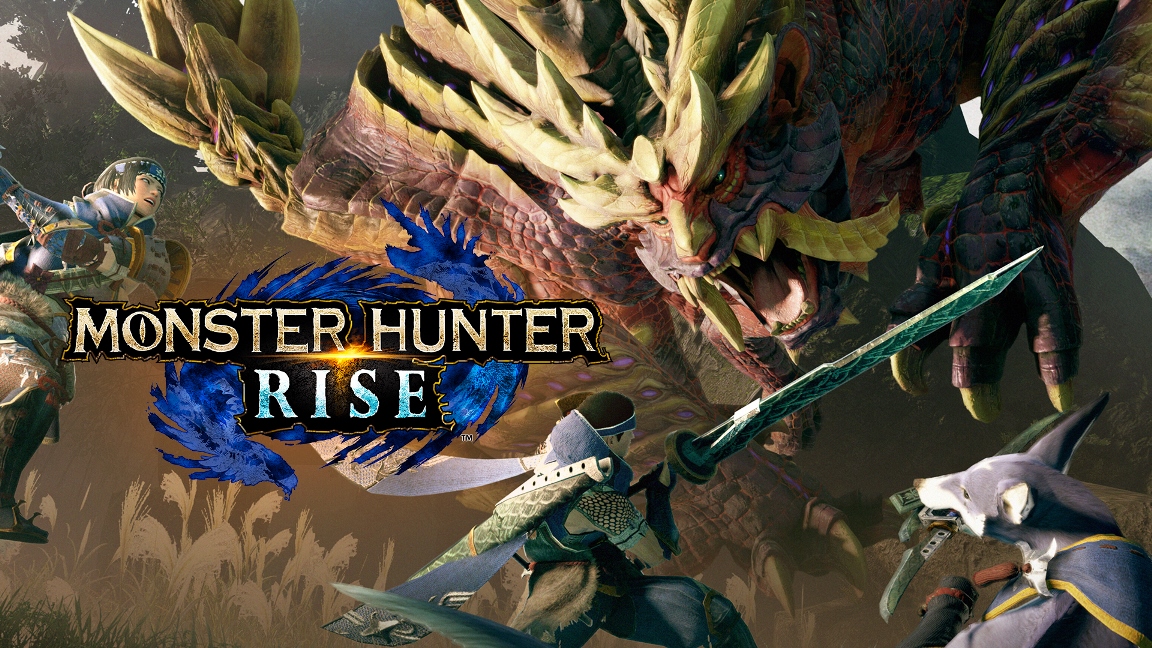 Capcom has shared a series of videos for Monster Hunter Rise. We have the full Digital Event, a new trailer, and "Hunting 101" videos for the Wirebug and Wyvern Riding.
Here's the full roundup: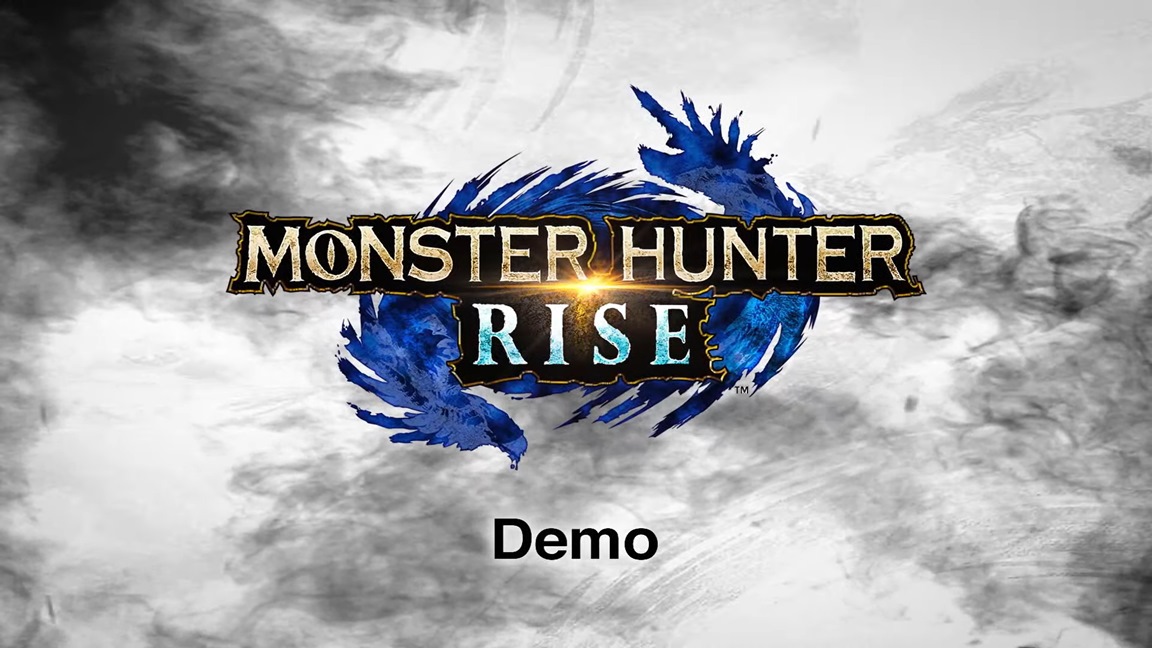 After announcing a demo for Monster Hunter Rise at The Game Awards last month, Capcom shared more news during a digital event that is currently on-going.
Let's get the big news out of the way. Switch owners can see what Monster Hunter Rise has to offer when the demo launches today. It will be distributed via the eShop until February 1.
Players will be able to take on a Beginner Quest, Intermediate Quest, Basic Training Quest, and Wyvern Riding Training Quest. The Beginner Quest and Intermediate Quest can be played solo, but they also support local and online play.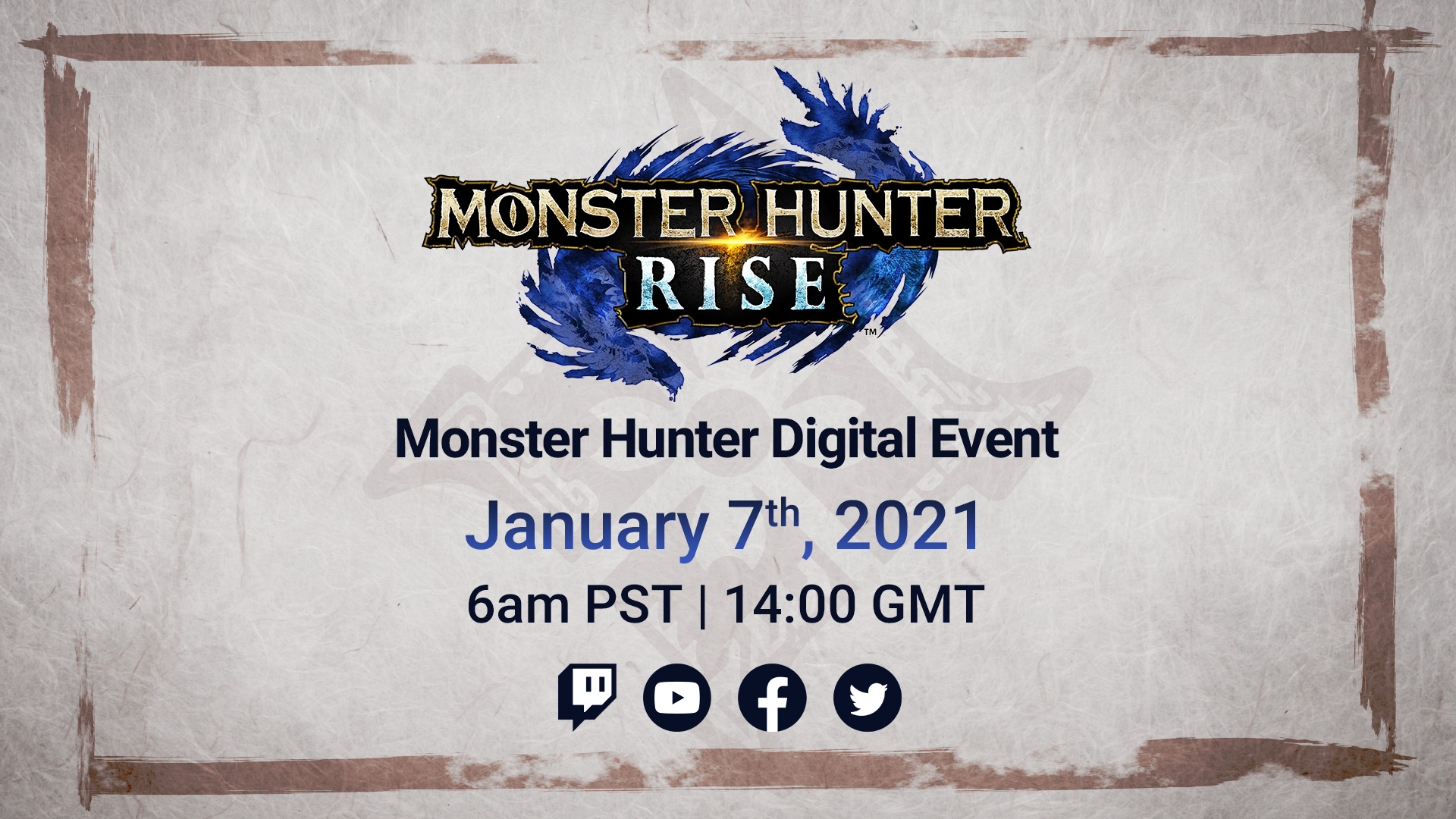 It's not quite a Nintendo Direct, but Capcom will be hosting a Monster Hunter Rise Digital Event not too long from now. Fans can look forward to "big news" and reveals starting at 6 AM PT / 9 AM ET / 2 PM in the UK / 3 PM in the UK. A demo was previously announced for this month, so it's possible we'll be hearing more about that today.
You can watch the Monster Hunter Rise Digital Event as it happens below. Our coverage will continue during and after the broadcast.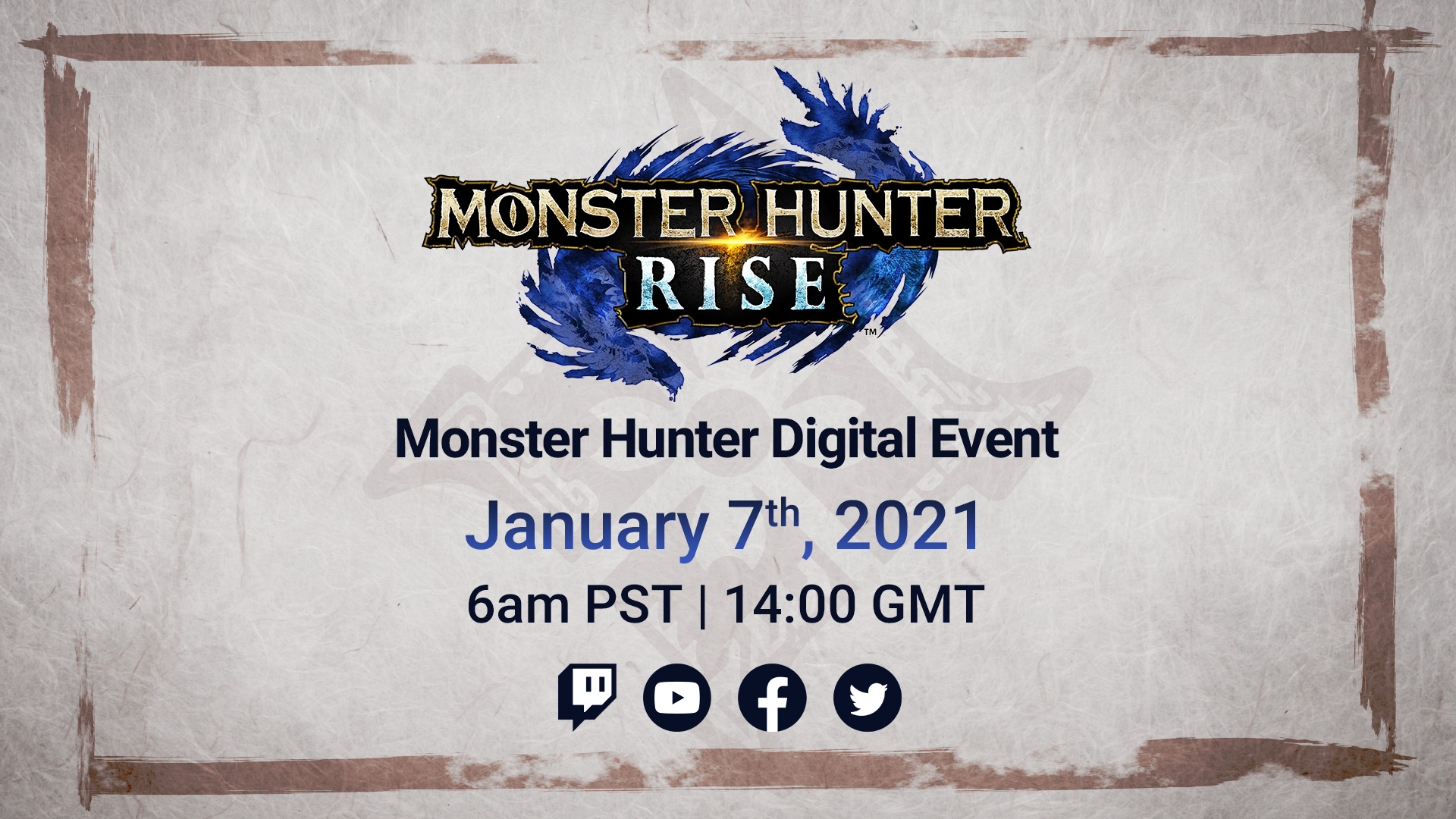 Capcom has announced on its official Twitter that new information regarding Monster Hunter Rise will be shared via livestream on January 7. This follows a video announcement last week regarding new information on the title being released this month.
The livestream will be available on the official Monster Hunter Twitch channel, which can be accessed here.
Additionally, a demo for the game is planned to release sometime this month.