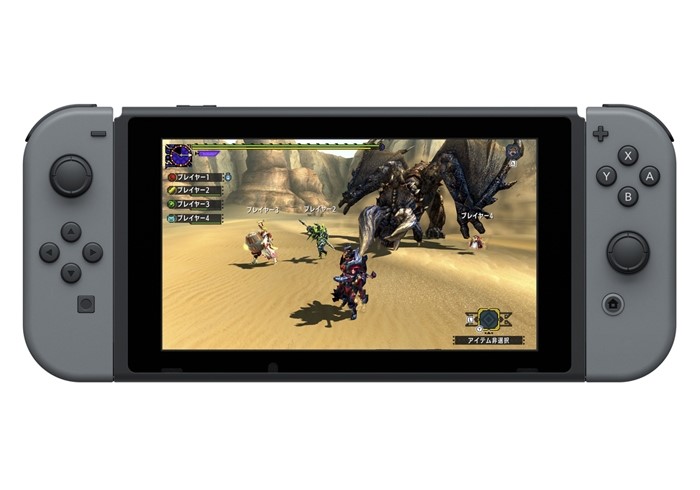 After previously hitting 3DS, Monster Hunter XX landed on Switch in Japan today. A whole ton of footage is posted in the video below.
Capcom currently isn't bringing Monster Hunter XX west, but you can buy the game from the Switch eShop with a Japanese account. Note that it requires 9.8GB of free space.
Source: Switch eShop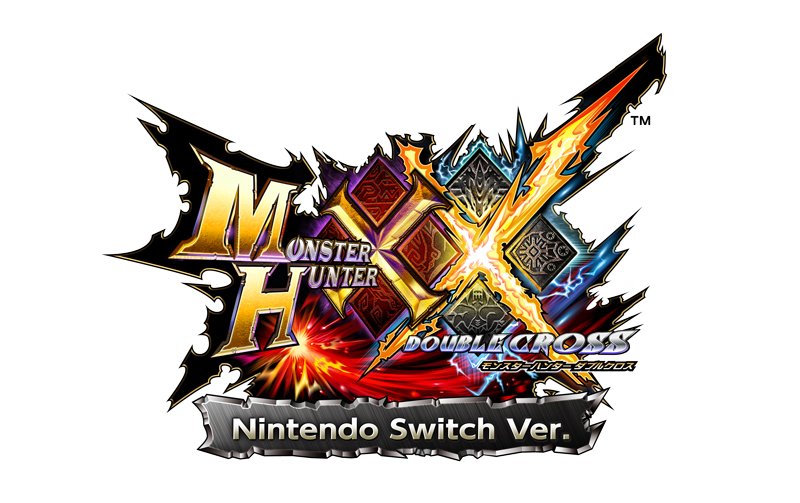 Capcom published another video for Monster Hunter XX to publish the game's imminent launch in Japan. Watch it below.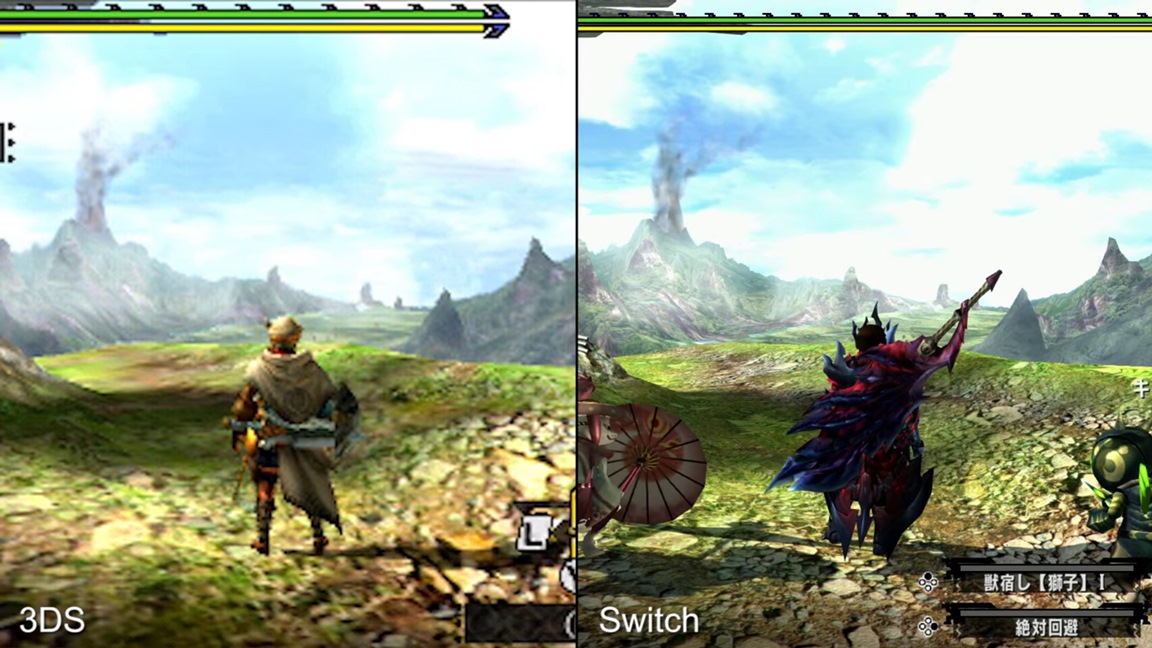 Digital Foundry has returned with yet another technical analysis. Monster Hunter XX on Switch gets the focus, including how it stacks up to the 3DS original.
First, on 3DS, Monster Hunter XX was originally a 240p game. But on Switch, Capcom increased the resolution to 1080p while Switch is docked. In portable mode, Monster Hunter XX is 720p on Switch.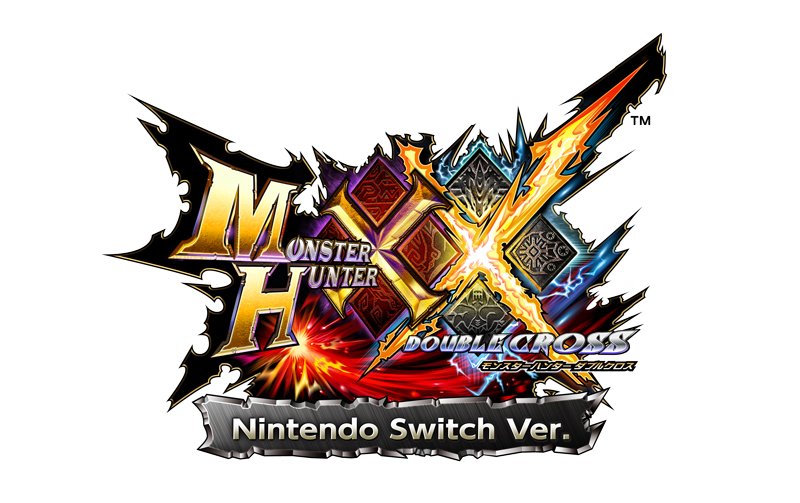 Two more videos are in for Monster Hunter XX on Switch. The first one contains gameplay as shown on the latest episode of Capcom TV, while the other is a general trailer. Both videos are attached below.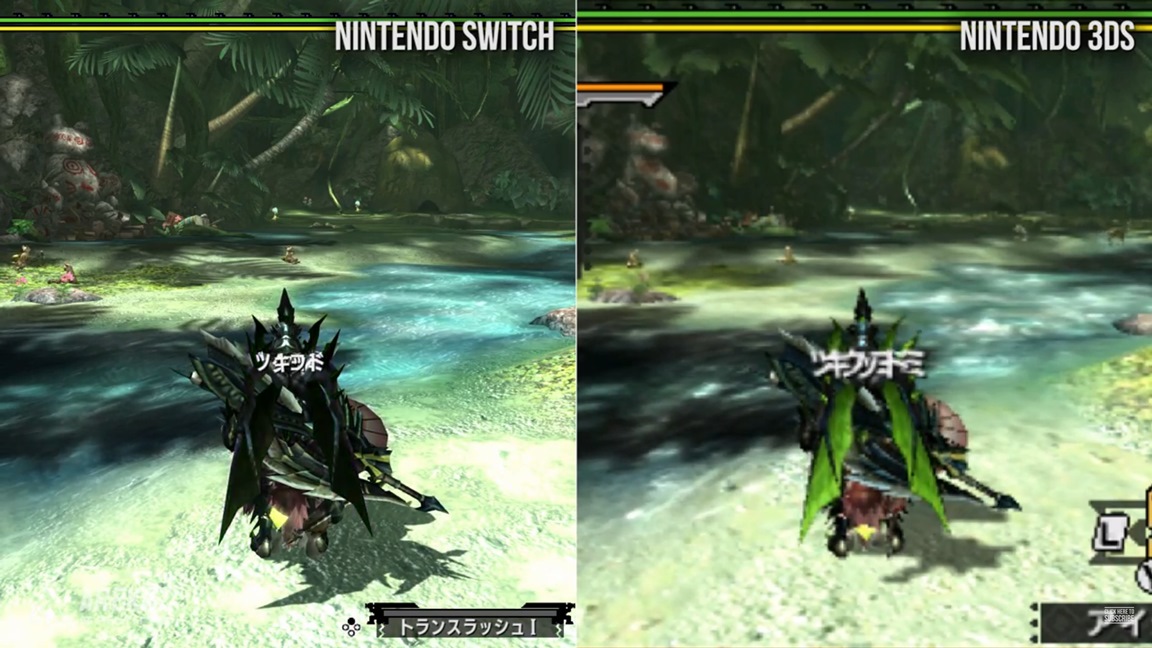 A new video from Arekkz Gaming gives us a look at how Monster Hunter XX compares between the new Switch version and the 3DS original. Watch it below.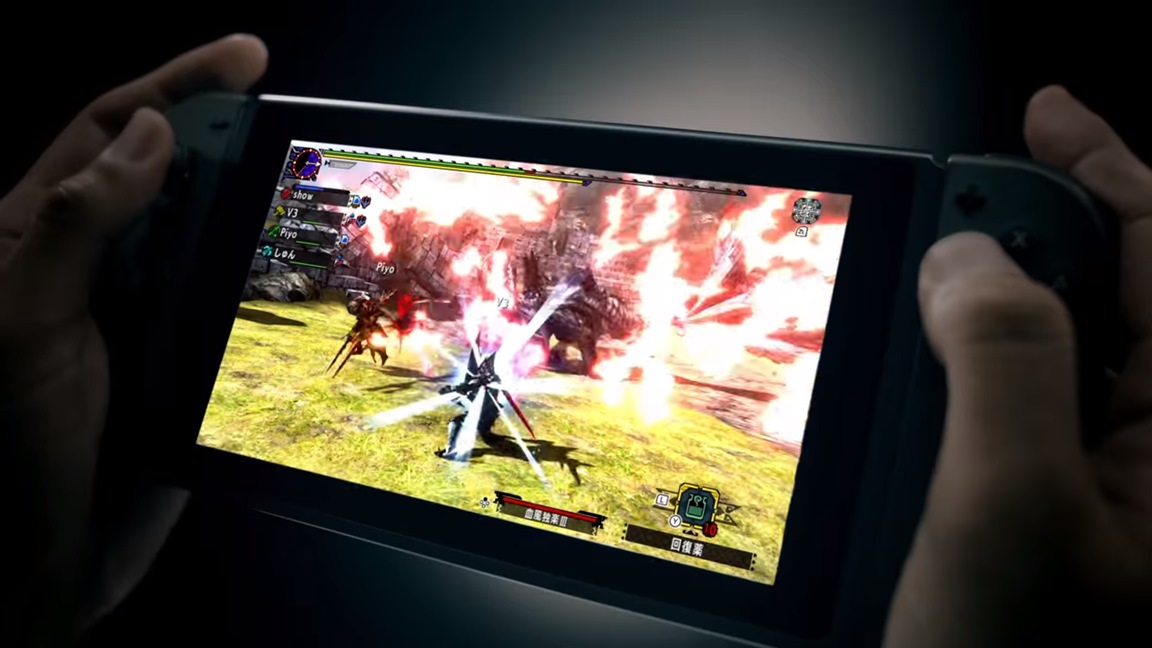 Capcom brought a demo of Monster Hunter XX to the Japanese Switch eShop a short while ago. Take a look at some footage below.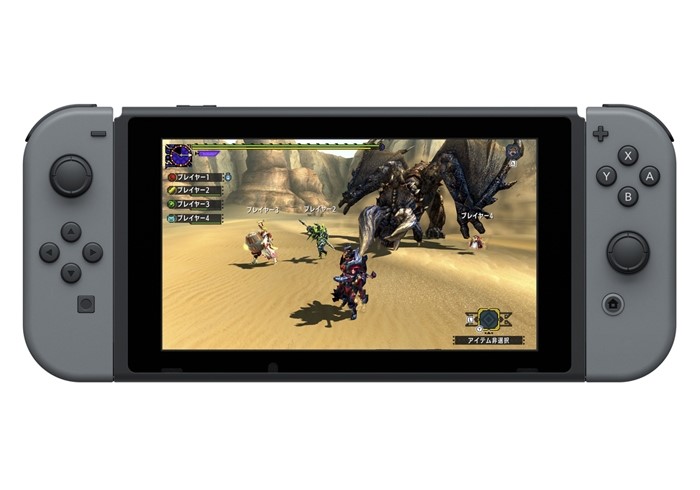 Capcom has put up a demo for the new Switch version of Monster Hunter XX on the eShop. The download takes up 1.7GB of space.
Thus far, Capcom has yet to announce any localization plans for Monster Hunter XX. However, if you have a Japanese Nintendo account, it's possible to download today's demo from the Japanese eShop.
Source: Switch eShop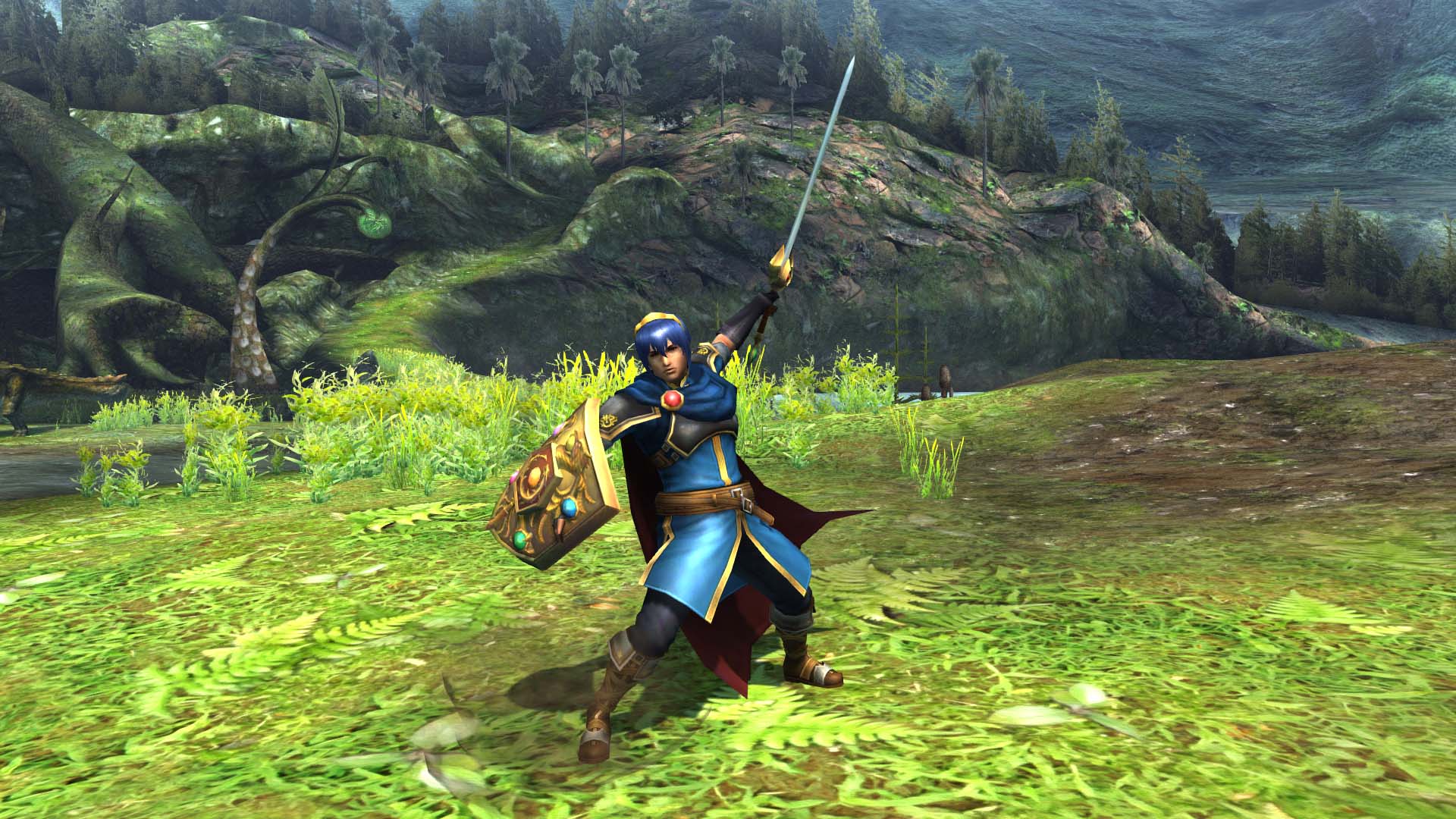 Capcom uploaded a new trailer for Monster Hunter XX on Switch earlier this week. Alongside that video, new details were shared as well.
New to the Switch version of Monster Hunter XX is rumble. However, HD Rumble isn't actually supported – it's just standard rumble. The feature is enabled when a monster roars, when you strike a monster with a Hunting Art, and when Barufaruku's special move known as Comet connects. Rumble can be enabled / disabled at any time.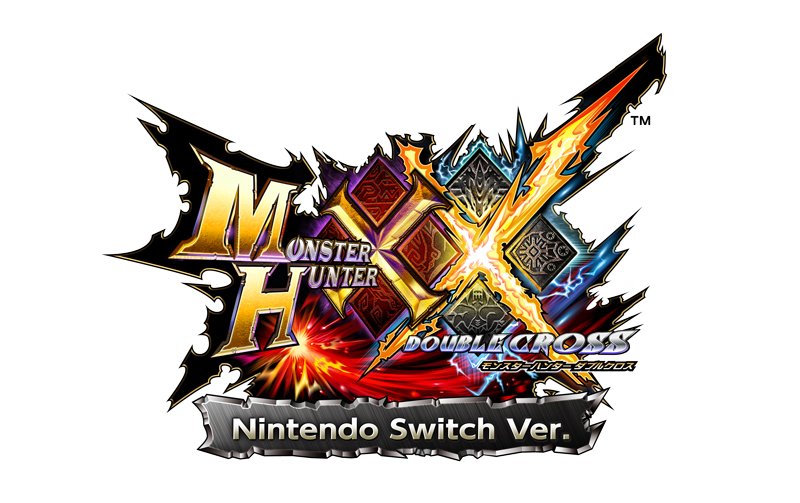 Ultra Street Fighter II was seen by Capcom as a sort of test run for the Switch – the company has said that its sales numbers would influence their future support for the platform. The game has exceeded Capcom's expectation, selling about 450,000 copies worldwide so far. However, it seems Capcom is not quite done testing the Switch yet. During a Q&A session at their recent financial results meeting for the past quarter, someone inquired about Capcom's future support for the Switch given Ultra Street Fighter II's success. Here's what Capcom had to say:
The Nintendo Switch seems to be doing very well, and we look forward to further growth in its install base. Beginning with Monster Hunter XX (Double Cross) Nintendo Switch Ver. for Japan, we are evaluating how we will support this platform in the future.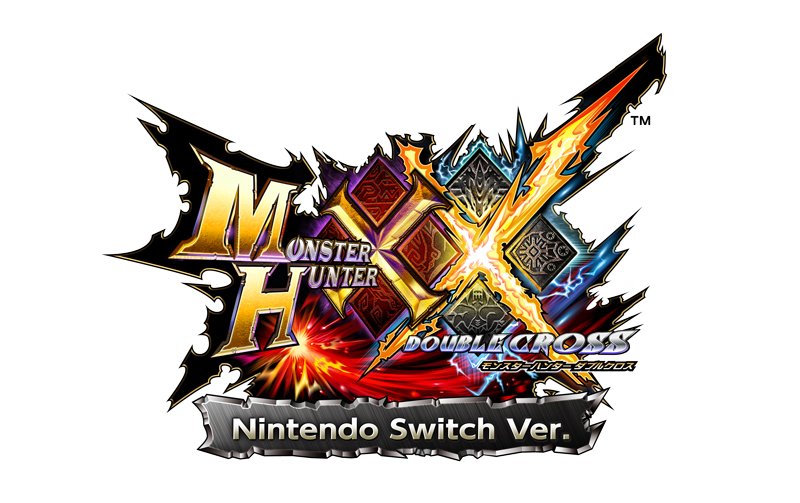 Capcom released a new "Hunter Life" trailer for the upcoming Switch version of Monster Hunter XX. View today's video below.