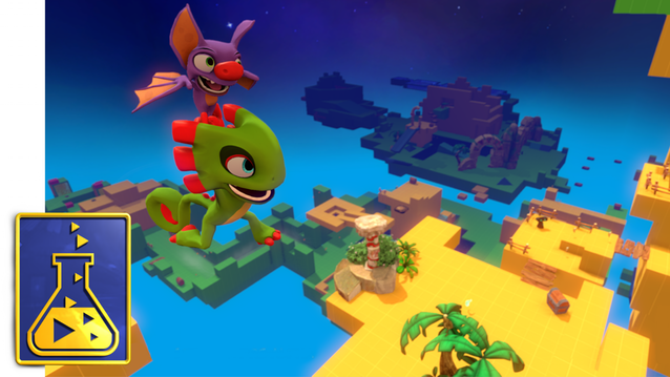 Polygon and IGN have shared another more footage from the Toybox version of Yooka-Laylee Playtonic put out earlier today. The download allows players to mess around with some of what the platformer will offer next year. See the latest gameplay below.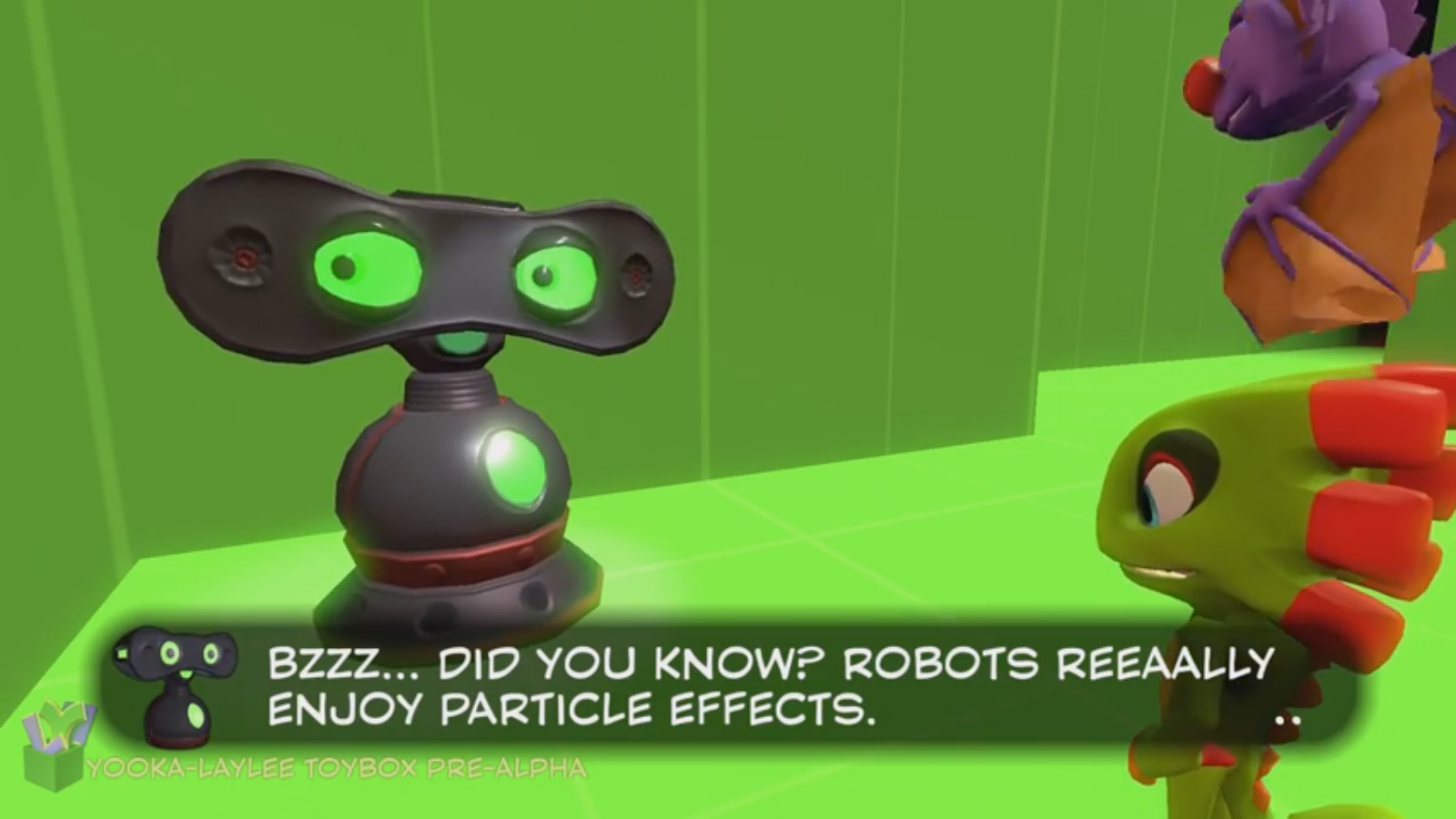 As previously mentioned, Playtonic released Yooka-Laylee's Toybox to eligible backers earlier today, giving fans a chance to try out the platformer's mechanics and experience some of its elements. View some footage of the "demo" below.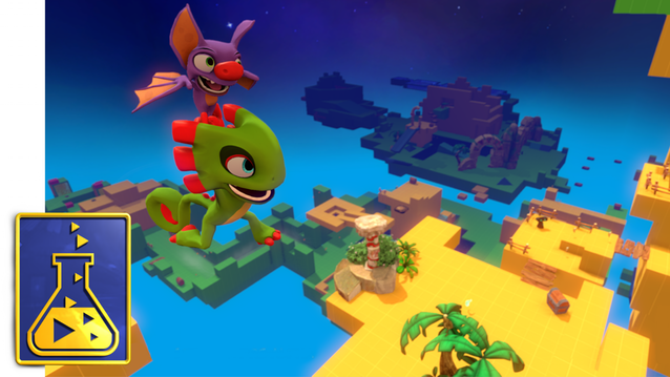 Playtonic is giving some of its fans a chance to try out Yooka-Laylee. Starting today, those who pledged £20 and above on Kickstarter will receive download codes for the Toybox. It's a demo in one sense, but the game's actual environments "will be far more vast and detailed", and the final release will offer "far more moves, animations and general polish".
The following trailer should introduce players to the Toybox:
With Yooka-Laylee's Toybox, Playtonic wants to give loyal fans a taste of the core mechanics. Feedback will also be used to improve the end product.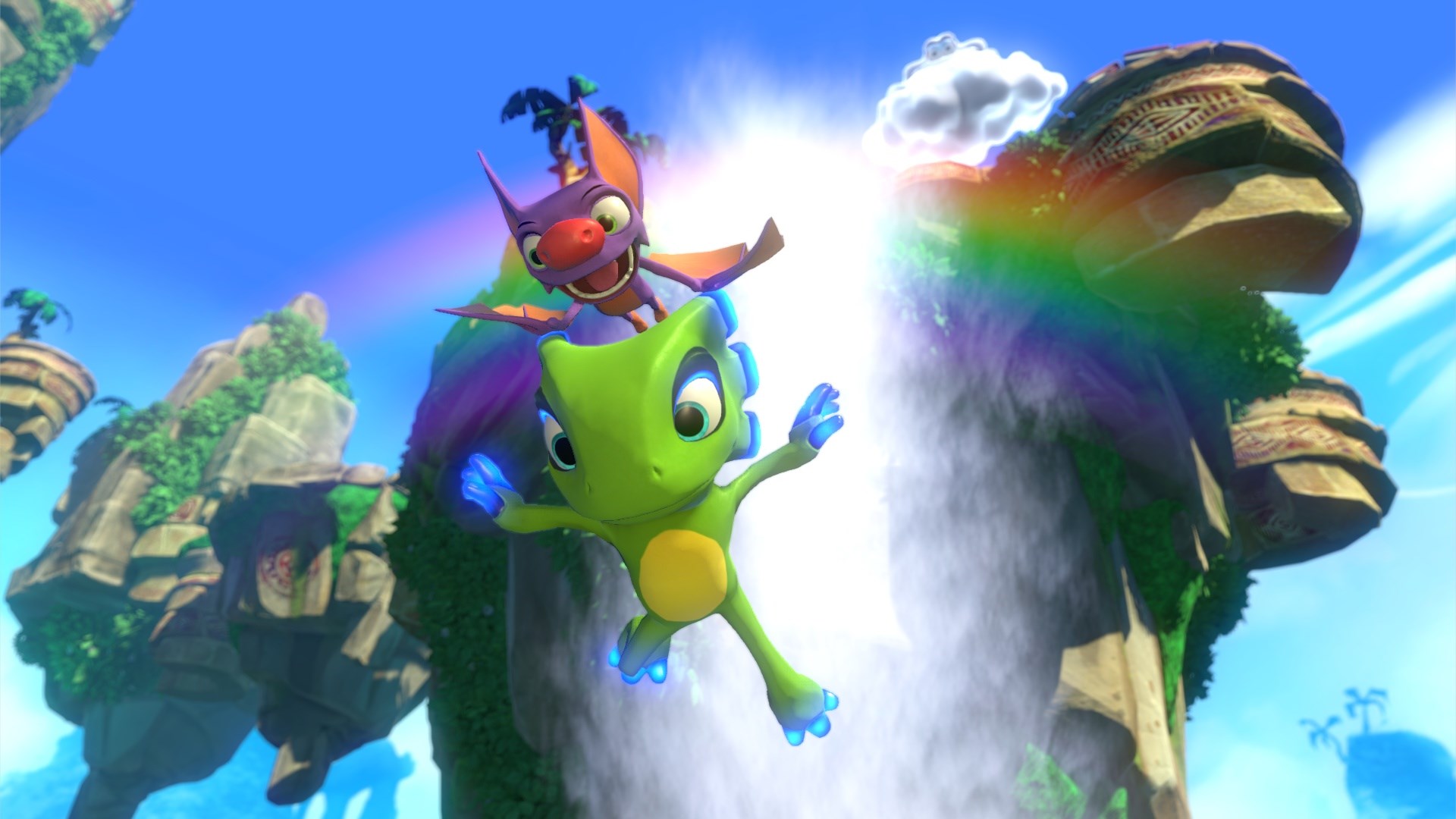 E3 may be over, but we're still seeing footage and interviews pour out of the show. Eurogamer now has its own interview up with Yooka-Laylee art director Steve Mayles and composer Grant Kirkhope, along with footage. See their video below.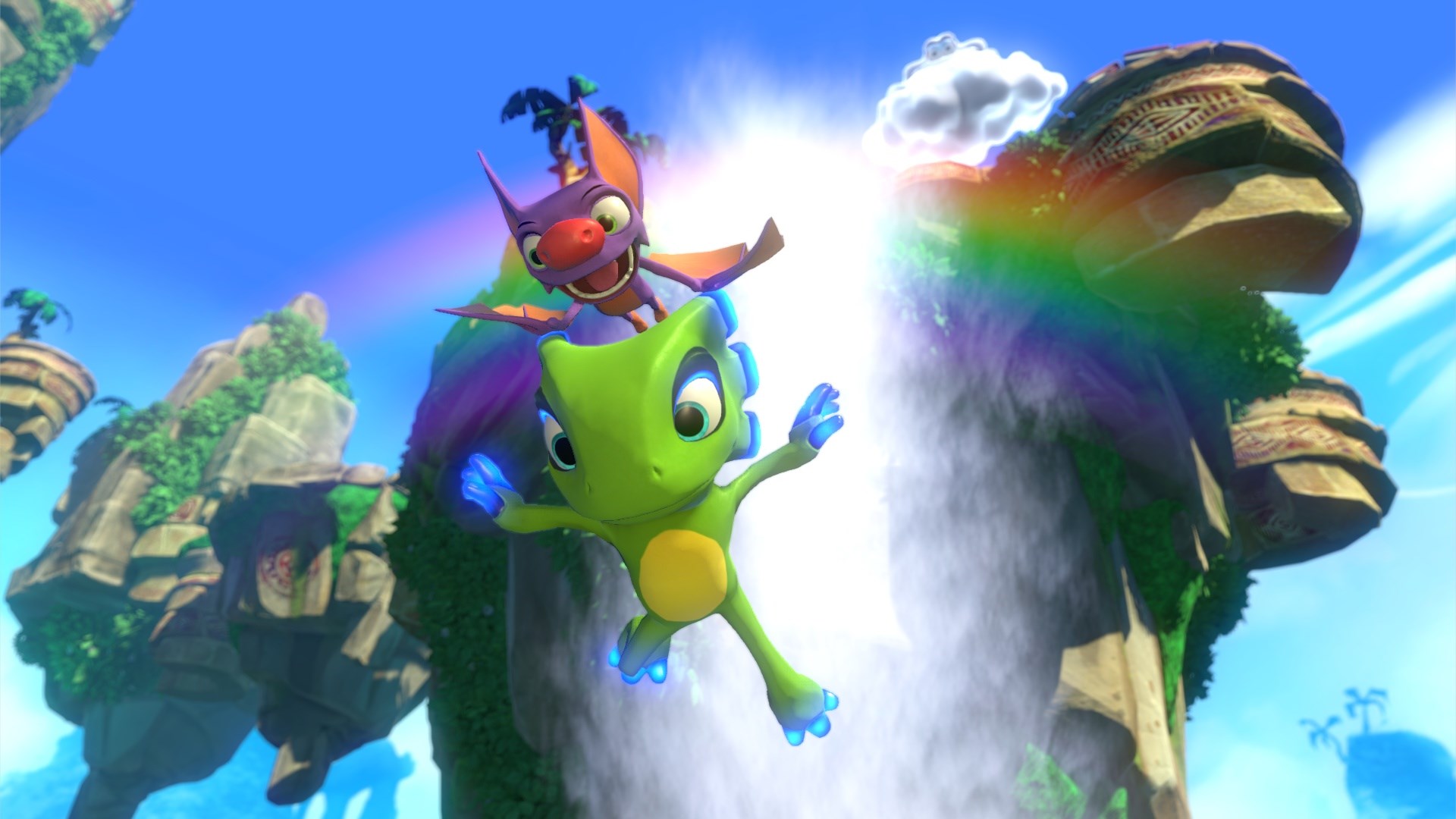 GameXplain chatted with Grant Kirkhope and Steve Mayles at E3. The two commented on expandable levels, minecraft segments, lessons learned from Banjo-Kazooie and Banjo-Tooie, and more. The full interview is below.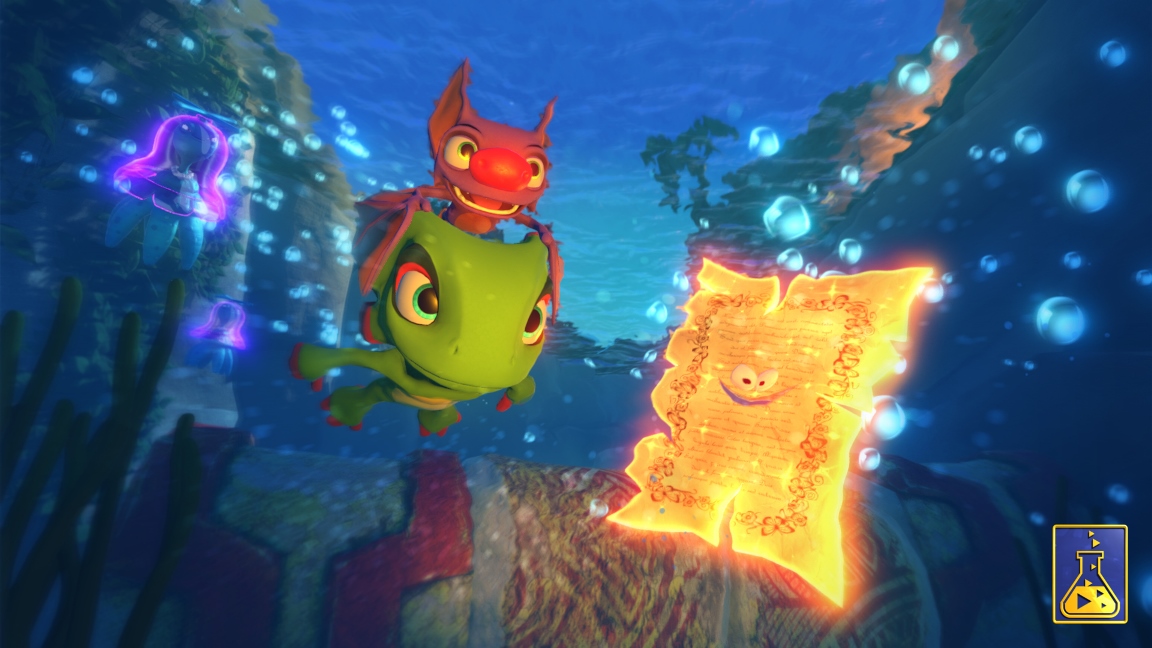 Polygon has put up another video with gameplay which also has an interview with Steve Mayles and Grant Kirkhope. View it below.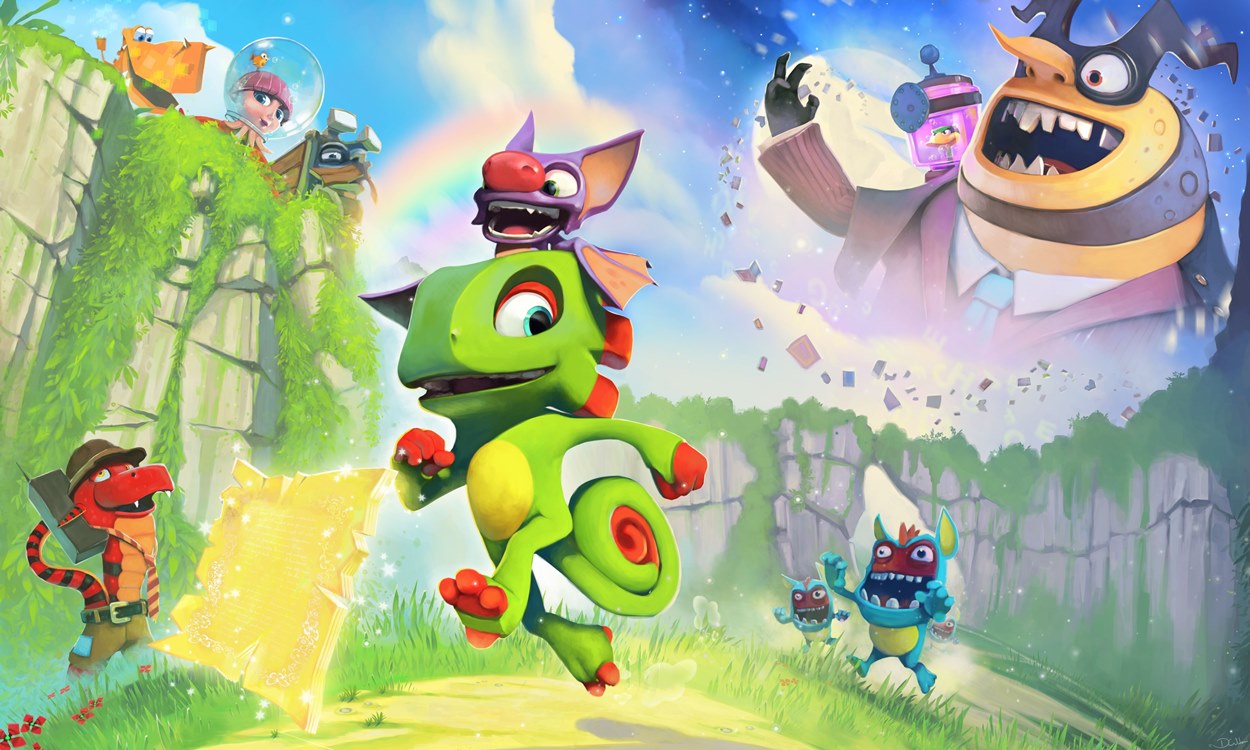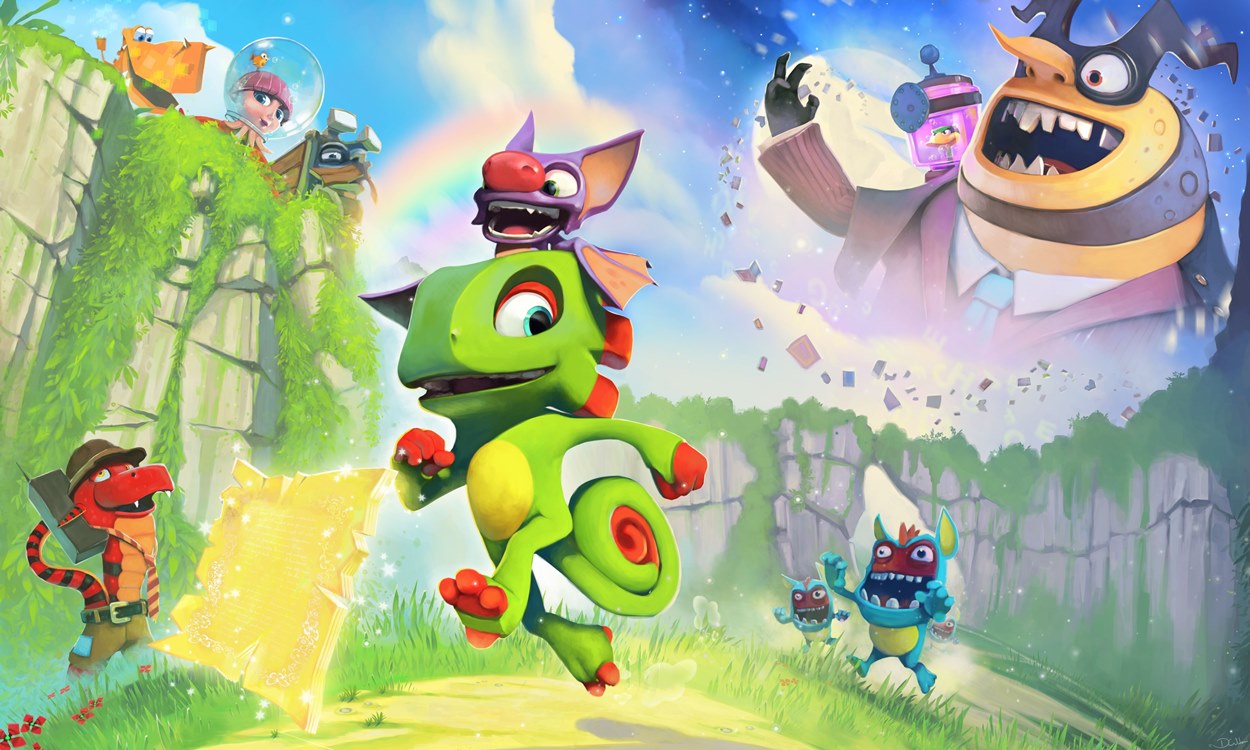 Following today's trailer, several outlets are starting to post new gameplay videos. We'll be rounding those up below.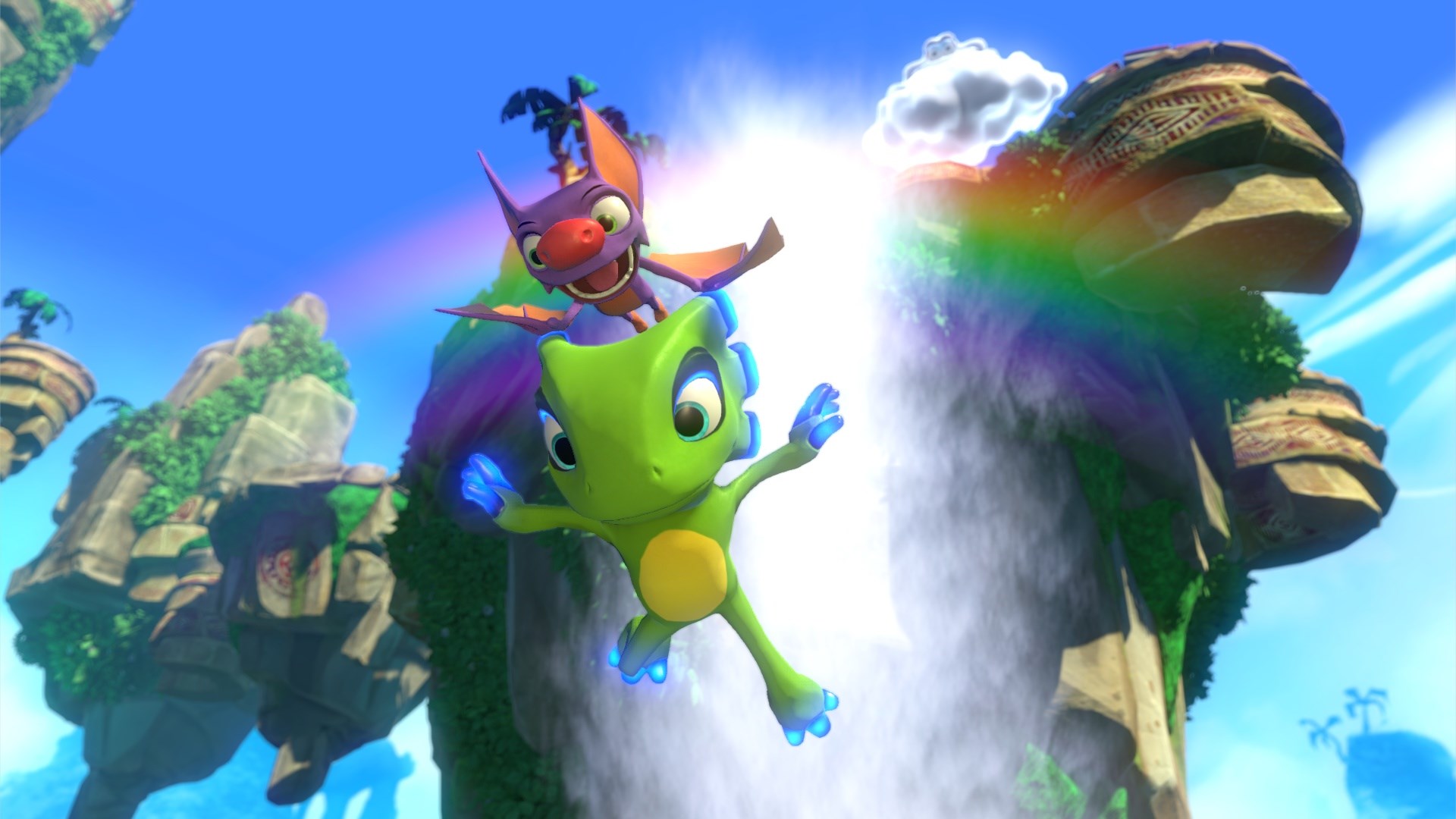 Playtonic and Team17 have released several new screenshots and art from Yooka-Laylee. Find them in the gallery below.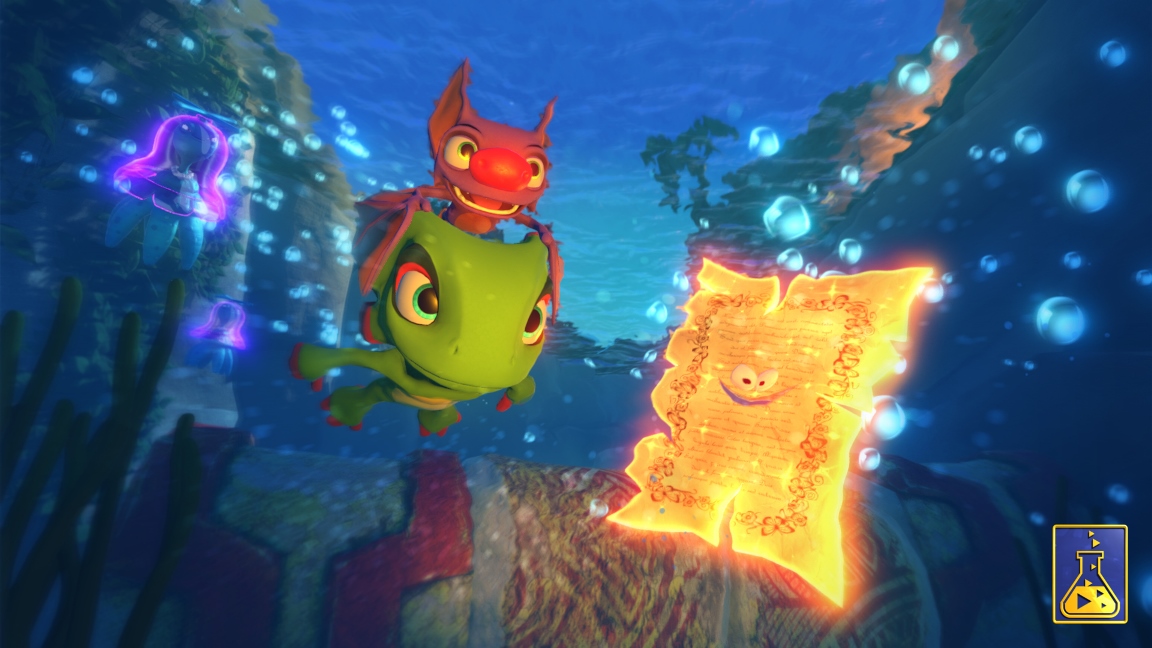 Playtonic has come out with the very first trailer for Yooka-Laylee, which you can watch below. The video confirms a new launch timing of Q1 2017. The game was originally planned for release this October.
Playtonic shared the following regarding the delay:
While we felt confident we could ship the game in October as originally projected in our Kickstarter, the Playtonic team has decided that it would prefer to add a few extra months' polish to the game schedule.

Ultimately, this will allow us to deliver a better game to the tens-of-thousands of you who've supported us throughout development. And that's what we all want, right?

We're sure some will be disappointed by the prospect of a few extra months' wait, however the team is confident that we've made the right decision for the game and that you'll be pleased with the results when Yooka-Laylee arrives early next year.