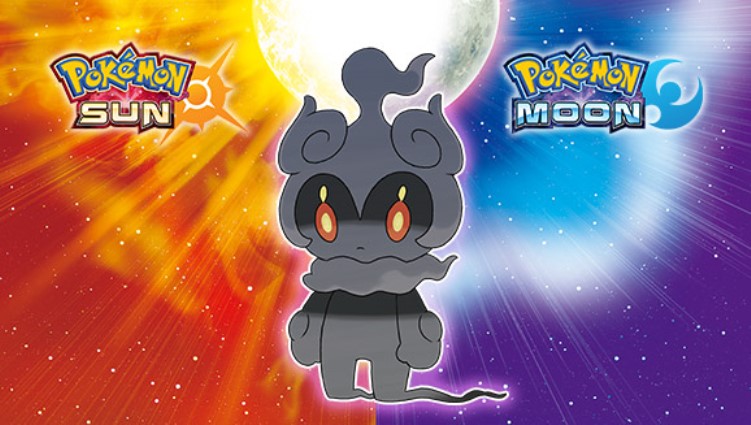 Starting today, Gamestop stores all around the US will be distributing the special mythical Pokemon, Marshadow. Its signature move, Spectral Thief, can steal the stat boosts of an opponent while attacking all at once. Its exclusive Z-Move, Soul-Stealing Seven Star Strike, is a devastating attack as well. Check out the trailer below.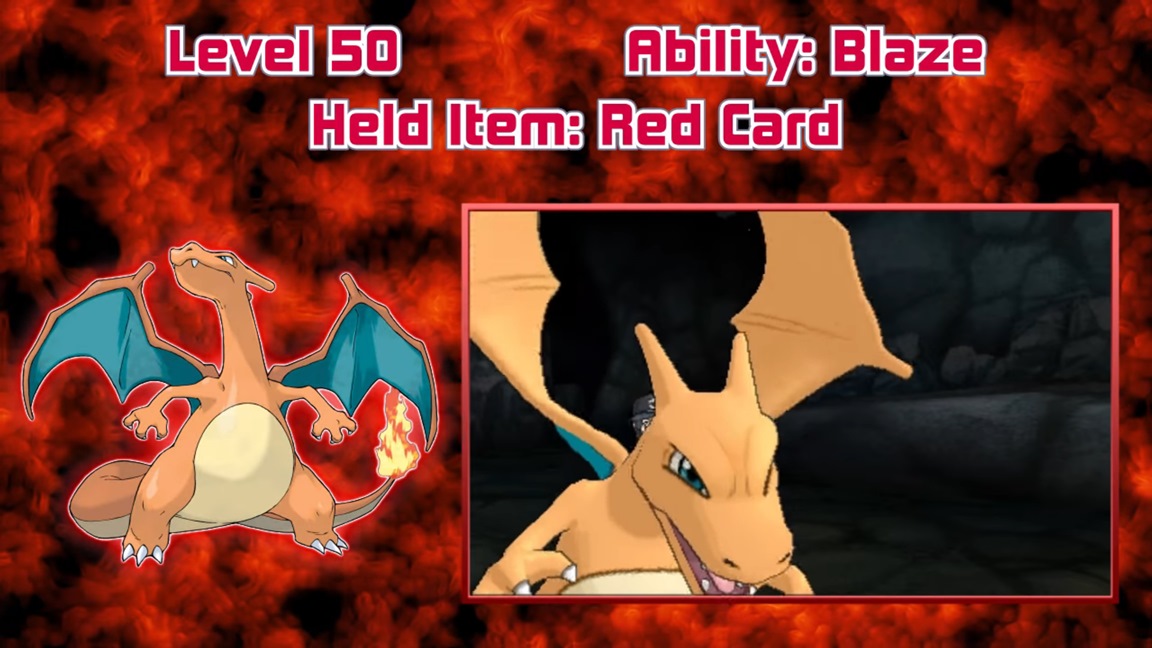 Starting today, Target stores across the US will be distributing Charizard for Pokemon Sun and Pokemon Moon. The retailer will be handing out a special code that can be redeemed in-game. Check out a trailer for the distribution below.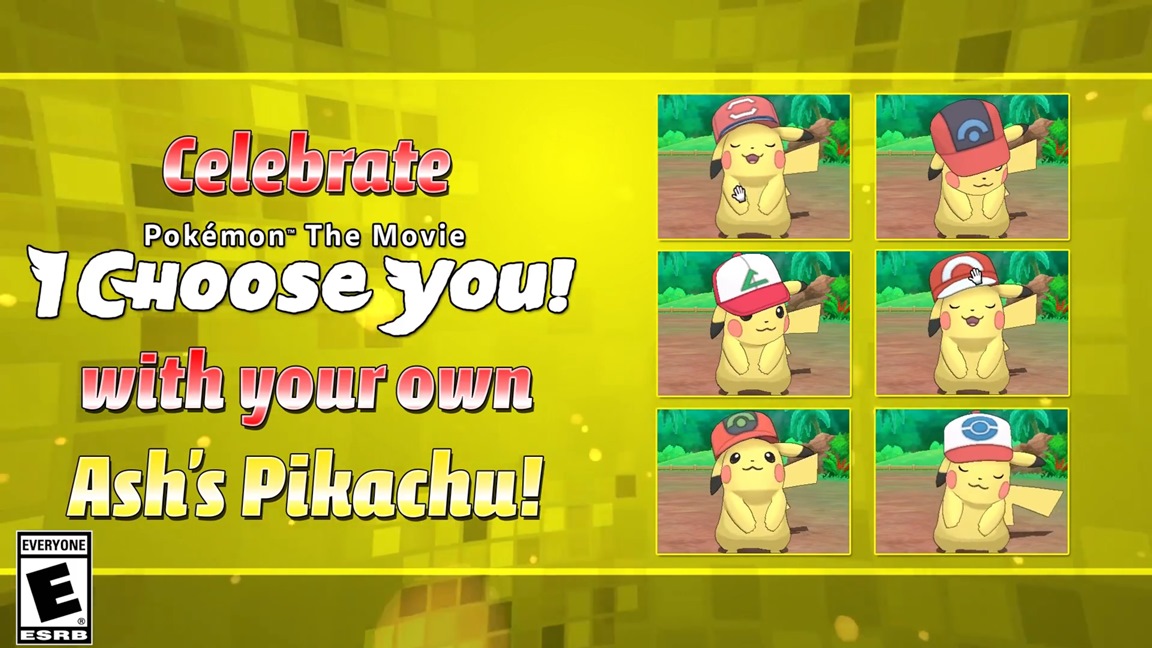 A trailer has been released for the new Ash's Pikachu distribution that is beginning in Pokemon Sun/Moon. See it below.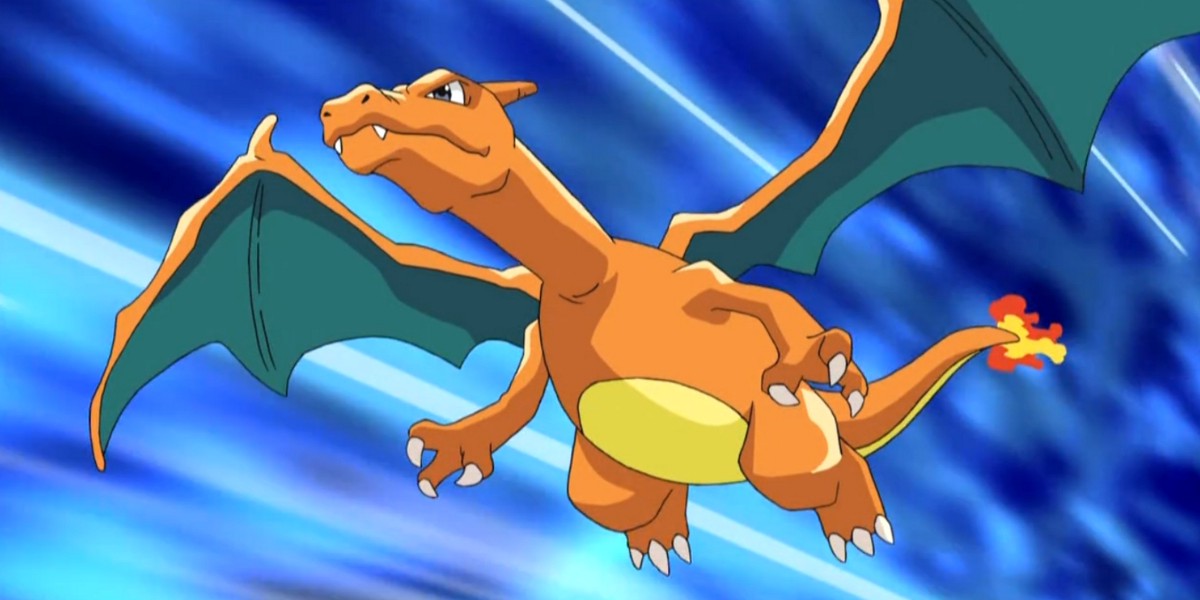 Beginning October 1, Target will be hosting an exclusive Charizard distribution for Pokemon Sun and Pokemon Moon. It can be received in the two games with a download code.
The powerful Charizard will be at level 50. Dragon dance, flare blitz, fly, and earthquake are its included moves. Charizard also knows the ability Blaze, and holds a Red card item.
The promotion ends on October 14 and is exclusively available at Target locations in the US and Canada.
Source: Pokemon PR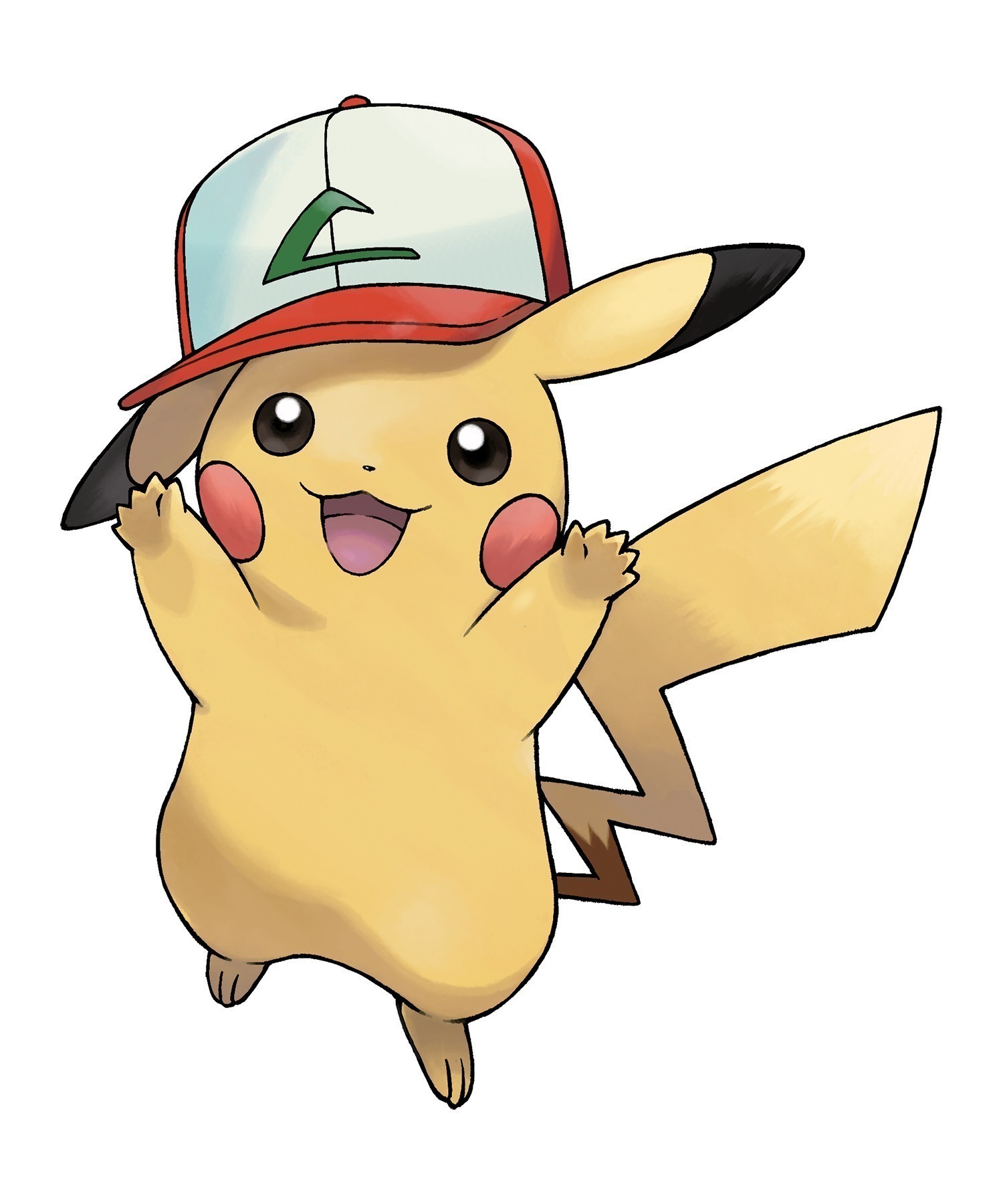 Update: The Pokemon Company has clarified that the code can only be used once:
PLEASE NOTE: You will only be able to use this code once! The date you choose to enter the code will determine which hat and move set your special Pikachu will have. This means you're going to have to be very careful when deciding on which Pikachu you wish to add to your party.
---
Original: In preparation for Pokemon the Movie: I Choose You!, special distributions are planned for Pokemon Sun and Moon. For six weeks starting on September 19, the official Pokemon website will be distributing codes for different versions of Pikachu wearing Ash's hat.
The schedule is as follows:
September 19 – 25 Ash's Original Cap Pikachu
September 26 – October 2 Ash's Hoenn Cap Pikachu
October 3 – 9 Ash's Sinnoh Cap Pikachu
October 10 – 16 Ash's Unova Cap Pikachu
October 17 – 23 Ash's Kalos Cap Pikachu
October 24 – 30 Ash's Alola Cap Pikachu
Those who attend the Pokemon the Move: I Choose You! dubbed screenings on November 5 and November 6 will receive a Pokemon TCG card featuring Ash's Pikachu and a QR code that unlocks an in-game Ash's Pikachu (wearing a different hat than the previous six) and an event for Pokemon Ultra Sun and Ultra Moon that starts on November 17.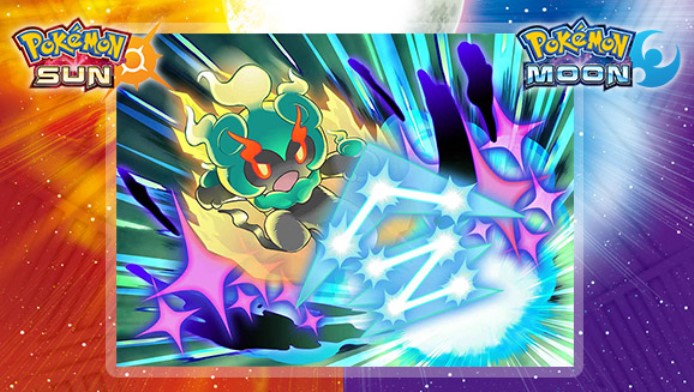 A new Pokemon Sun/Moon distribution has been confirmed. In October, GameStop will be handing out codes for Marshadow.
Marshadow will be at level 50 with the Marshadium Z item. It'll know the moves Spectral Thief, Close Combat, Force Palm, and Shadow Ball.
Here's the rundown of Marshadow's distribution: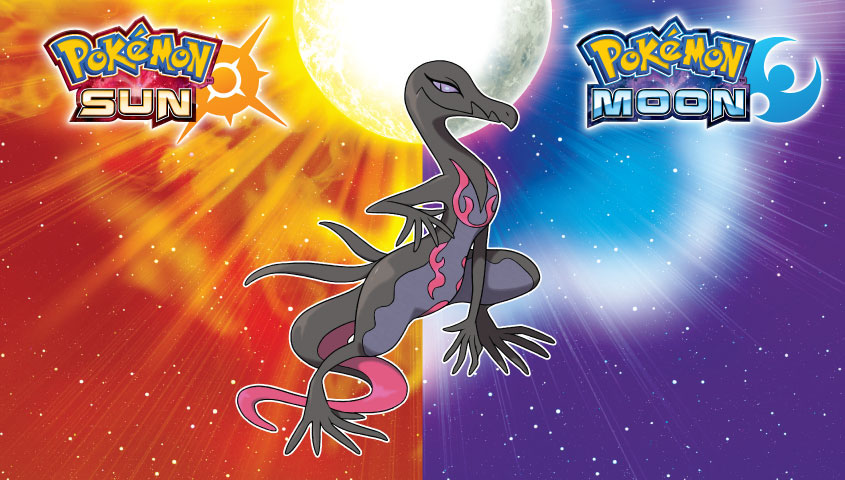 Tying in with the new Salazzle distribution, GameStop is hosting a new Pokemon Sun/Moon event this weekend. If you're one of the first 100 attendees, you'll receive a free Tapu Bulu, Legendary Guardian poster. Game demos will also be available along with the Salazzle distribution.
GameStop's Pokemon Sun/Moon event will take place on August 19 between 12 PM and 3 PM local time. Continue on below for the full lineup of participating locations.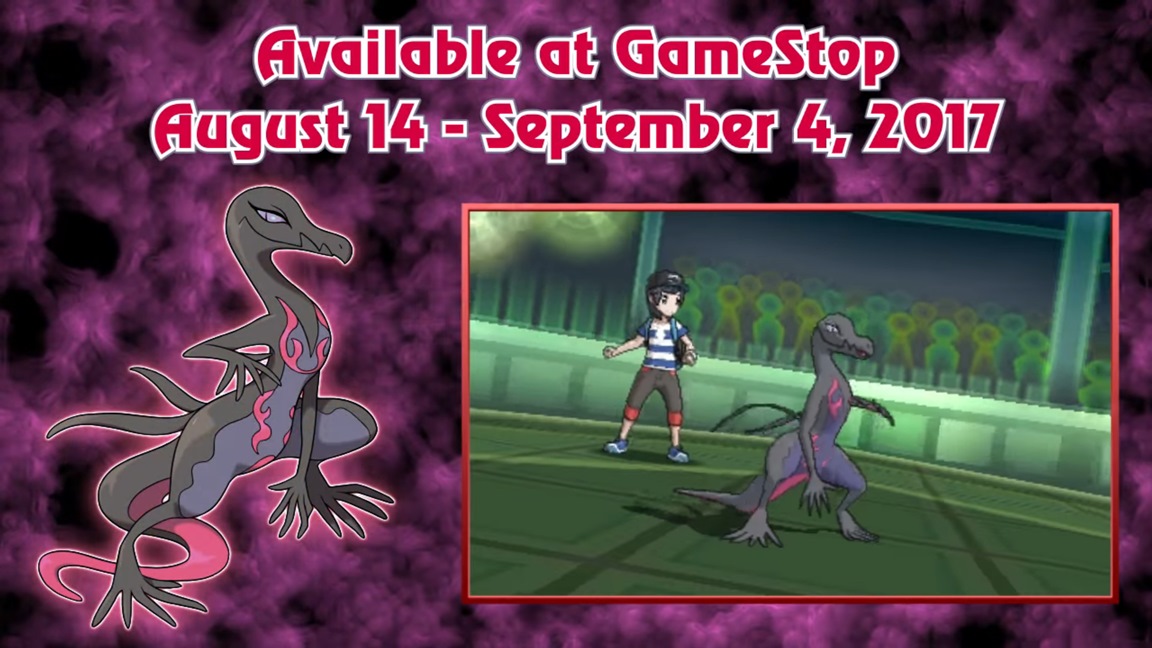 GameStop is hosting a distribution for Pokemon Sun/Moon that can net you a new Salazzle. If you visit the store by September 4, the Pokemon can be yours. View a trailer for the distribution below.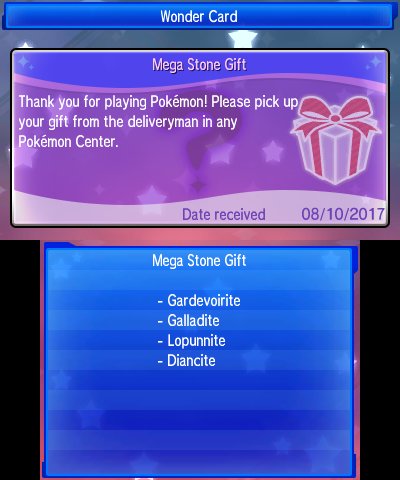 Pokemon Sun and Pokemon Moon have been updated again with a new global event. By using the code "POYONG", players can receive the Mega Stones for Mega Gardevoir, Mega Gallade, Mega Lopunny, and Mega Diancite. As of now, there is no end date known for the distribution.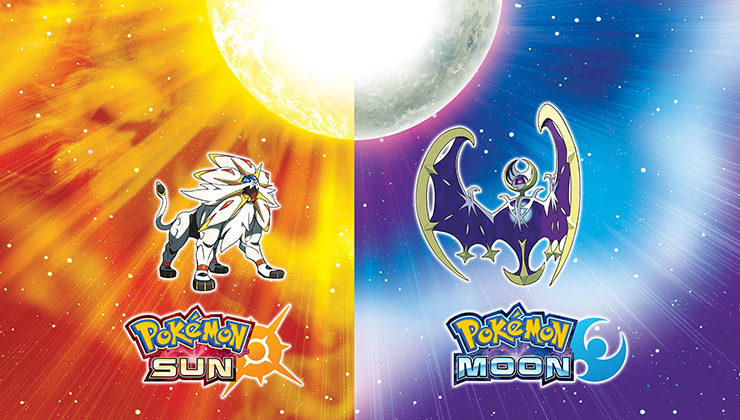 The 9th Global Mission in Pokemon Sun & Moon, which is still ongoing but has already met its goal, will be the final one. With the release of Ultra Sun and Ultra Moon only a couple of months away, we can likely expect Global Missions to continue in those games though.