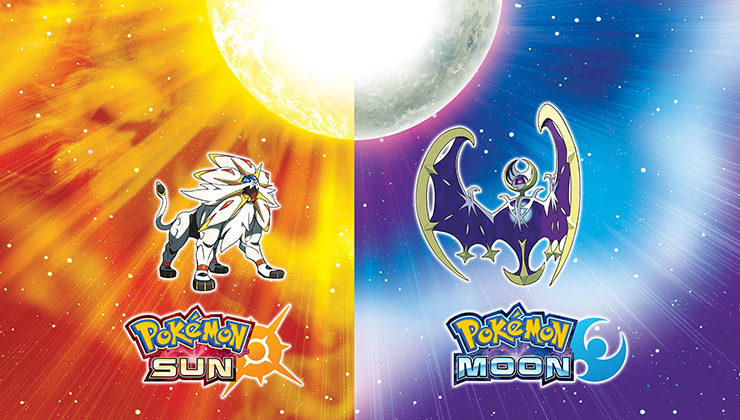 The 9th Global Mission in Pokemon Sun & Moon, which is still ongoing but has already met its goal, will be the final one. With the release of Ultra Sun and Ultra Moon only a couple of months away, we can likely expect Global Missions to continue in those games though.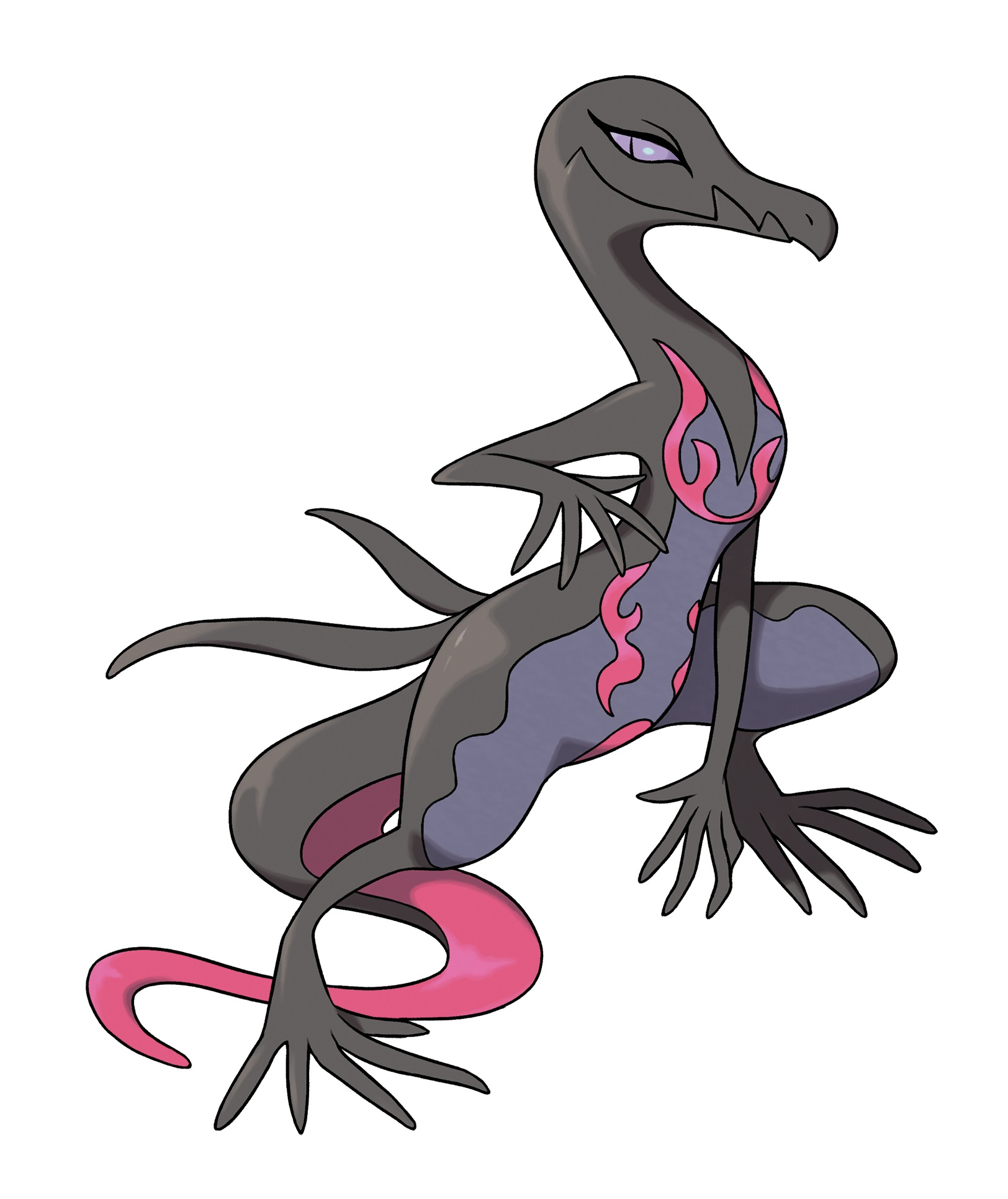 We previously heard about GameStop's Salazzle distribution for Pokemon Sun/Moon. Details are available for the European event as well.
GAME will be offering Salazzle starting August 18. Nintendo Zones in Germany will be handling the distribution. Micromania has the France distribution, and GameStop will be taking care of things in Italy.
The Salazzle distribution for Pokemon Sun/Moon will run through September 18.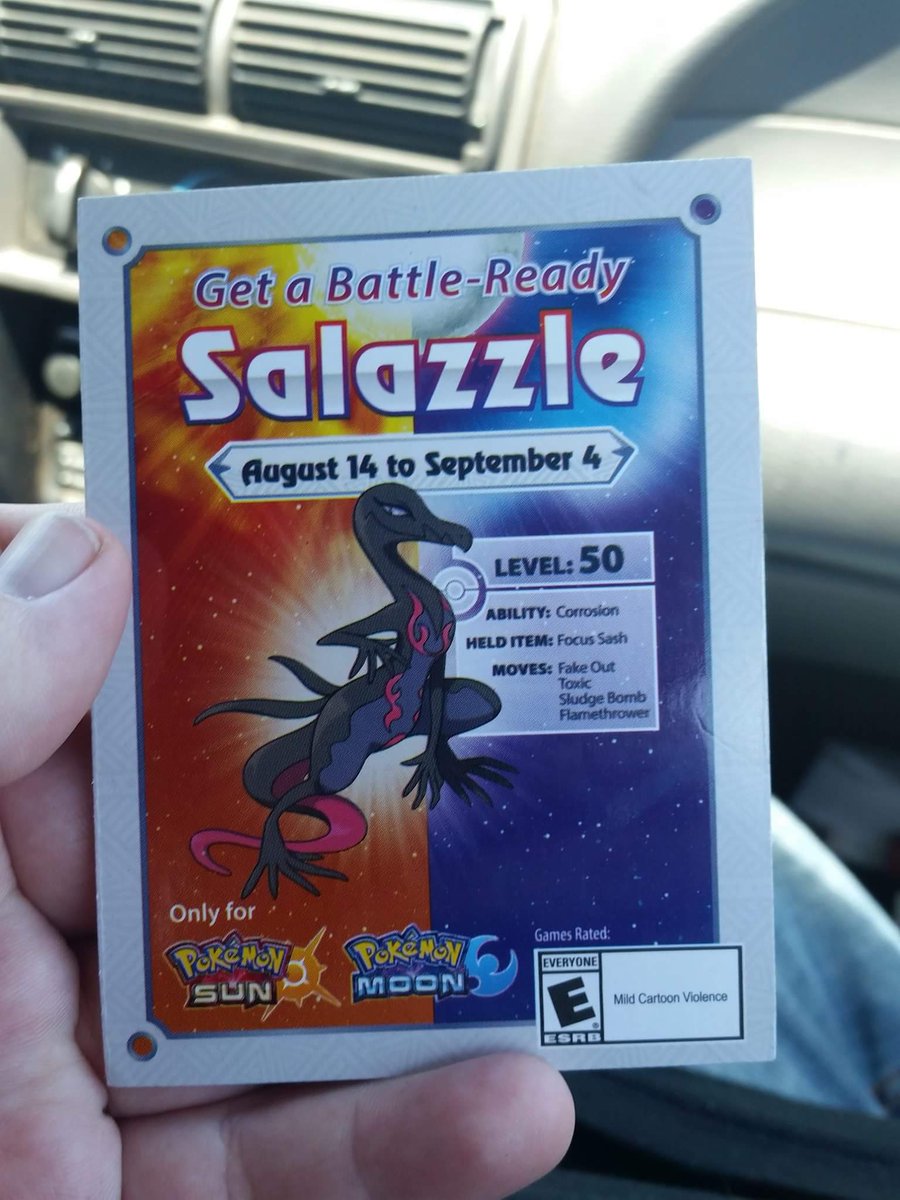 GameStop will soon be kicking off a new distribution event for Pokemon Sun/Moon. Early leaflets from the retailer confirm that Salazzle will be handed out to players.
Salazzle will come with the moves Fake Out, Toxic, Sludge Bomb, and Flamethrower. It will also be holding a Focus Sash.
GameStop's event will begin on August 14. It will last until September 4.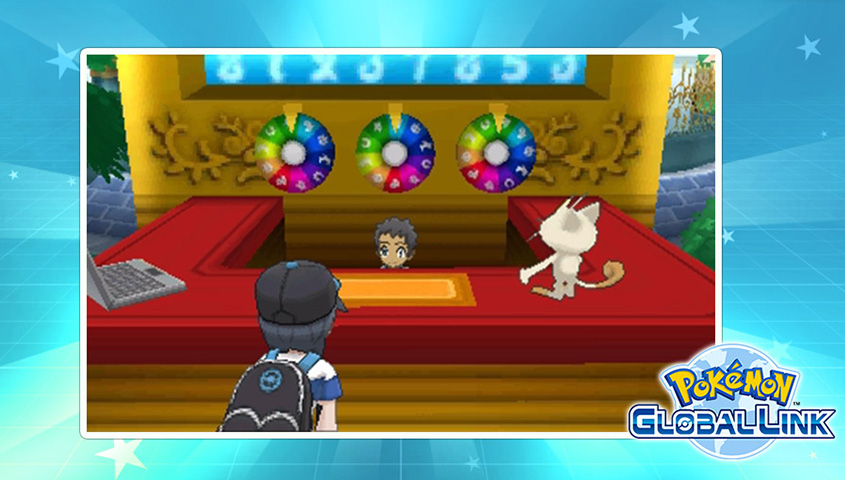 The latest Pokemon Global Mission in Pokemon Sun/Moon tasked players with collectively playing 1,000 lotteries. That goal has already been reached, and rewards will be provided to participants.
All who contributed will receive 2,000 Festival Coins. Additionally, Pokemon Global Link members will earn 4,000. Global Link members who participate in the lottery will be provided with five Rare Candies and a Fast Ball.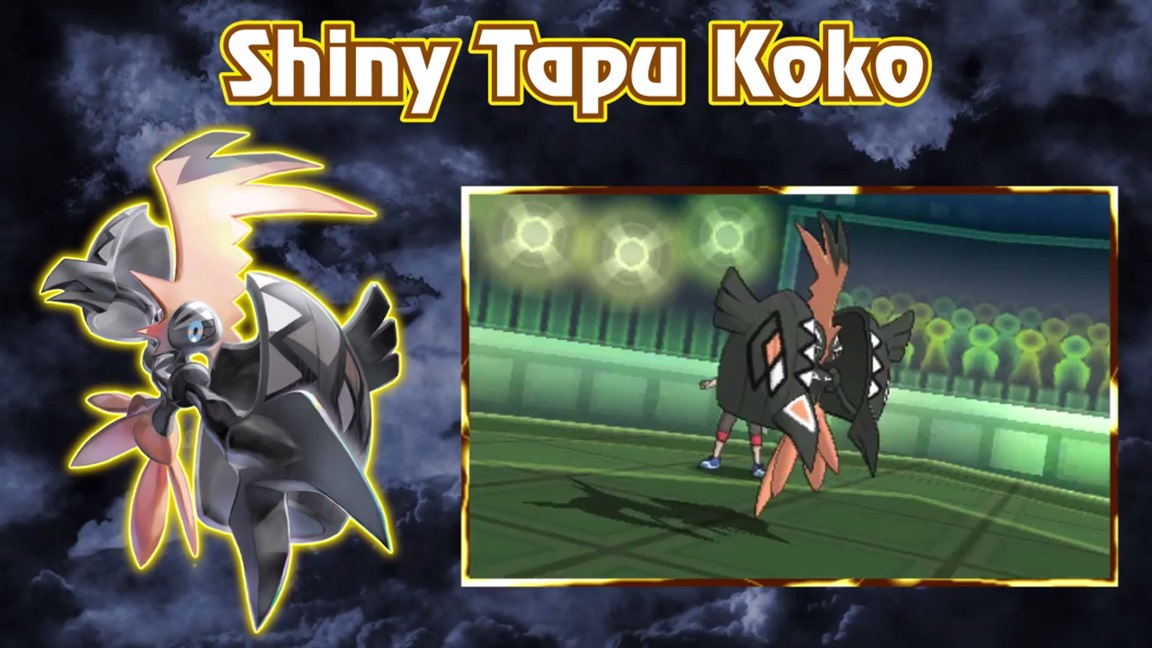 Pokemon Sun and Pokemon Moon began a new distribution for Shiny Tapu Koko yesterday. To promote the event, a new video is available, which we have below.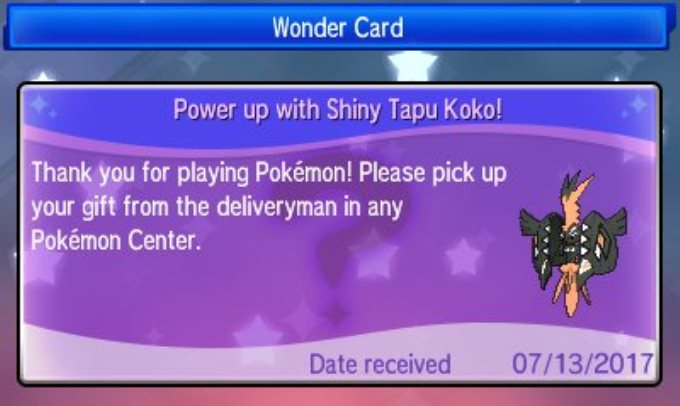 The Shiny Tapu Koko began distribution in Pokemon Sun and Pokemon Moon in Europe earlier today. For those in North America, the same distribution has started.
You can nab the Shiny Tapu Koko by connecting to the internet option in Mystery Gift. It should be at level 60 with the Ability Electric Surge and the moves Nature's Madness, Discharge, Agility and Electro Ball.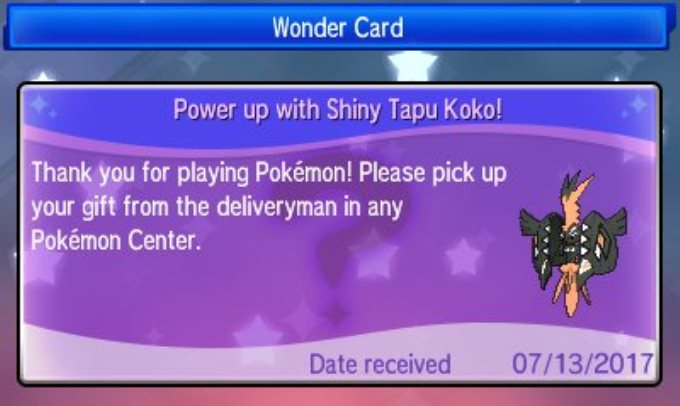 A new Pokemon Sun/Moon distribution has kicked off in Europe. If you've purchased either version, you can now obtain a Shiny Tapu Koko. Get the Pokemon via the Mystery Gift option.
We've not yet heard about a similar distribution for North America. However, it's thought that something could be coming soon.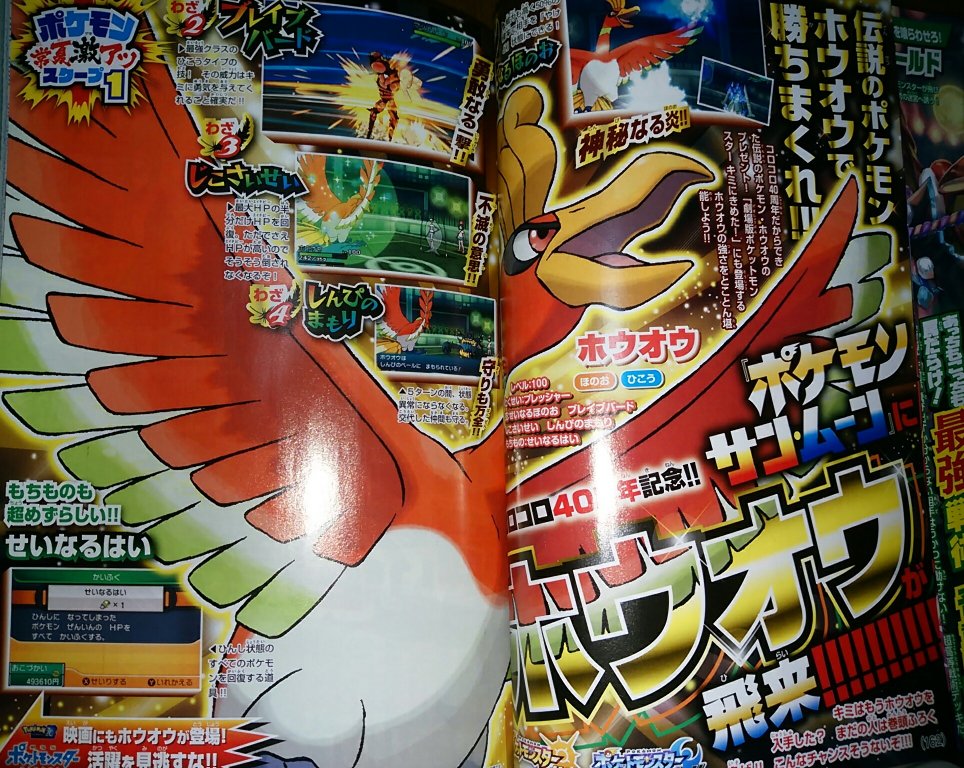 This month's issue of CoroCoro has started to leak, and it's brought along the latest news about Pokemon Sun/Moon. A special Ho-Oh distribution event is being held in Japan.
The Ho-Oh comes in at level 100 with the ability Pressure. Sacred Fire, Brave Bird, Recover, and Safeguard are its moves.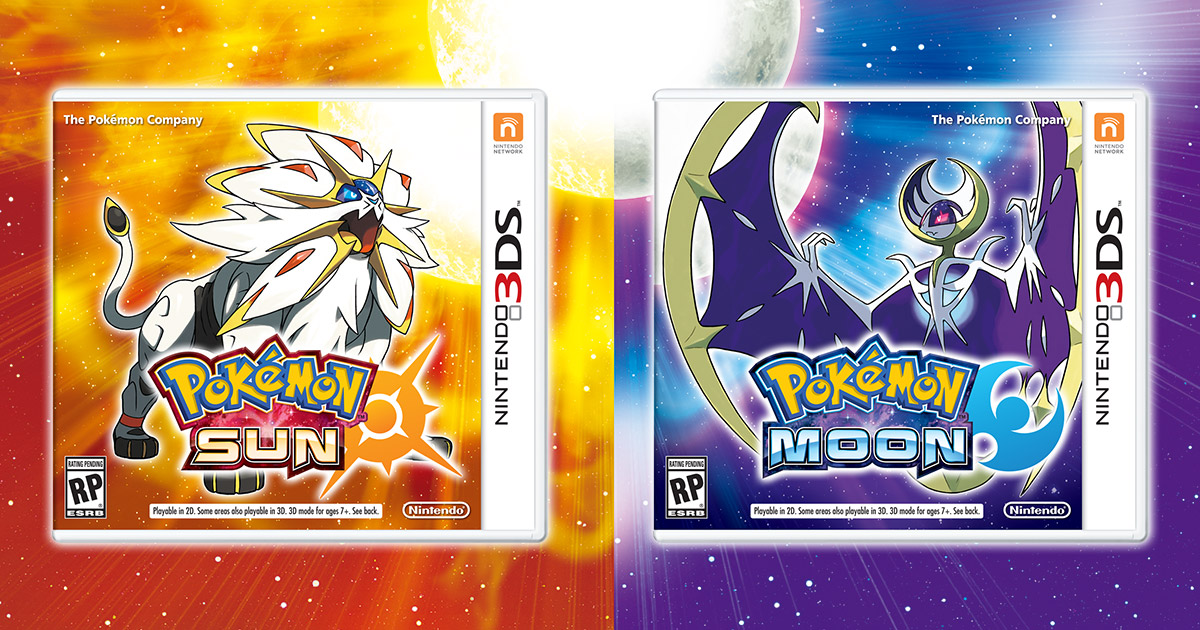 Pokemon Sun and Pokemon Moon are set to undergo maintenance tonight / tomorrow. All of the network services in the games will be impacted for around 90 minutes.
Here's the schedule:
– 5:30 PM PT (June 19) – 7 PM PT (June 19)
– 8:30 PM ET (June 19) – 10 PM ET (June 19)
– 1:30 AM in the UK (June 20) – 3 AM in the UK (June 20)
– 2:30 AM in Europe (June 20) – 4 AM in Europe (June 20)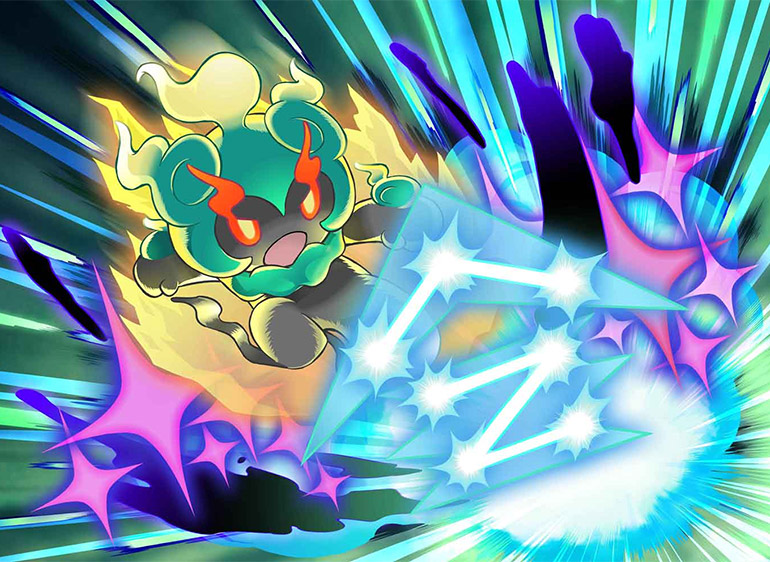 The Pokemon Sun/Moon website has updated with full details on Marshadow. That's posted below, along with an English equivalent of yesterday's video clip.
CATEGORY: Gloomdweller Pokémon
TYPE: Fighting/Ghost
HEIGHT: 2'04"
WEIGHT: 48.9 lbs.
ABILITY: Technician

Known as the Gloomdweller Pokémon, the Mythical Pokémon Marshadow conceals itself in the shadows. It never appears before humans, so its very existence is the stuff of myth. Marshadow sinks into the shadows of others, and is able to copy their movements and power.

Marshadow is a very cautious Pokémon. It sinks into shadows and observes what is going on around it in such a way that no one else will notice it. This may be the reason why is so rarely seen.