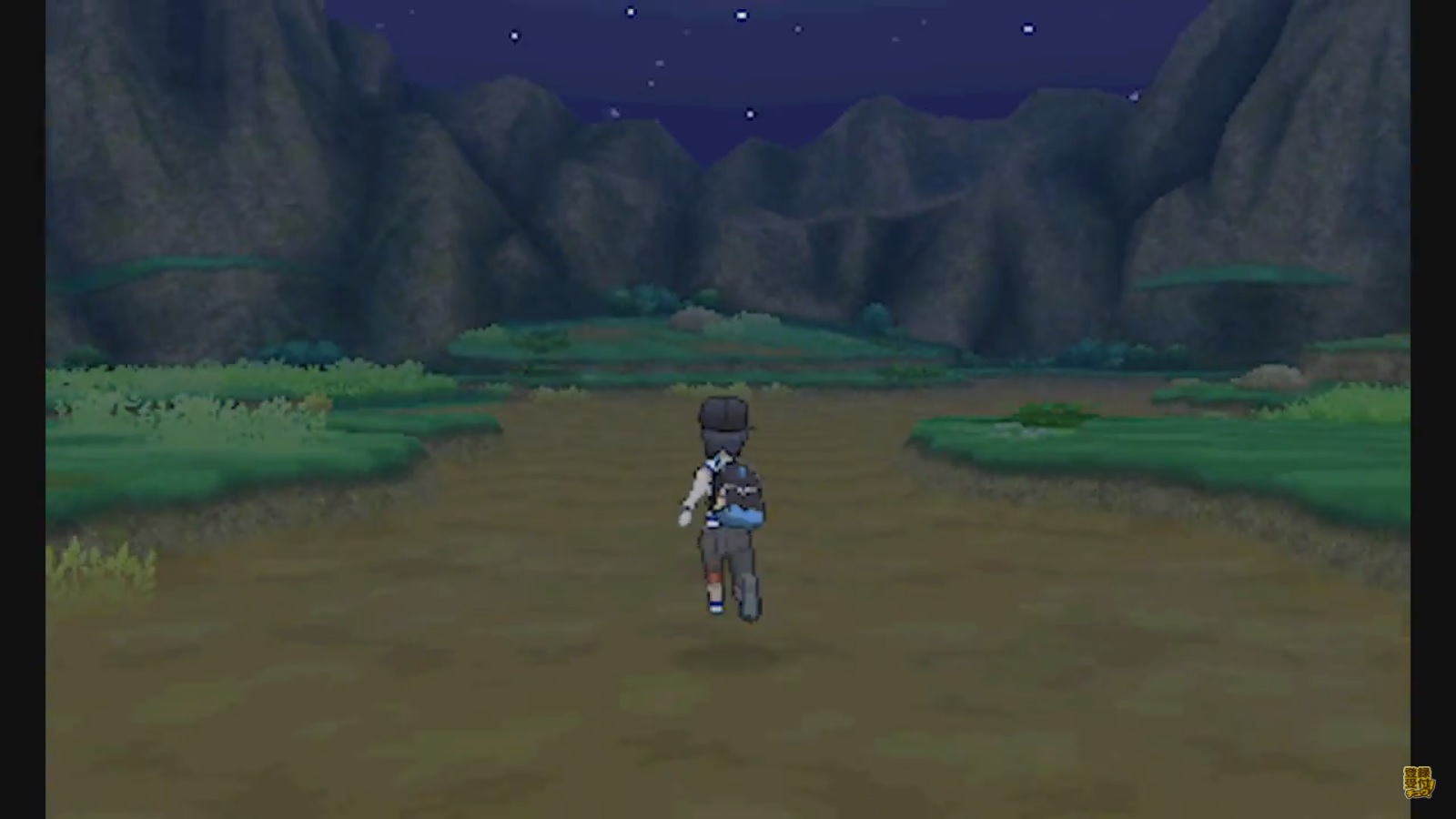 The Japanese Pokemon YouTube account uploaded a series of small clips for Sun/Moon based on today's coverage. We've rounded them up below.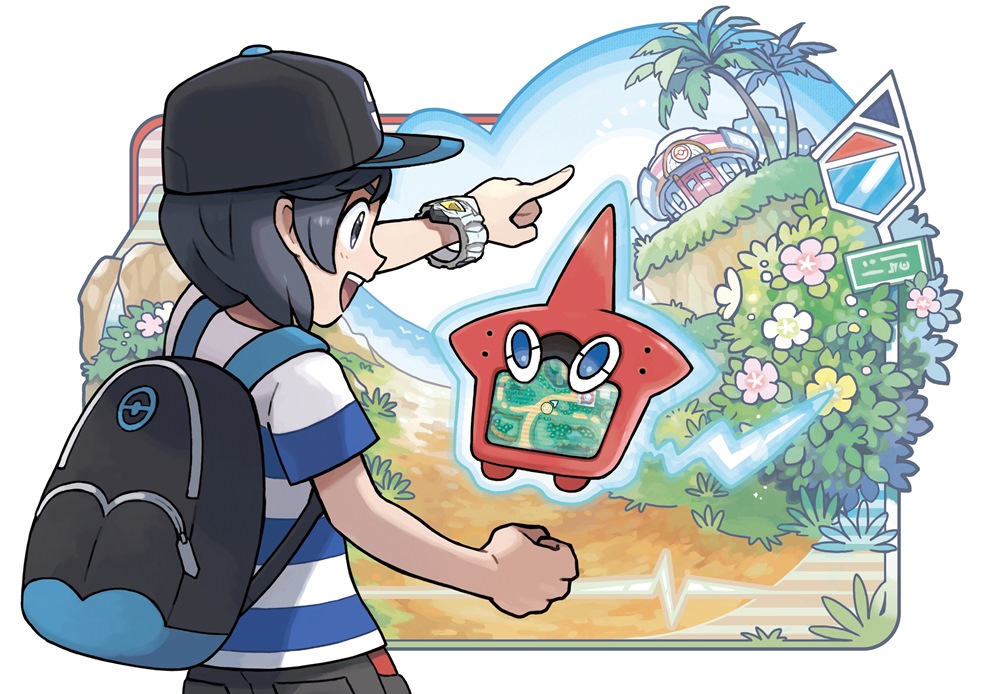 The Pokemon Company has now sent out official details and images about all of the new Sun/Moon content for today. Find some art below along with the press announcement.
Bellevue, Washington – June 2, 2016 – The Pokémon Company International and Nintendo today introduced the Legendary Pokémon Solgaleo and Lunala that can be found in Pokémon Sun and Pokémon Moon. The latest generation of Pokémon video games will launch in North America on November 18, exclusively on the Nintendo 3DS family of systems. In addition to the details about these powerful Pokémon, new characters in the game and new features were also revealed.

The two legendary Pokémon that appear on the packaging of Pokémon Sun and Pokémon Moon play a crucial role in the story. Solgaleo and Lunala hold the key to the adventure that can be found in these highly anticipated games.

Name: Solgaleo

Category: Sunne Pokémon

Height: 11?02?

Weight: 507.1 lbs.

Type: Psychic/Steel

Ability: Full Metal Body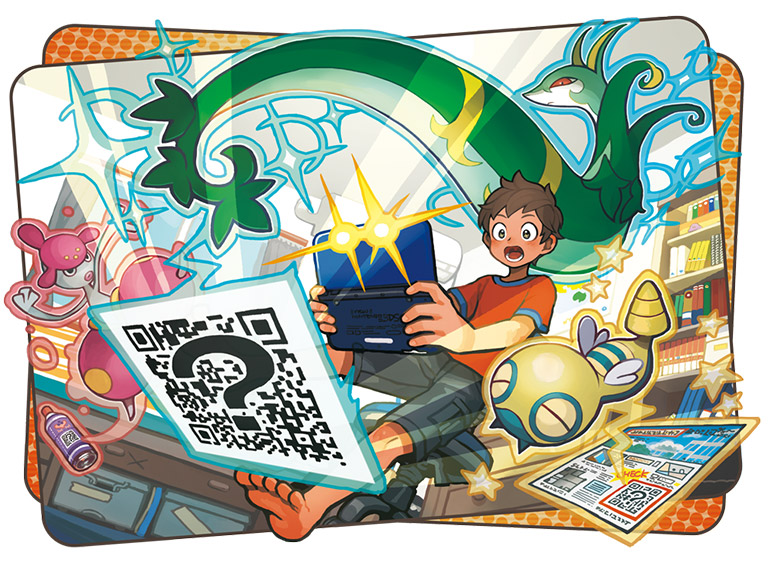 Along with today's new trailer, the official Pokemon Sun/Moon site was updated today. It includes information about one aspect that wasn't really mentioned in the video: a QR Scanner.
Here's the rundown:
In Pokémon Sun and Pokémon Moon, there is a QR Scanner function that allows you to see information about Pokémon when you scan QR Code patterns. With the QR Scanner, you scan in a QR Code and check the information about the Pokémon that corresponds to that QR Code. There are QR Code patterns in various places all around you, so try scanning them.

Register Pokémon in Your Pokédex!

By scanning in special QR Code patterns you can register Pokémon of the Alola region to your Pokédex and find out where they live. If you scan in the QR Code for a Pokémon that you haven't yet caught, you can check its habitat and search it out.

Share QR Code Patterns of Pokémon!

You can display the QR Code patterns for Pokémon you have caught in your own Pokédex. If you and a friend show each other the QR Code patterns for Pokémon you have caught, you can both register the Pokémon in your Pokédexes!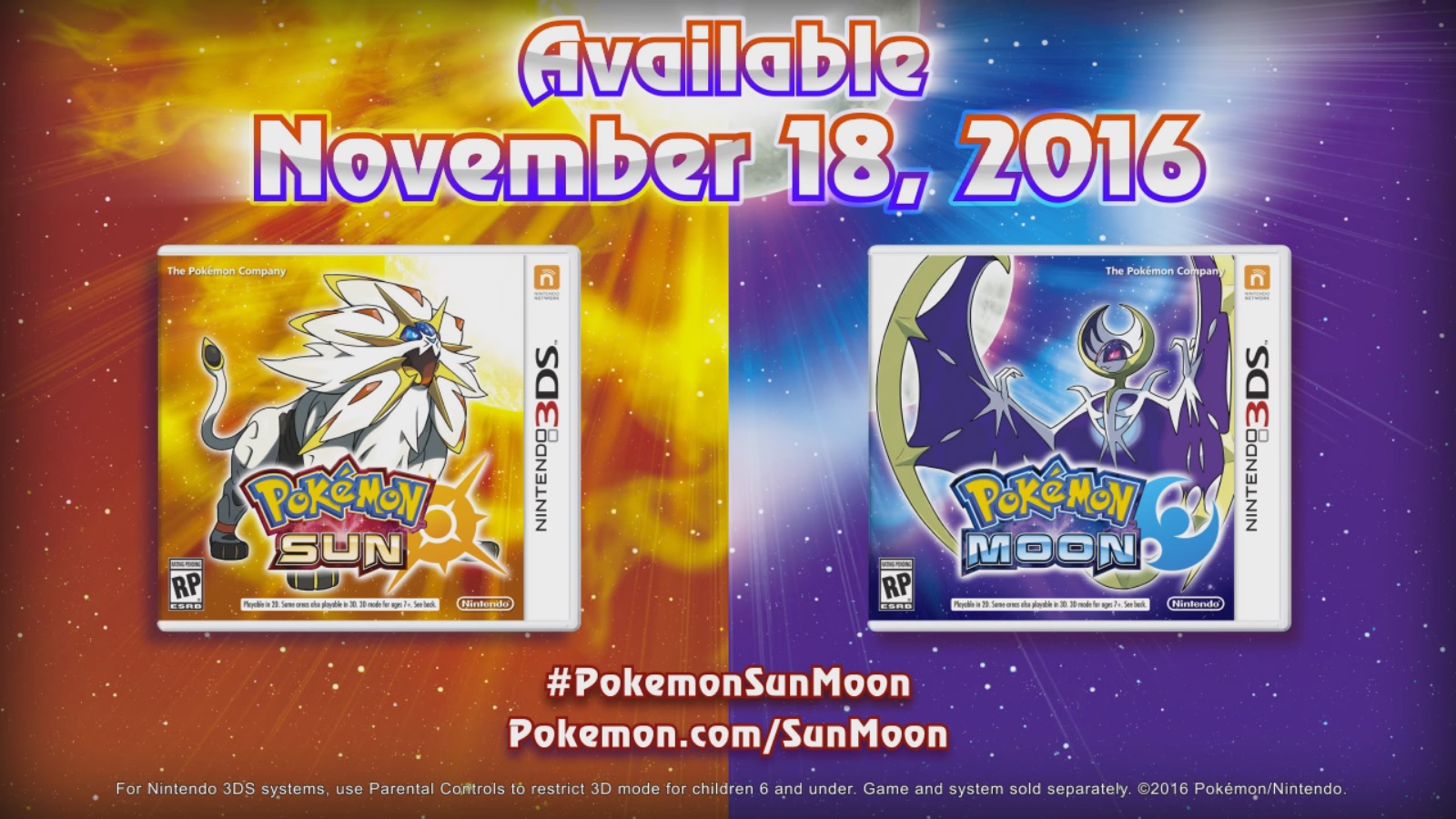 Last month, the first Pokemon Sun/Moon gameplay trailer was shown, complete with a first look at the new starters. Now we have another update on the upcoming entry.
Here's a new trailer:
Today's video shows quite a few things. First, Solgaleo and Lunala are confirmed as the new legendary Pokemon names (and we get to see their abilities). The trailer also shows off other characters in the game, customization, and the Rotom Pokedex.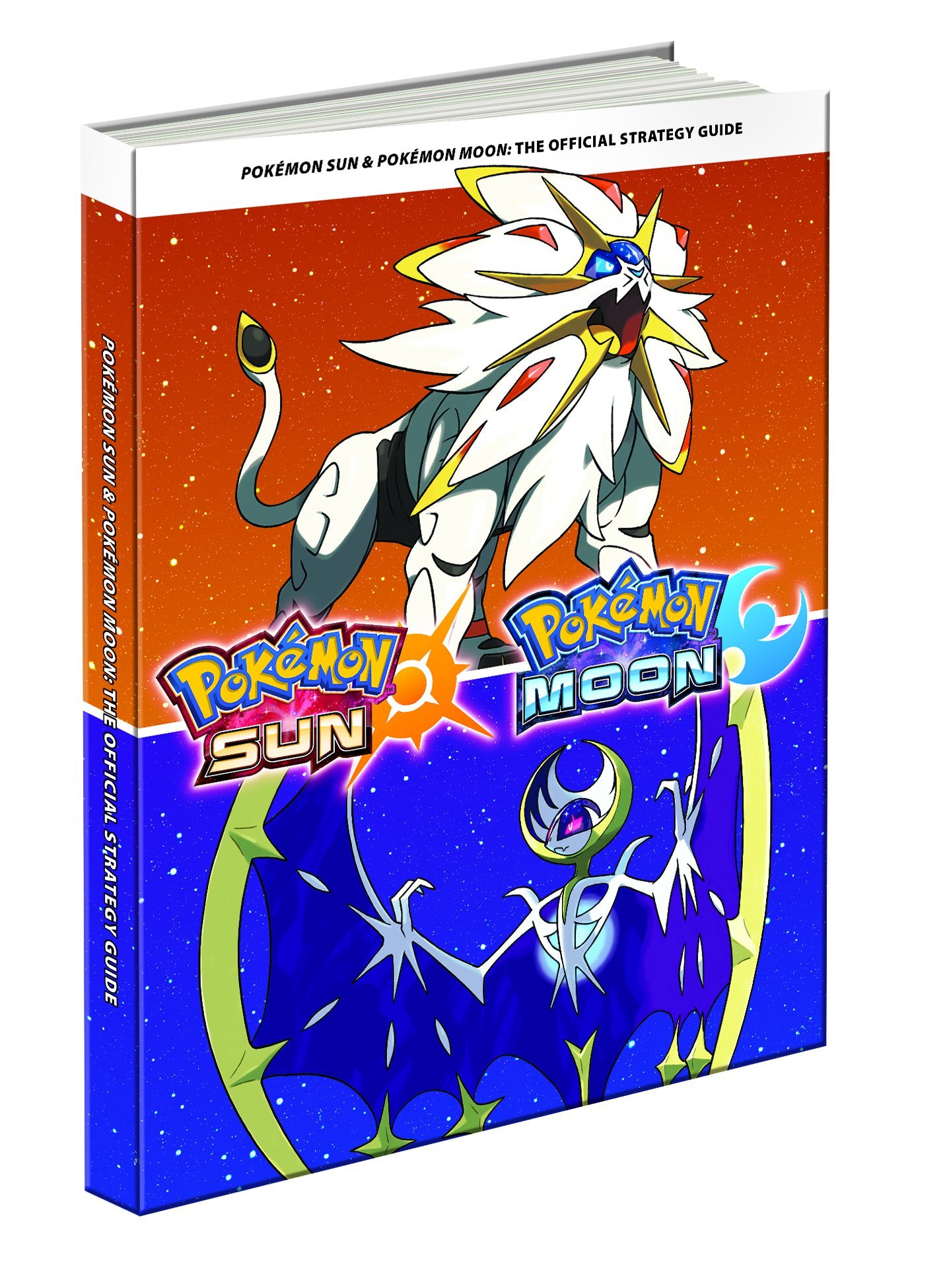 Update 2 (5/28): The collector's edition is now $16 off on Amazon. On Amazon Canada
, it's $9 off.
---
Update: Bumped to the top. For Canadian players, the standard guide is on Amazon here
and the collector's edition is here
. For the UK, the standard guide is up here
and the collector's edition is here
.
---
Original (5/21): When Pokemon Sun and Pokemon Moon launch later this year, a guide containing over 350 pages will accompany their release. Two versions are planned: a standard guide and collector's edition.
Here's what's included:
The official strategy guide from Pokémon for the Pokémon Sun & Pokémon Moon video games!

Be prepared for each part of your journey with the step-by-step walkthrough and extensive hints in Pokémon Sun & Pokémon Moon: The Official Strategy Guide! From your first steps as a Trainer and through your adventure, this guide has the info and tips to help you play like the very best.

Here's what you'll find inside:
-Detailed walkthrough of the brand-new Pokémon games!
-Locations of where to catch Pokémon!
-Lists of moves, items, and more—including how to obtain them!
-Helpful tips for getting the most out of communication features!
-Pullout map of the region!
If you opt for the collector's edition, you'll receive a premium hardcover along with "bonus content" only included in that version. Pricing is set at $25 for the standard guide and $40 for the collector's edition.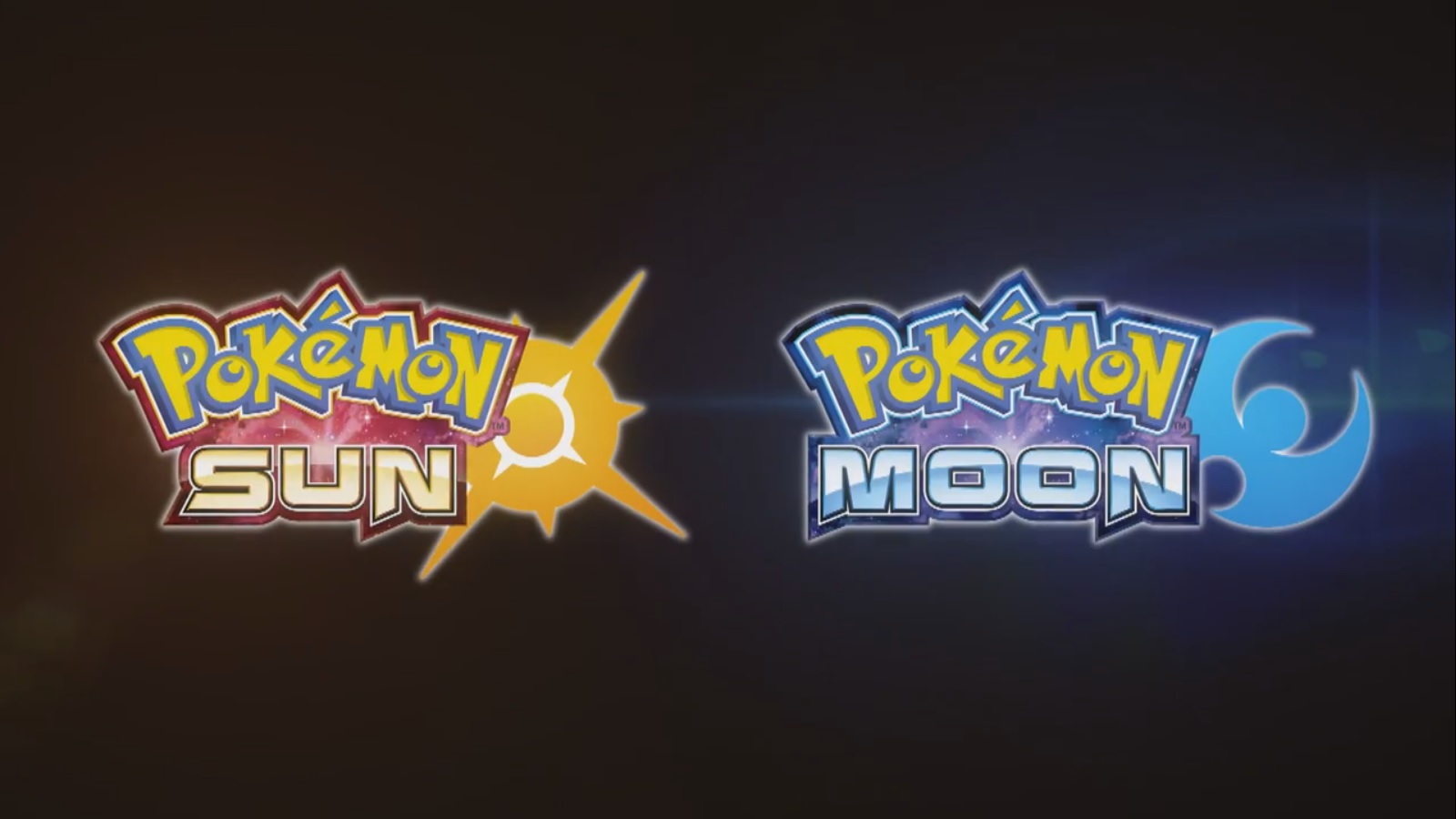 Update (5/20): Timing of the next update has been announced. News will be shared at the following times:
– 6 AM PT
– 9 AM ET
– 2 PM in the UK
– 3 PM in Europe
---
Original (5/18): Excitement has been growing within the community of Pokemon fans after the first trailer for Pokemon Sun & Moon was released earlier this month, showing footage of the three new starter Pokemon available in the upcoming games.
The news for the games will continue as today the Japanese Pokemon Twitter has confirmed that brand new information about Sun & Moon will be released on June 2nd 2016. There are no hints yet about what this information might be but fans can be happy knowing that the wait for more news will not be too much longer.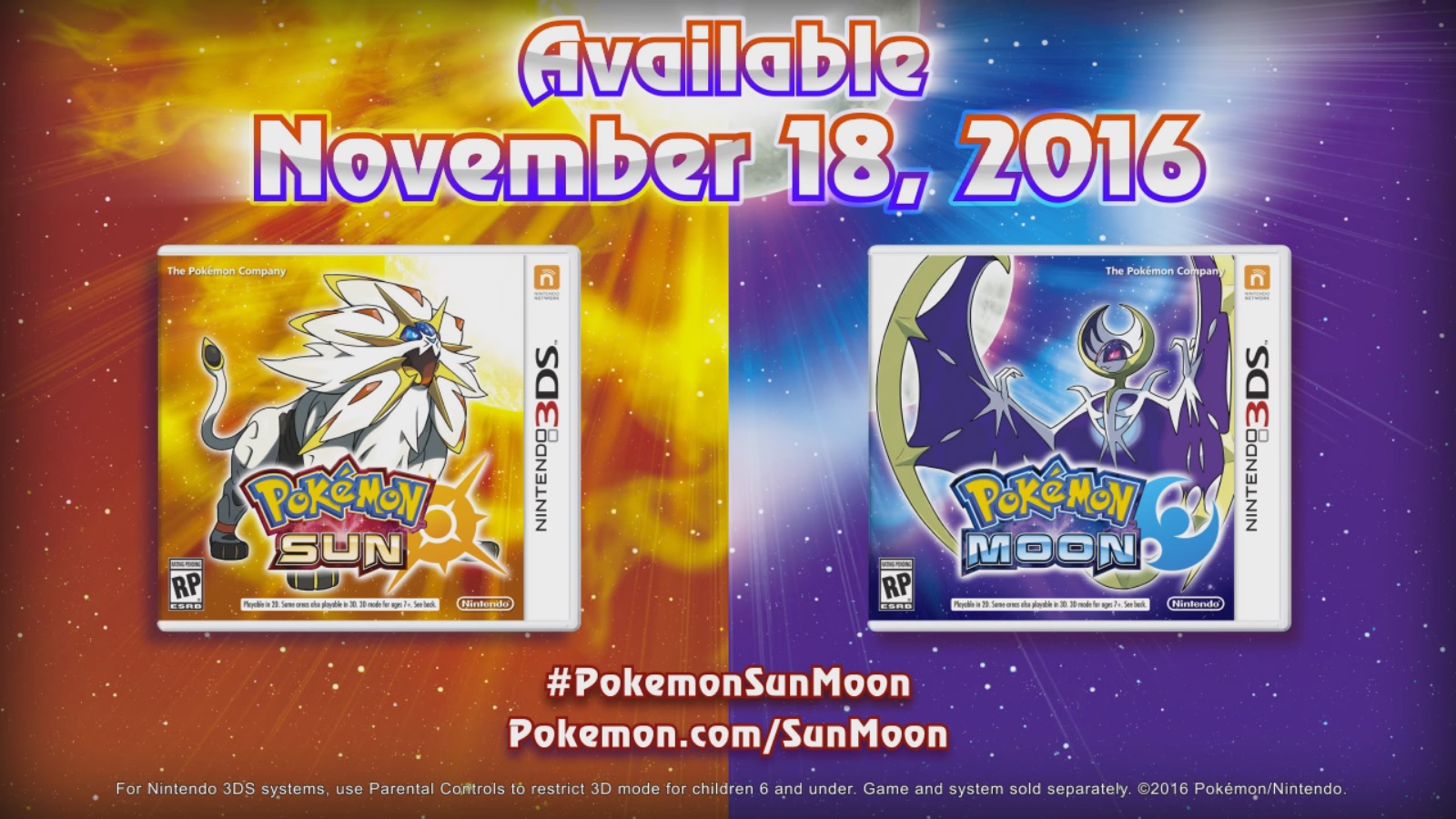 Although it was pretty much assumed at this point, Pokemon Sun/Moon will indeed feature more than one island. That tidbit of information comes from the description of a listing on Amazon.
The retailer mentions:
"Embark on a new adventure as a Pokemon Trainer and catch, battle, and trade all-new Pokemon on the tropical islands of a new Region and become a Pokemon Champion!"
Again, hardly surprising, but it's nice to have a "confirmation". Since the location is based on Hawaii, it wouldn't make much sense to have Sun/Moon only be based around a single island.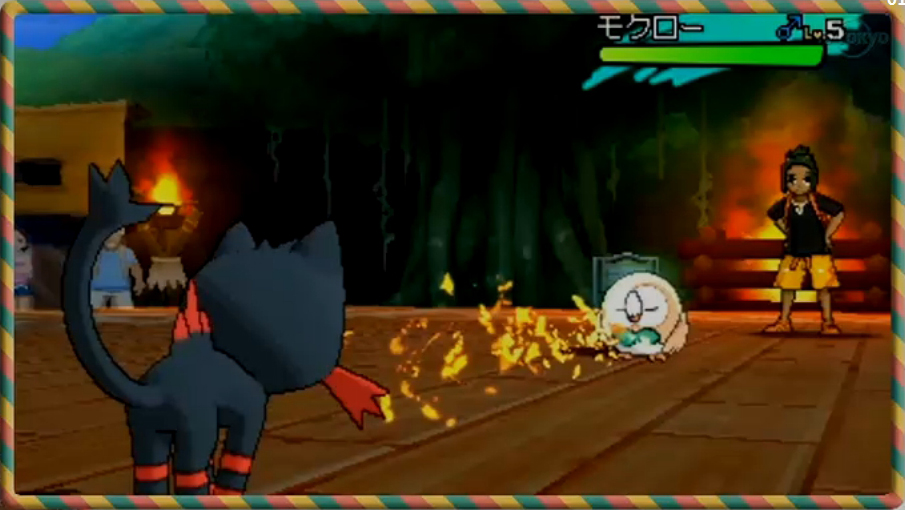 Pokemon Sun and Pokemon Moon were briefly highlighted during the latest episode of Pokenchi. Although it didn't show much, a new screenshot popped up during the broadcast.
First, we see that bystanders can appear during battles. This is separate from what was included in the gameplay trailer this past week, as these people aren't involved in battles themselves. We're also able to get a look at a new HP bar.
You can Pokenchi's Sun/Moon coverage below. Again though, aside from the new screenshot, not much else is new.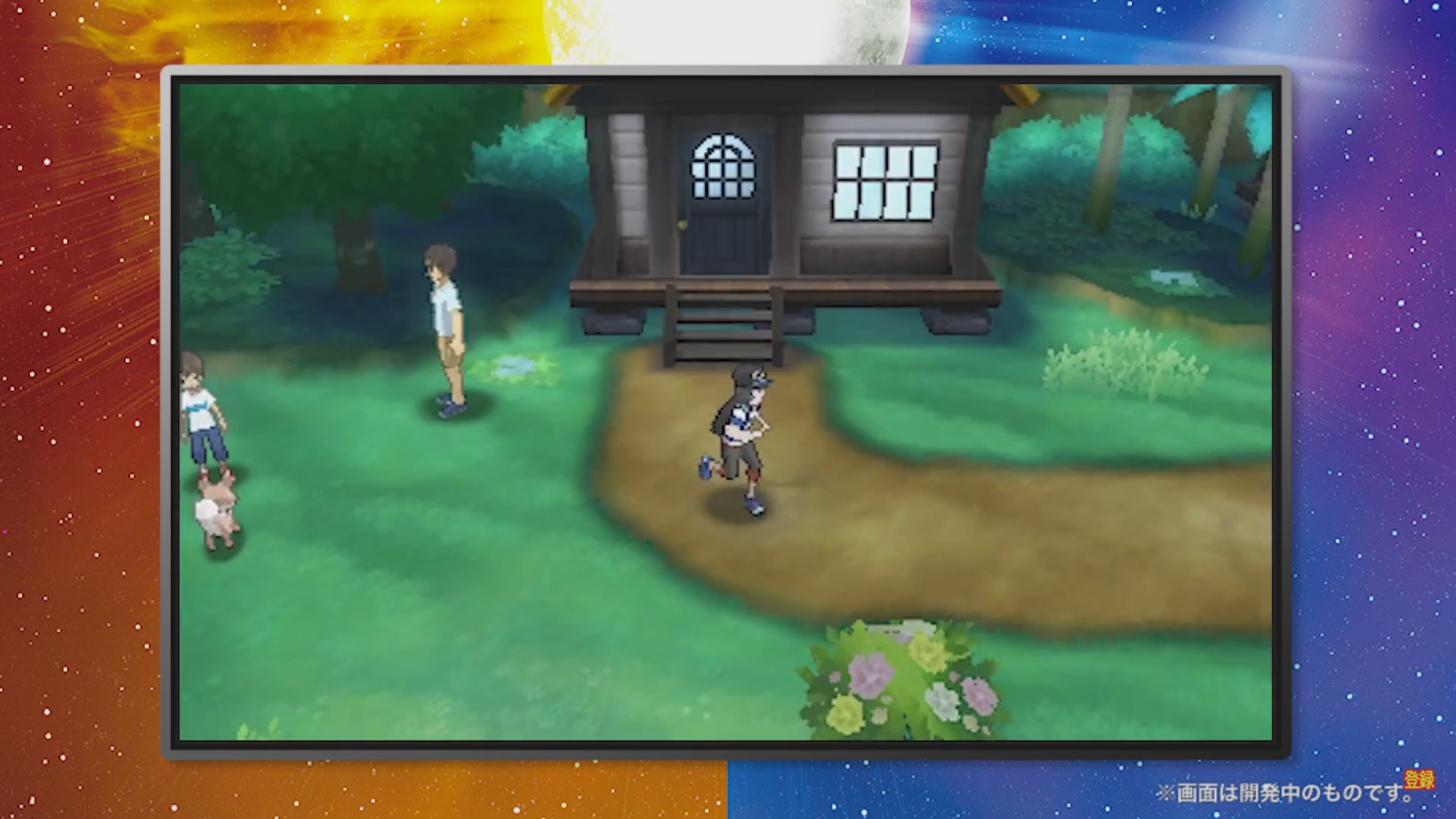 CoroCoro has now published its own version of the new Pokemon Sun/Moon trailer from this week. It's very familiar, though there is one very brief original scene towards the beginning which seems to show some sort of Pokemon (see the shot above).
Here's the trailer: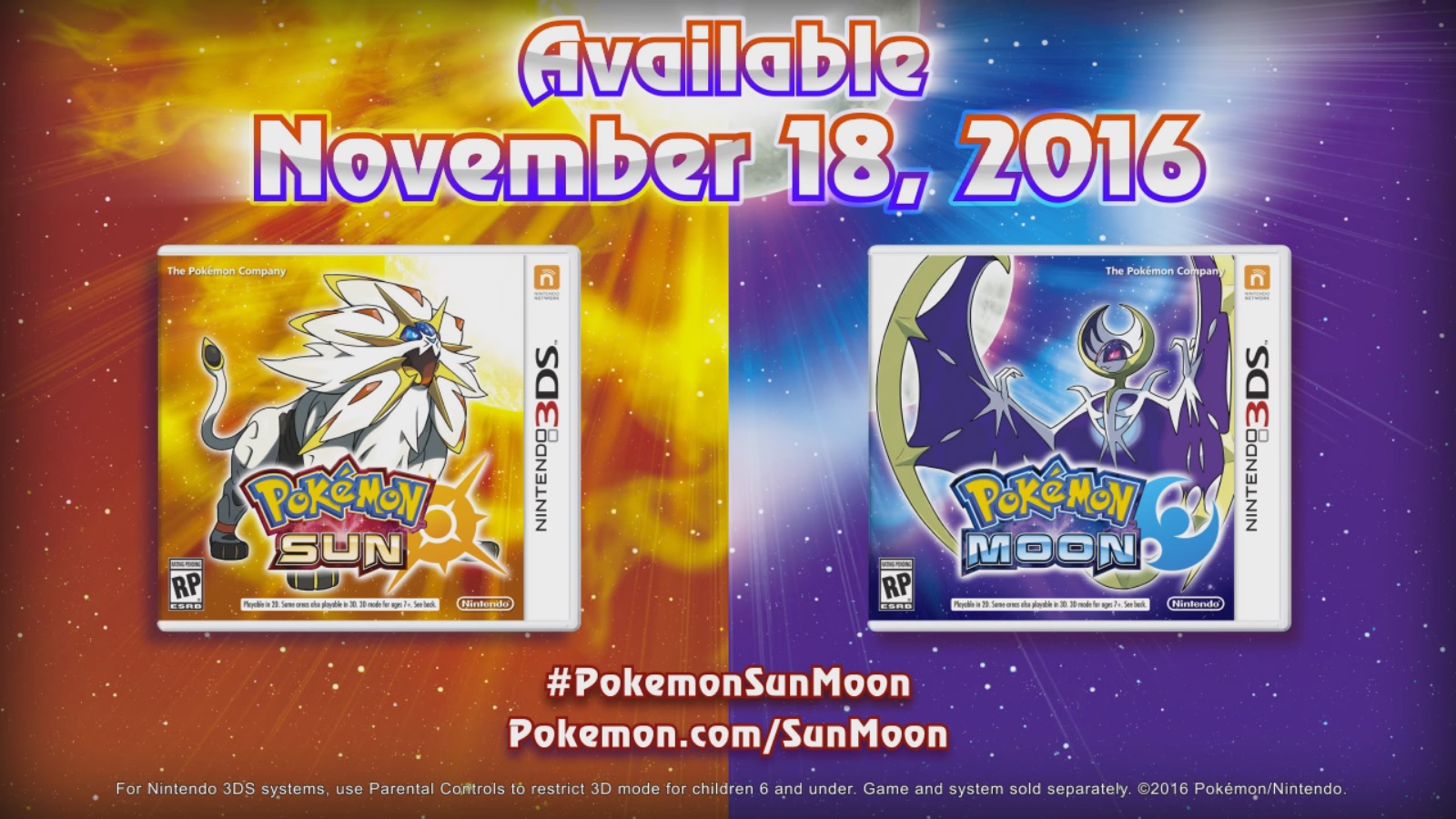 This month's CoroCoro has started to leak. Aside from what we saw a few days ago, there isn't really anything new about Pokemon Sun/Moon. However, the magazine teases an exclusive scoop for next month's issue, and claims itself to be the Pokemon Main Source for the news.
CoroCoro also has a feature on the new movie Volcanion and the Ingenious Magearna. The scan below shows new art and various clips from the trailer: