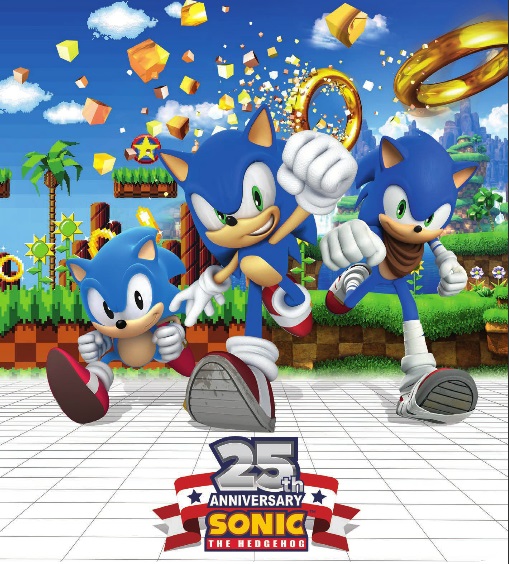 A new advert for Sonic the Hedgehog's 25th anniversary has been spotted in the latest issue of ToyWorld Magazine, which is posted above. Information about SEGA's plans is also included. It doesn't reveal too much, but there are a few interesting takeaways.
Here's the main highlight:
"2016 will be a a celebration of Sonic's 25th birthday throughout the year. New Style Guides and new collaborations across toy, gift apparel, branded events and bespoke retail events initiatives will be on offer throughout the year."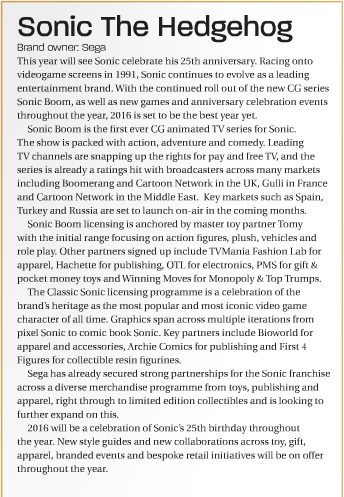 In other Sonic news, the previously-announced movie is still happening. That information comes from writer Van Robichaux, who told one fan the following on Twitter:
@MudHuntr Still in the works but I can't comment beyond that!

— VAN™ (@VanTheBrand) January 10, 2016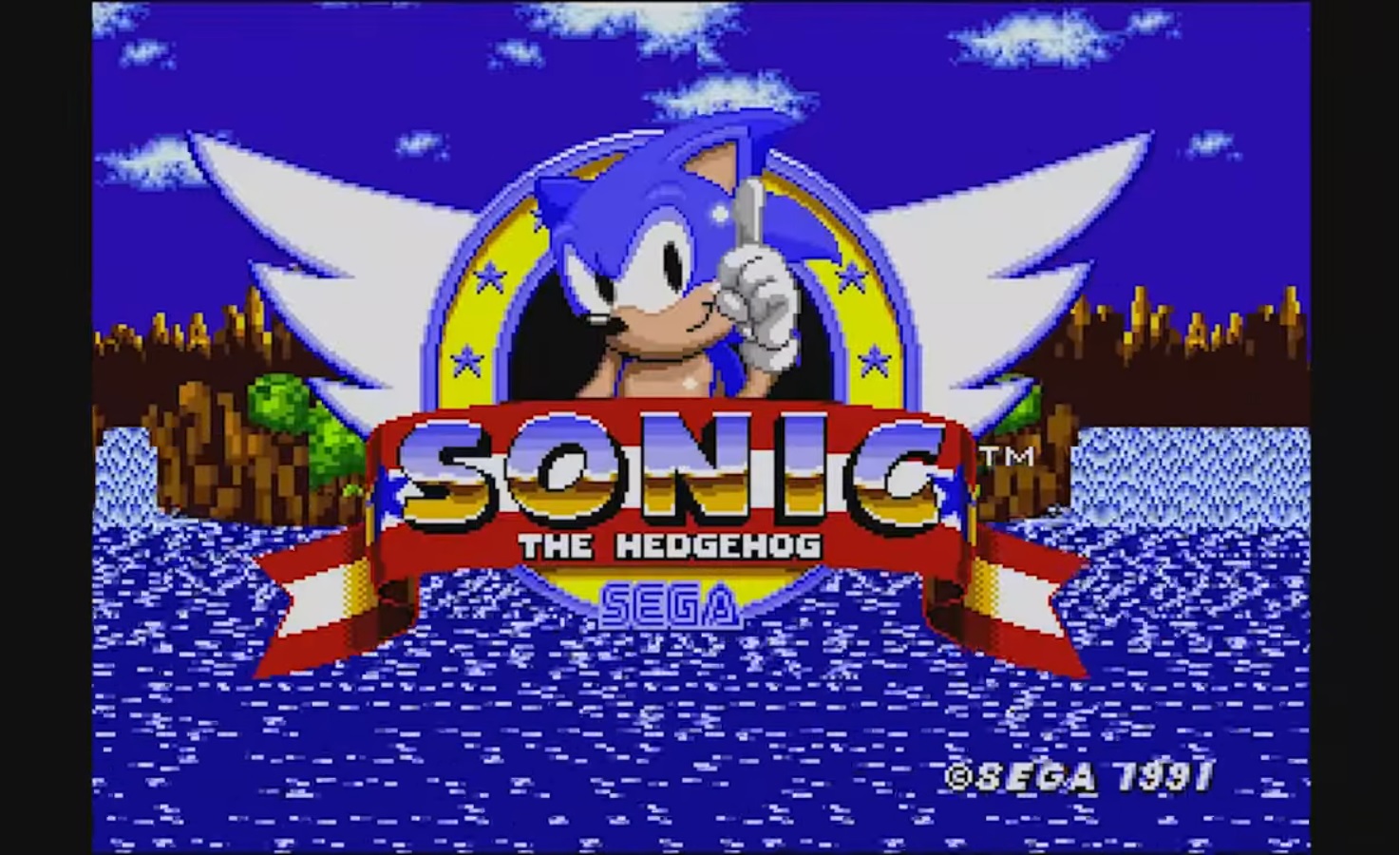 The folks over at Smosh have once again produced an "honest trailer" for a game. This time, the video focuses on Sonic the Hedgehog. Check it out below.
Sonic Boom: Fire & Ice is due out later this year. But surely that isn't the only title SEGA has lined up for Sonic's 25th anniversary, right?
If a now-deleted Facebook post from the band Crush 40 is anything to go by, it sounds like a special anniversary game is in the works.
Here's the brief fan Q&A TSSZ News managed to grab before its removal:
When will there be news about the Crush 40 album?

– We are planning a few performances for 2016 to commemorate the anniversary of Sonic. We "might" participate in writing new songs for the anniversary game…stay tuned…
Crush 40's music has been represented in over a dozen Sonic games. It'd certainly make sense for them to contribute to a 25th anniversary release!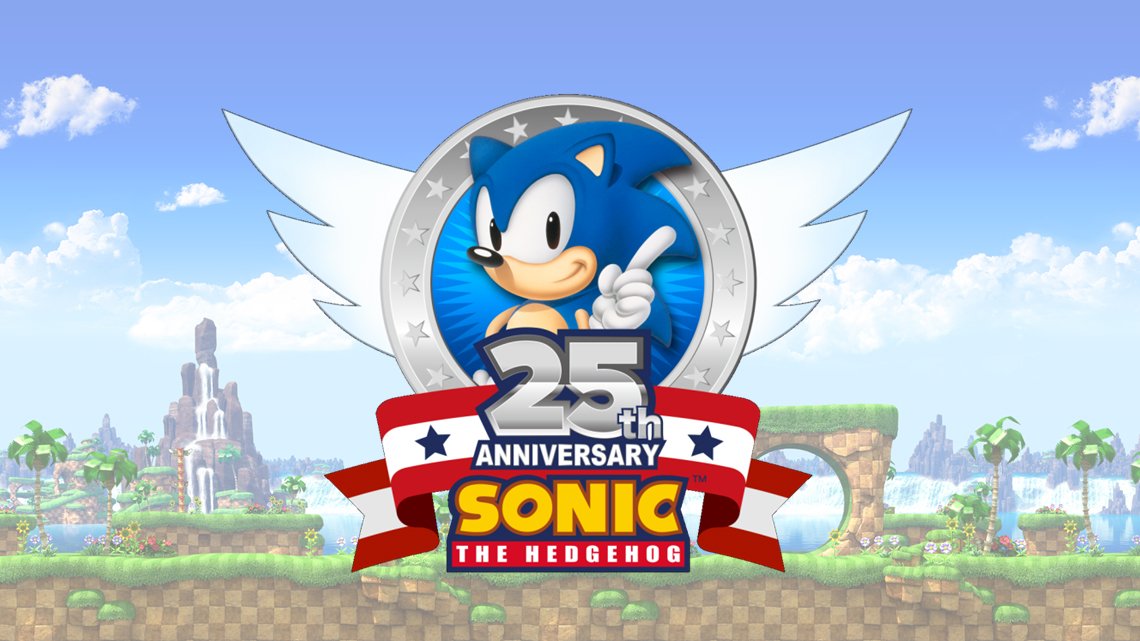 Many video game franchises are celebrating big anniversaries this year. Among these includes Sonic the Hedgehog, which is turning 25 years old.
A few days ago, SEGA shared a look at Sonic's 25th anniversary logo. We've posted it above. It's mostly unclear what SEGA has in store for the Blue Blur's big year, but we do know that Sonic Boom: Fire & Ice is due out before the end of 2016.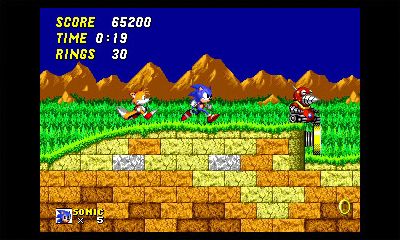 Famitsu has revealed that SEGA will pull both Sonic the Hedgehog and Sonic the Hedgehog 2 from the Japanese Wii Virtual Console service tomorrow, October 30th. Again, this is the Wii Virtual Console, not the Wii U Virtual Console (because they aren't available on the Wii U). If you want to own those two games for your Wii, today is basically your last chance. It is currently not known if the game will become unavailable in other regions as well.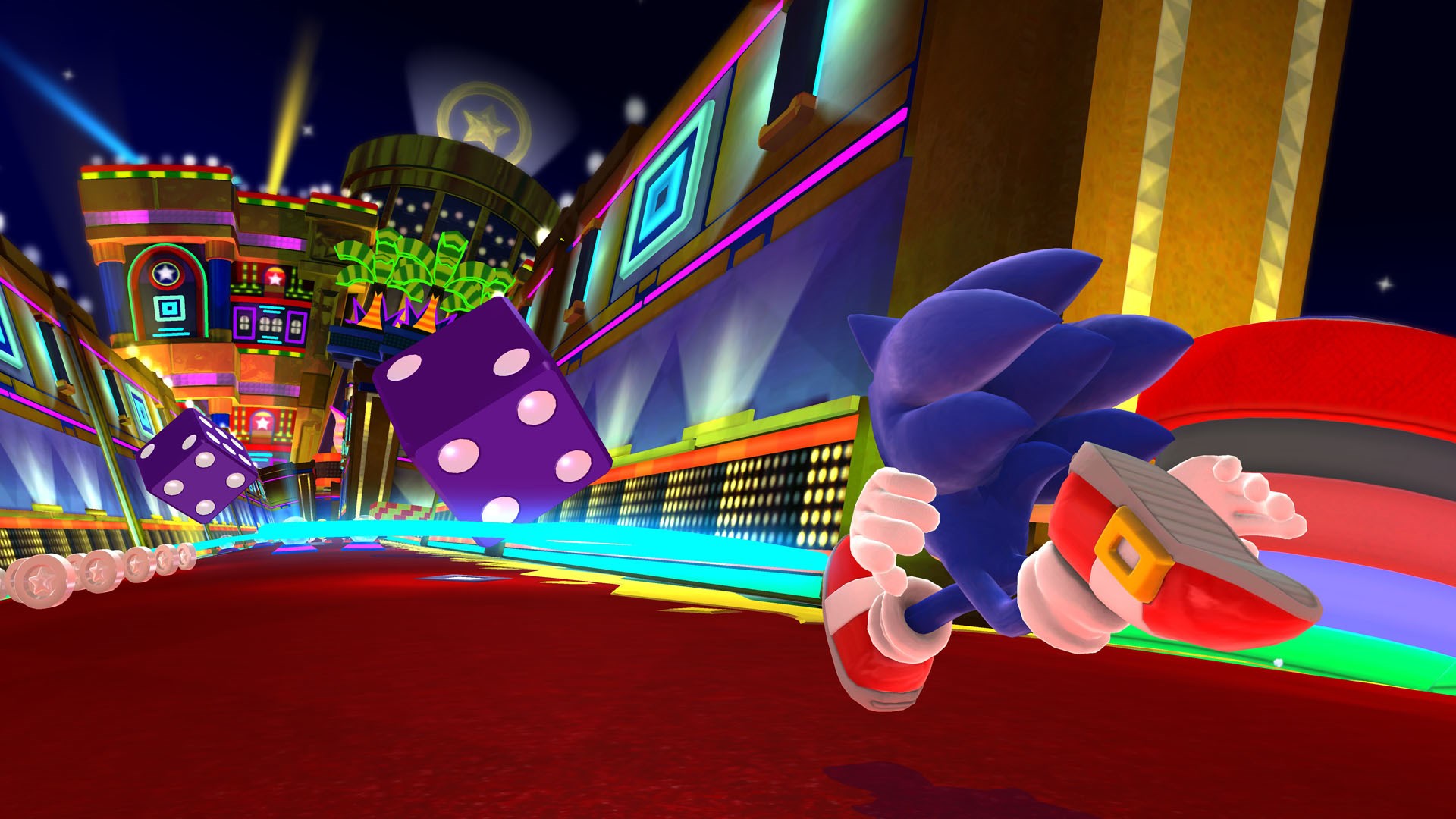 There's been a lot of talk over the past few weeks about SEGA's shift in development. The company now intends to focus on PC and mobile as opposed to traditional gaming systems. However, that doesn't mean SEGA is stopping console development entirely – especially when it comes to Sonic.
Japanese outlet 4Gamer recently interviewed Takashi Iizuka, head of Sonic Team. In one question, 4Gamer asks if SEGA is transitioning Sonic into a smartphone franchise.
Iizuka confirms that this isn't the case. With the recently released Sonic Runners, SEGA simply felt that mobile was the most suitable platform for the game. Iizuka added, "Personally, I don't plan to stop Sonic for home-video game consoles."
So there you have it! We should eventually hear about another Sonic game for consoles. Let's just hope it isn't as disappointing as Sonic Boom.
Thanks to Mii for the tip.
Thanks to Jake for the tip.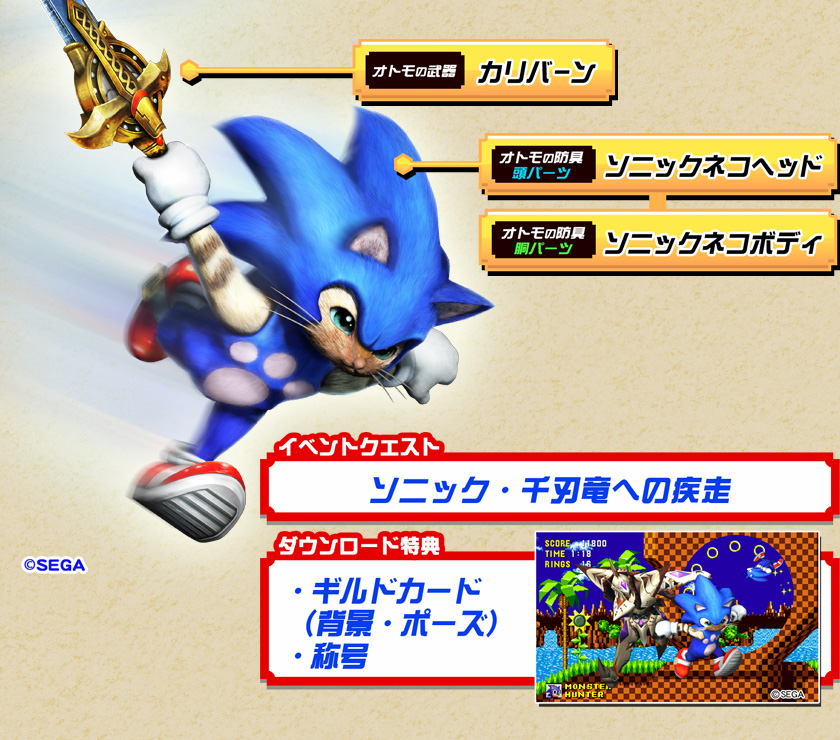 Update 2: There are also plans for a Hunting Horn weapon that pays homage to the Taiko Drum Master series: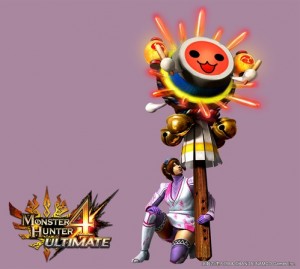 Update: Looks like the DLC will be released overseas…
Sonic the Hedgehog Palico armor announced for Monster Hunter 4 Ultimate! http://t.co/Yg3NjMGNrJ pic.twitter.com/czY5cXnfOb

— Monster Hunter (@monsterhunter) September 18, 2014
---
Capcom has revealed special Sonic the Hedgehog DLC for Monster Hunter 4 Ultimate. Players will be able to dress their Felynes in a costume based on the Blue Blur.
Peter Warman, CEO of video game research firm Newzoo, shared an overview of Sonic's lifetime sales in different territories with Fortune.
The Blue Blur is most popular in the United States, which is where about half of the total sales have originated from. Europe makes up another 35 percent, with the remaining 15 percent of sales stemming from other countries like Japan.
As stated by Warman: