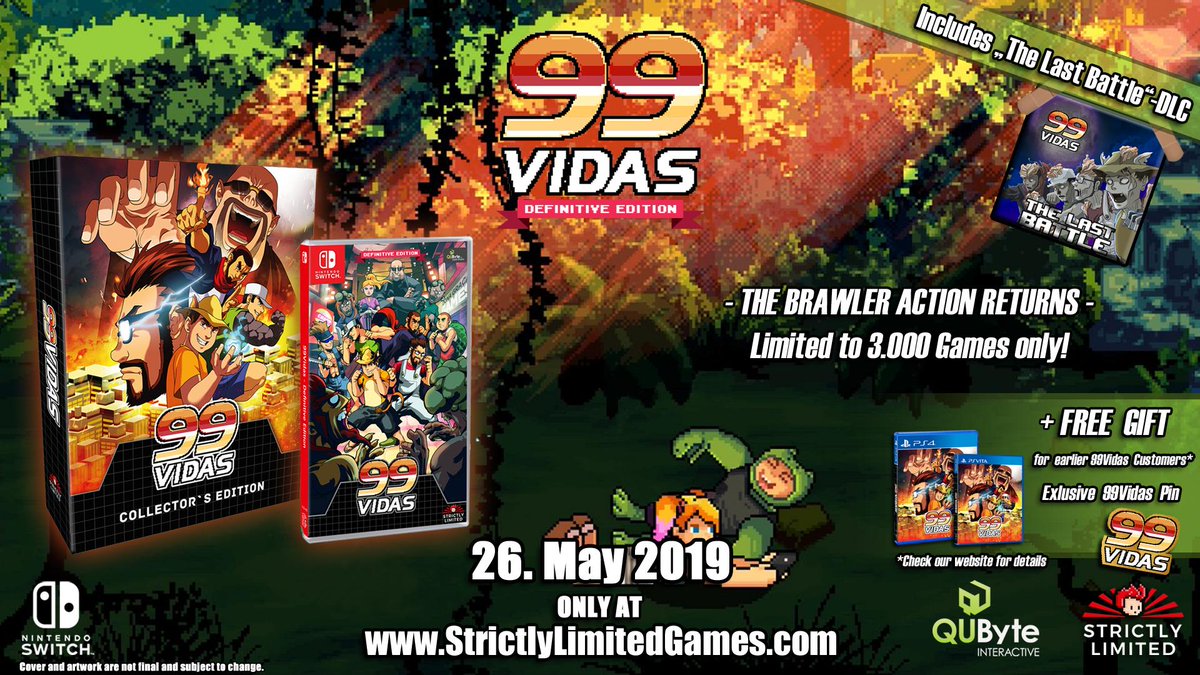 QUByte Interactive's brawler 99Vidas reached Switch last November, but it's only been sold on the eShop. That will soon be changing, courtesy of Strictly Limited Games.
Strictly Limited Games has announced 99Vidas as its next physical release. Fans will be able to purchase a standard copy or a collector's edition. The latter package includes: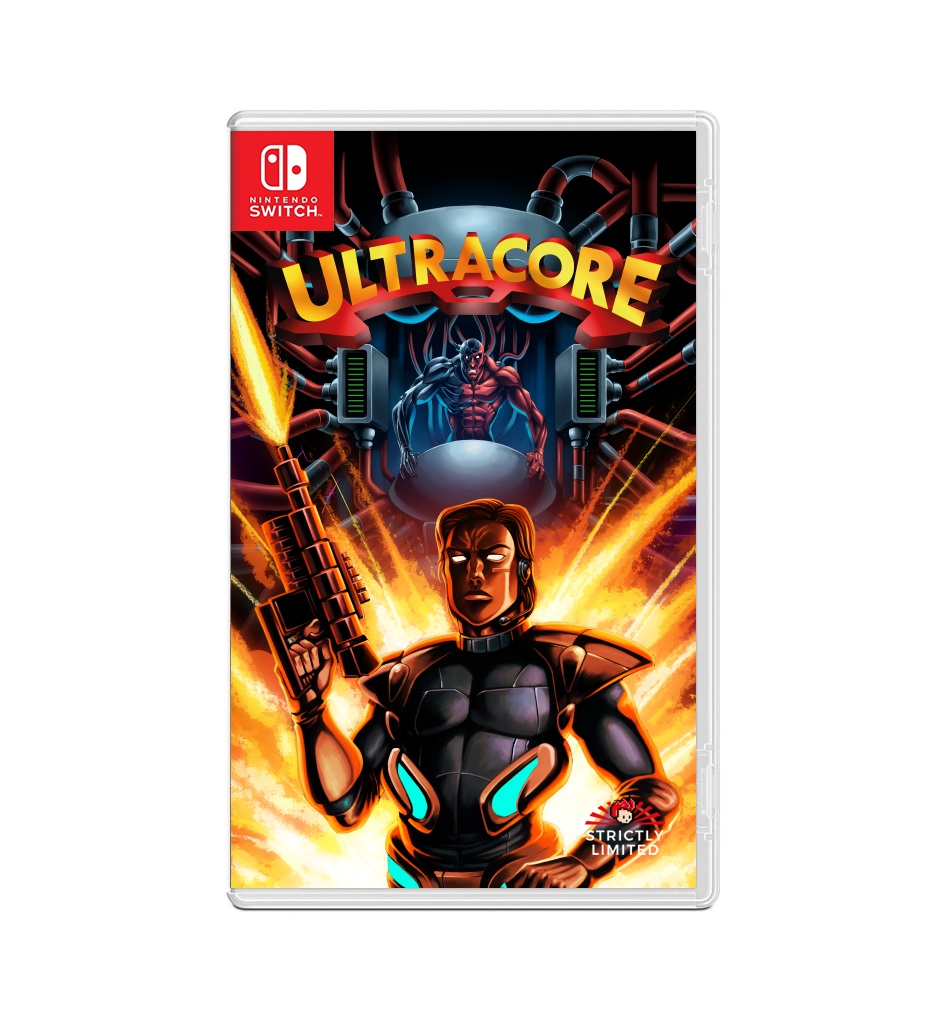 Strictly Limited Games has announced that the Metroidvania-platformer Ultracore is coming to Switch. The game will have a physical release, and pre-orders open on the company's website on Sunday. Reservations will be up until June 30.
Here's an overview of Ultracore, along with a trailer: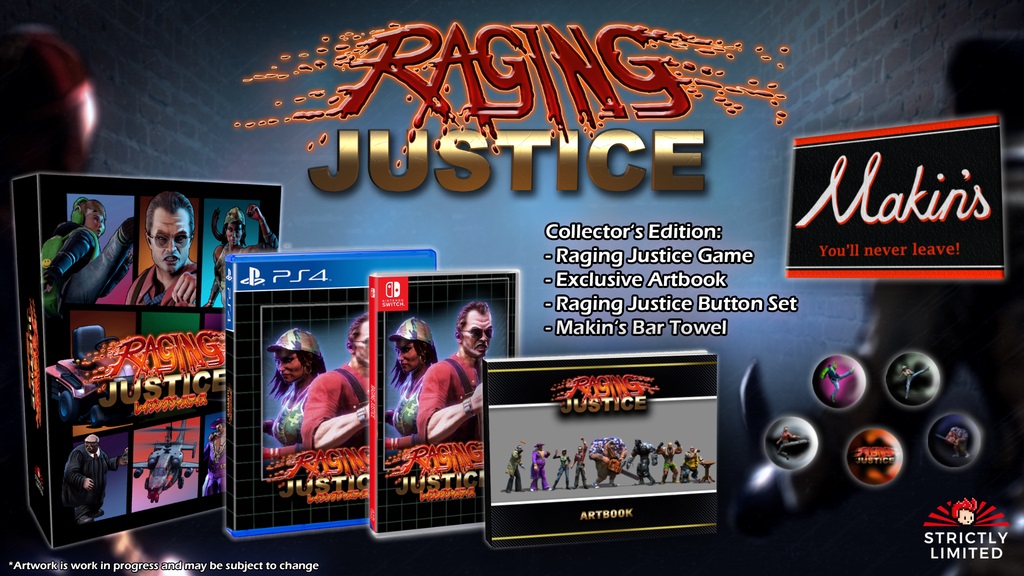 Strictly Limited Games has announced a partnership with Team17 and MakinGames to produce a physical version of Raging Justice. It will be available to order starting March 31.
Along with a standard copy, Strictly Limited Games is also preparing a limited edition. The latter version includes: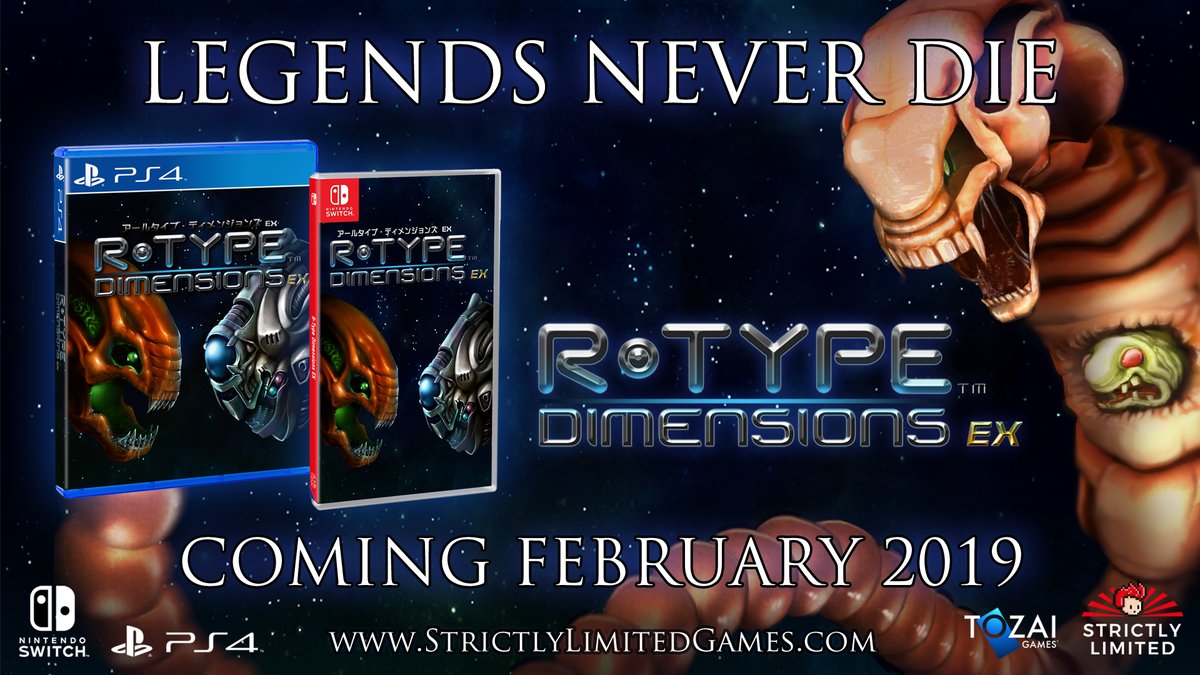 R-Type Dimensions EX is getting a physical release, Strictly Limited Games has announced. No word yet on a specific release date, but orders should be opening sometime this month.
R-Type Dimensions EX originally came to the Switch eShop last November. It bundles the space shooters R-Type and R-Type II into a single package with retro 2D graphics and 3D graphics .

Last March, QUByte Interactive announced it had acquired development and publishing rights to the shoot'em up franchise Vasara. The company has since been tinkering away on Vasara Collection, a package of the original two titles in the series, for Switch and other platforms.
QUByte Interactive revealed today a partnership with Strictly Limited Games that will provide Vasara Collection with a physical version. A release is planned for early 2019.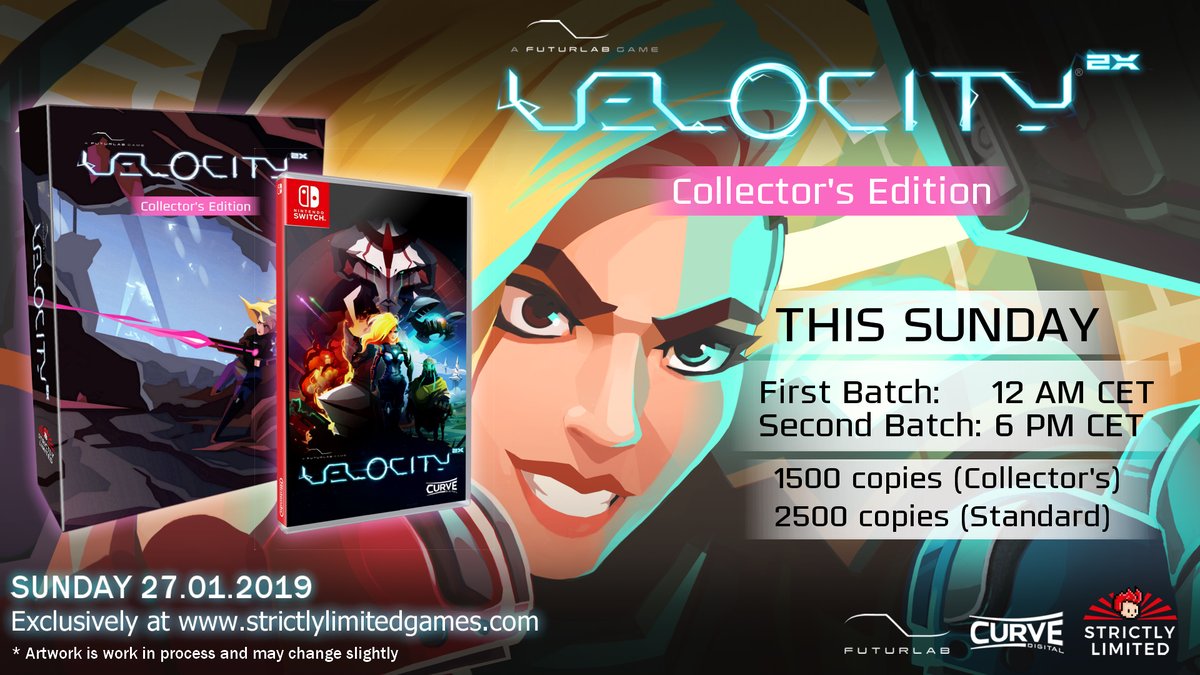 Strictly Limited Games has announced that it will soon be offering a physical copy of Velocity 2X for Switch. A standard release is planned as well as a collector's edition, though the contents of the latter has yet to be detailed.
Fans will be able to place an order for Velocity 2X's physical version this Sunday. There will only be 1,500 copies of the collector's edition and another 2,500 copies for the standard release.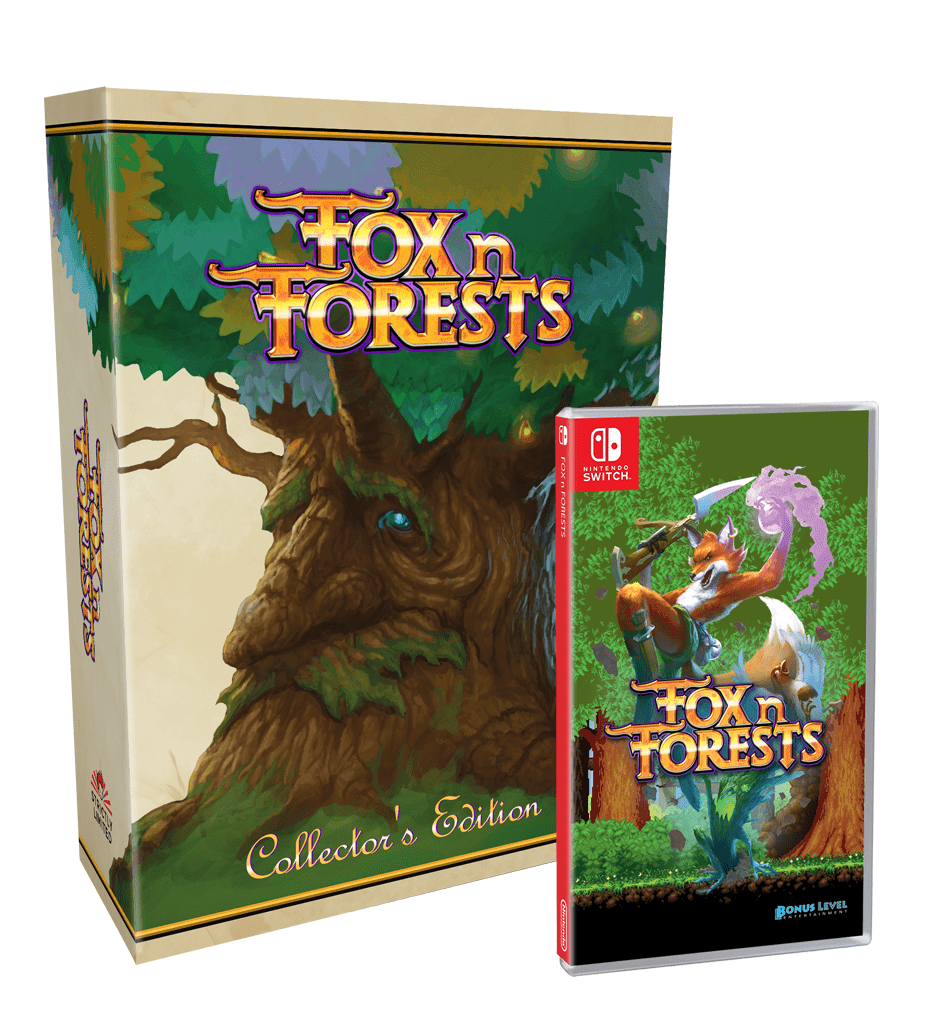 The Switch eShop title Fox n Forests will be sold physically, Strictly Limited Games has announced. There are plans to offer a standard copy as well as a collector's edition.
The latter package includes: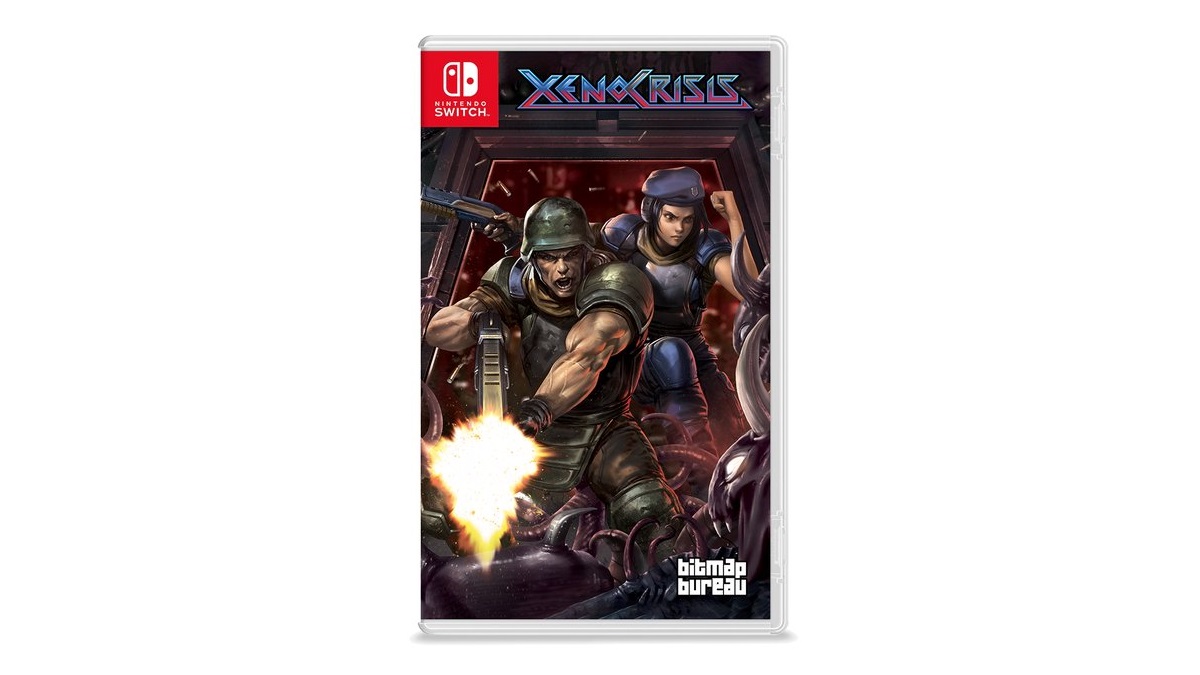 Bitmap Bureau has announced that a physical version of Xeno Crisis is in the works. The developer has teamed up with Strictly Limited Games to make it happen.
Earlier this year, Xeno Crisis was successfully funded on Kickstarter. The arena shooter takes inspiration from a number of sources, including Smash TV, Contra, Mercs, Granada, Alien Syndrome, Zombies Ate My Neighbours, Chaos Engine, and Shock Troopers.
We have a look at Xeno Crisis's boxart above.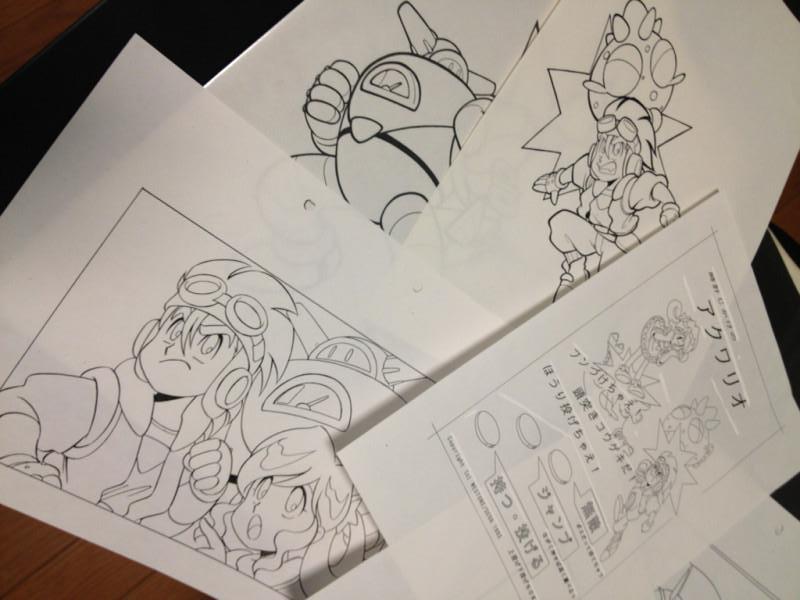 Strictly Limited Games recently announced plans to begin supporting Switch. One title we can expect to see in the future is an unannounced game designed by Ryuichi Nishizawa, the creator of the Wonder Boy series.
In its announcement, Strictly Limited said that the game will "please fans and nostalgics of the 90s era." It has never been published, "and has been classified by video game enthusiasts as lost forever after its release was cancelled." Strictly Limited Games will be sharing more information soon.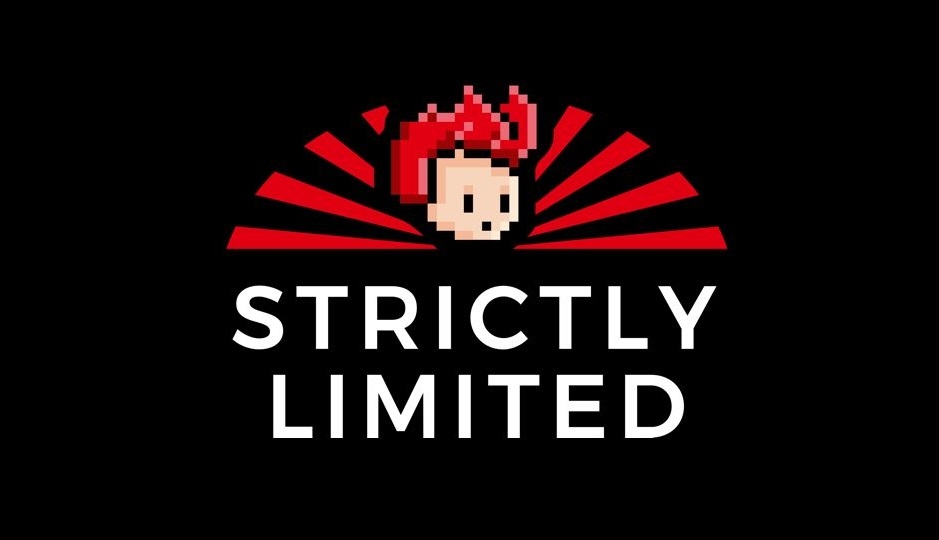 Limited Run Games has made a name for itself by producing physical versions of digital titles. Europe-based Strictly Limited Games may not be as well known, but they've also started to get into the same business.
No specific titles have been announced yet, but Strictly Limited Games today confirmed plans for Switch. We'll let you know when the first releases are confirmed.
Thanks to Tiago S for the tip.
Source: Strictly Limited Games PR