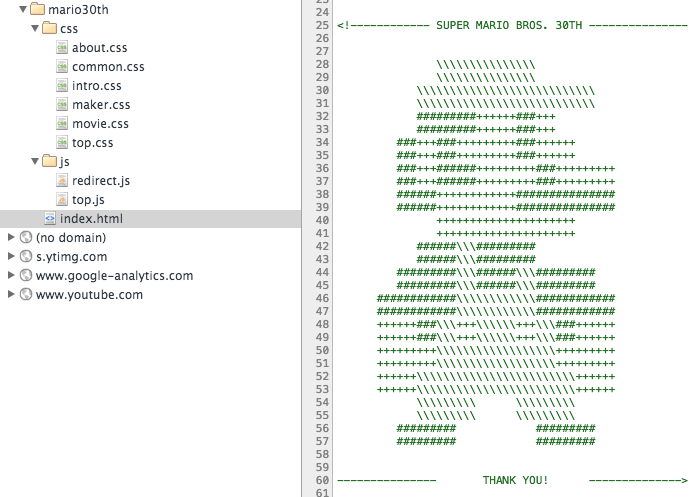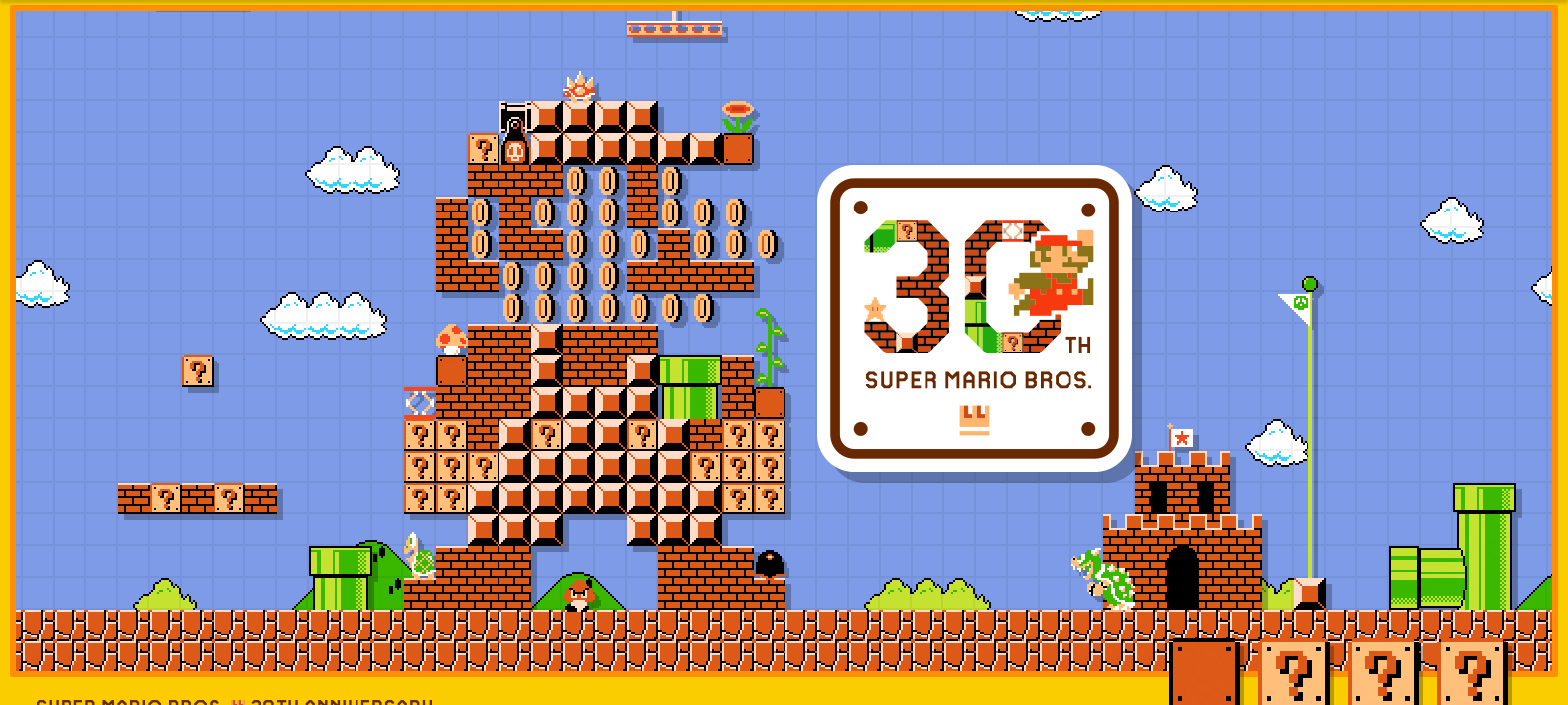 Nintendo has opened a North American teaser site for the Super Mario Bros. 30th anniversary. Visit the site here. It currently has a short message along with a short video that was previously shown in the latest Nintendo Direct.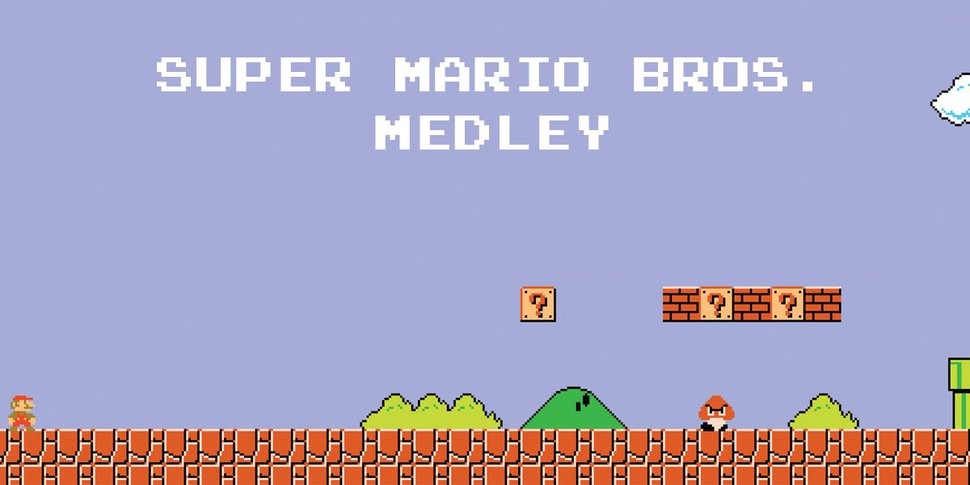 Nintendo's involvement with last night's Mario-centric Dancing with the Stars performance is much more involved than originally thought. Via Twitter, the company confirmed that Koji Kondo created the Super Mario Bros. medley just for the show. You can download the song right here.
Did you know Mr. Kondo made a Super Mario Bros. Medley just for #DWTS? Download it here: http://t.co/iQd1iZfC0s http://t.co/OzDjye9m8f

— Nintendo of America (@NintendoAmerica) November 25, 2014
At the end of June, we shared a few tidbits about the origins of Super Mario Bros. courtesy of a report from German website Nintendo-Online, with some sources stating that it was originally an arcade game. The site has now done further digging and uncovered the following details:
– Nintendo of America launched the NES and Super Mario Bros. in New York at the end of 1985 and in Los Angeles in early 1986. But the nationwide launch wasn't until late 1986.
– To promote the NES and its flagship title SMB to people not living in NY or LA, Nintendo launched an exact arcade port of SMB in early 1986.
– This port is NOT identical to the Vs. Super Mario Bros. arcade port.
– It seems that the direct SMB arcade port was also distributed in Europe.
– Most of this info comes from William Audureau: "The History of Mario", p. 261 ff.
In related news, Nintendo Online shares the following tidbits regarding the European release date of Super Mario Bros.
– It was unknown when exactly Super Mario Bros. was released in Europe. The best date we were originally able to confirm was 1987, but we couldn't get any closer.
– Nintendo of Europe wasn't founded until the early 1990's. Prior to that, most European countries had own companies that distributed the Nintendo products.
– According to William Audureau: "The History of Mario", p. 267, in some European countries SMB was released on June 1986.
– But in most of the countries the game didn't release until September 1987. According to Audureau that was the case in the United Kingdom as well as in France. We concluded from our sources that this was also SMB's release month in Germany.
Super Mario Bros. player "Blubber" has managed to set a new world record for completing the game. The speedrunner's time comes in at an incredible 4:57.69. Previously, the record was set at 4:58:09.
Super Mario Bros. has been around for nearly thirty years. At this point, most would have expected that the game's major glitches and infinite lives tricks would have been discovered. But apparently not!
As shown in the video above, one player has seemingly managed to uncover a new glitch leading to a constant stream of 1-ups.
Here's how the technique is described:
First, you must first take player one's Mario to the second level of the game and throw away your first life. With Luigi taking over, player two must traverse all the way to World 5-2 and find the hidden beanstalk block halfway through the stage. Once there, Luigi must start climbing the vines, however, he must await – and take on the chin – an incoming projectile from one of the Hammer Bros. Upon being hit, once player one resumes control of Mario, the beanstalk from World 5-2 will start growing in World 1-2, providing all you need to infinitely kick shells for unlimited bonuses.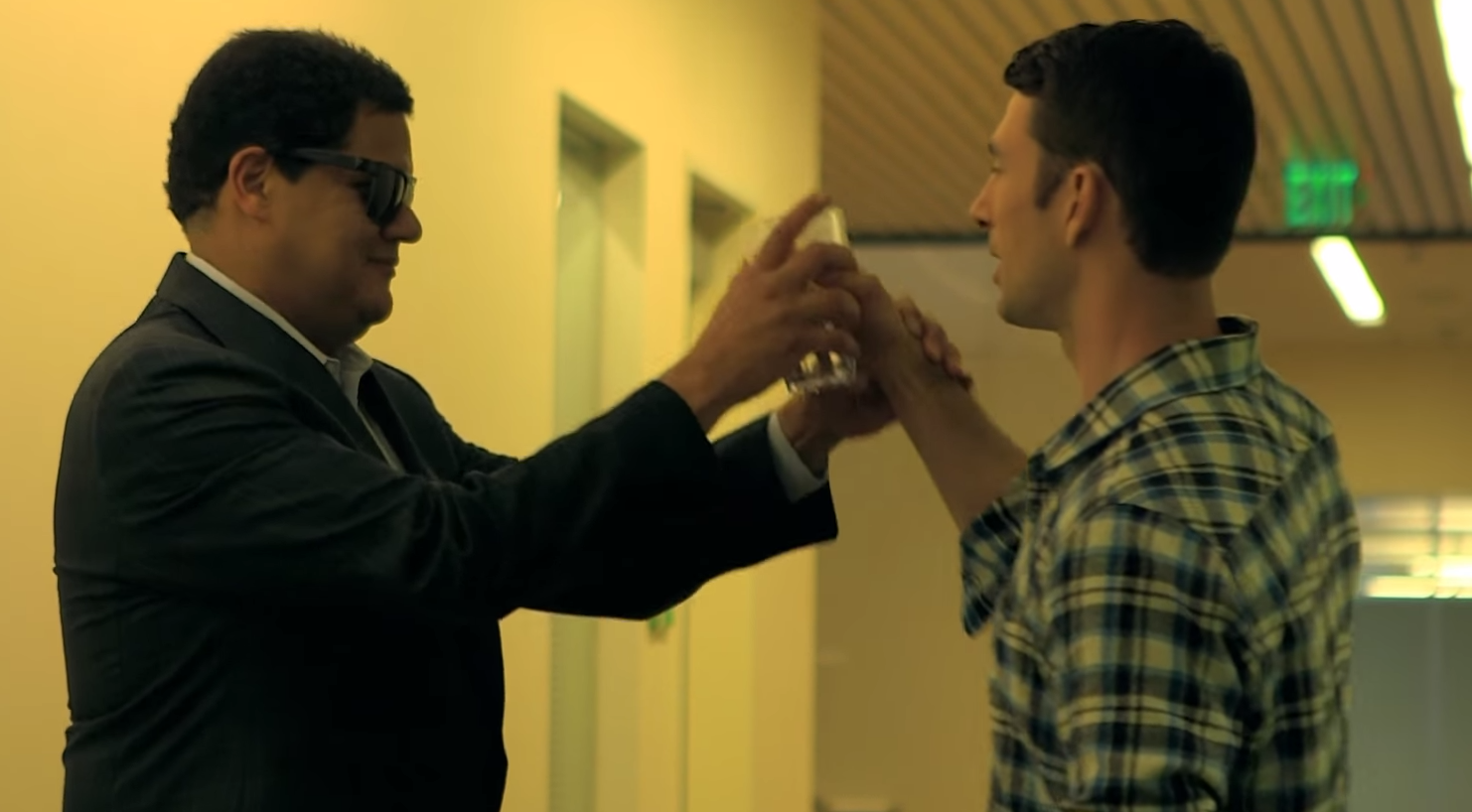 German website Nintendo-Online has researched the development of Super Mario Land and Super Mario Bros. Here's a summary of the site's report passed along to us:
Super Mario Land:
– Development was handled by a team consisting of eight R&D1 members; noone from the Super Mario Bros. development team – not even Mario creator Shigeru Miyamoto – was involved.
– The core development team – producer Gunpei Yokoi, director Satoru Okada and designer Hirofumi Matsuoka – had worked together with Intelligent Systems on Famicom Wars before Super Mario Land. Famicom Wars was released in August 1988. That means that development of Super Mario Land started around August 1988 and did take approximately six to nine months.
– Compared to Super Mario Bros. 3 and Super Mario World, the development time was short. Also, the development team did not have experience developing a Mario game. These two points caused the game to be glitchy, short and a bit weird.
– Yokoi and Okada were also the main engineers working on the Game Boy. Super Mario Land might have started as a kind of intern tech demo.
Super Mario Bros.:
– It is often claimed that the development team of the original Super Mario Bros. consisted of the following six people: Shigeru Miyamoto and Takashi Tezuka (designers), Koji Kondo (composer) and Toshihiko Nakago, Kazuaki Morita and Yasunari Nishida (programming).
– While there are sources proving that Miyamoto, Tezuka, Kondo, Nakago and Morita were involved in the project (e.g. Iwata asks), there is now such proof for Nishida.
– The operator of the website Kyoto-Report.wikidot.com that deals with the history of Nintendo confirmed to us that Nishida was in fact not part of the development team.
– We believe that this misconception derives from a misinterpretation: The pseudonym "Yachan" which is listed as a programmer in the credits of The Legend of Zelda was interpreted as "Yasunari Nishida", but in fact the Nintendo programmer Yasunari Soejima was behind that pseudonym.
– Because of that, the development team of Super Mario Bros. only consisted of five developers, and Yasunari Nishida was not one of them.