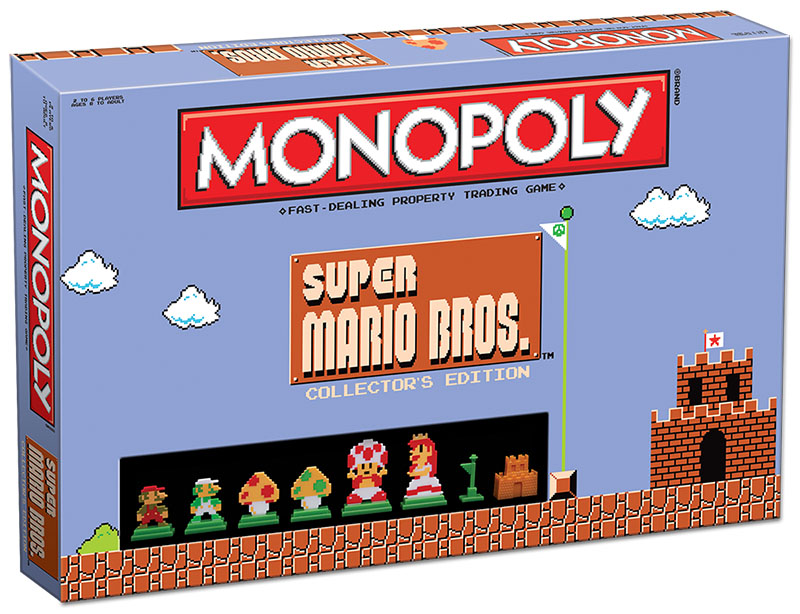 USAopoly has been dealing with Nintendo-licensed products for awhile, and now you can add another one to the list. A new Monopoly set based on Super Mario Bros. is in the works, and it'll even be a collector's edition.
The set has six 8-bit styled tokens featuring Mario, Luigi, Princess Peach, Toad, Super Mushroom and 1-up Mushroom. There's also a custom designed 8-bit styled board along with custom goal poles and castles (instead of houses and hotels) plus the "? Block" and Warp Pipe in place of the Community Chest and Chance Cards.
USAopoly lists Monopoly: Super Mario Bros. Collector's Edition as "coming soon". There are some claims that it's already available, though it doesn't seem to be in stock in places like Amazon. Regardless, look for it soon.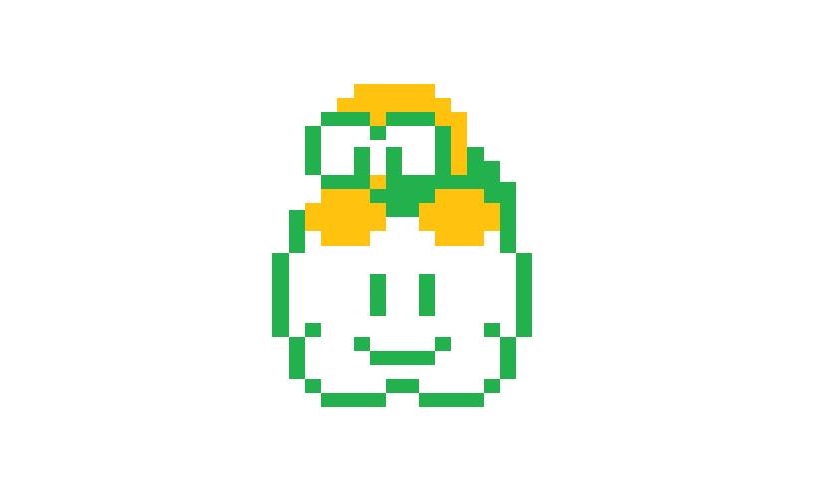 Here's something very interesting about the original Super Mario Bros. As it turns out, the manner in which Lakitu throws Spiny Eggs at players is unintentional. After many years, fans have discovered that he attacks with no horizontal movement due to a bug; it was instead supposed to be based on a few factors, like Lakitu's speed and the player's position.
The Cutting Room Floor explains:
The Spiny eggs are thrown by Lakitu in a simple way, with no horizontal movement whatsoever. However, this is not the intended behavior; it's actually the result of a bug! The eggs are supposed to be thrown out relative to the player's speed, Lakitu's speed, the player's position, and a pseudo-random value, as well as bounce off of any blocks or walls that they hit on the way down.
Here's a comparison of the two versions of the Spiny Egg throwing for further clarification: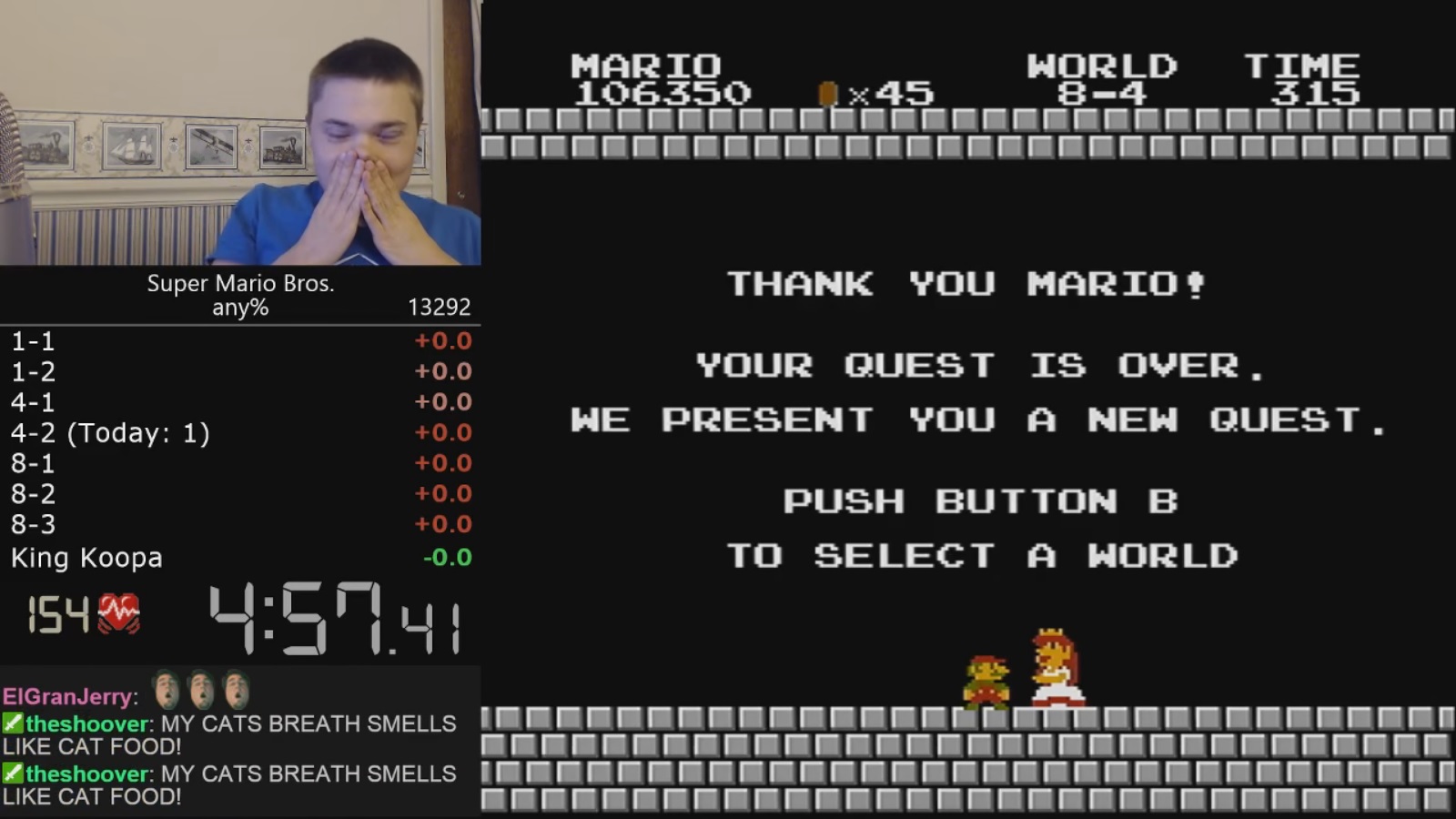 Super Mario Bros. speedrunner "darbian" has managed to set a new world record. He's completed the game in just four minutes, 57 seconds and 260 milliseconds. That's 387 milliseconds faster than the last record, which darbian set in October.
You can watch some highlights from the playthrough below. The full archive is on Twitch here.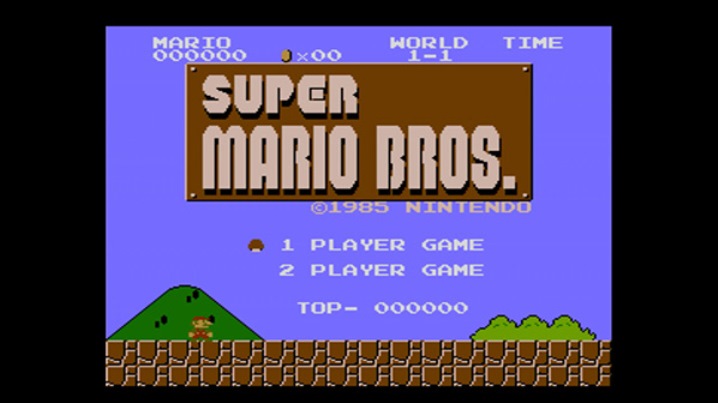 Did you know that the Super Mario Bros. theme song has lyrics? That's actually something that was made public many, many years ago, but it's not widely talked about today.
The lyrics were originally submitted by fans to a Japanese radio station. Nintendo eventually made them official, and a recorded version of the song was released on vinyl. Listen to it below.
Since the lyrics are in Japanese, you might have some trouble understanding what they are in English. But luckily, a translation can be found after the break!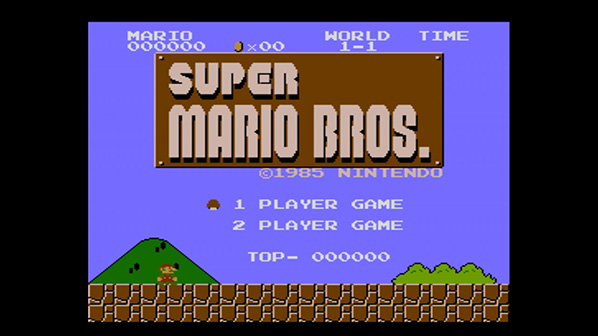 Speedrunner Darbian has managed to set a new world record for Super Mario Bros., clearing the game in just four minutes 57 seconds and 627 milliseconds. He's beaten out the previous record holder, i_o_l, by 66 milliseconds.
Here's a look at Darbian's run in full:
Although the new world record has been set, Darbian believes he could improve upon his time by saving roughly 0.35 seconds on level 4-2. He also pointed out on Reddit that he made a few small mistakes in the final level.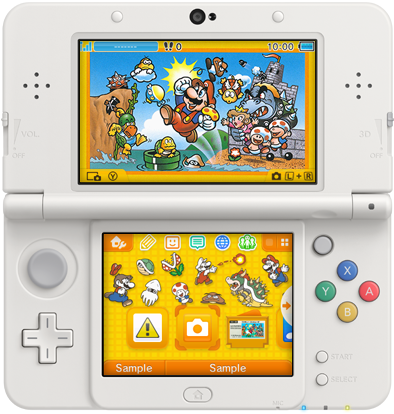 Japan just got a brand new Super Mario Bros. theme for the Nintendo 3DS today. You can grab the theme for 200 yen in the 3DS eShop. Check out the official video for the theme below!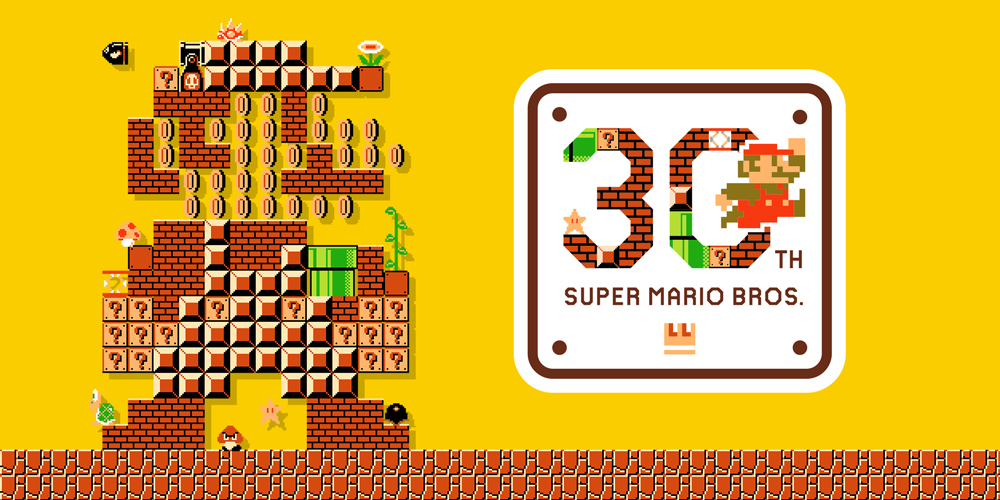 Nintendo will be holding a Super Mario Bros. 30th Anniversary Festival in Japan on September 13. It's now confirmed that series creator Shigeru Miyamoto and longtime composer Koji Kondo will be appearing at the concert.
On that day, it seems that Miyamoto and Kondo will play Super Mario Maker. They'll also discuss things about Mario during its design phases, as well as thoughts on the work itself.
Other guests set to appear at the Super Mario Bros. 30th Anniversary Festival include CLACHIP, YMCK, and even Mario himself.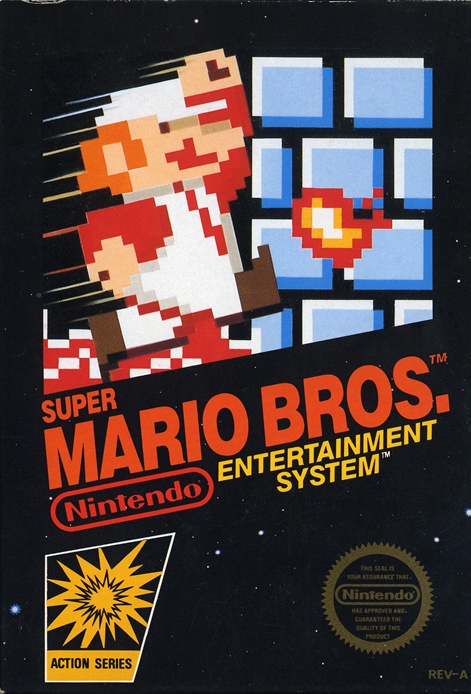 Update: Bumped to the top. Along with Super Mario Bros., Doom, Pac-Man, Pong, Tetris, and World of Warcraft are being inducted.
---
Super Mario Bros. has been inducted into the World Video Game Hall of Fame, Nintendo has announced.
A committee of journalists, scholars and video game industry members made the decision to honor the classic NES title. Games selected for recognition are based on the criteria of icon-status, longevity, geographical reach, and influence.
Super Mario Bros. is one of six titles being inducted into the inaugural class in the World Video Game Hall of Fame at the Strong National Museum of Play in Rochester, New York.
Source: Nintendo PR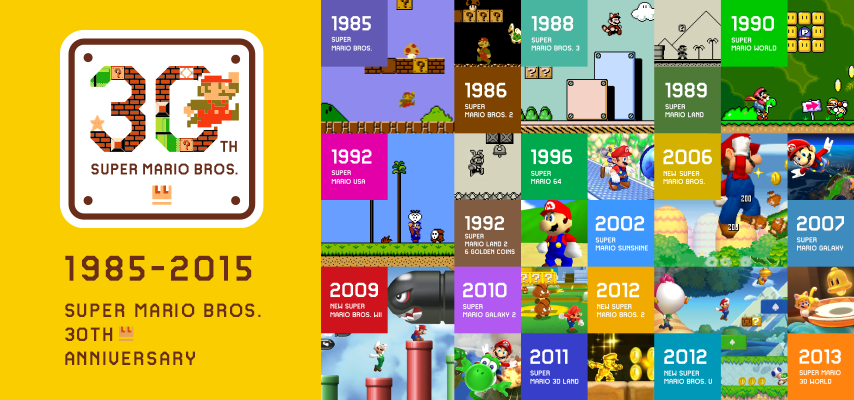 Update (5/29): Bumped to the top. This is now live on the North American and European sites as well.
---
Nintendo updated its Japanese Super Mario Bros. 30th anniversary site today. Check it out here.
You can get a complete overview of the Super Mario Bros. series in full, starting with the very first entry up through Super Mario 3D World. Videos are included for each game.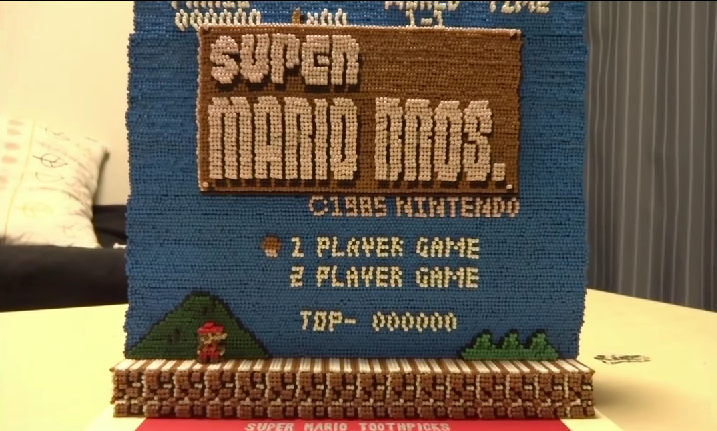 This is the perfect sort of thing for the weekend! I don't know how anyone would have the patience for it, but one fan has recreated the Super Mario Bros. title screen with 14,000 toothpicks. You can get a look at the results below.
Thanks to kurocchi0509 for the tip.