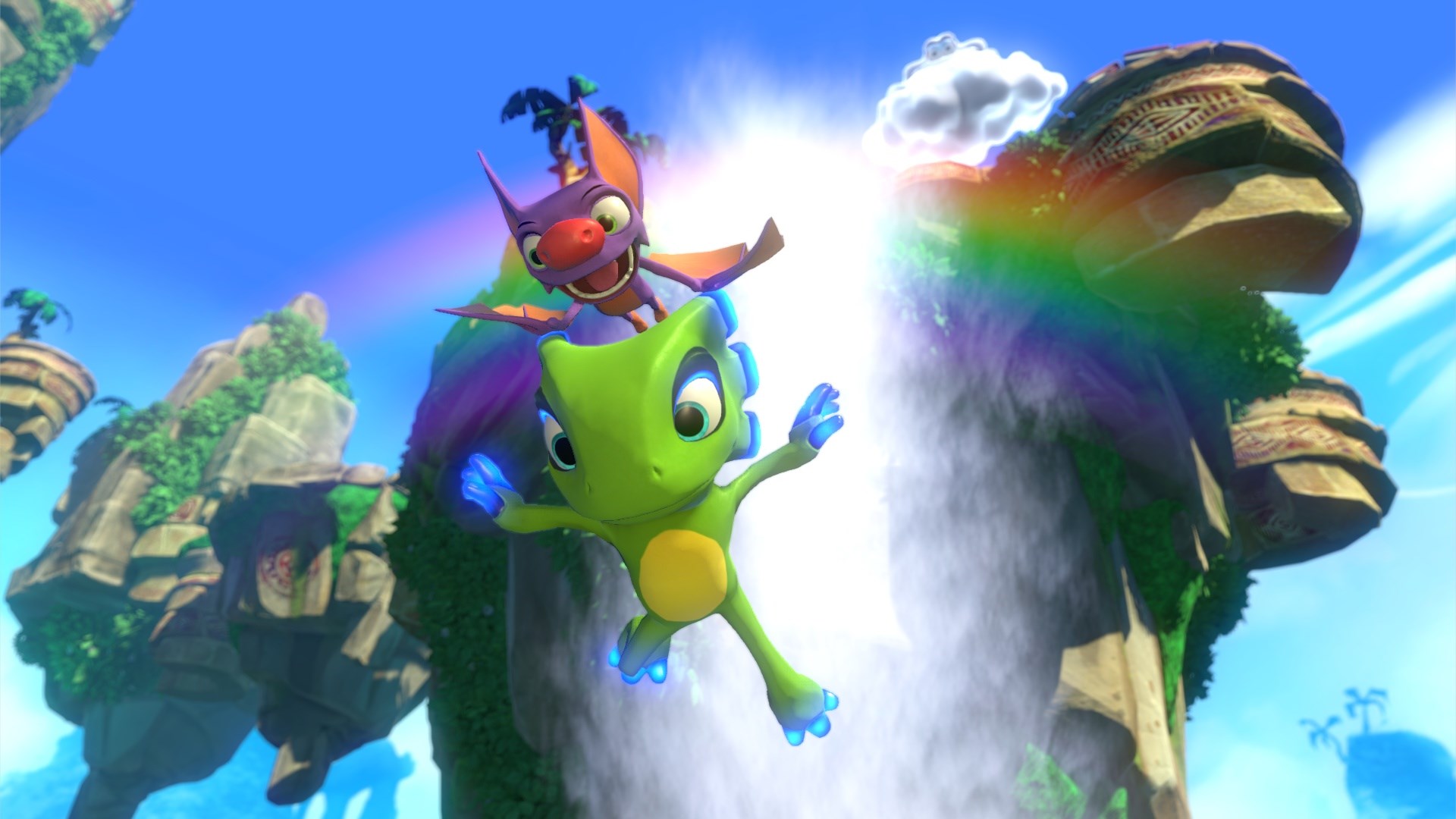 E3 may be over, but we're still seeing footage and interviews pour out of the show. Eurogamer now has its own interview up with Yooka-Laylee art director Steve Mayles and composer Grant Kirkhope, along with footage. See their video below.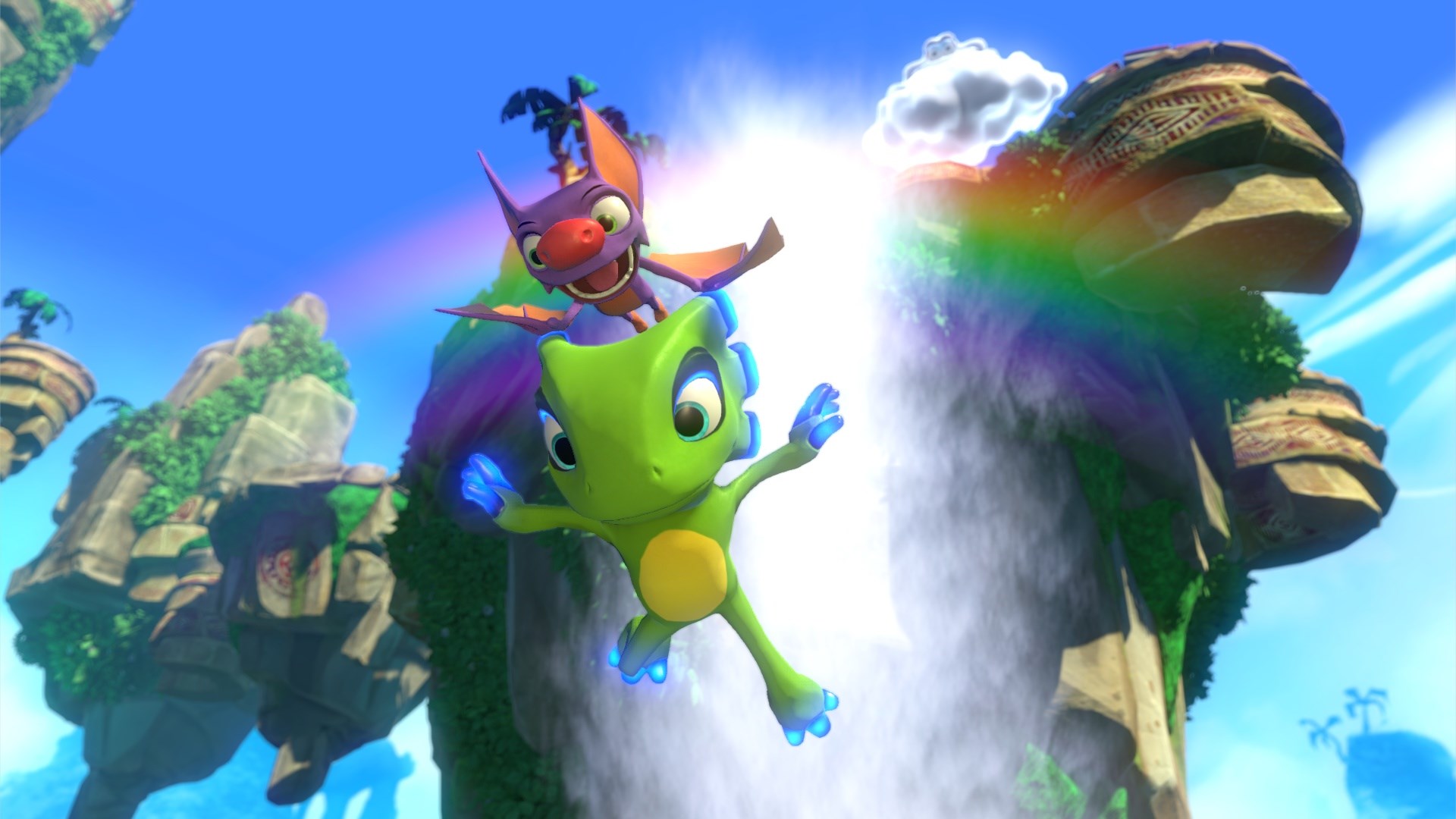 GameXplain chatted with Grant Kirkhope and Steve Mayles at E3. The two commented on expandable levels, minecraft segments, lessons learned from Banjo-Kazooie and Banjo-Tooie, and more. The full interview is below.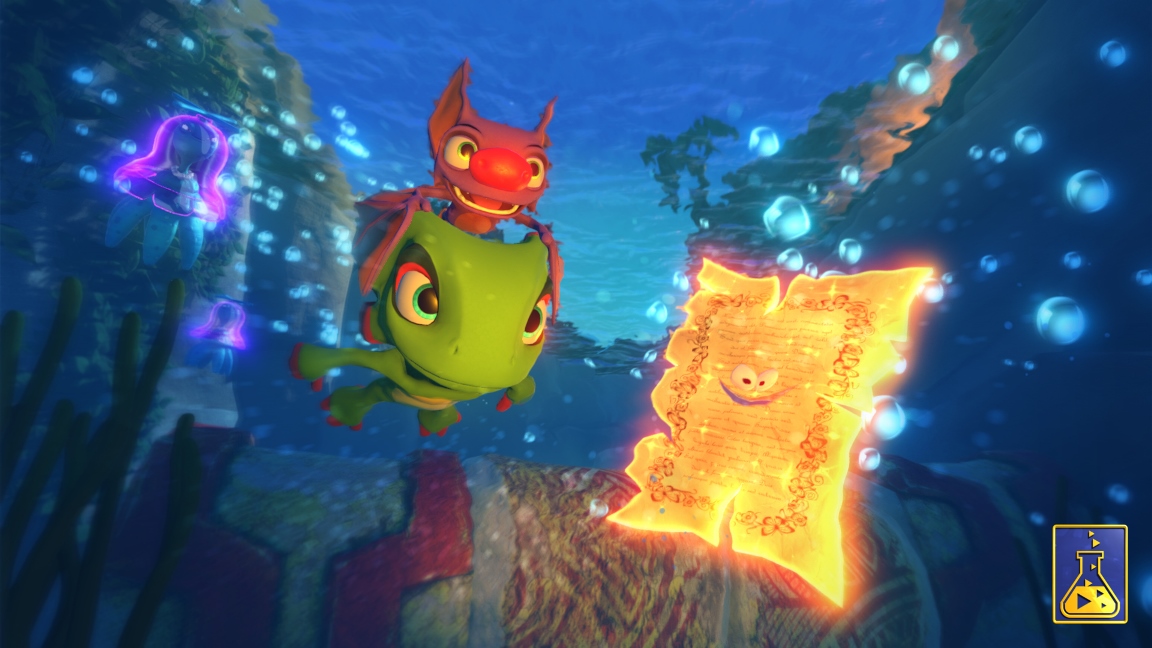 Polygon has put up another video with gameplay which also has an interview with Steve Mayles and Grant Kirkhope. View it below.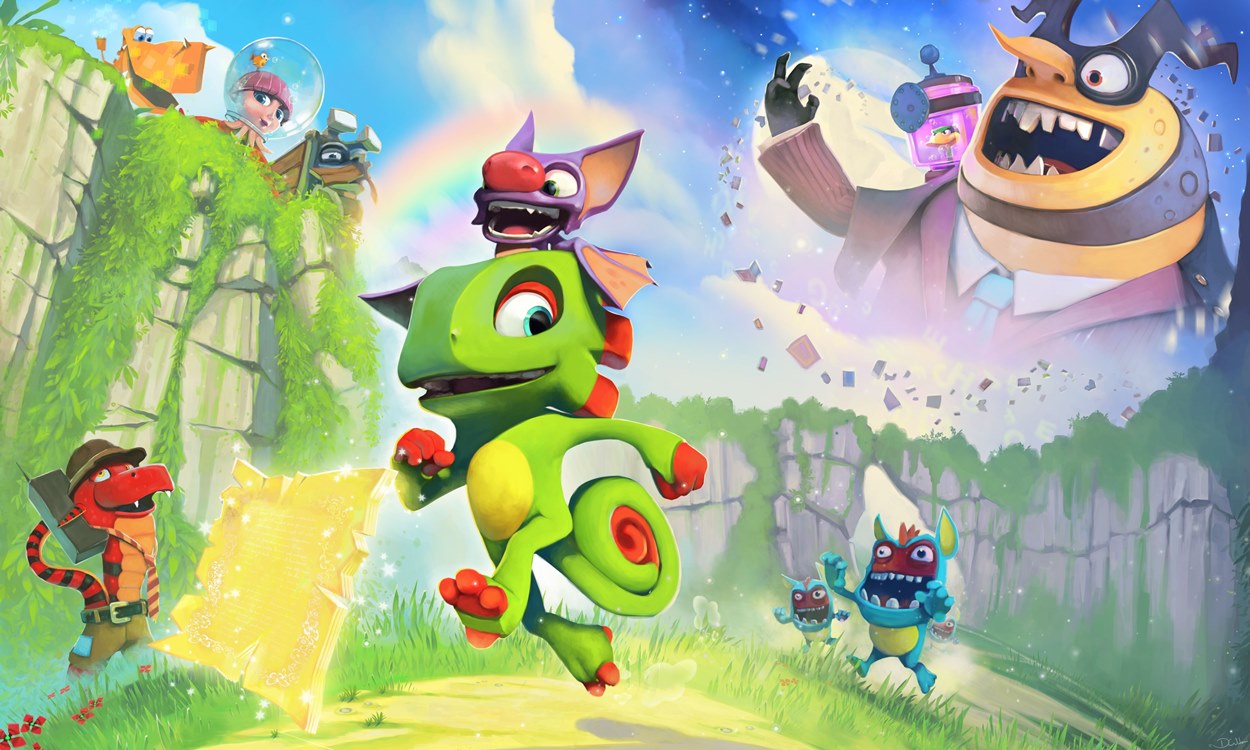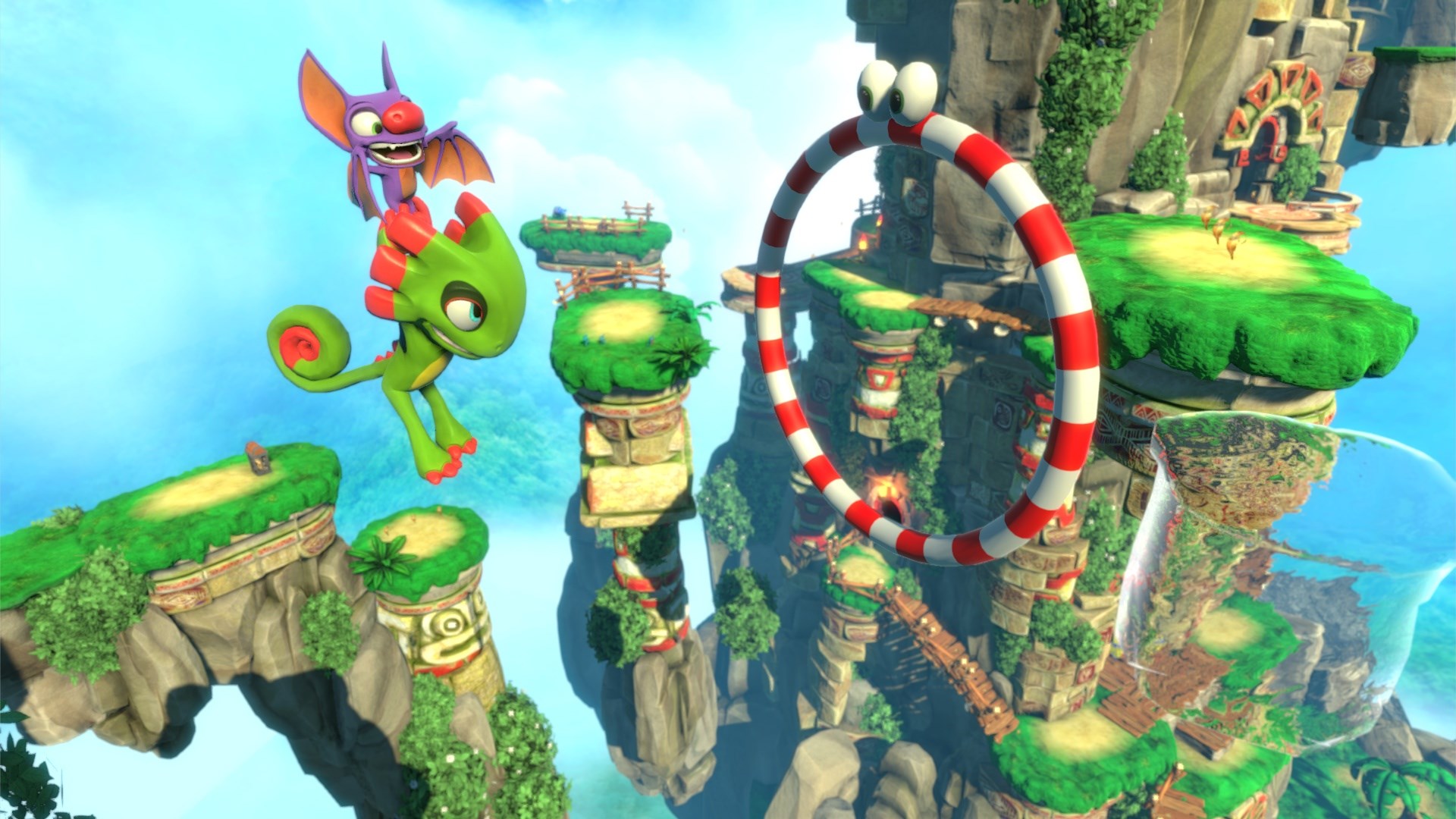 It's been known that Playtonic is working with Team17 on Yooka-Laylee. The latter company will publish the game, but it's now been revealed that they're also working on the Xbox One and PlayStation 4 versions. That means Playtonic is able to concentrate on Yooka-Laylee for Wii U and PC.
MCV asked Playtonic about why the studio is working on the Wii U version internally over other platforms. In response, writer Andy Robinson said:
We naturally have so many backers who opted for Wii U. Because of the size of the team, we couldn't take on all the consoles. You can imagine from a developer stand-point, that porting from PC to PS4 and Xbox One is slightly more straightforward than porting to Wii U. I also think it feels right playing it on a Nintendo system to some people. But the other versions will be fantastic as well.
Technical art director Mark Stevenson also noted:
"We wanted to make sure that Wii U gets the right attention. There is a lot of nostalgia around Banjo, Banjo heralds from Rare's Nintendo's days, and we are all massive Nintendo fans as well."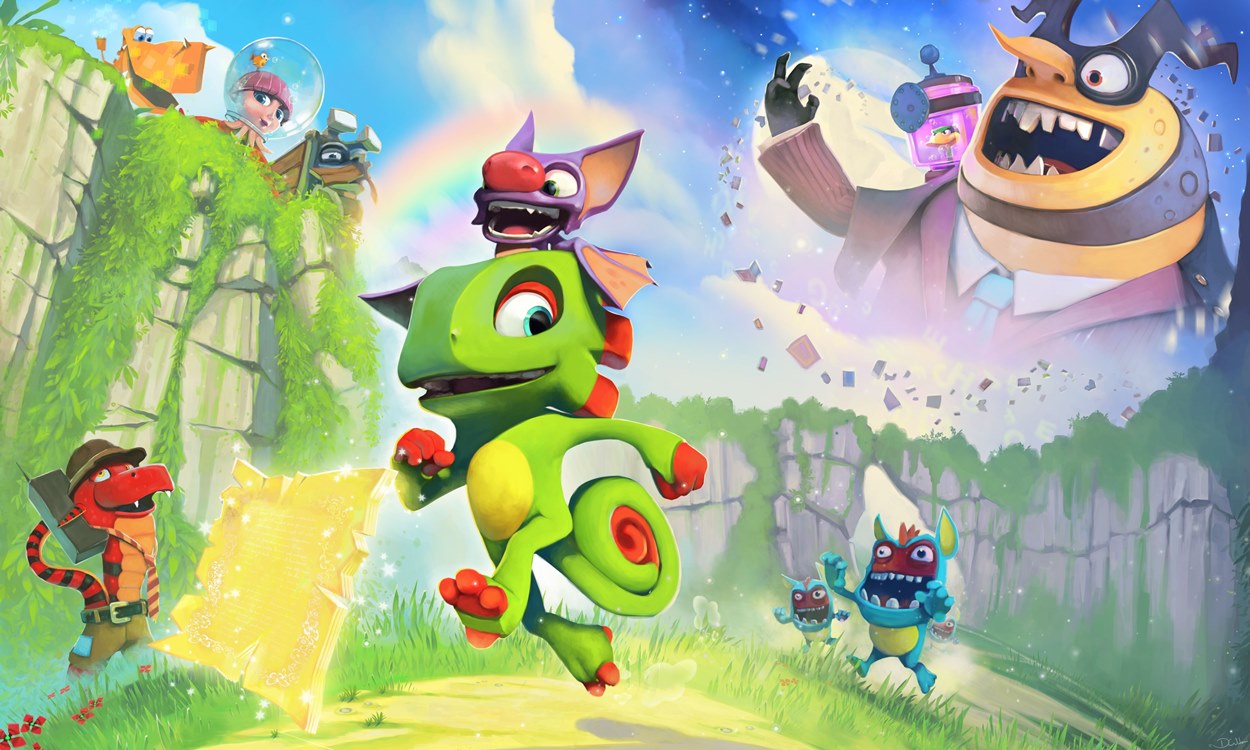 Following today's trailer, several outlets are starting to post new gameplay videos. We'll be rounding those up below.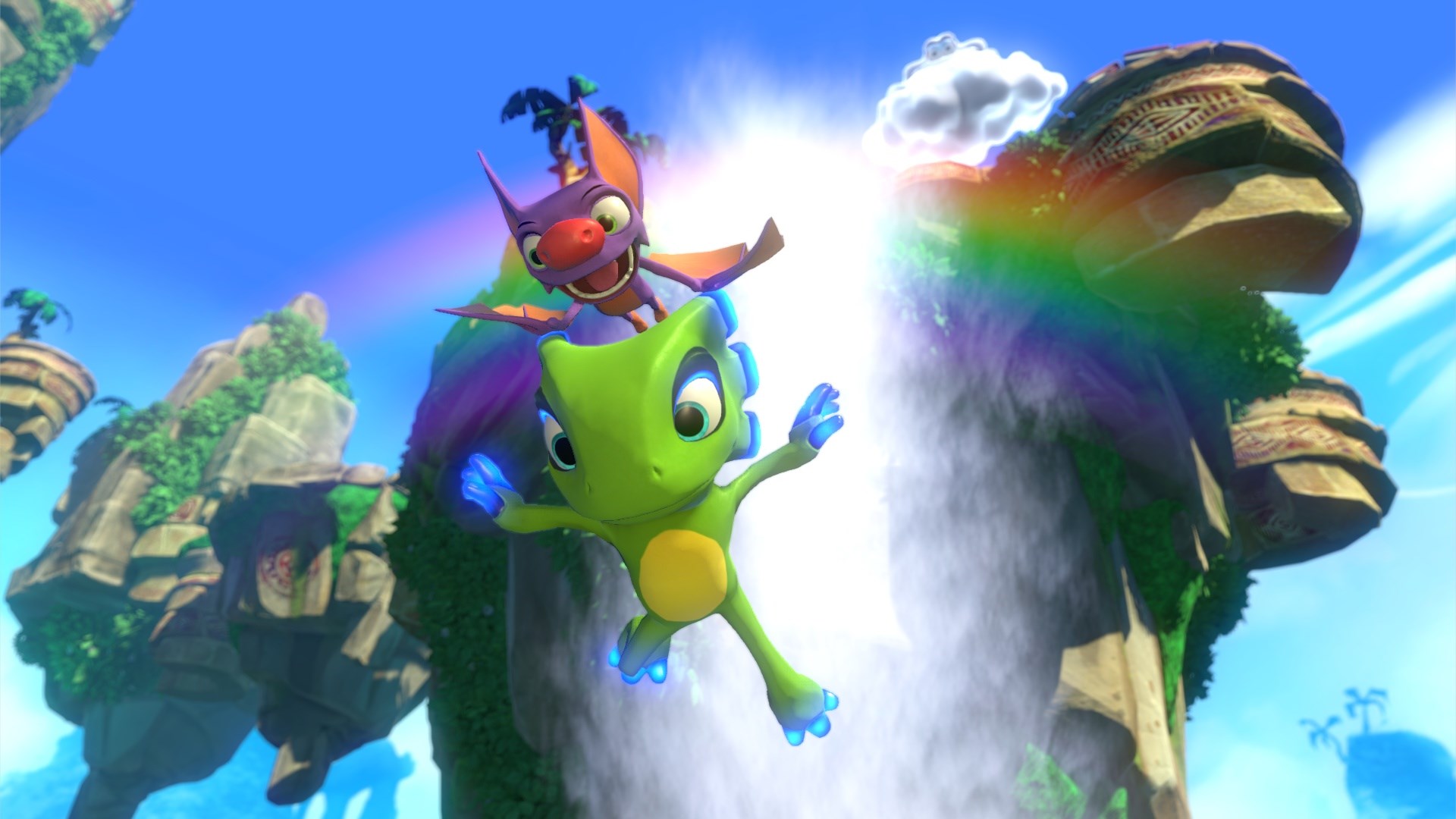 Playtonic and Team17 have released several new screenshots and art from Yooka-Laylee. Find them in the gallery below.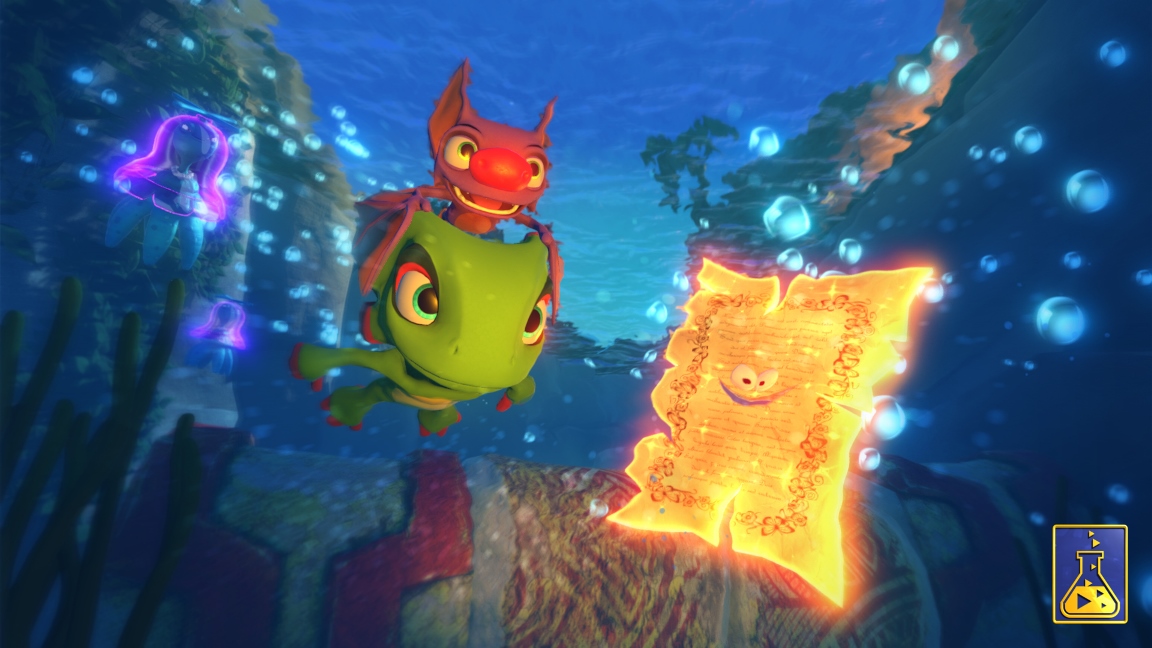 Playtonic has come out with the very first trailer for Yooka-Laylee, which you can watch below. The video confirms a new launch timing of Q1 2017. The game was originally planned for release this October.
Playtonic shared the following regarding the delay:
While we felt confident we could ship the game in October as originally projected in our Kickstarter, the Playtonic team has decided that it would prefer to add a few extra months' polish to the game schedule.

Ultimately, this will allow us to deliver a better game to the tens-of-thousands of you who've supported us throughout development. And that's what we all want, right?

We're sure some will be disappointed by the prospect of a few extra months' wait, however the team is confident that we've made the right decision for the game and that you'll be pleased with the results when Yooka-Laylee arrives early next year.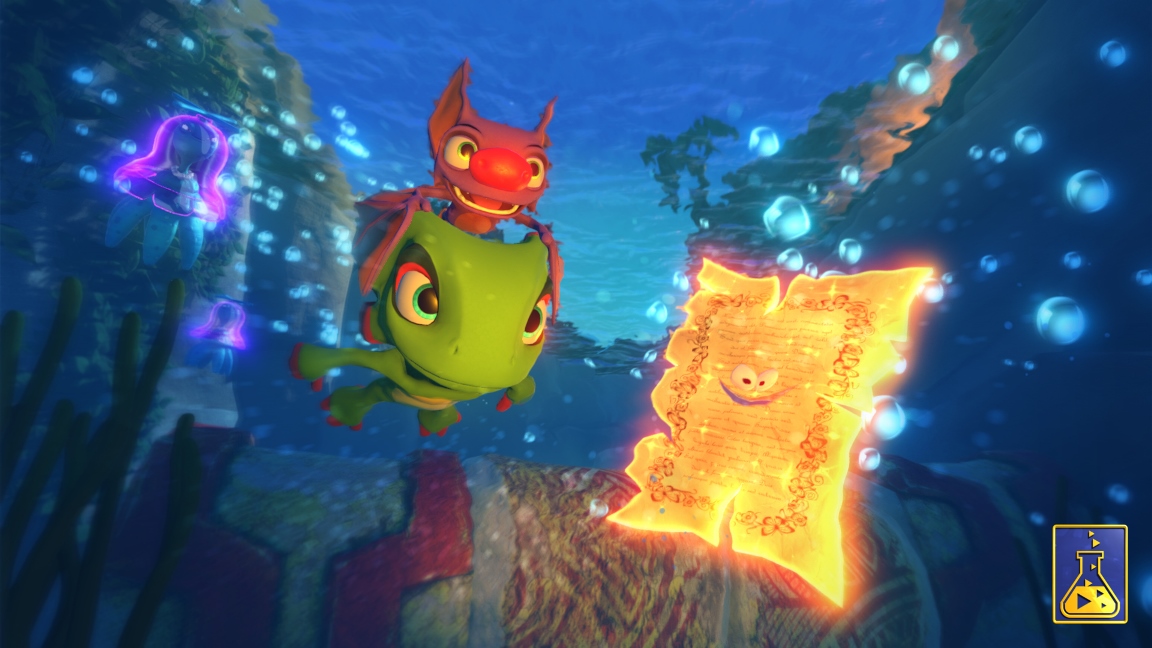 EDGE has a lengthy feature on Yooka-Laylee this month. There's talk about developer Playtonic, and plenty on the game itself.
One point brought up early on is that Yooka-Laylee felt "almost unrecognizable from the footage that convinced so many to part with their money." The two main characters are essentially the same. However, EDGE says that "their world is a very pleasant surprise – significantly more substantial than we'd anticipated, with a scale and a level of detail belying the size of the team making it."
Yooka-Laylee takes plenty of cues from the 3D platformers of old on the N64. Just like with Rare's classic games, this one will feature spoken gibberish for the characters. It took director Chris Sutherland and composer Grant Kirkhope some time to remember how to come up with these sounds, with Sutherland noting that the team "spent a lot of time trying to figure out the timing and iterating regularly until it sounded just right."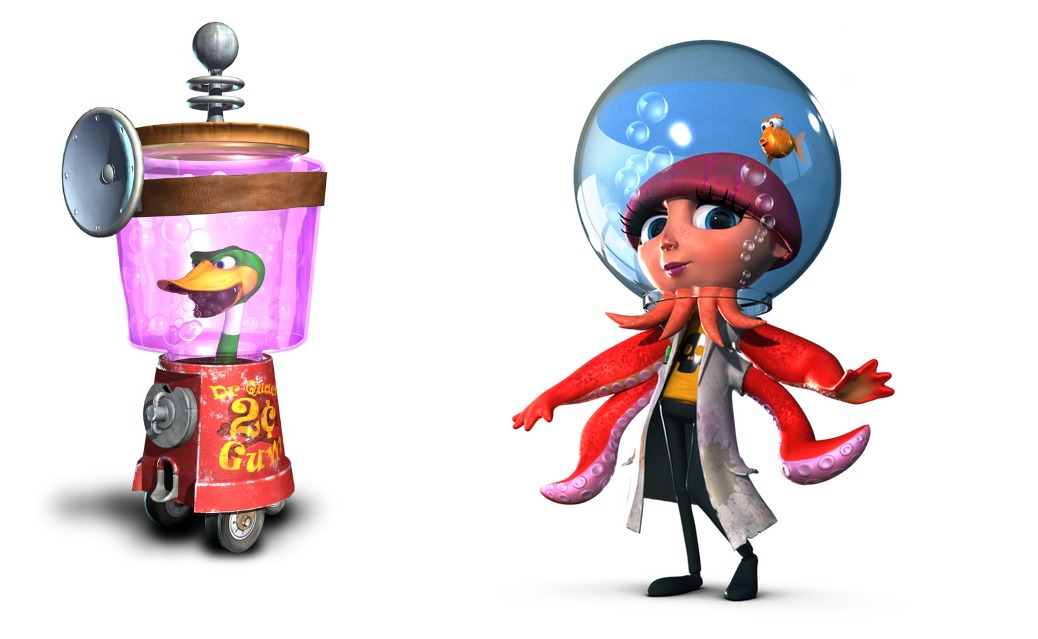 A pair of characters have been introduced for Yooka-Laylee over on the project's Kickstarter page. This time around, we're able to see "the hapless, multi-limbed scientist Dr. Puzz and her traitorous former colleague Dr. Quack".
We have the character art above. You can read about both of them below.
In Yooka-Laylee, Dr. Quack is a ruthless, exosuit-wearing fowl, who's making the best of a bad situation under the corporate rule of Capital B. The good doctor wasn't always this unpleasant, but the ruthless takeover of his Quack Corp organisation has persuaded Quack to concoct all manner of crude inventions to satisfy the demands of his new boss – and the shareholders, of course.

Quack's sweet, naive prodigy, Dr. Puzz proved far more morally rigid than her former colleague, breaking ties with Quack Corp as soon as the exosuits started stirring – and taking her own inventions with her. The tentacled technician – designed by Ed 'Mumbo Jumbo' Bryan – is the gateway to all of Yooka-Laylee's wild and wonderful transformations, which we'll be revealing in the near future.