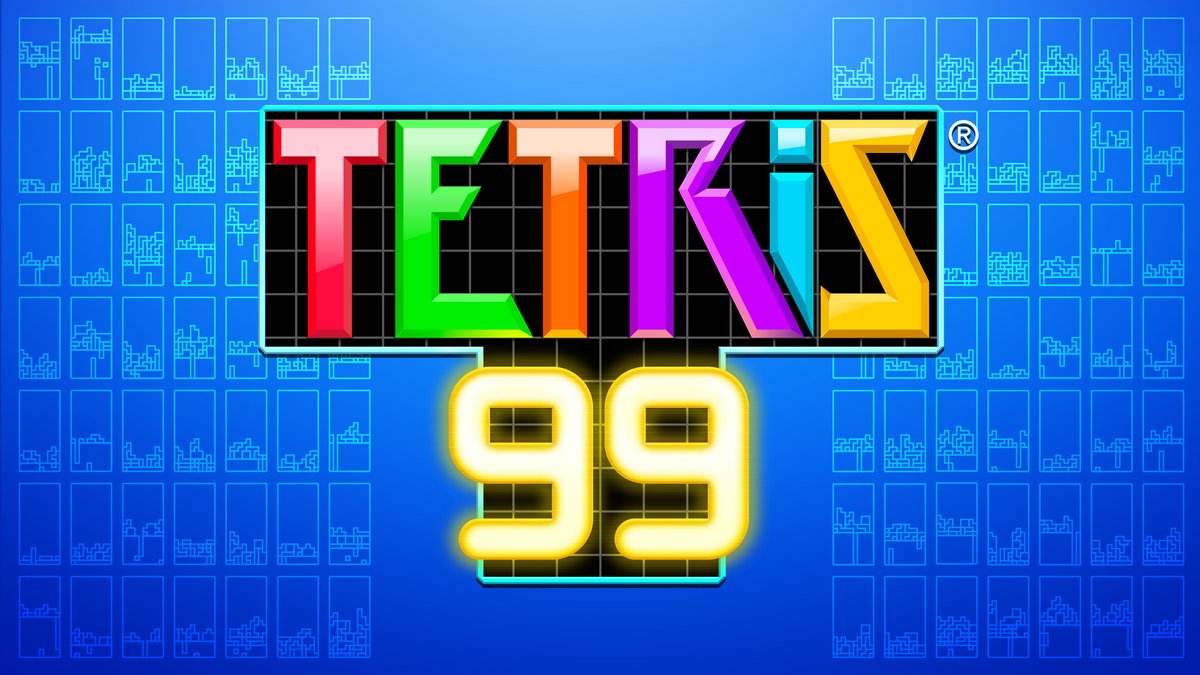 A new update for Tetris 99 is now available. Version 2.0.0, which was detailed in the latest Nintendo Direct, is now available to download.
Today's update features Invictus Mode, Daily Missions, and new themes and player icons. Those who have purchased the DLC can also now access the latest DLC: 2P Share Battle mode and Local Arena mode.
Below are the full patch notes: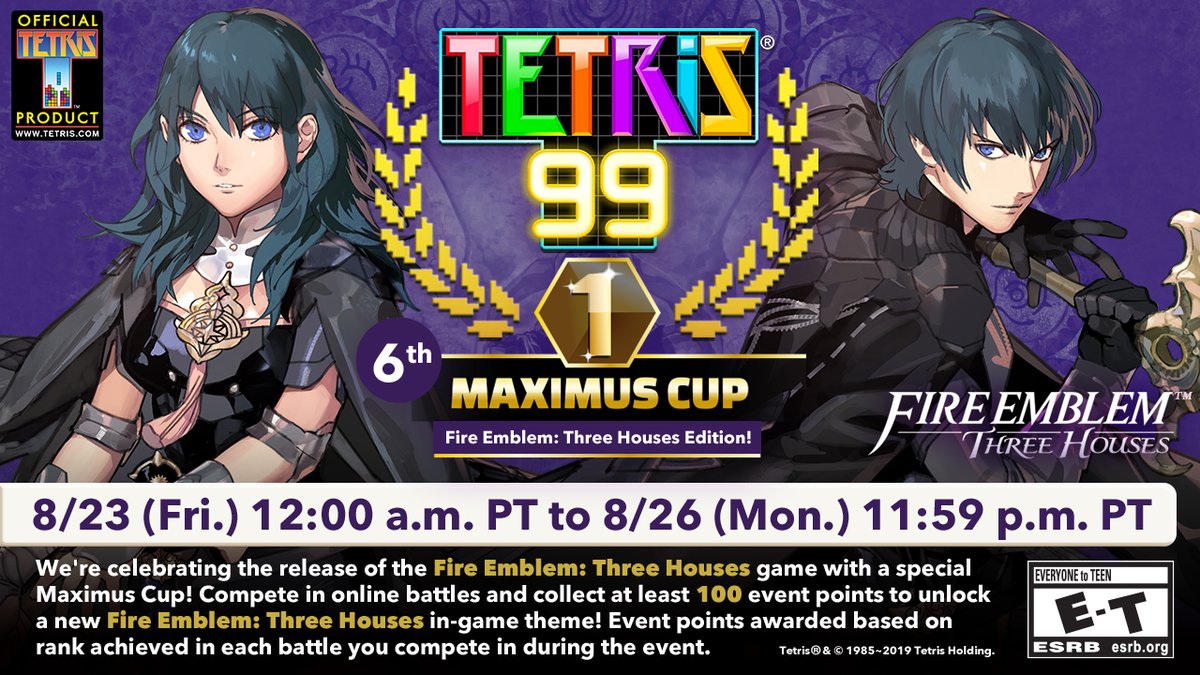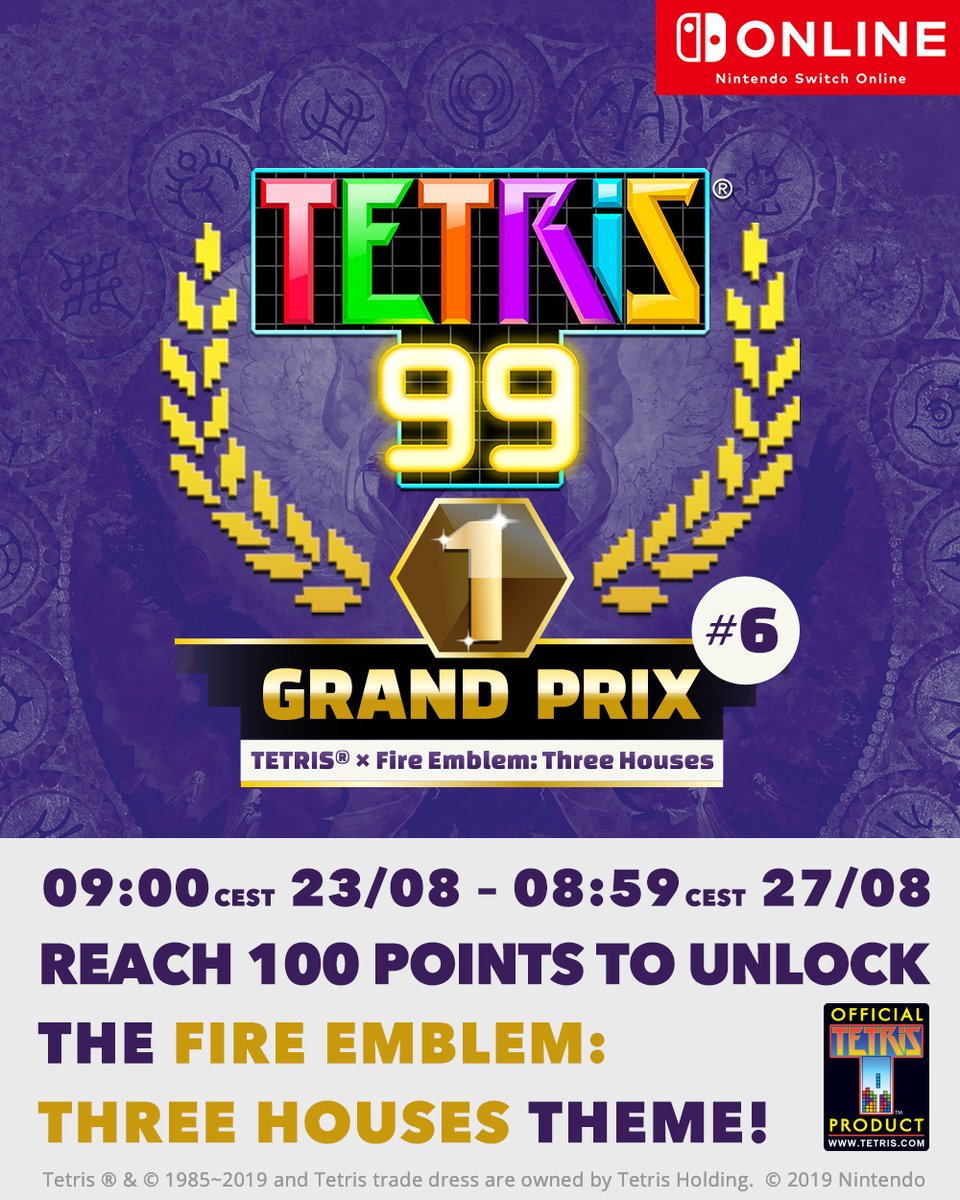 The next online competition in Tetris 99 (the Grand Prix or Maximum Cup, depending on your region) will take place next week. The European version will run from 09:00 CEST on 23/08 until 08:59 CEST on 27/08. Once again, this competition will have a specific theme following the Splatoon 2 theme of the fifth competition. This time, it'll be a crossover event with Fire Emblem: Three Houses. If you reach 100 points, you will receive an exclusive Fire Emblem: Three Houses in-game theme.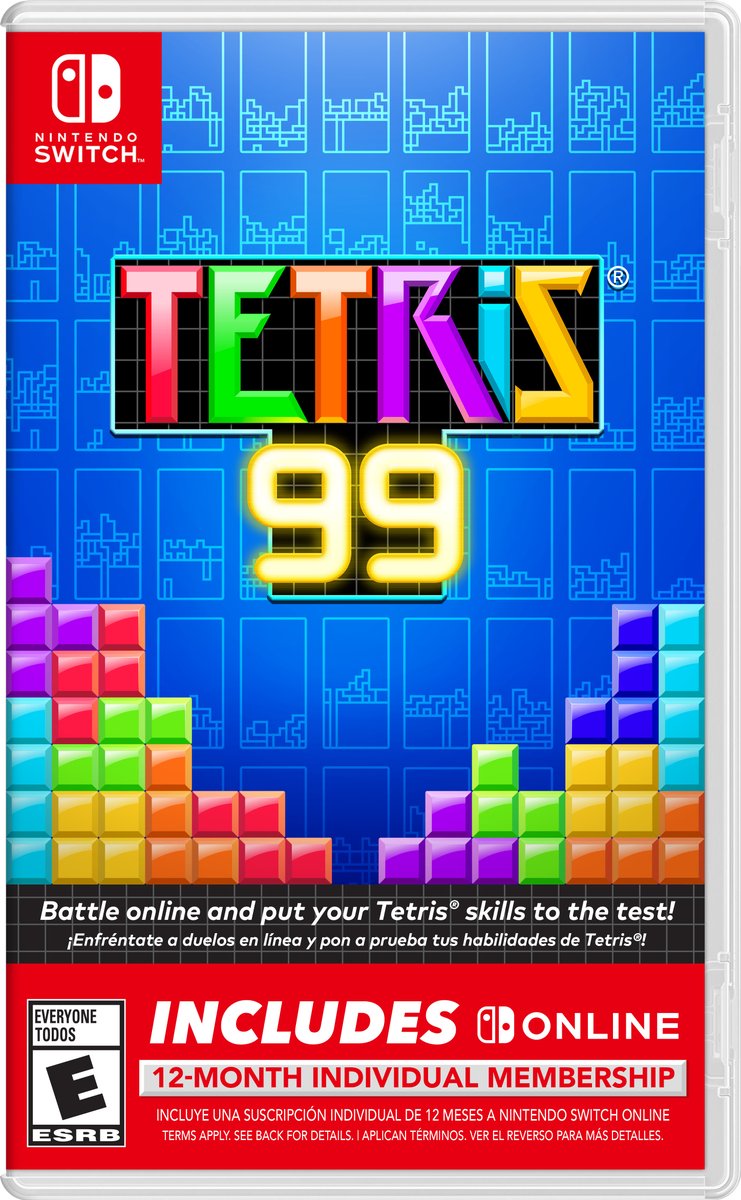 Tetris 99 was previously announced for physical release in Europe in Japan. Today, Nintendo shared the same news for North America.
The retail version of Tetris 99 drops on September 6 for $29.99. A 12-month Nintendo Switch Online subscription will be included.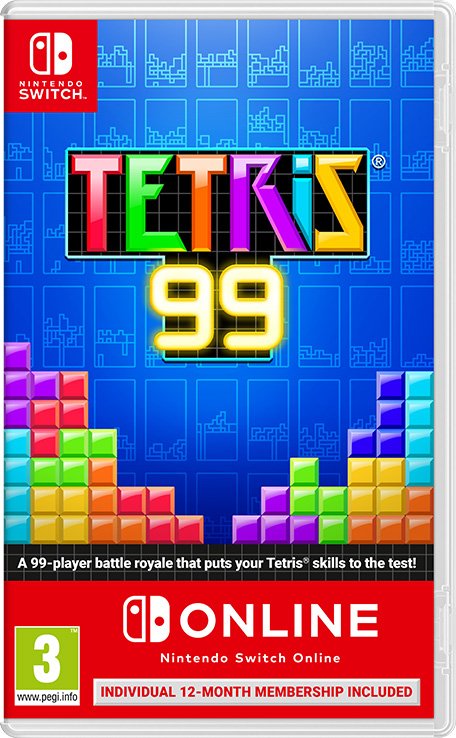 As is the case in Japan, Tetris 99 will soon be receiving a physical release in Europe. Nintendo will offer the game at retail, which will include all content from the Big Block DLC, starting September 20. Check out the boxart above.
North America is now the only major region without any news regarding the physical version. If we hear anything on that front, we'll let you know.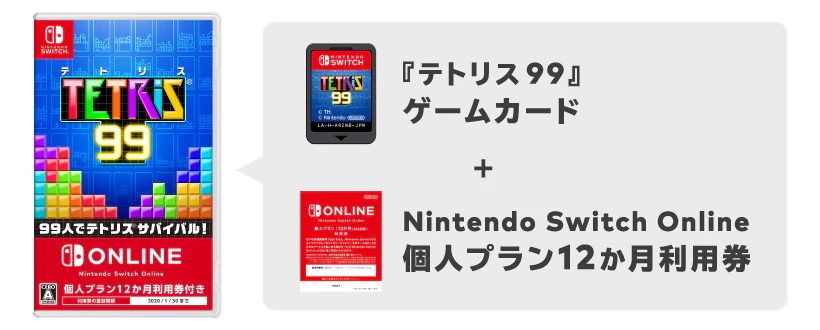 Last month, it was revealed that Tetris 99 will be getting a physical version in Japan. Nintendo has now officially announced this and has shared the game's boxart. As previously mentioned, the retail version launches August 9 with a 12-month Nintendo Switch Online subscription.
Nintendo has also now shared a couple of details about Tetris 99's second DLC. In "Gather Battle" (English name TBA), the mode will let you locally up to eight players. "Share Battle" (English name TBA) will also be included in which you can pass a Joy-Con to a friend and play together.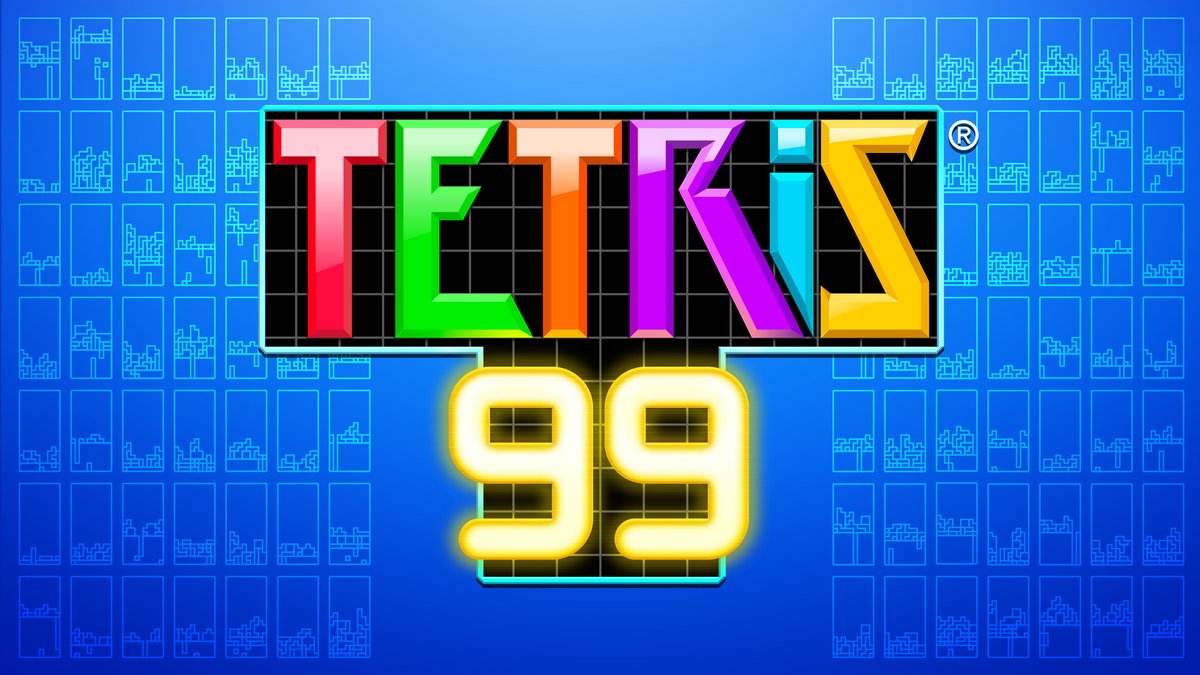 If you've been keeping up with the Tetris 99 news we've been posting over the past couple of months, then you probably knew that additional DLC is in the pipeline that will let players "enjoy playing with their family and friends offline." In fact, those were the exact words used by producer Akira Kinashi.
Reconfirming that news, Nintendo has now added a listing to the eShop with news about the DLC. Once again, there will be a "new mode that lets you play offline with your family and friends." It will be available sometime before the end of 2019.
Source: Switch eShop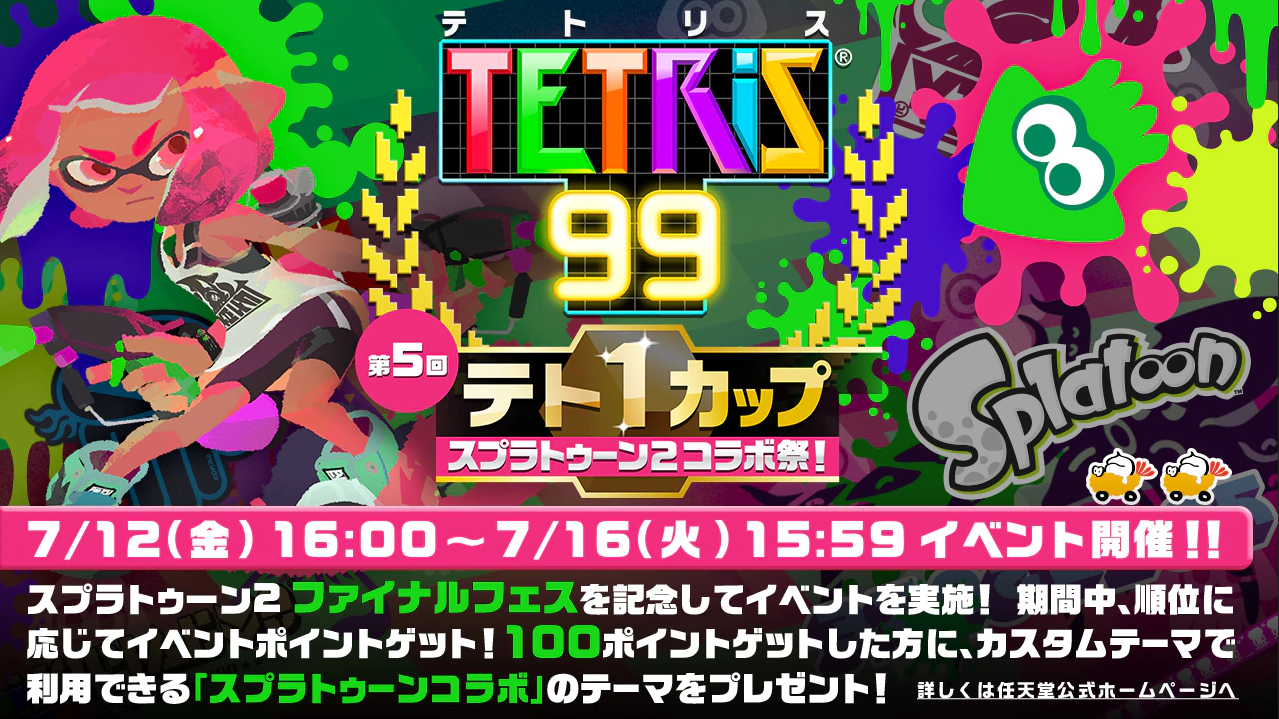 Nintendo announced today that the next online competition event for Tetris 99 (known as the Grand Prix or Maximus Cup, depending on your region) will be Splatoon-themed to celebrate the final Splatfest taking place soon in Splatoon 2. At the moment, this event has only been announced for Japan, so it's not known yet if this competition will also have a Splatoon theme in Europe and North America. At any rate, the Japanese event will take place from 4 PM JST on July 12 till 4 PM JST on July 16. During the event, all matches will have a special Splatoon theme applied to them. Players who get at least 100 points during the event will receive that Splatoon theme and can use it in regular games after the event has finished.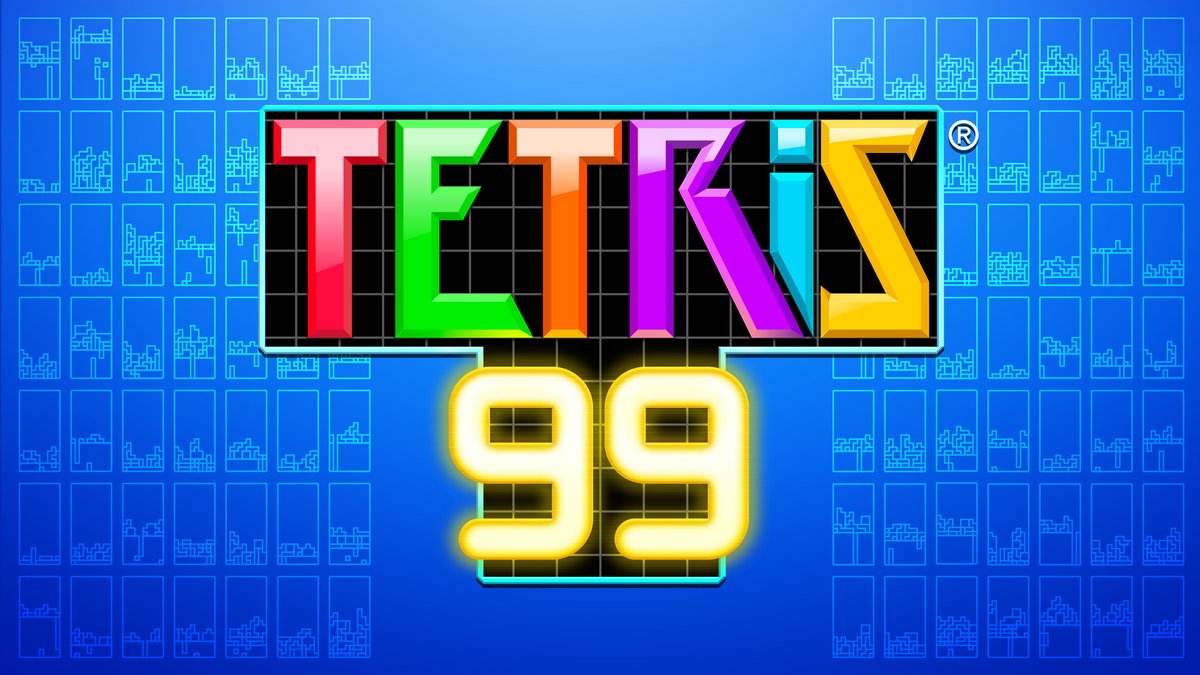 Nintendo has announced that it will offer a retail version of Tetris 99 in Japan. The game will be available in stores starting August 9 for 3,148 yen.
All purchases come with access to Tetris 99 as well as the DLC. A 12-month Nintendo Switch Online subscription is also included.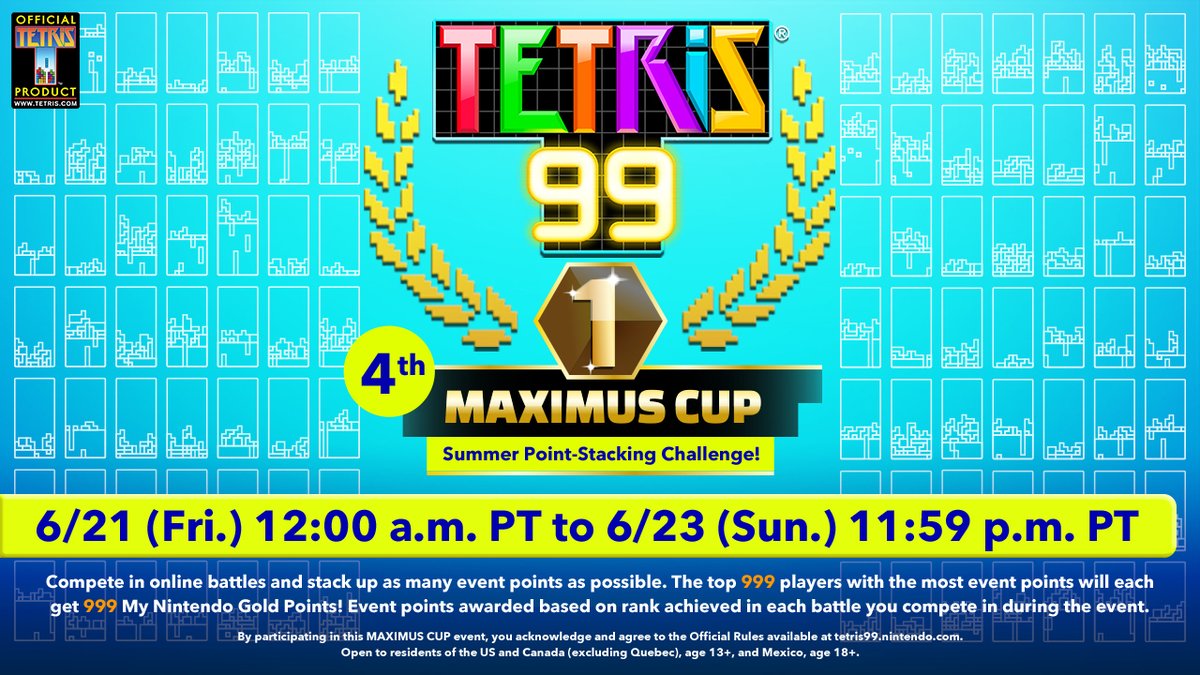 Nintendo has announced a new Maximus Cup for Tetris 99. The fourth event goes live on June 21 at 12 AM PT / 3 AM ET.
Here's what players can expect: