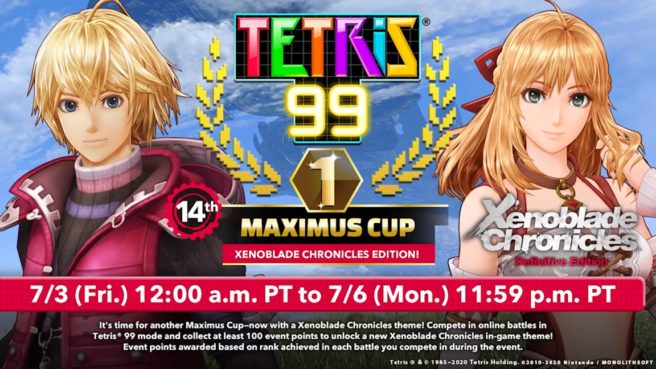 Nintendo has revealed the 14th Maximus Cup for Tetris 99. A new theme will be up for grabs, which features Xenoblade Chronicles: Definitive Edition – music included. You can secure it by earning 100 event points.
The new Tetris 99 Maximus Cup goes live on July 3 at 12 AM PT / 3 AM ET. It'll last until June 6 at 11:59 PM PT / June 7 at 2:59 AM ET.
Here's a trailer: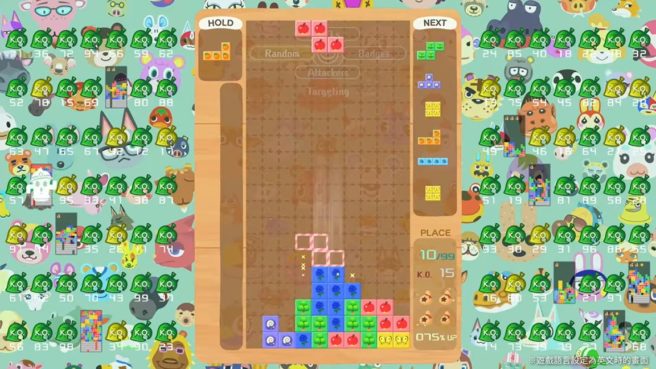 Nintendo has offered a look at the new Animal Crossing: New Horizons theme in Tetris 99, which can be obtained through the upcoming 13th Maximus Cup. Check out a bit of footage below.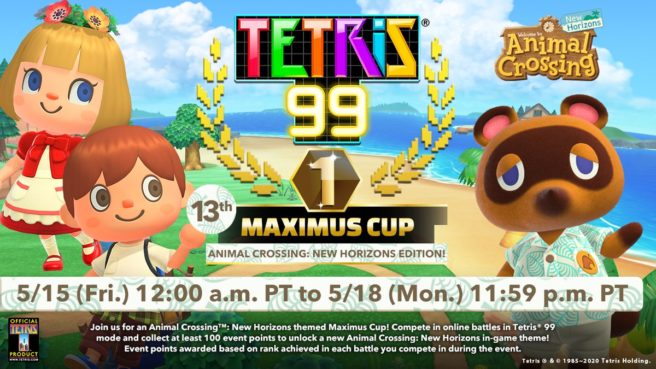 Nintendo has announced that the 13th Maximus Cup will take place in Tetris 99 this weekend. As part of the event, players can earn an in-game Animal Crossing: New Horizons theme. Simply earn 100 points while it's active to obtain it.
The new Maximus Cup will kick off on May 15 at 12 AM PT / 3 AM ET, lasting until May 18 at 11:59 PM PT / May 19 at 2:59 AM ET.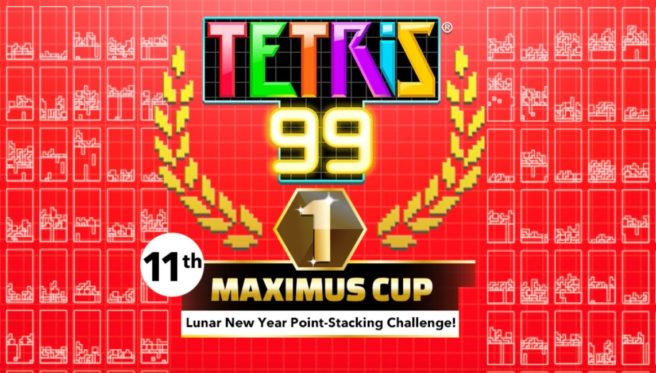 The 11th Maximus Cup will soon be hosted in Tetris 99, Nintendo has announced.
Players will be tasked with competing online and stacking up as many event points as possible. The top 999 players with the most points will be given 999 Gold Points to use on My Nintendo. Nintendo says event points awarded based on rank achieved in each battle you compete in during the event.
Tetris 99 will host its 11th Maximus Cup between January 30 at 11 PM PT and February 3 at 10:59 PM PT.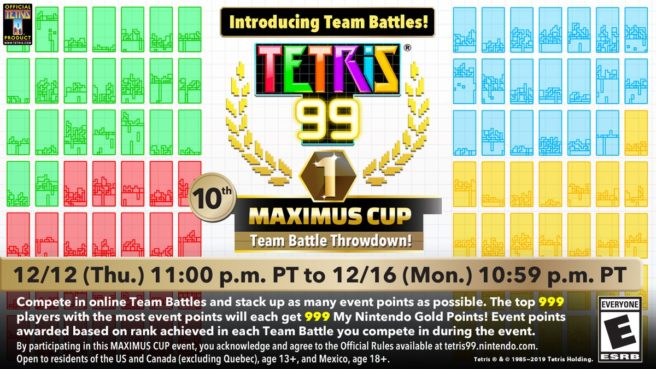 Nintendo has announced that Tetris 99 will host the 10th Maximus Cup this week. The event is promoting the new Team Battle Mode, and the top 999 players will each win 999 Gold Points on My Nintendo.
Look for Tetris 99's 10th Maximus Cup to go live on December 12 at 11 PM PT / December 13 at 2 AM ET.