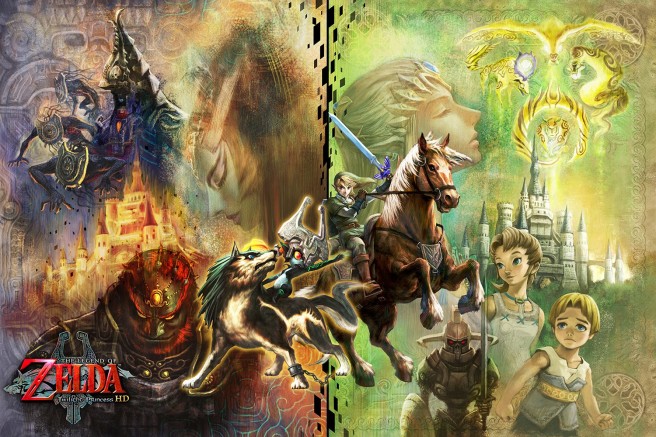 Nintendo has uploaded a new trailer for The Legend of Zelda: Twilight Princess HD highlighting amiibo functionality.
For the most part, the video recaps what we already knew. Using the Wolf Link amiibo unlocks the Cave of Shadows (final name), which has players taking on waves of enemies. We also have clarification on saving with the figure. Today's trailer mentions: "You can save a record of your remaining hearts to the Wolf Link amiibo and attempt to beat your score whenever you want." I suppose our theory from earlier today about checkpoints was too ambitious, and this does make the most sense!
Link and Toon Link amiibo restore arrows, as was mentioned in Famitsu's report. The Zelda figure restores hearts, and Ganondorf provides a challenge with extra damage (this lasts until your session ends or are defeated). Oh, and we still don't know how the Wolf Link amiibo ties into Zelda Wii U.
Thanks to shinun and Mucrush for the tip.