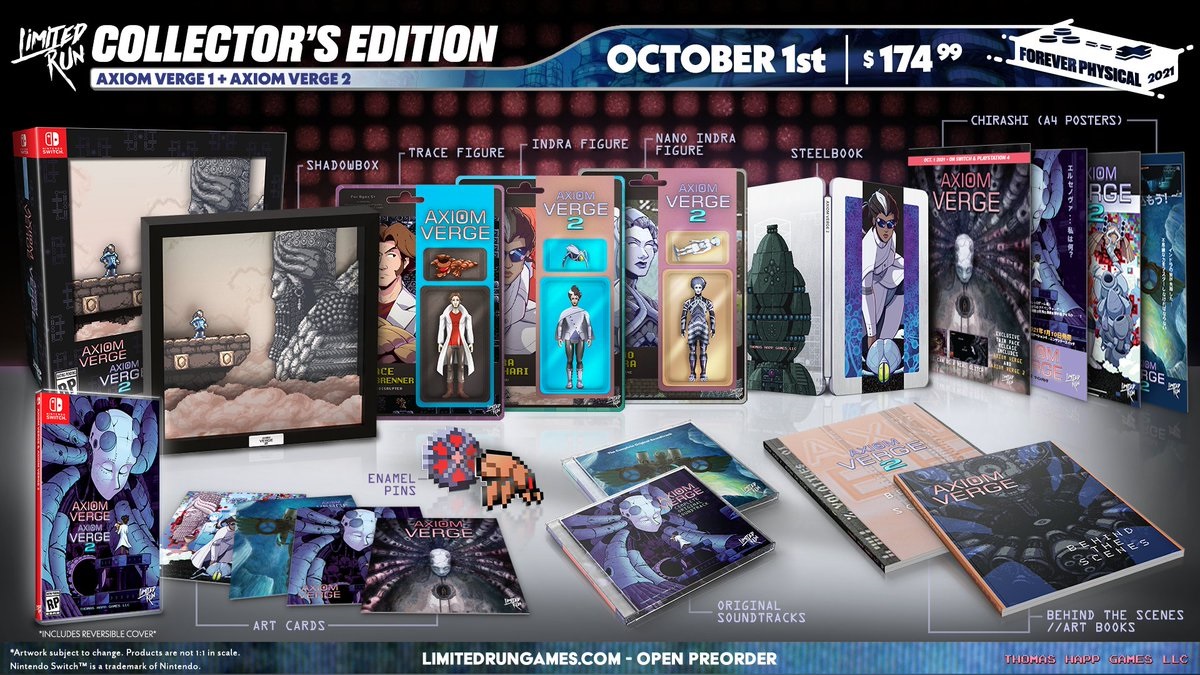 We previously reported that Limited Run Games would be teaming up with Thomas Happ for a physical release of Axiom Verge 2. The company followed up with additional details today.
Aside from Axiom Verge 2 itself, it also looks you'll be able to pick up the Axiom Verge 1+2 Double Pack, and even some merchandise. Collector's editions are also planned. You'll be getting a bunch of goodies here like original soundtracks, art books, art cards, figures, posters, and a steelbook.
Here's some information about Axiom Verge 2: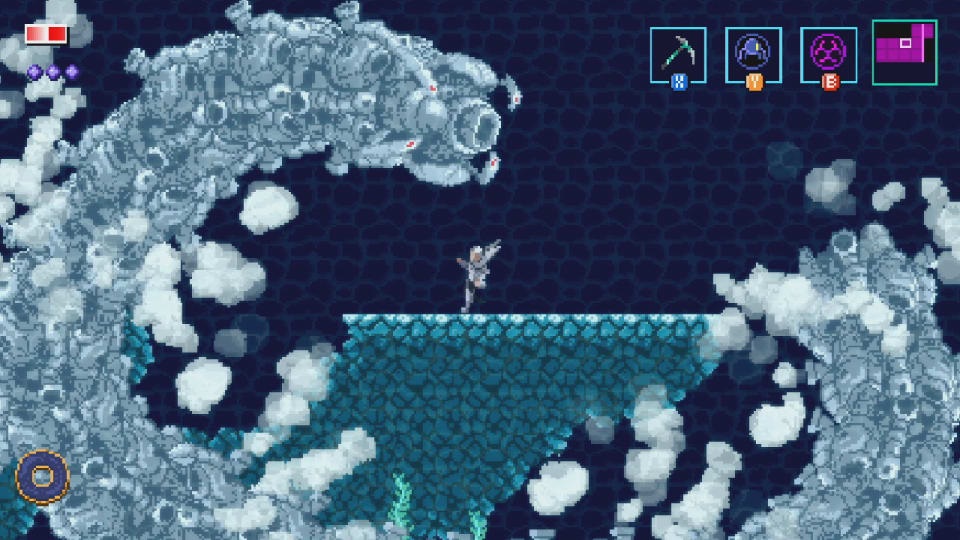 Following today's Indie World Showcase, Axiom Verge 2 made it to Switch. We now have some footage of the title in the video below.
Axiom Verge 2 is out now on the Switch eShop, with a physical version to follow later from Limited Run Games.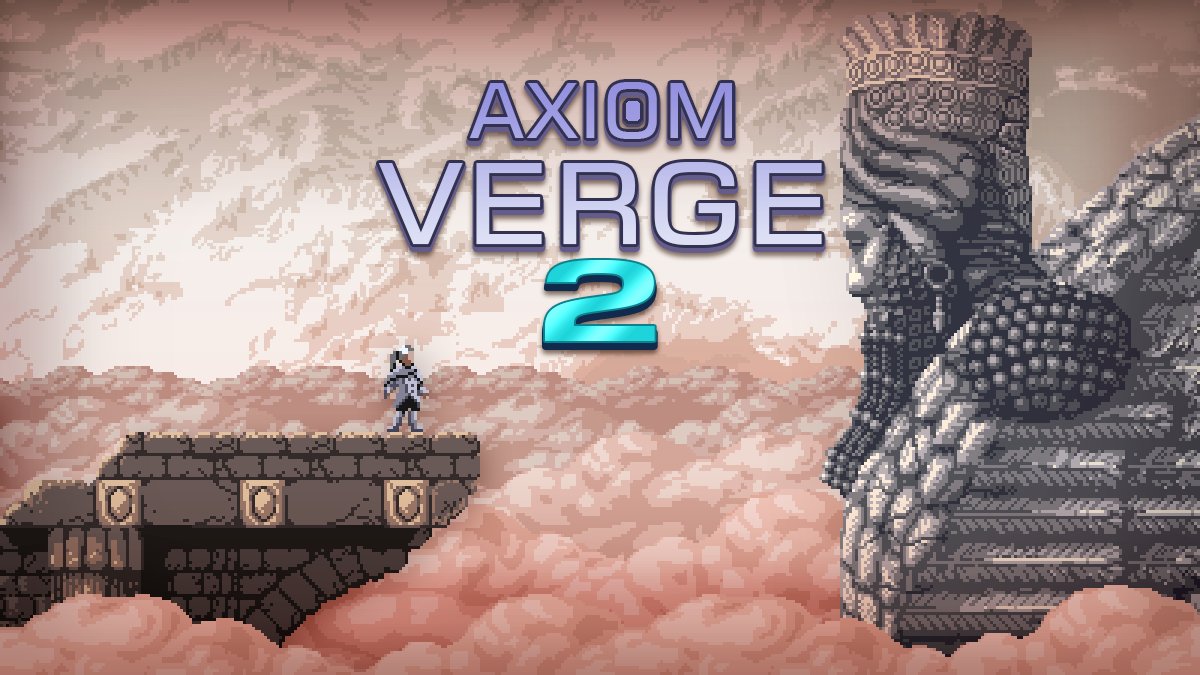 Thomas Happ Games has shared a new batch of details on Axiom Verge 2. Today's update covers the game's dimensional breach exploration mechanic.
Here's the full rundown: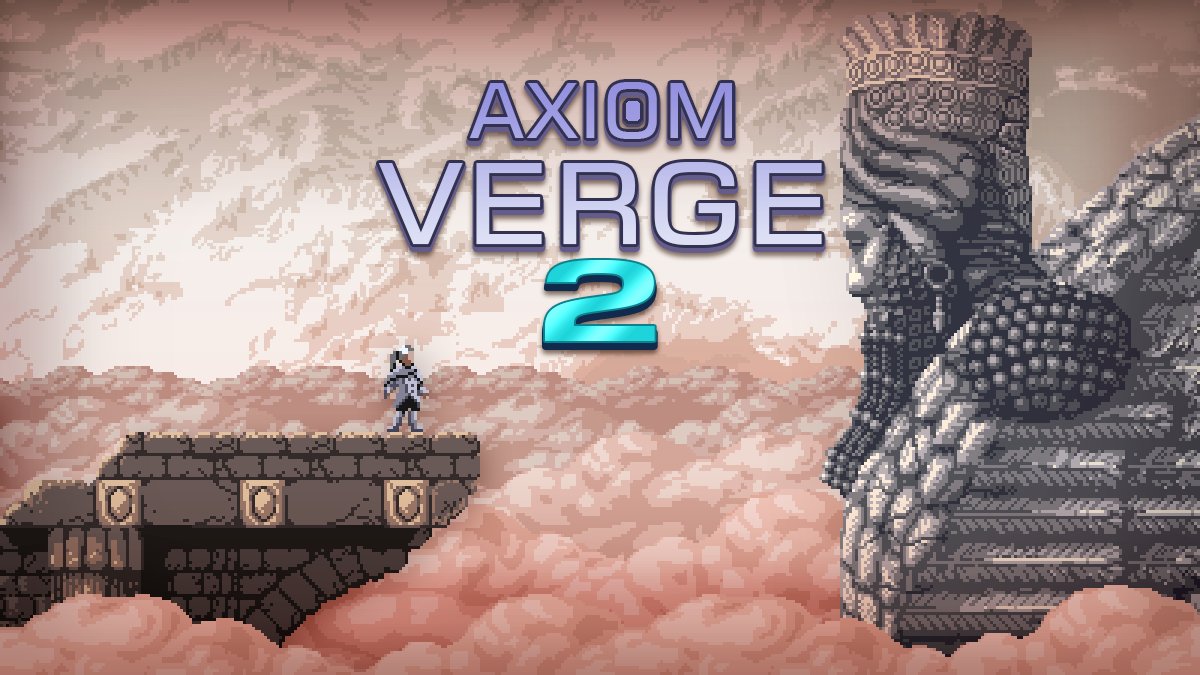 Axiom Verge 2 could be just on the horizon. Update data has surfaced on Nintendo's servers, which suggests that the game might be launching very soon.
We've seen some Switch games that were leaked in a similar manner. Fortnite, Paladins, and Strange Brigade are among the titles that have been outed after update data was uploaded to Nintendo's servers.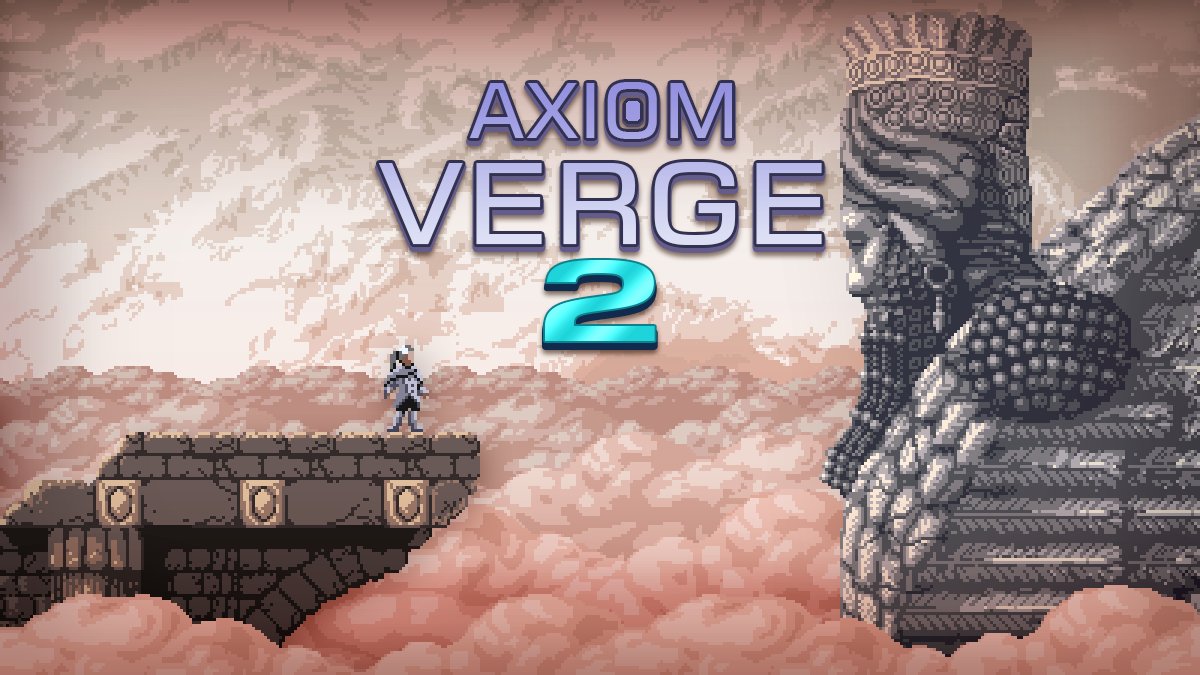 Axiom Verge 2 has been pushed back to Q3 2021, creator Thomas Happ has confirmed. The game was previously targeting a soft Spring 2021 launch.
Happ told IGN that Axiom Verge 2 "will be better for the additional time." It will also allow him to avoid burnout and crunch.
We'll be sure to let you know when Axiom Verge 2 has a final release date on Switch.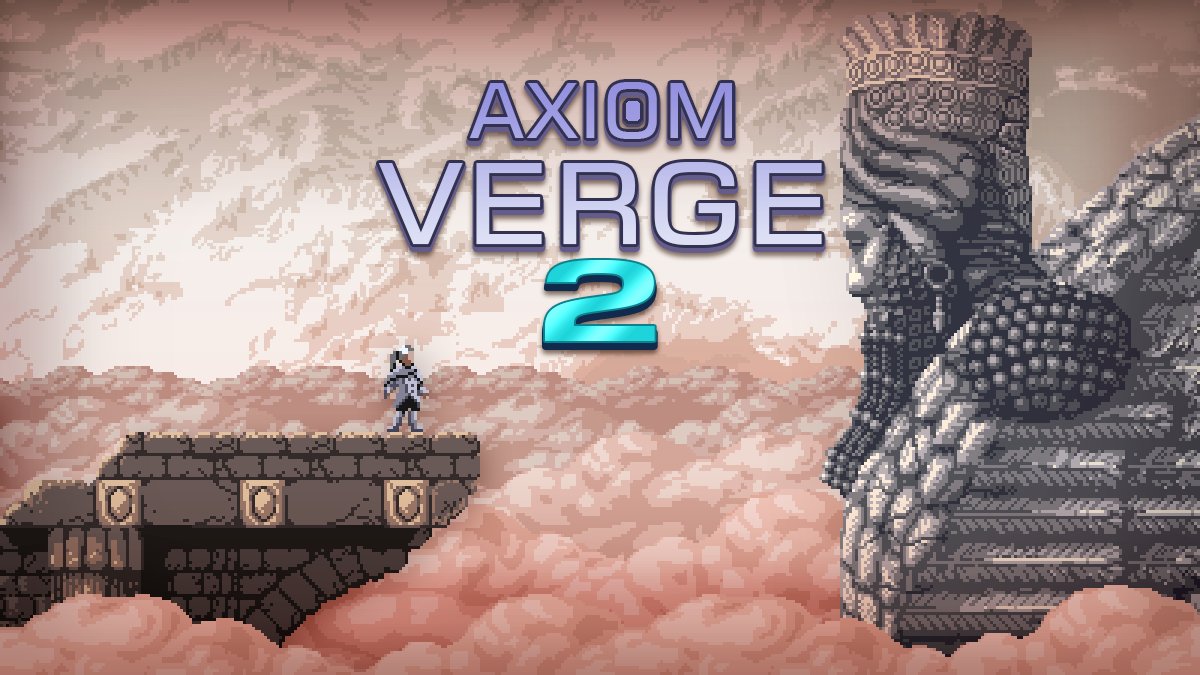 During the Future Game Show, Axiom Verge 2 developer Thomas Happ debuted new gameplay from the upcoming Switch title. View the full video below.
Axiom Verge 2 is planned for a 2021 release on Switch.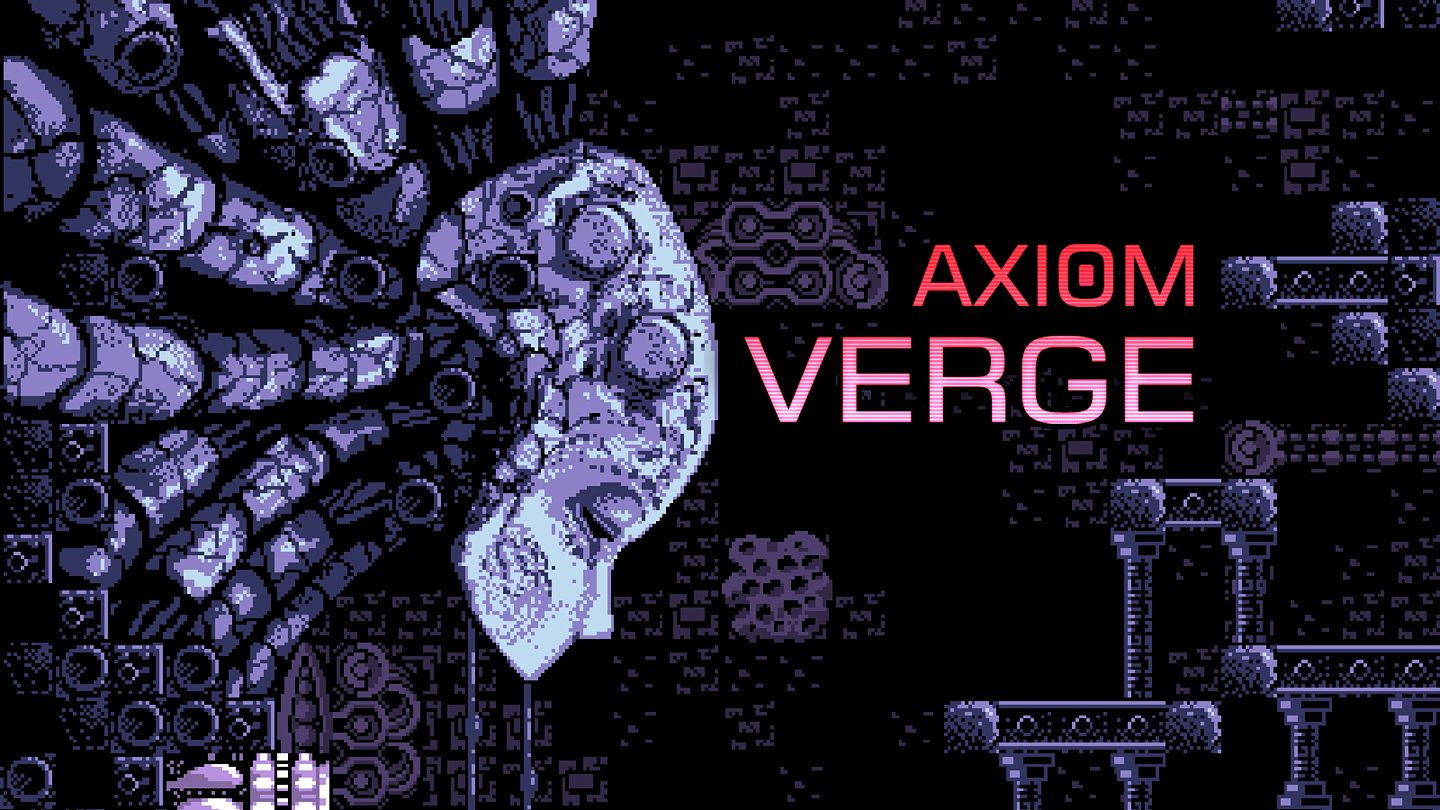 Much of the discussion surrounding the Axiom Verge series has focused on the game's upcoming sequel. But six years after its initial launch, creator Thomas Happ is planning Axiom Verge 1's first ever free content update with a Randomizer Mode.
Here are all of the notable details (minor spoilers):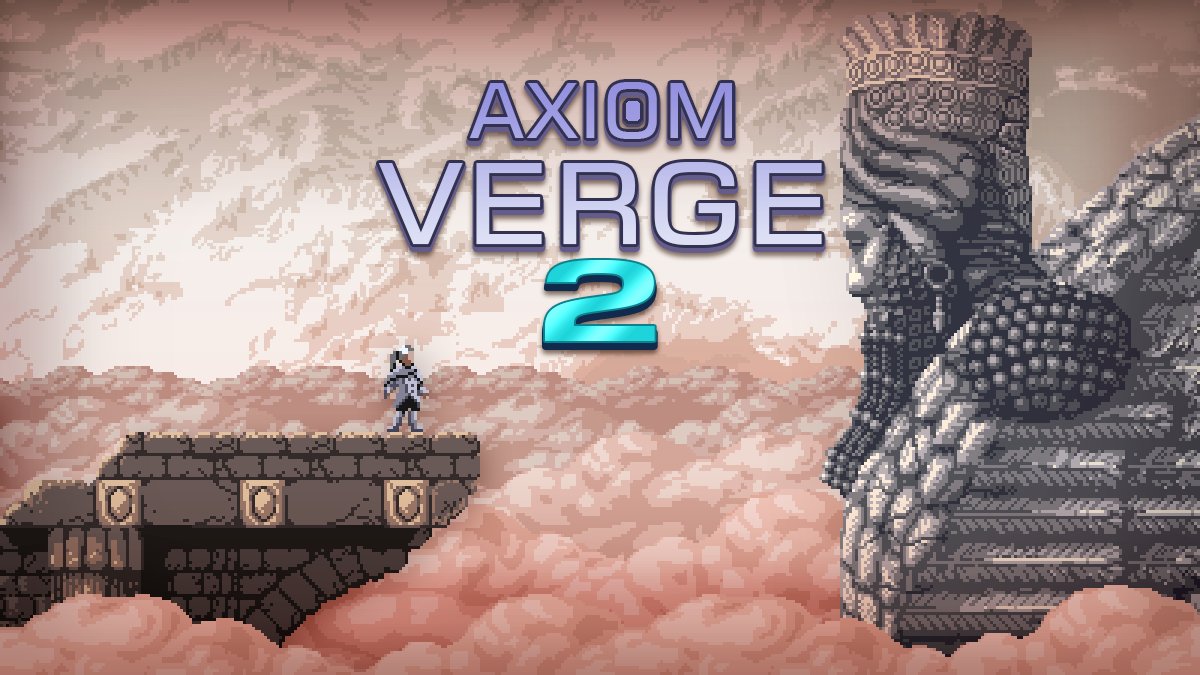 When Axiom Verge 2 was announced last December, it was planned for a Fall 2020 launch. Unfortunately, that will no longer be happening. Creator Thomas Happ confirmed in a blog post today that the project has shifted to the first half of 2021.
Happ indicated that Axiom Verge 2 is a bigger game to develop than its predecessor. The new title will feature more sophisticated enemies, a tool like the Address Disruptor from the original "that gives the player more control over the outcome", and a "more complex" visual style.
Here's the full developer update: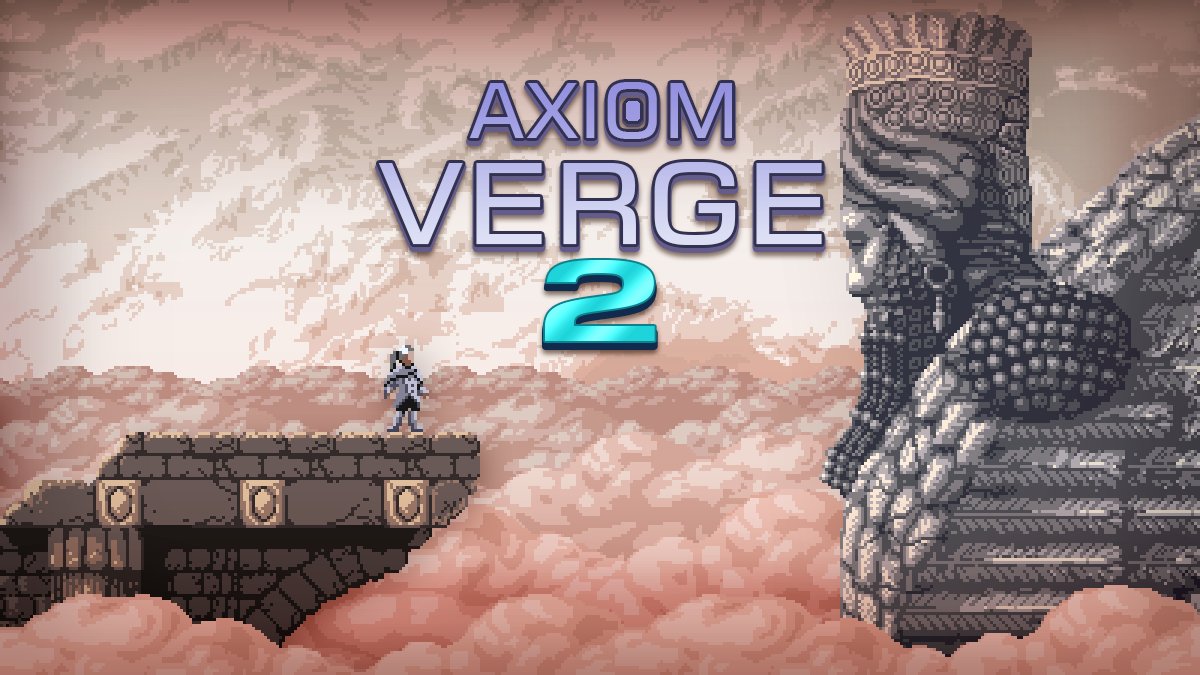 Thomas Happ today unveiled his next project for Switch. Axiom Verge 2 was announced during today's Indie World Showcase, and it's slated for a Fall 2020 launch.
Here's the first trailer: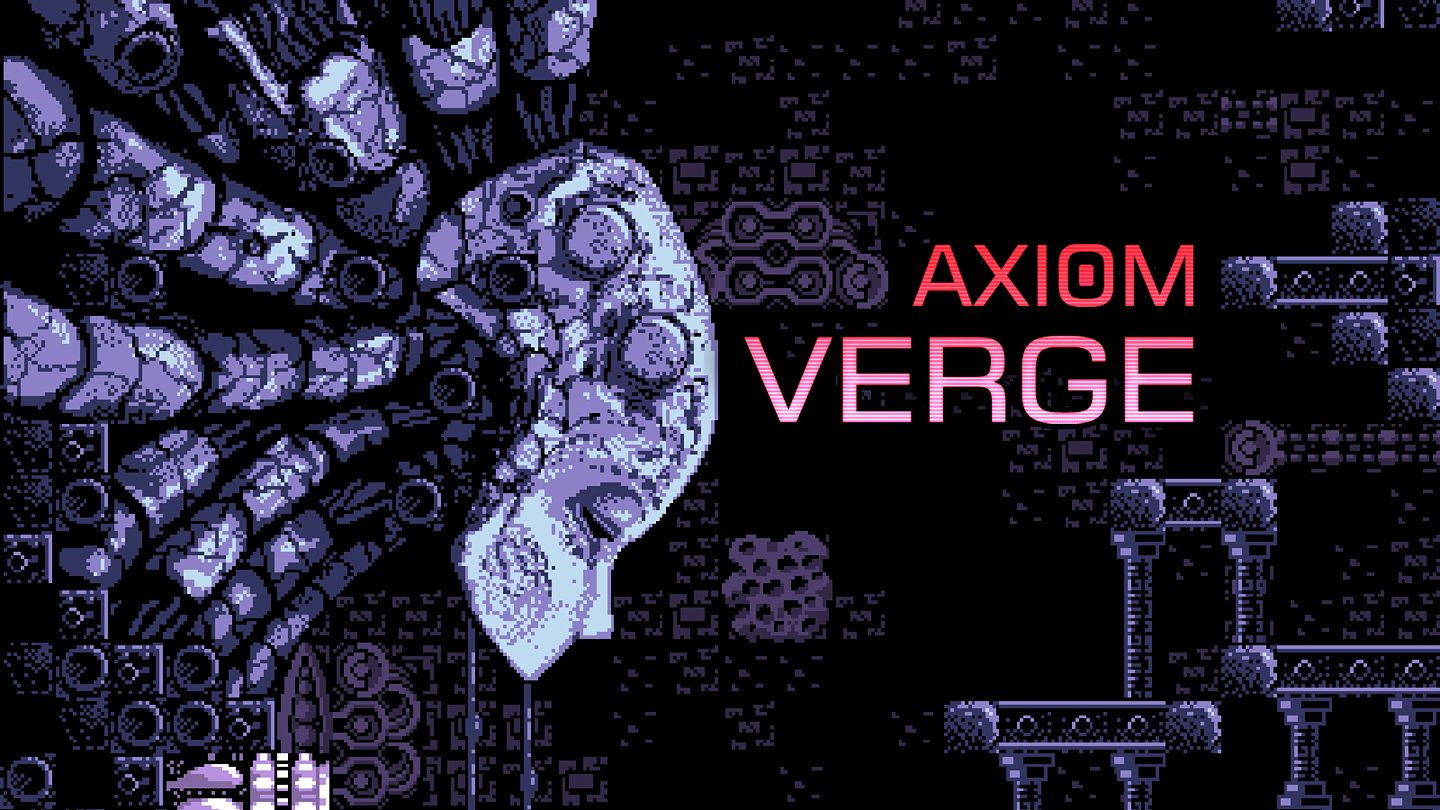 Like many indie games on the platform, Axiom Verge looks to have done very well on Switch. Creator Thomas Happ shared some data about the performac on Twitter today.
According to Happ, digital sales for Axiom Verge on Switch "are near what the PS4 launch sales were, and when you add in physical, they likely surpass them." Happ will also be able to use strong funds generated from the physical version for his son's healthcare. If you recall, publisher BadLand said it would donate 75% of its share.
Nintendo Switch digital sales are near what the PS4 launch sales were, and when you add in physical, they likely surpass them.

— Tom Happ (@AxiomVerge) February 2, 2018
So thanks everyone for buying, and especially @dan_adelman and @BadLandGames for making the physical version a reality.

— Tom Happ (@AxiomVerge) February 2, 2018