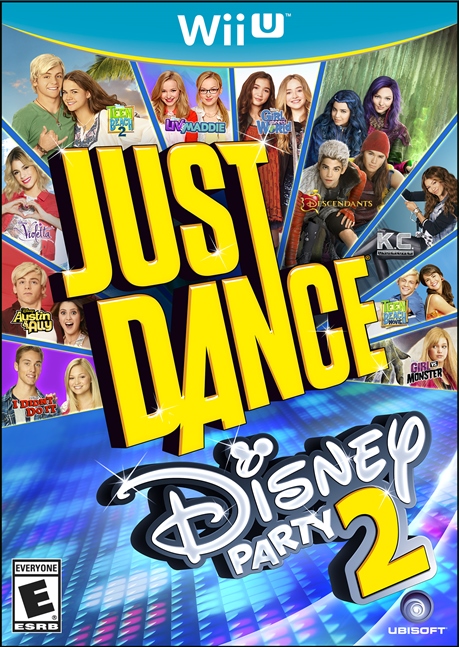 Ubisoft and Disney Interactive have officially announced Just Dance: Disney Party 2, which is coming to Wii U and Wii this holiday.
Just Dance: Disney Party 2 will feature over 20 tracks from television shows and movies from Disney Channel. The lineup includes songs from movies such as "Descendants," "Teen Beach Movie" and "Teen Beach 2," as well as Disney Channel shows including "Girl Meets World," "K.C. Undercover" and "Liv and Maddie."
Here's the full track listing:
"Austin & Ally" ("Chasin' the Beat of My Heart")
"Descendants" ("Did I Mention")
"Descendants" ("Rotten to the Core")
"Descendants" ("Evil Like Me")
"Descendants" ("Set It Off")
"Girl Meets World" ("Take on the World")
"K.C. Undercover" ("Keep It Undercover")
"Teen Beach Movie" ("Cruisin' for a Bruisin'")
"Teen Beach Movie" ("Falling for Ya")
"Teen Beach 2" ("That's How We Do")
"Teen Beach 2" ("Gotta Be Me")
"Teen Beach 2" ("Twist Your Frown")
"Violetta" ("En Mi Mundo")
You can watch a trailer for Just Dance: Disney Party 2 below.
Source: Ubisoft PR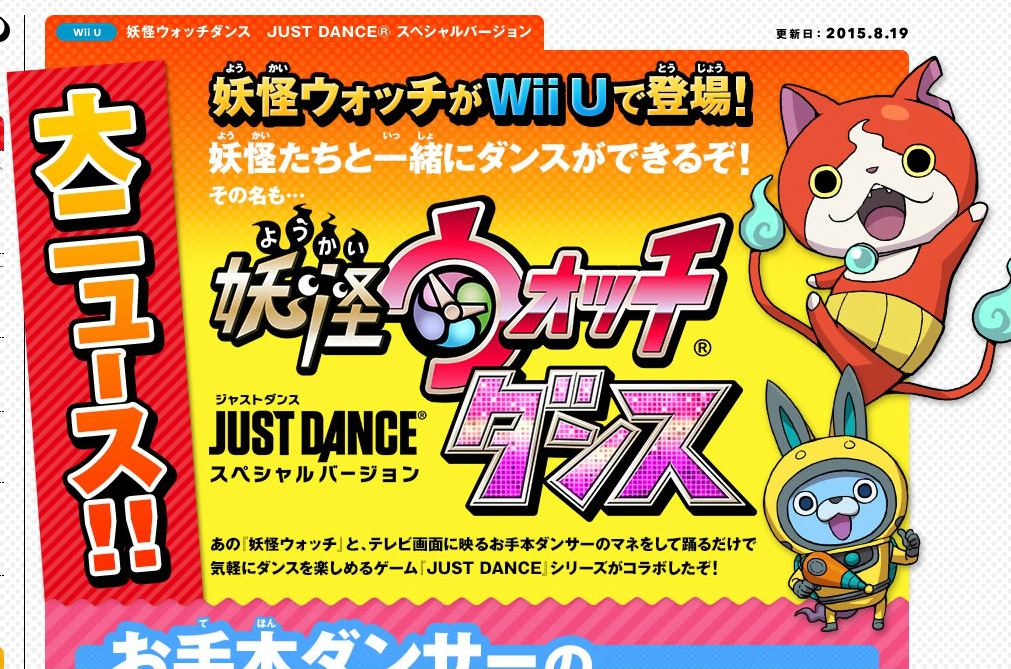 Last week it was revealed that Yo-kai Watch was getting its own music game in the form of a spinoff of Ubisoft's Just Dance series, titled Yo-kai Watch Dance. The game would end up being a collaboration between Level-5 and Ubisoft and release for the Wii U sometime in the future.
Now the very first screenshots of the upcoming game have been revealed. Check them out below!
Currently there is no set release date for Yo-Kai Watch Dance or any mention of it making its way west.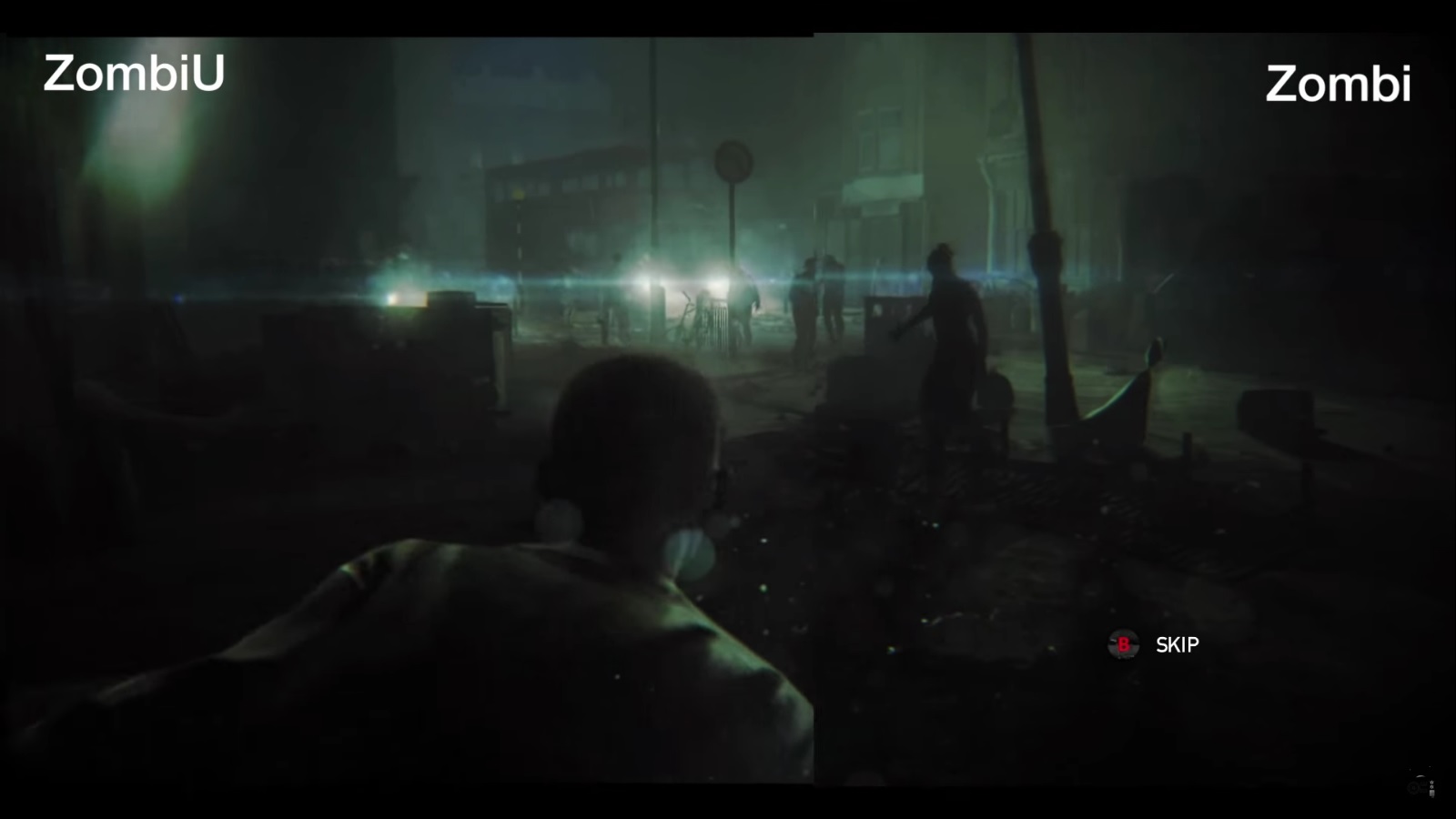 A second video has come in comparing ZombiU to the game's new version – simply known as Zombi. Check it out below.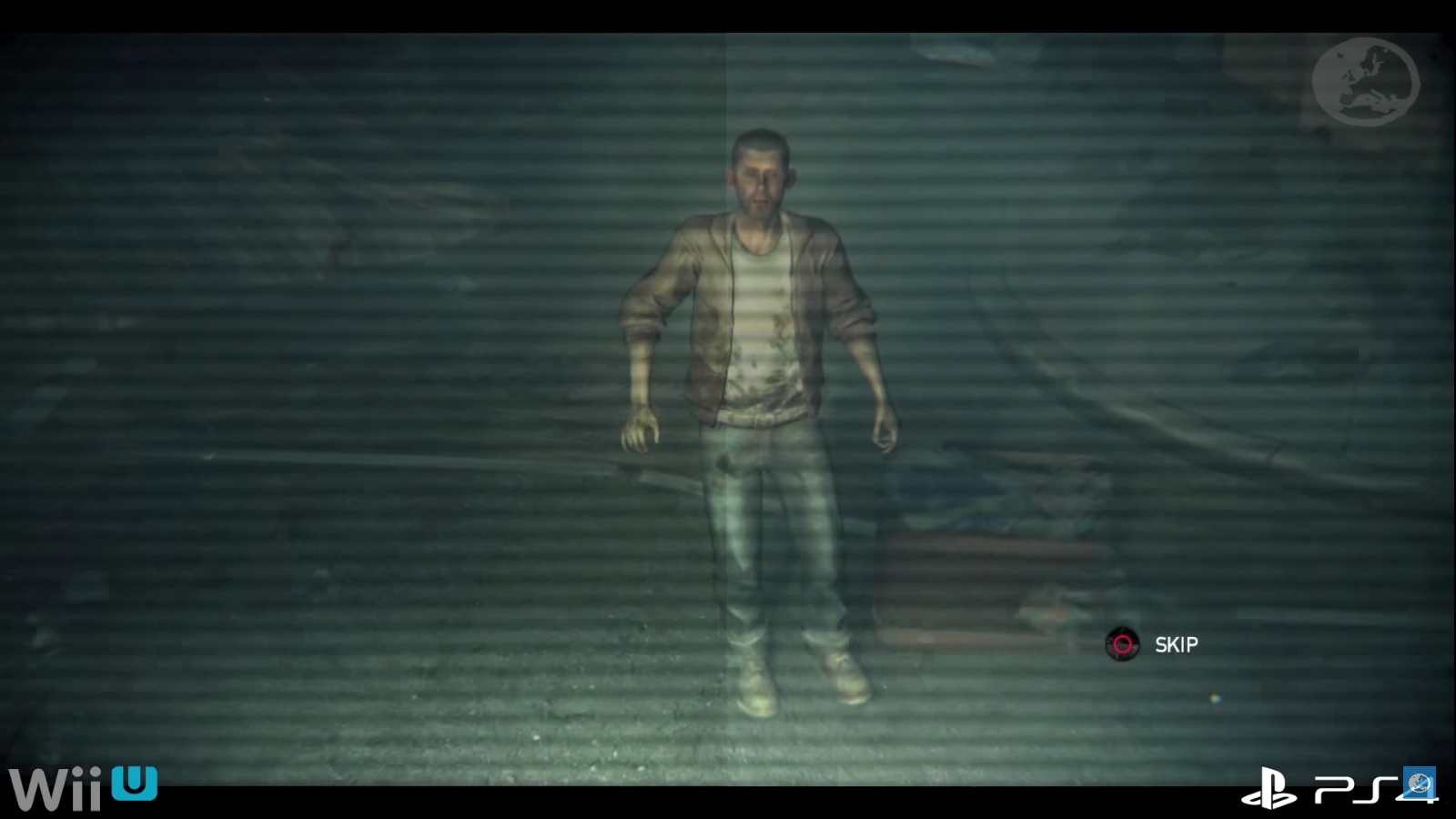 Ubisoft brought ZombiU to the Wii U in time for the console's launch. But now the game is making its way to new platforms – specifically the PlayStation 4, Xbox One, and PC. You can get a look at how ZombiU compares to the new version (known as just "Zombi") below.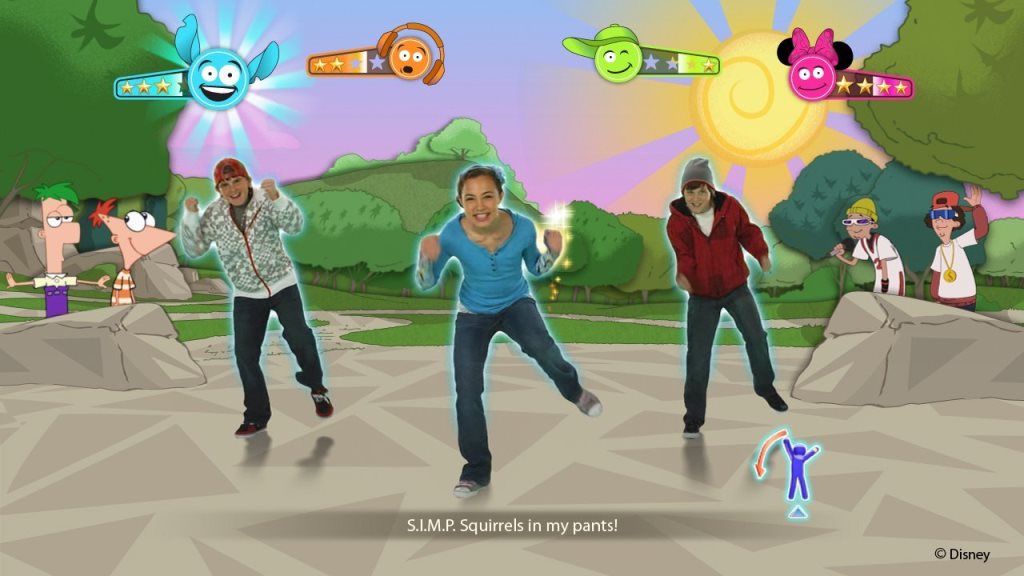 Ubisoft launched Just Dance: Disney Party back in 2012. Based on information coming from a retailer, it's now looking like the game will be receiving a sequel.
Amazon Spain is listing Just Dance: Disney Party 2 for a few different platforms, including Wii U and Wii. There's a tentative October 22 release date on the product page as well.
Ubisoft has yet to announce Just Dance: Disney Party 2, but an announcement could be made in the near future.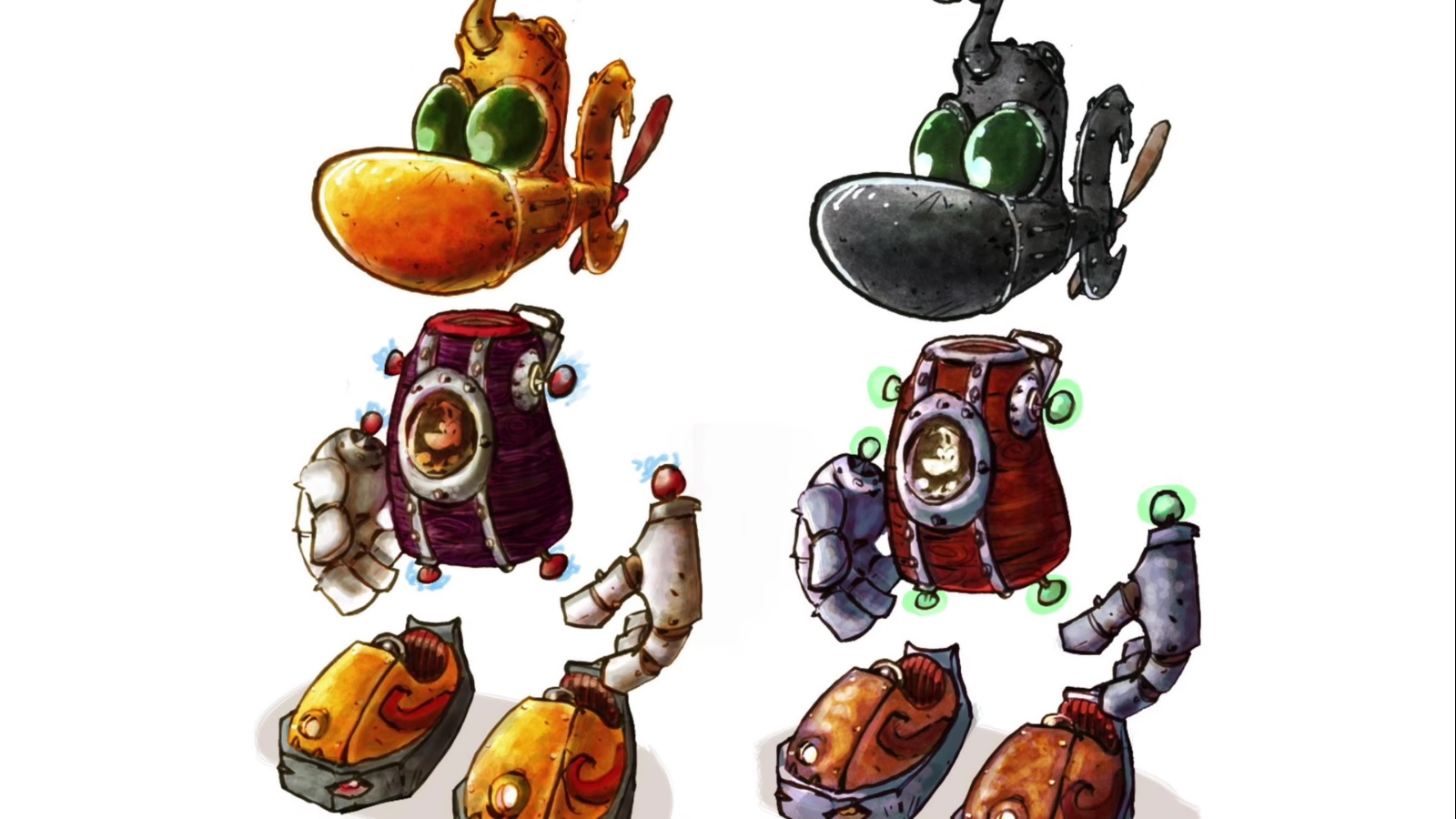 Unseen64's latest video takes a look at the original vision for Rayman 4, which was in development for just under a year over at Phoenix Studio for several platforms such as the GameCube. The studio hoped to bring Rayman back to its roots and deliver a surreal, meta story. Unfortunately, the project ended up seeing cancellation. Unseen64's full report is in the video below.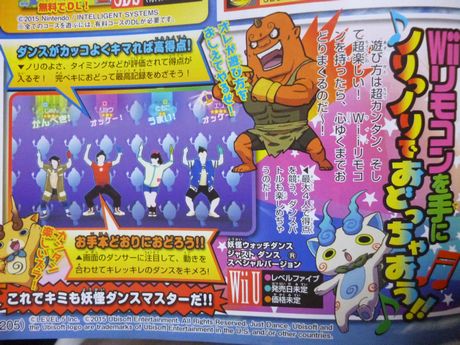 A new Just Dance game based on Level-5's hit series Yo-Kai Watch is in development, according to this month's issue of CoroCoro. The full title is Yo-Kai Watch Dance: Just Dance Special Version.
Ubisoft and Level-5 are co-developing the new project for Wii U. The game supports cooperative and competitive play with up to four people.
For the time being, a release date and price haven't been determined.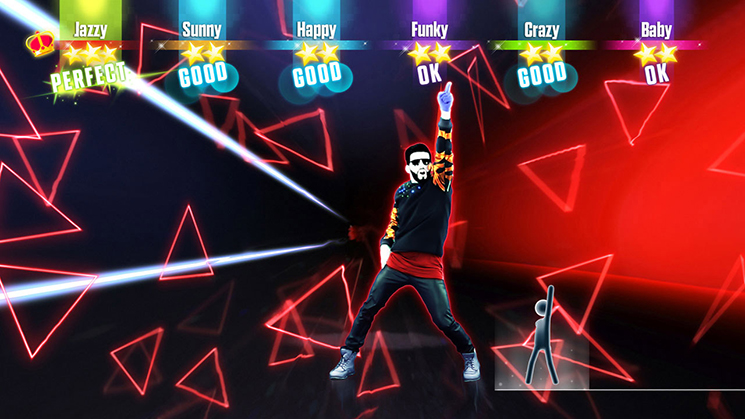 Just Dance 2016 is seeing a double dose of reveals at Gamescom 2015.
First, Ubisoft announced a new lip-syncing-focused mode known as "Showtime". Here's how it works:
The new Showtime mode will allow players to unleash their inner star by creating unique music videos of themselves performing. Players lip-sync and perform along to hit songs in the game and the video footage is then turned into a fun shareable music video. The music videos pull in both creative visual elements and pop cultural references— each song will have a distinctive and visually original atmosphere. A Wii U Gamepad is required to play this mode.
We also have several new tracks that are now confirmed for the game:
• "Fancy" by Iggy Azalea Ft. Charli XCX
• "Fun" by Pitbull Ft. Chris Brown
• "Lights" by Ellie Goulding
• "I'm An Albatraoz" by AronChupa
• "Circus" by Britney Spears
• "Balkan Blast Remix" from Angry Birds
• "Stuck On A Feeling" by Prince Royce
• "Boys (Summertime Love)" by The Lemon Cubes
• "Rabiosa" by Shakira Ft. El Cata
Just Dance 2016 will be released on October 20 in North America and October 23 in Europe.
Source: Ubisoft PR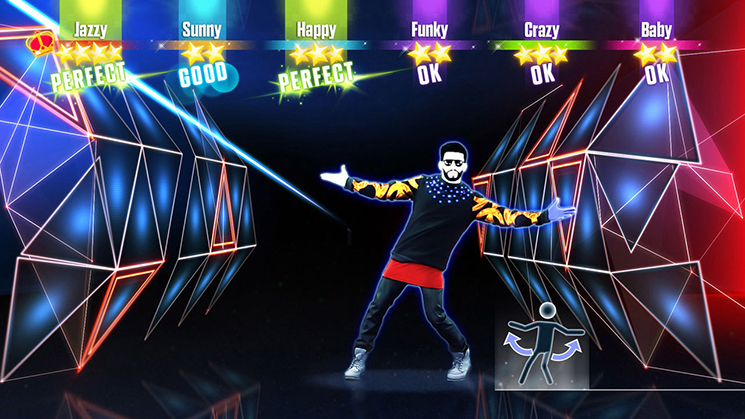 The demo for Just Dance 2016 hit the Wii U eShop earlier today. View some footage from the download below.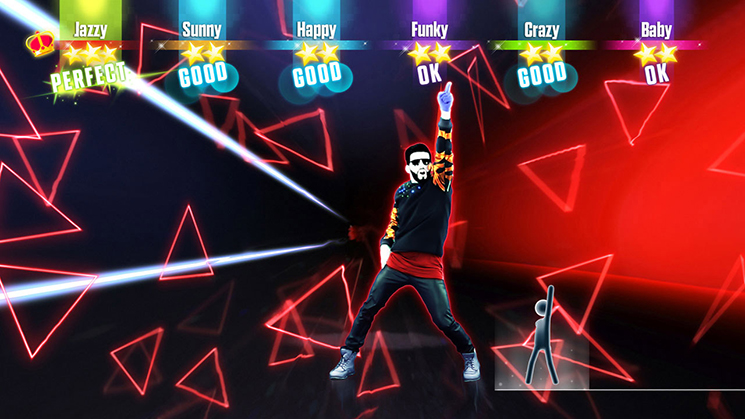 The Wii U hasn't received a ton of demos as of late, but a new one is out now. Ubisoft has made a demo available for Just Dance 2016. This news should apply to both North America and Europe.