Ubisoft has put a bunch of games on sale across the Wii U and 3DS eShops. Starting today and lasting for one week only, Nintendo players can save on the likes of Rayman Legends, ZombiU, and more.
Here's the full roundup of discounted titles:
Wii U
ZombiU – $29.99 (was $59.99)
Just Dance 4 – $24.99 (was $49.99)
Your Shape: Fitness Evolved 2013 – $24.99 (was $49.99)
Rabbids Land – $24.99 (was $49.99)
ESPN Sports Connection – $24.99 (was $49.99)
Marvel Avengers: Battle for Earth – $20.99 (was $29.99)
The Smurfs 2 – $27.99 (was $39.99)
Cloudberry Kingdom – $6.99 (was $9.99)
Rayman Legends – $27.99 (was $39.99)
Just Dance 2014 – $34.99 (was $49.99)
Just Dance Kids 2014 – $20.99 (was $29.99)
Assassin's Creed IV: Black Flag – $41.99 (was $59.99)

3DS
Petz Fantasy 3D – $14.99 (was $29.99)
Rabbids Travel in Time 3D – $14.99 (was $29.99)
Rayman 3D – $14.99 (was $29.99)
Rayman Origins – $14.99 (was $29.99)
Ghost Recon: Shadow Wars – $14.99 (was $29.99)
Splinter Cell 3D – $14.99 (was $29.99)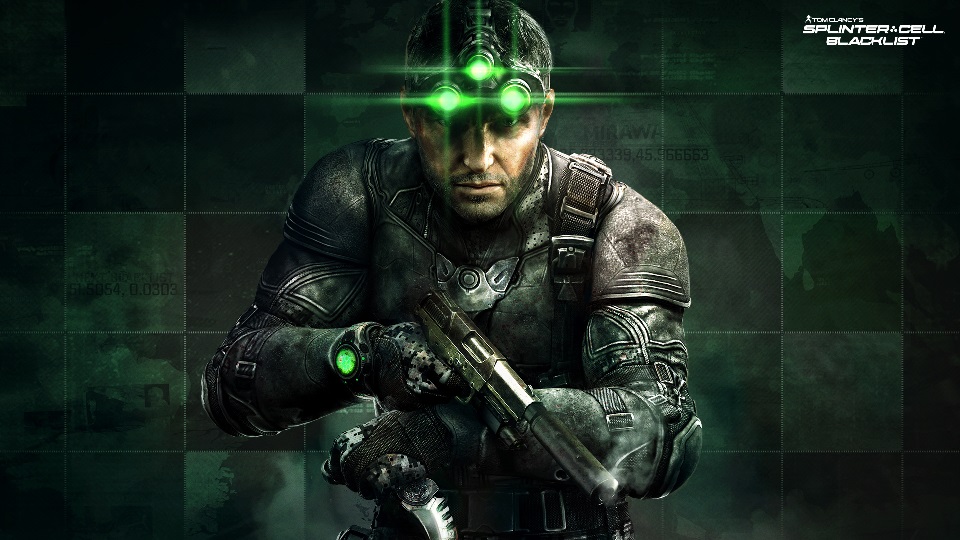 Splinter Cell: Blacklist is currently available on Amazon for $18. You can pick up a copy here
. Blacklist is a pretty high-quality third-party release, so if you haven't added it to your library yet, you may want to consider grabbing the game from Amazon.
Thanks to Jake for the tip.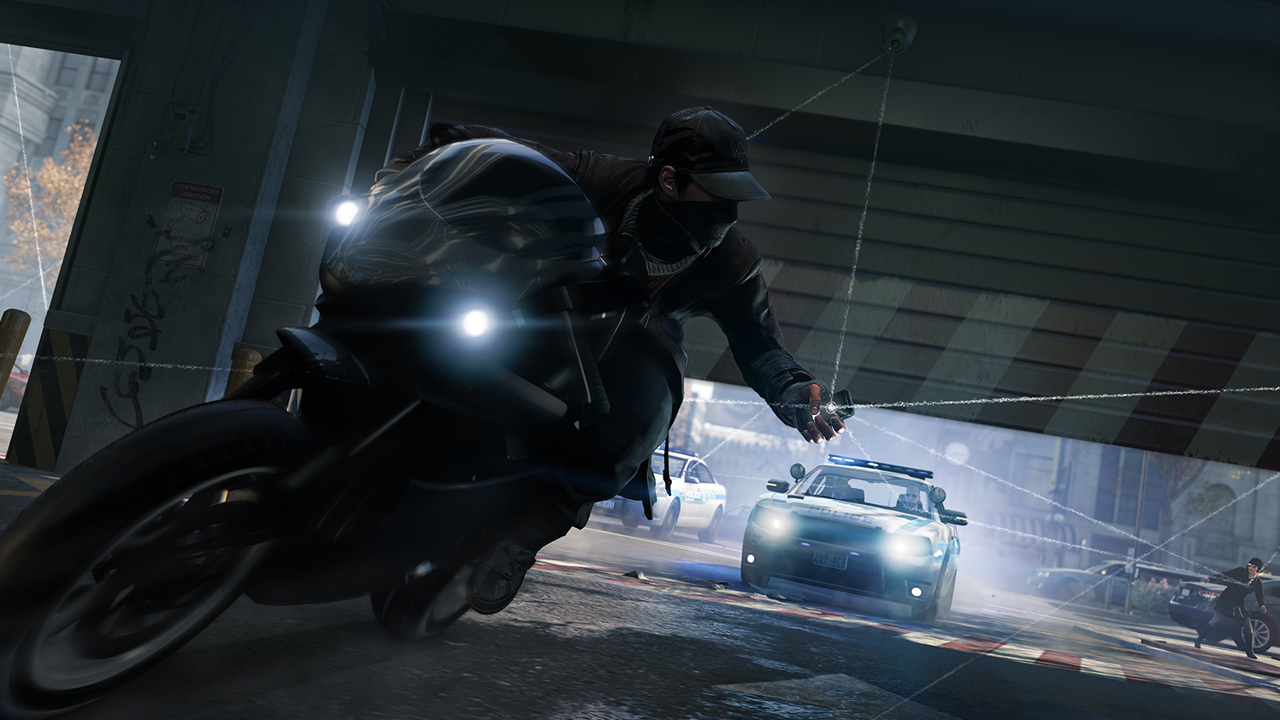 Watch Dogs has received an updated rating from the OFLC. In Australia, the game has been upgraded to R18+ after earning a MA15+ classification last year.
VG247 reached out to Ubisoft about the new rating, and was told in turn that Watch Dogs' delay "allowed the team to include a bit of additional content."
The statement reads:
"The entire development team has been working hard to polish and fine tune Watch Dogs in order to deliver a truly memorable open world game. In parallel, the extra time also allowed the team to include a bit of additional content.

"As per Australian classification guidelines, Ubisoft resubmitted the updated version with the added content to the Australian Classification Board (ACB). The decision to amend the rating of the game from MA15+ to R18+ was made by the ACB."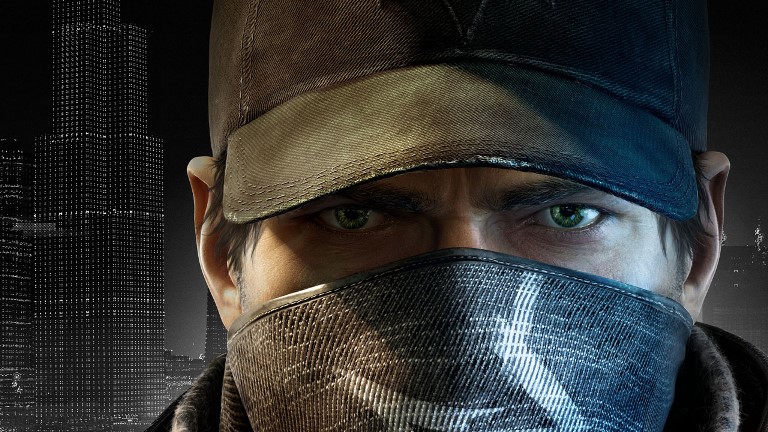 It's sounding like Watch Dogs will offer players an extensive amount of content.
The game, according to creative director Jonathan Morin, will take 35-40 hours to complete. And that's just for the main story. You'll need to spend about 100 hours to see and do everything, Morin estimates.
He wrote on Twitter earlier today:
@vytla102 I would say the average player which does free roam a bit tend to reach the end within 35-40h. But doing everything is close 100h.

— Jonathan Morin (@Design_Cave) March 15, 2014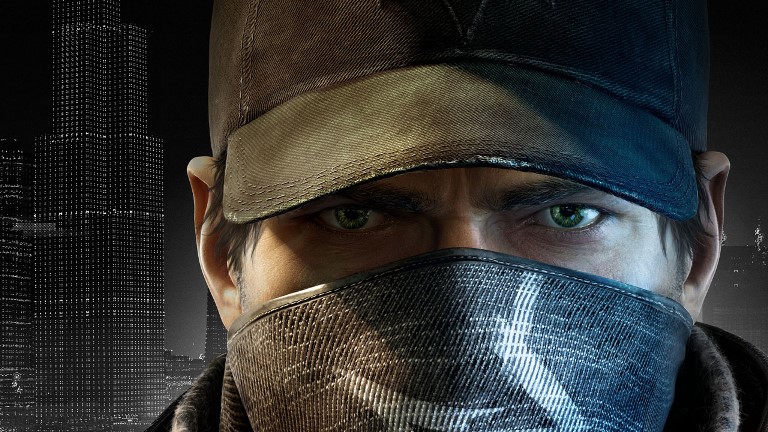 Watch Dogs' E3 2012 reveal was "forced" upon the team, creative director Jonathan Morin has said.
Speaking with EDGE this month, Morin noted that Ubisoft CEO Yves Guillemot pushed for the announcement. At the time, Ubisoft Montreal "felt it was a bit early", but Morin believes Guillemot ultimately made the right decision.
Morin said:
"They forced us to go at E3 2012. We didn't know what the hell those new consoles would be, so Watch Dogs really has worked on [seventh]-gen systems since the start. But we always pushed the ideas, the design, the core of Watch Dogs in such a way that we felt it would fit well with what we thought would be the future of games. Yves was the one who wanted us to go at that E3, even though we felt it was a bit early, and in the end I think he was right."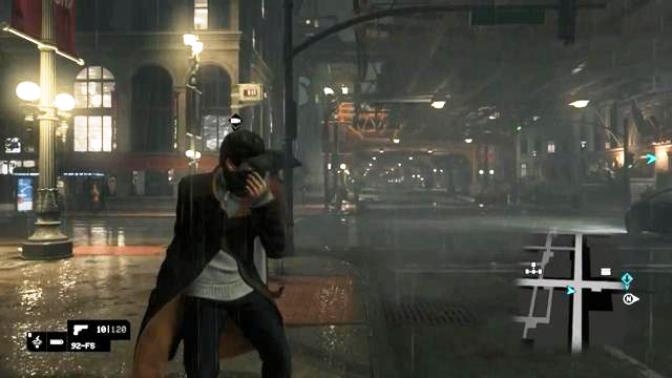 Watch Dogs lead game designer Danny Belanger chatted about the game's drop-in multiplayer feature during a live-stream event held a couple of days ago.
Belanger confirmed that the functionality can be turned off entirely, if players choose. There's also a system in place to ensure that users are never overwhelmed by other Watch Dogs owners.
Belanger stated:
"All the online activities are just part of the menu. They're a choice. But if someone is not into that …. they can totally turn it off."

"There's also something important called the shield. If someone comes into your game, they can't come in right after so you can't be spammed in that way — unless you become aggressive and you start going into other people's games. Then you really become available. But it's just a player choice in the end."
Belanger also mentioned that Watch Dogs' multiplayer emphasizes a "hide-n-seek" nature involving hacking and getting hacked.
Thanks to a tweet from Ubisoft creative director Jonathan Morin, we now have confirmation that Watch Dogs will feature an 8-player open world multiplayer mode.
Morin confirmed the news on Twitter through the following tweet:
@UnrealThreats Yes

— Jonathan Morin (@Design_Cave) March 7, 2014
Morin didn't share any details about the mode, though we should be gaining more concrete information over the next couple of months.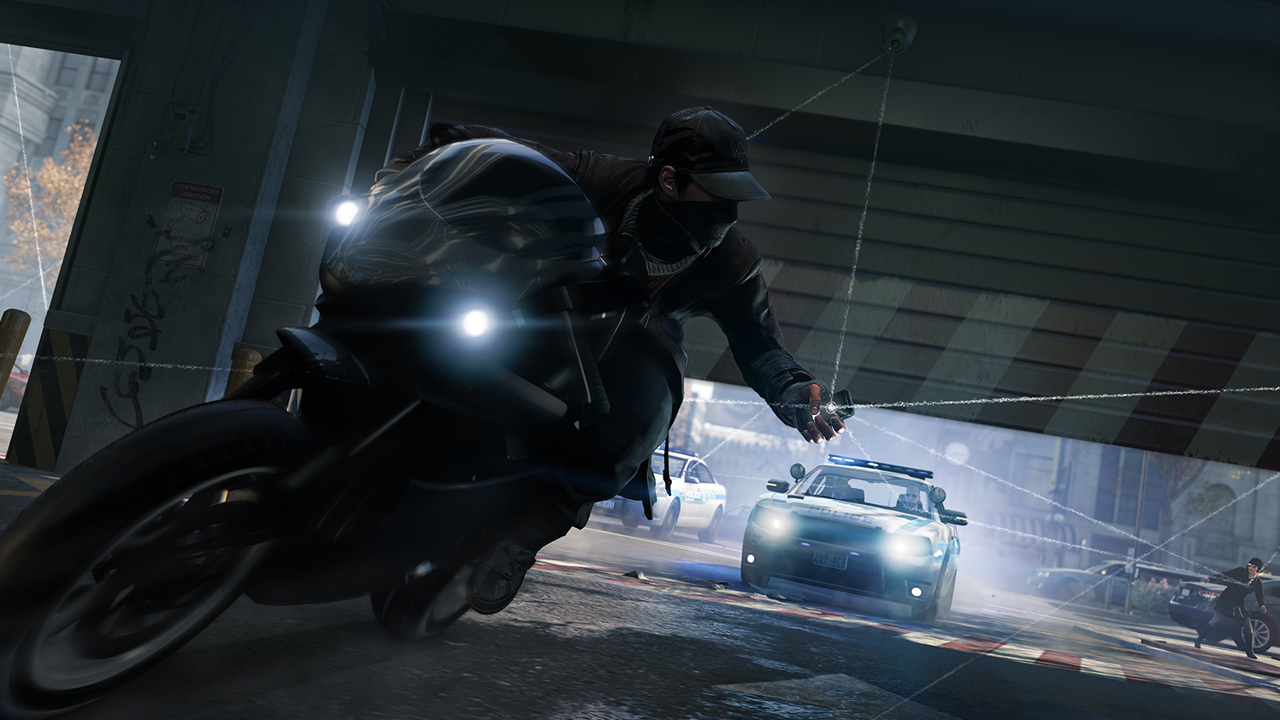 Ubisoft senior producer Dominic Guay has opened up about Watch Dogs' lengthy delay on Wii U.
The publisher announced plans today to ship the title across all platforms on May 27 – except for Nintendo's hardware. Guay couldn't offer up an exact date as to when Watch Dogs will be hitting Wii U, but said an arrival later this year is a "possibility."
Guay told Polygon:
"Yeah it's still alive. We still haven't defined a ship date for it, though. So it's on hold, to a certain extent for shipping."

"We don't have a specific ship date for it yet so it's considered within the year. So we're going to look at that and we're going to let people know as soon as we figure out an exact date for it."