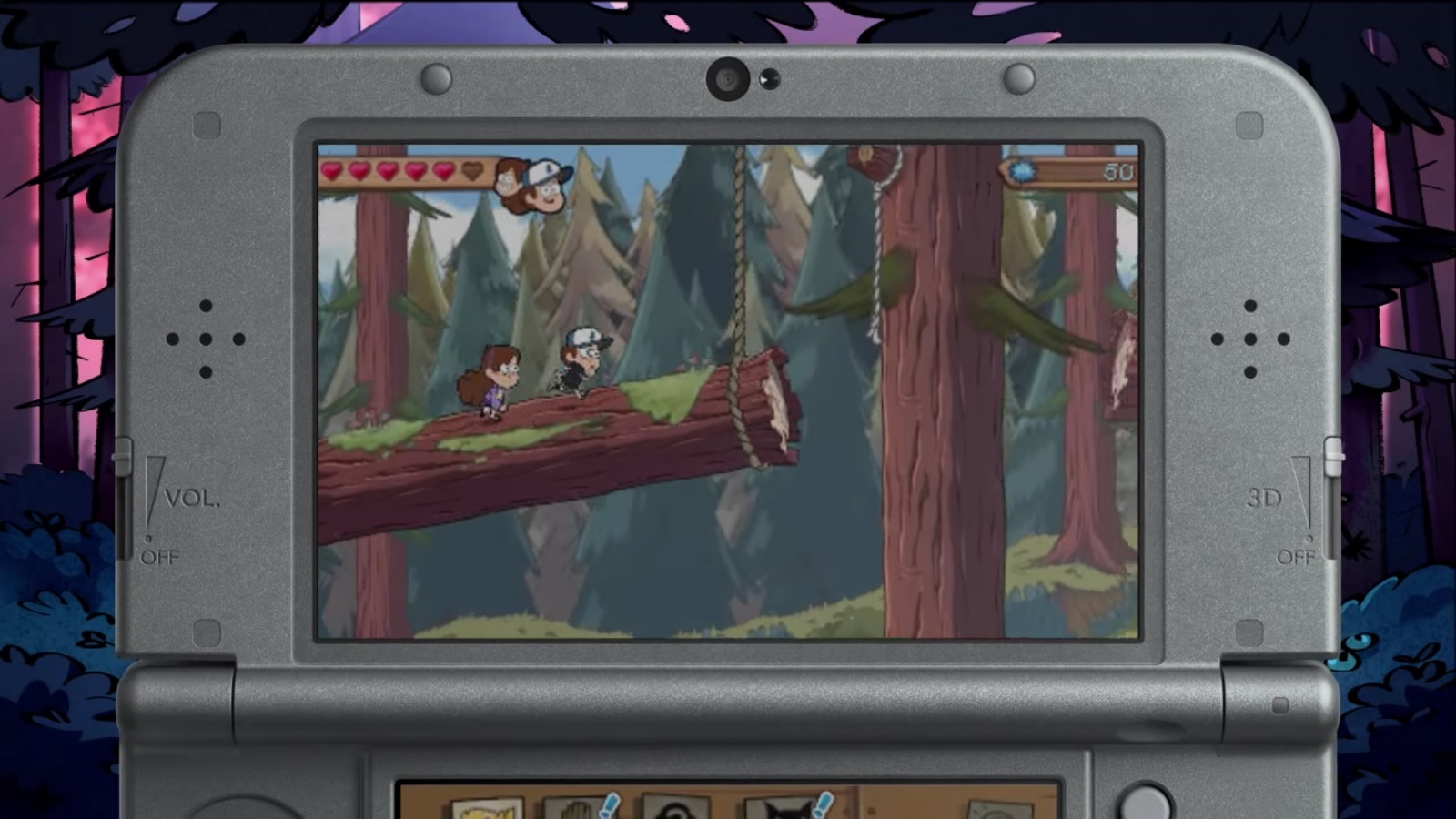 We found out yesterday that a Gravity Falls game is in development for 3DS. Today, it has been officially revealed.
Gravity Falls: Legend of the Gnome Gemulets will be on Nintendo's handheld this fall. Ubisoft is publishing the title, which is being created in the UbiArt engine.
As stated in today's announcement, Gravity Falls: Legend of the Gnome Gemulets is being created in partnership with Disney Interactive and the show's creator Alex Hirsch (who also created the original key art). It features "Gravity Falls' trademark quirky humor in an authentic and interactive way, letting fans play as Dipper and Mabel as they set out to solve mysteries and restore order to Gnome kingdom." Players will be able to "encounter many more characters from the show and will explore locations including the town of Gravity Falls, the Mystery Shack and more."
Here's an official overview:
In Gravity Falls: Legend of the Gnome Gemulets, a crisis has engulfed the Gnome kingdom – and only Dipper and Mabel can save the day. The Pines twins must work together to collect tools and weapons around Gravity Falls as they attempt to solve mysteries and prepare for encounters with paranormal and super creatures. On their perilous journey, they will battle fearsome enemies that block their path and will ultimately restore order to the kingdom.
Take a look at the official trailer for Gravity Falls: Legend of the Gnome Gemulets below.
Source: Ubisoft PR
Ubisoft is making a Gravity Falls game for 3DS, it's been revealed. The publisher will be releasing its title, which is said to be a platformer, later this year.
Further details have not been been shared. However, since the unnamed Gravity Falls game is coming by the end of 2015, we should be hearing something sooner rather than later.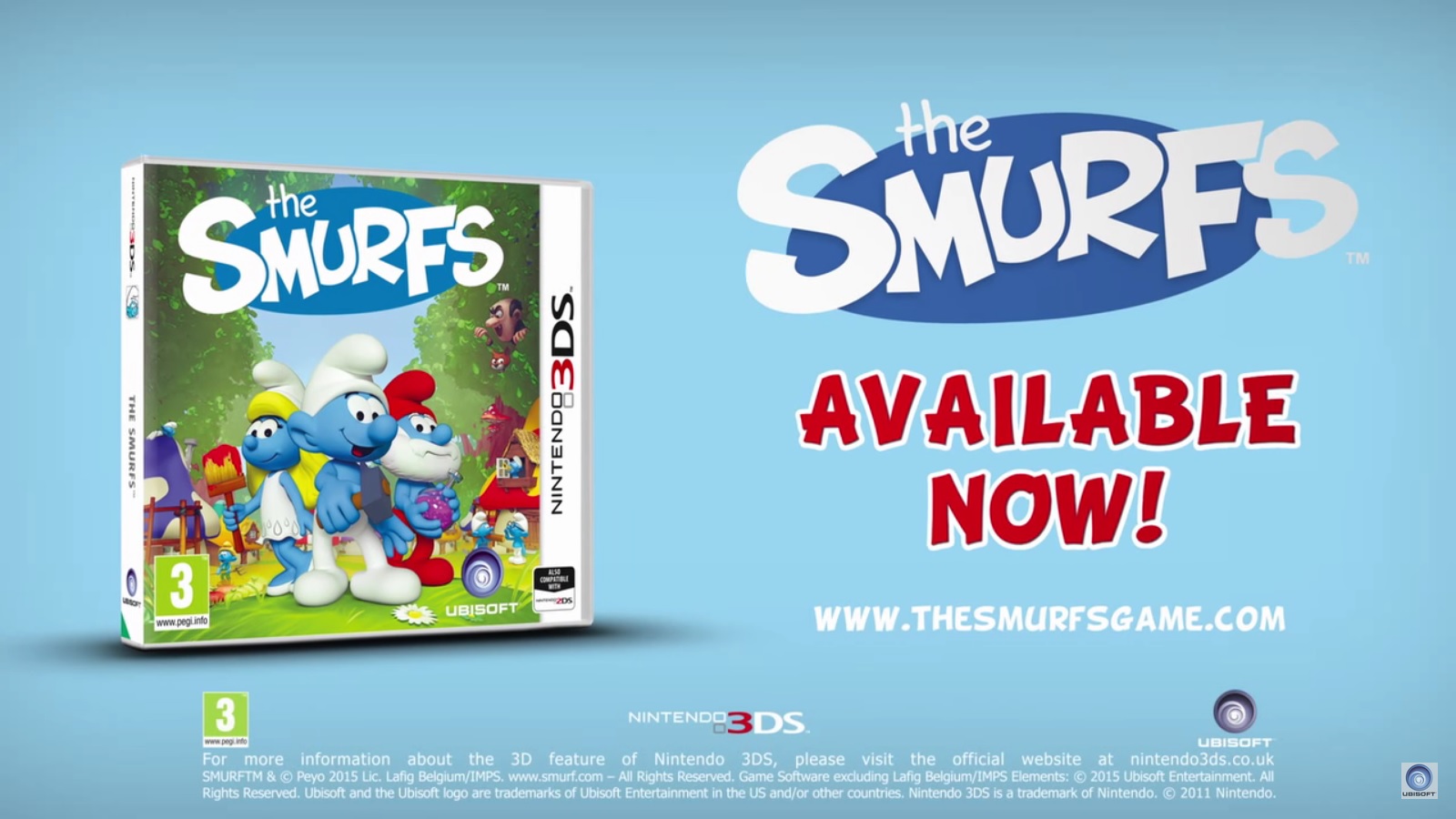 Despite not having been previously announced, Ubisoft has brought a new game based on The Smurfs to the 3DS. The title is now available for purchase in Europe.
Here's the official overview:
Dive in for a memorable journey in their colorful comic book world. Meet Papa Smurf, Smurfette, hefty Smurf and many, many more of your favorite Smurfs. But watch out, don't let the villainous Gargamel and his cat Azrael catch you!
A trailer for The Smurfs on 3DS can be found below.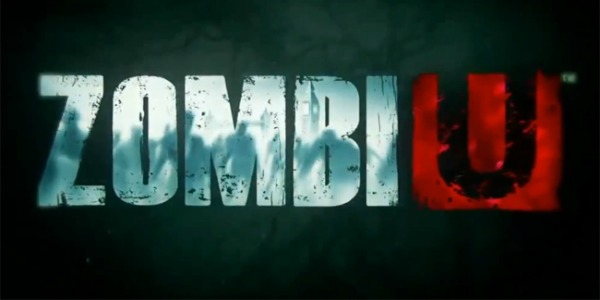 Update (6/20): Brian here, and I'm bumping this to the top to give an update on things. This rumor is looking likely, as an Xbox One version of "Zombi" has been rated in Australia.
---
ZombiU was an exclusive to the Wii U at launch, but was never able to really gain any traction on the console and never generated a profit for publisher Ubisoft. Originally there had even been talk of a sequel but due to lackluster performance in sales that idea had to be scrapped. Now according to Unseen64, Ubisoft might be looking for another alternative for the title. It would appear as if Unseen64 has heard from a very reliable source that Ubisoft might be looking to port the game over to Playstation 4 and Xbox One, which could mean pretty significant changes to the gameplay not to mention the title needing to happen if that were done. At the moment this is still a rumor but considering Unseen64's track record, you just might see this happening in the future.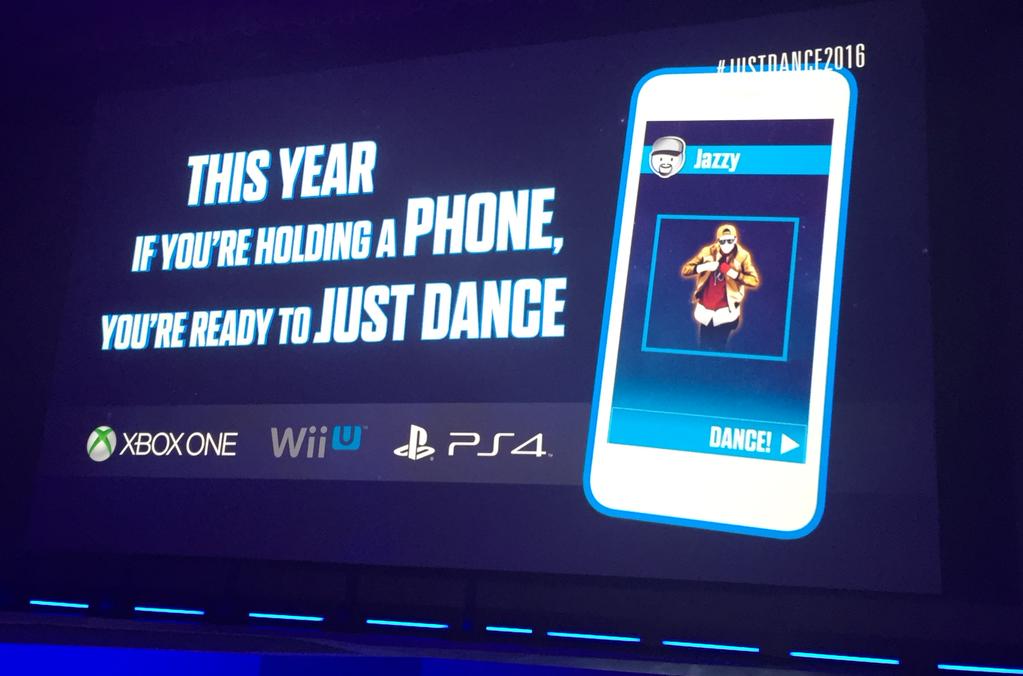 Update: Added in the official announcement below.
---
Ubisoft announced the next entry in its Just Dance series during an E3 2015 conference held today. It's coming to a number of platforms, including Wii U and Wii.
One of the big new hooks in Just Dance 2016 is the addition of a streaming service. This functionality will be on Wii U, Ubisoft confirmed.
Check out a video from Just Dance 2016 below. Lots more can be found here. The game launches in October.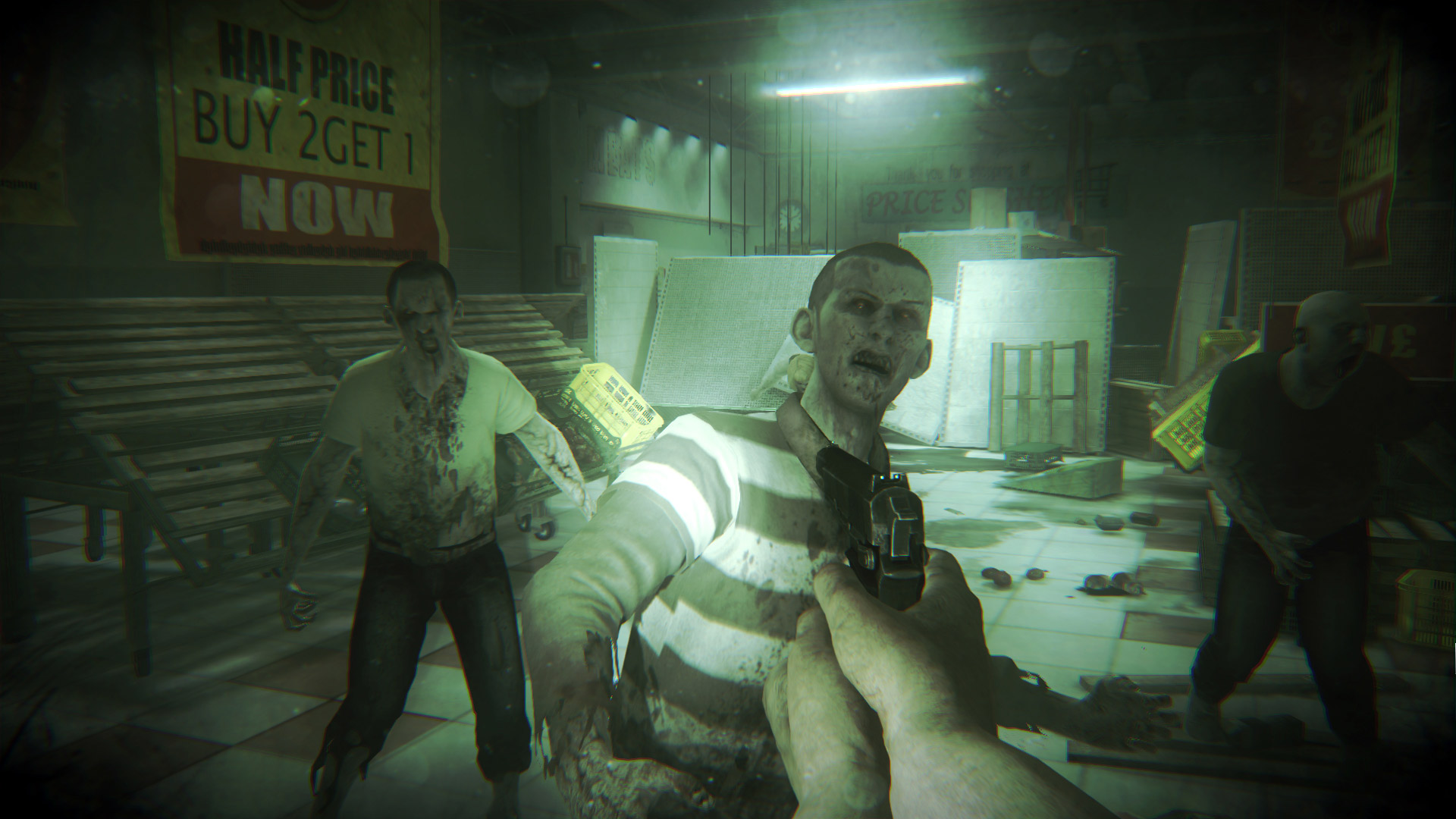 In a recent podcast, Unseen64's Liam Robertson (known for digging up information on canned games) revealed that ZombiU 2 was in development for a short period back in early 2013. A team of roughly 5-10 staffers worked on the project, which never left pre-production. Robertson said that it likely didn't take long "before Ubisoft put their foot down" and cancelled plans for the game.
Robertson has seen one image from ZombiU 2 that offered a similar aesthetic as its predecessor. That means players would have been exploring a "run-down, zombie apocalypse setting" once again – hardly surprising!

Ubisoft announced that it would publish a game based on the television series Heroes back in 2007. A year later, the project was cancelled. Unseen64 now shares details about the development process and why the plug was pulled.
The third-person action/adventure Heroes game was planned for Wii and other platforms, with High Voltage Software handling development. It appears that a new female character would be featured – as shown in the concept art above. Regarding the Wii version, Unseen64 states: "A version for Nintendo Wii was also outlined, but production on it was never started."
High Voltage terminated the Heroes game after it was determined that the studio didn't have enough resources to create versions for all platforms. Ubisoft ended up scrapping all plans pertaining to Heroes around October 2008. This was in part due to a drop in ratings for the TV show.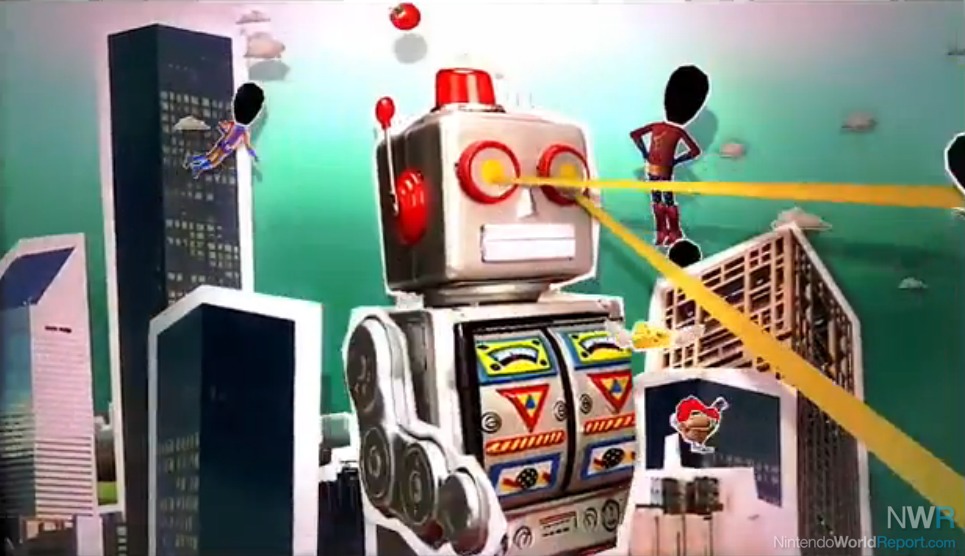 Ubisoft isn't planning any additional games for Wii U. However, you may recall that the company said it has a title that finished development a long time ago, yet has not been released. Thanks to the folks at Unseen64, we now know which title Ubisoft is referring to. And it's something that has technically been made known already.
It was about a year ago that the ESRB rated Ubisoft's "Know Your Friends" for Wii U. It turns out that this is in fact the game Ubisoft has been sitting on.
Here's the full ESRB description for those who haven't heard about Know Your Friends in the past: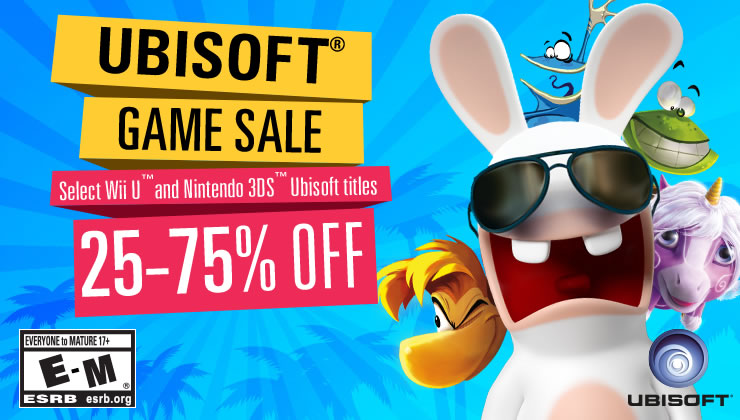 Ubisoft has kicked off a new sale on the North American Wii U and eShops today. Consumers can save up to 75 percent on the publisher's titles.
The full lineup of discounts can be found below.
Wii U
Assassin's Creed III – $14.99
Assassin's Creed IV: Black Flag – $22.49
Child of Light – $11.24
Cloudberry Kingdom – $4.99
ESPN Sports Connection – $12.49
Just Dance 2015 – $29.99
Marvel Avengers: Battle for Earth – $14.99
Rabbids Land – $12.49
Rayman Legends – $19.99
Splinter Cell: Blacklist – $14.99
The Smurfs 2 – $19.99
Watch Dogs – $44.99
Your Shape: Fitness Evolved 2013 – $12.49
ZombiU – $22.49
3DS
Ghost Recon: Shadow Wars – $7.49
Petz Beach – $22.49
Petz Countryside – $22.49
Petz Fantasy 3D – $7.49
Poptropica: Forgotten Islands – $22.49
Rabbids Travel in Time 3D – $7.49
Rayman 3D – $7.49
Rayman Origins – $7.49
Splinter Cell 3D – $7.49
Tetris Ultimate – $14.99
These sale prices are valid through February 16.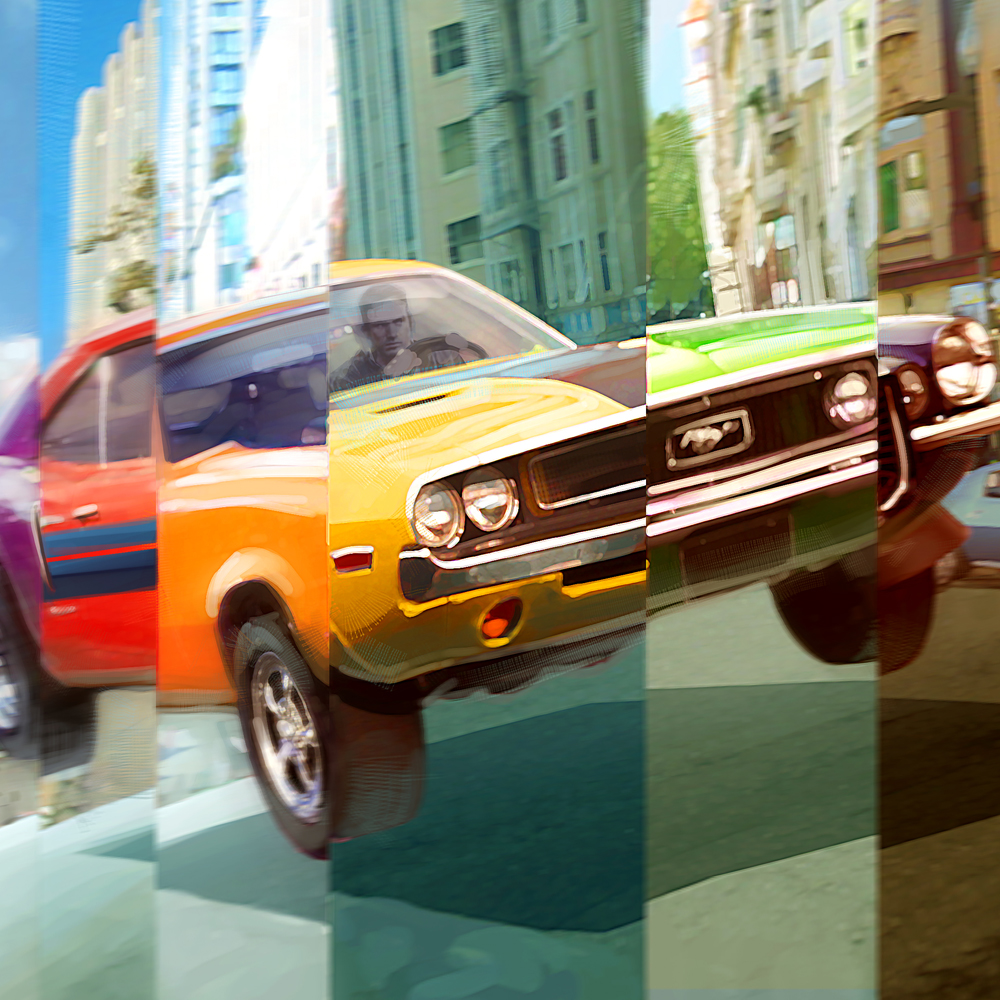 Ubisoft and Sumo Digital were once planning Driver 5 for several platforms, including Wii. Unseen64 shares some insight into the cancelled project with a new article published today.
Driver 5 never moved past pre-production, according to the site. The original goal was to have it out by early 2011.
Ubisoft's partnership with Sumo Digital fell through for unspecified reasons. Eventually, the project was given to the internal team Ubisoft Reflections, who made Driver: San Francisco.