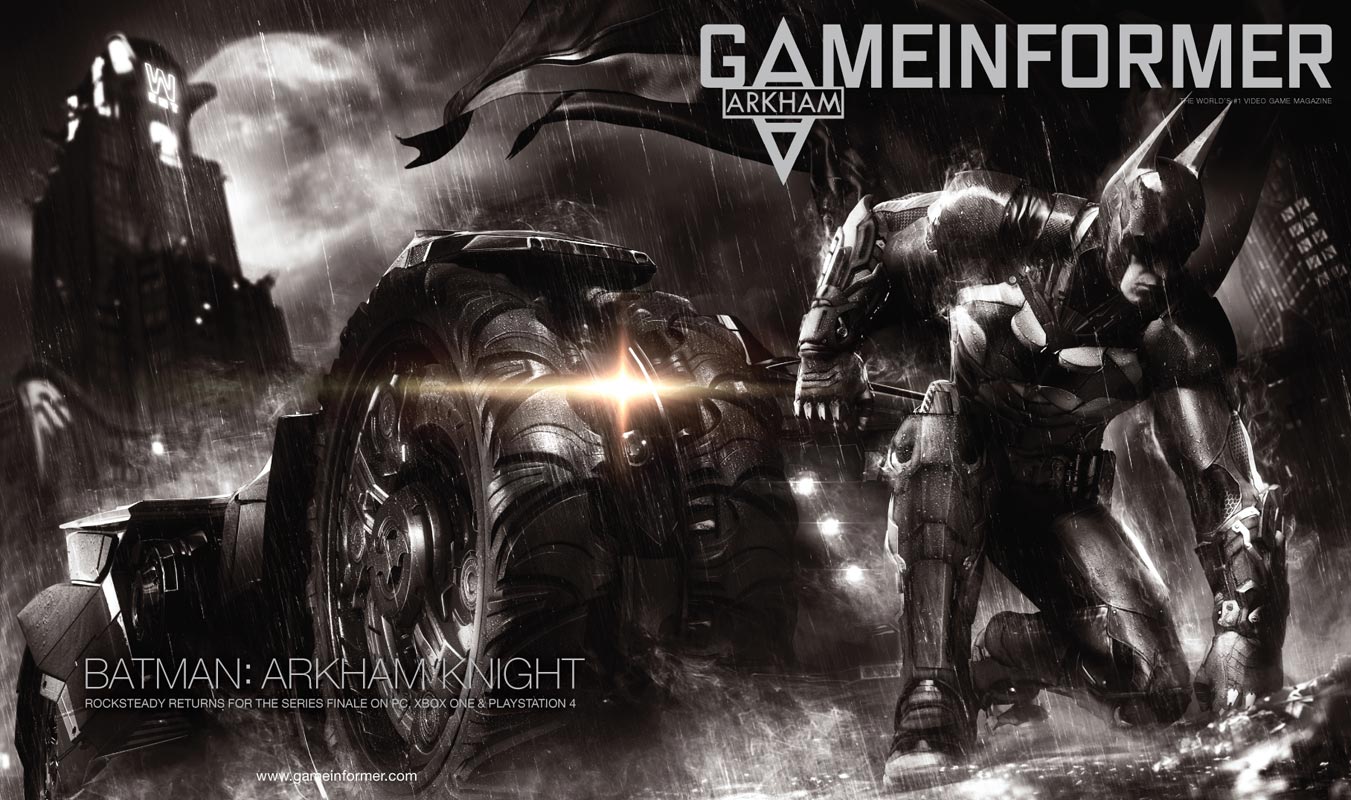 Batman: Arkham Origins may very well be the series' final appearance on Wii U – unless you want to count the upcoming Batman: Arkham Origins Blackgate – Deluxe Edition. Rocksteady's latest entry in the franchise – Batman: Arhkam Knight – was announced today, but there's no Wii U version in sight. For what it's worth, PS3 and Xbox 360 releases aren't planned either.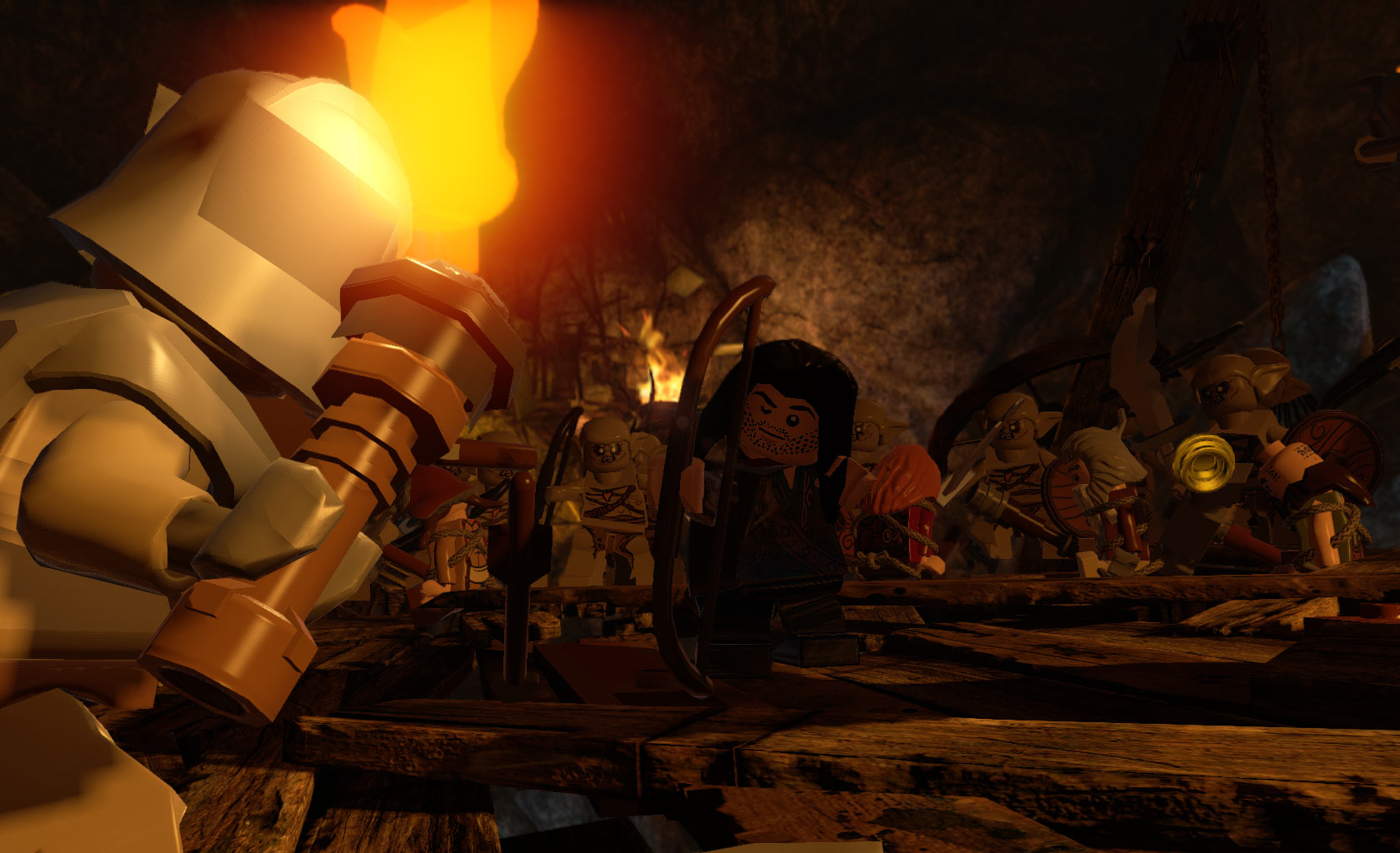 Polygon has published a bunch of new details about LEGO The Hobbit, some of which come from executive producer Nick Ricks. You can find a roundup of information below and Polygon's article here.
– Bilbo Baggins joins a band of dwarves as they fight to reclaim their lost kingdom
– Camaraderie is key for the adventurers
– When working together, dwarves can move heavy obstacles, reach new heights and deliver wicked blows to bosses
"For us, it was the sense that the dwarves are really just thrown out from their home in such peril and adversity. Smaug has stolen their ancient homeland. They're just outcasts. What's so amazing about them is their collaboration. How they stick together through thick and thin despite their bickering. We thought that was a really important, emotional moment throughout all the films which we naturally wanted to capture. The fact they they do combine and work together seemed fit for the idea of Lego play. You combine bricks, you build things together. They seemed like a natural fit."
– Demo set in Goblin Town
– In the demo, the group was split into two separate parties
– The game automatically swapped between the two at key points in exploration
– Pick your own individual character as each group progresses (like Thorin or Gandalf)
– Do so by choosing their portrait from a radial menu
– Each dwarf has their own abilities and preferred weapons
– These include a bow and arrow combination to a giant hammer
– Some are better equipped to deal with specific threats
– Teaming up can be done with the nearest dwarf and good timing
– Coordinate attacks with bosses with the right button press
– Stack dwarves in a totem pole to reach a new area
– Only covers the first two Hobbit films
– TT Games has plans involving a third
"At the moment we're completely focused on making Lego The Hobbit the best it can be. We know there's another film coming out, and we've got very excited plans about that, but I'm afraid there's nothing I can say today."
LEGO The Hobbit will be available on April 8 in North America and April 11 in Europe.
Warner Bros. Interactive has confirmed the previously-leaked Batman: Arkham Origins Blackgate – Deluxe Edition. The game is due out on April 1 in North America and April 2 in Europe for $19.99 / £15.99 on Wii U, PlayStation 3, Xbox 360, and PC via digital download.
Batman: Arkham Origins Blackgate – Deluxe Edition is very much the same game that launched for 3DS and PS Vita late last year. However, the new version sports enhanced high-definition 2.5-D graphics, a new map & hint system for improved navigation and objective tracking, 5.1 surround sound, and a fully voiced narrative. Players can also unlock the new Zero Year Batsuit skin by registering for or signing into a Warner Bros. ID (WBID) account.
You can find today's official announcement below. A few screenshots are posted above.
Warner Bros. Interactive has shared the boxart for LEGO The Hobbit. You can find it below.
Join Gandalf, Bilbo, Thorin Oakenshield and Company on their unforgettable journey in LEGO The Hobbit this Spring! pic.twitter.com/SRCbB3Y1KF

— WB Games UK (@WB_Games_UK) February 14, 2014