REDMOND, Wash.–(BUSINESS WIRE)–It's a full count. One more out will win you the game. Standing on the pitcher's mound, you study the batter and aim for the outside corner. You take a deep breath and unleash the baseball toward home plate. The ball curves just as you planned. Suddenly and unexpectedly, the bat cracks and the ball soars into the air. You thrust your arms in the air, poised to catch the fly ball. Catch it and the game is over. You win. The ball falls closer and closer to your outstretched hands.

While this sounds like an intense game of real-life baseball, it is actually the experience anyone can have using the GamePad controller in Wii Sports Club, which arrives in stores on July 25. The Wii U game includes updated and reimagined versions of Tennis, Bowling, Golf, Baseball and Boxing from the original Wii Sports game for Wii, with each sport using Wii MotionPlus technology and new GamePad features for enhanced control.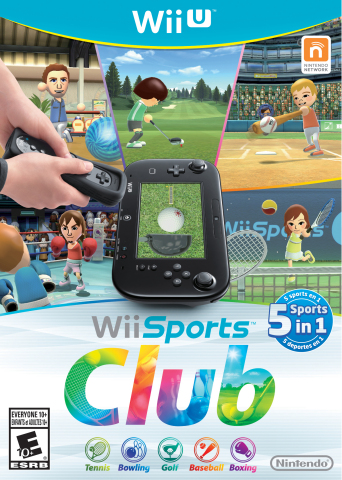 The retail release of Wii Sports Club is set for a July 25 launch in North America, Nintendo has announced. Pricing for the package is set at $39.99. Tennis, bowling, golf, baseball and boxing are all included in the retail version.
"Digital versions of all five Wii Sports Club games will also be available in the Nintendo eShop on Wii U starting at 6 p.m. PT on June 26," Nintendo said in today's announcement. Tennis, bowling, and golf are already available digitally, so baseball and boxing should be the only sports launching digitally later this month.
Source: Nintendo PR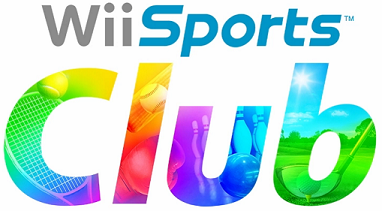 Much like Japan, Nintendo has announced plans to bring out a retail version of Wii Sports Club in Europe featuring all five sports. This will launch on July 11, Nintendo has confirmed.
Additionally, the final two sports from Wii Sports Club – baseball and boxing – are due out individually on June 27.
Here's an overview of both new sports:
In Baseball, the use of the Wii Remote Plus controller enables novice hitters and expert sluggers alike greater control and precision when going for that all-important home run. In the field, pitching is performed by holding the GamePad upright, with the action taking place in first-person view. Different types of pitch can be selected to attempt to bamboozle the batsman, but it's down to you to adjust the power and aim of your throw. If the opponent does manage to return your pitch, try to keep the centre of the GamePad aimed at the ball, as a catching opportunity may even come your way…

With Boxing, bobbing and weaving your way to victory is now more fun and challenging than ever before, with players able to use one Wii Remote Plus controller in each hand to allow for more precise offensive and defensive manoeuvres. Before you enter the ring and represent your regional club online however, don't forget to hone your technique by taking on Skill Shaper challenges such as Speed Bag, which requires players to keep an eye on an overhead display and pull off the right punches in the order instructed, or Pro Puncher, where players must use speed and accuracy to smash targets that appear in front of them.
Those who download Wii Sports Club for the launches of baseball and boxing on June 27 will receive a 48-hour free trial to play any of the five sports. This trial will be available to all, including Wii U owners who previously sampled a free trial of Wii Sports Club. After the trial period is complete, players can purchase a Day Pass on the eShop for £1.79 for a 24-hour period, or can purchase permanent access to both boxing and baseball for £8.99.
Source: Nintendo PR