XSEED Games and Marvelous have officially announced that Rune Factory 4 is slated for release in Europe – as well as Australia – next week. It's due out on December 11 for £24.99 / €29.99 / $49.95 AUD.
Head past the break for the official announcement.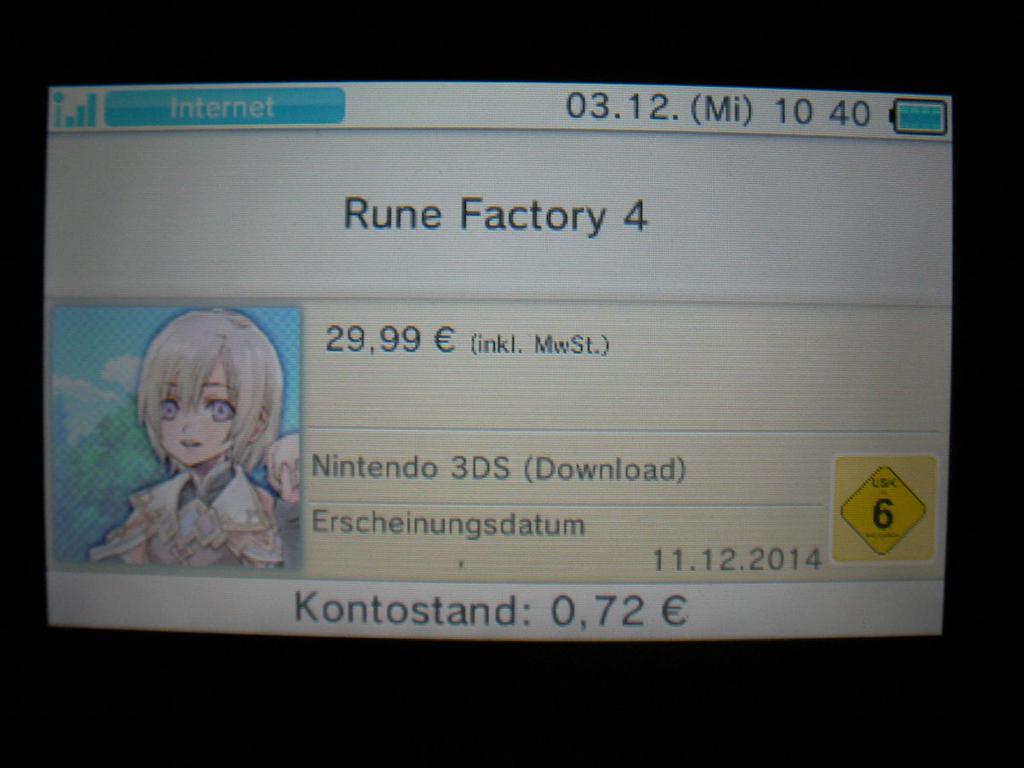 It's been a long wait for Rune Factory 4 in Europe, but the game appears to be arriving next week. The 3DS eShop currently lists a December 11 release date – that'd be next Thursday. It's technically not confirmed, though I'd say that date is very likely at the moment.
XSEED's localization for Story of Seasons is coming to a close. The company has completed translations and editing work. Story of Seasons only requires some QA work to address bugs and preserve the personality of each character.
XSEED said in a new blog post:
"Besides all of the above, the QA process is also about preserving each character's voice, making sure they speak in a consistent manner from scene to scene. That's doubly important in a non-linear game like this one, where the script files aren't always in any particular order, and where multiple localizers sometimes have to take turns writing the same character."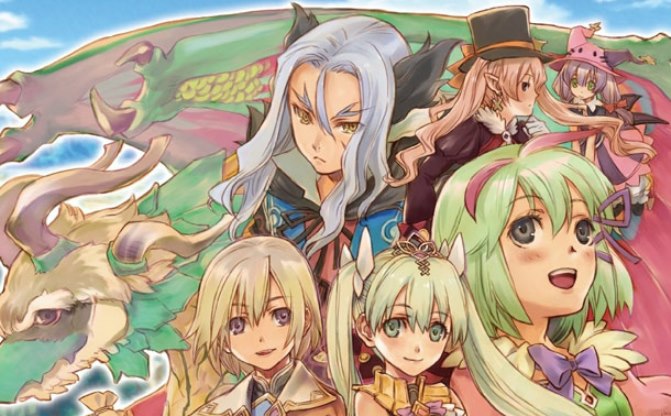 Following yesterday's leak from the USK, XSEED has now come forward with an official confirmation regarding Rune Factory 4's release plans in Europe.
Executive VP Ken Berry told Siliconera:
"The situation is that we know the Rune Factory 4 fans in Europe have suffered enough with one cancellation already, so we didn't want to announce anything until the game passed [Nintendo of Europe] certification and we were sure its digital-only eShop release was imminent since we are using a different programming house to try to pick up where the original dev team left off."

"Though I can't disclose which development house is handling the PAL localization programming duties for us, I can say that it's been in the works for months already and we hope to start the master submission process with NOE within the next couple weeks."
It was previously said that Rune Factory 4 wouldn't be released in Europe due to technical difficulties. All of the problems likely came down to the fact that Neverland, the game's original developer, shut down late last year.

Rune Factory 4 might be heading to Europe after all. A rating for the game has appeared on the USK – Germany's ratings board. XSEED and Marvelous are both listed as publishers for Rune Factory 4.
Back in January, Marvelous announced that the 3DS title would not be released in Europe. XSEED later explained that this was due to technical difficulties.
Senran Kagura Burst has received its first discount on the North American 3DS eShop. It's normally priced at $29.99, but you can purchase the game for only $19.99. This sale is valid through October 14.
Also SHINOVI VERSUS is only TWO WEEKS away! To celebrate, SENRAN KAGURA Burst on the Nintendo eShop is on sale til then for $19.99!

— XSEED Games (@XSEEDGames) September 30, 2014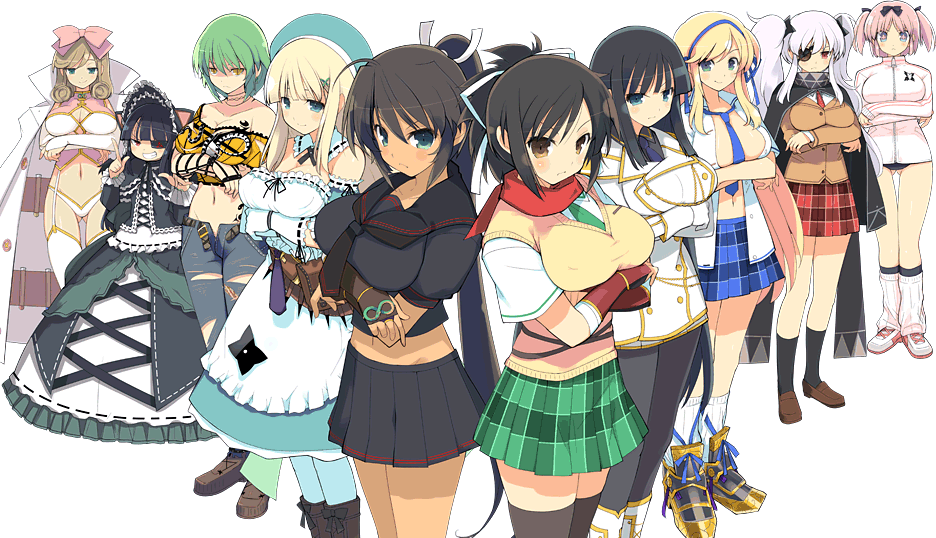 On Facebook, XSEED made a comment that some believed was a suggestion that the company wouldn't be pursuing "fanservice" games. This actually isn't the case though.
XSEED localization specialist Tom Lipschultz has since clarified that the publisher isn't interested in fanservice alone. Titles need to have strong gameplay as well. With something like Senran Kagura, XSEED feels "it has great gameplay, well-developed characters and a fairly deep mythos behind it."
Below are the full comments from Lipschultz:
Senran Kagura Burst sold "really well" for XSEED, according to the publisher's Jimmy Soga. The 3DS game's performance has led to the localization of the PS Vita titles Shinovi Versus and Bon Appetit.
Soga added that if Senran Kagura continues to do well for XSEED, "we want to continue with the series." That would hopefully mean a western release for Senran Kagura 2 on 3DS would be possible.
We're taking it case by case. Senran Kagura Burst did really well. It was download only, but there's enough to say there is a US audience for it that's why we went with Shinovi Versus. It's sort of risky, but we localized Bon Appétit at the same time. We think there is a core audience for it, but it's case by case for now. If these sell well enough of course we want to continue with the series.
At E3 2014, GameSpot and NintendoWorldReport spoke with Yoshifumi Hashimoto, head of development over at Marvelous AQL, to discuss Story of Seasons. Hashimoto spoke about the game's name, the separation between the title and Harvest Moon and plans to continue the series, same-sex relationships, and more.
You can find excerpts from the interview below. Head on over to this link for the full thing.