This information comes from head of development Yoshifumi Hashimoto…
"[The original Harvest Moon] released at a time when games were all about battles and monsters, and we made a game about being a farmer, but not a farmer with a tractor," he said. "You took care of things with your bare hands. If you didn't take care of your animals, they would die. Initially, we received complaints from parents who said the game was too dark. But this whole game is about a farmer's life. I want people to experience what life is like."
– Hashimoto doesn't see a game like Story of Seasons or any of the Harvest Moon titles forcing a message onto players
– He believes the actions and consequences in the game make it easier for players to understand life and death
– He said he recently heard on Japanese radio of a kid whose pet died, and who explained to his parents that the pet had "run out of batteries"
– He hopes Story of Seasons helps younger players understand that the world is a bit more complex than that
"Death is a touchy subject to talk about. But it's one of the things I'm really proud of doing in my games. I was thinking of what kind of life I could have the user experience … I wanted to make it easier for players to understand life and death."
XSEED has made its E3 2014 lineup official. Next week, the company will be featuring a few different titles at the show.
Story of Seasons, Akiba's Trip: Undead & Undressed, Senran Kagura: Shinovi Versus, Senran Kagura: Bon Appetit, Brandish: The Dark Revenant, and Corpse Party will all be present. They'll be joined by the previously-announced titles The Legend of Heroes: Trails in the Sky and The Legend of Heroes: Trails in the Sky Second Chapter.
You can find XSEED's full announcement below, which contains overviews of each title.
XSEED released the first Retro Game Challenge in North America, but has confirmed numerous times that there are no plans to localize the sequel. The company doesn't believe it would be viable from a sales standpoint to invest in the DS title.
But interestingly, Renegade Kid recently expressed interest in handling Retro Game Challenge 2 for XSEED. Co-founder Jools Watsham said on Twitter yesterday that a DSiWare release "would do great on the eShop."
Check out all of Watsham's comments below:
@TronKnotts Yeah, I expect it would do great on the eShop. Releasing the game as DSiWare on the 3DS eShop should be easy for them.

— Jools Watsham (@JoolsWatsham) June 3, 2014
@TronKnotts Contact them. Demand the game. And tell them Renegade Kid will happily handle it for them if they don't want to. Seriously.

— Jools Watsham (@JoolsWatsham) June 3, 2014
@TronKnotts If I can find their contact email, I'll happily send them a message asking about it.

— Jools Watsham (@JoolsWatsham) June 3, 2014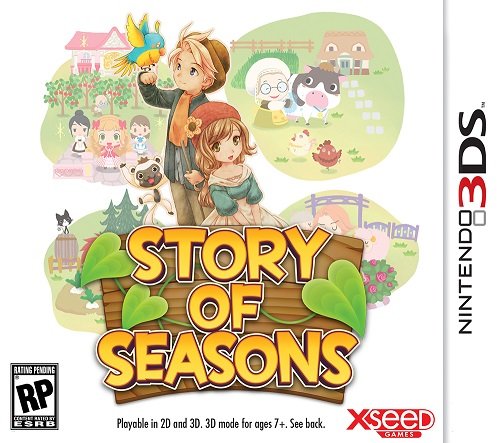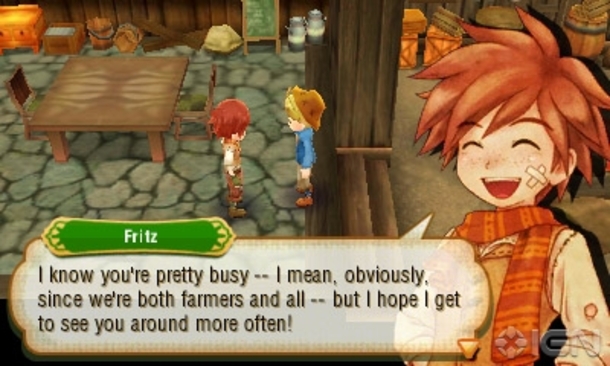 XSEED (not Natsume!) is localizing Harvest Moon: Connect to a New Land for North America, IGN has revealed. The game will be available later this year.
When the latest Harvest Moon does arrive in the states, it'll be titled "Story of Seasons". IGN explains the name change in a new article:
Story of Seasons was launched in Japan earlier this year, where it was known as Bokujo Monogatari: Tsunagaru Shintechi (or Farm Story: Connect to a New World). But due to the involvement of a different publisher — XSEED Games, a wholly-owned subsidiary of MarvelousAQL — Farm Story could no longer translate to Harvest Moon, at least in the west. Natsume owns that intellectual property wholesale, and as such, Marvelous and its western XSEED offshoot endeavor to continue the series with the same development team and a new name.
Marvelous AQL and XSEED note that Story of Seasons players will be able to "create fully customizable character[s], selecting gender, hair style and facial features as desired. They will then take on their role as the newest resident of Oak Tree Town, a small settlement filled with promises of new beginnings, hard work and significant relationships. In the process of tending to crops, animals and the many other aspects of everyday farming life, players will amass the resources necessary to customize and expand their farms — from livestock and seeds to décor and layout — granting total freedom to shape their homestead as they wish and fit virtually any play style."
Story of Seasons will make its debut at E3 2014 next month.
XSEED remains interested in publishing Forbidden Magna in North America. The company's Ken Berry said the following when asked about the possibility of localization:
"Oh yes, definitely. It's still early in the development process. I think moving forward, we will be working much more closely with Marvelous AQL Japan and try to bring as many of their releases to the US as possible."
Berry also shared a few words about Forbidden Magna in general:
"Some of the ex-Neverland staff that were working Forbidden Magna, that team once Neverland closed was brought into MAQL's internal office so they could finish up the game."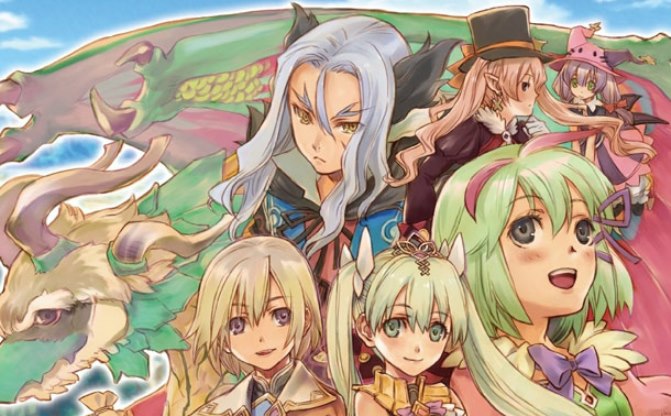 In January, Marvelous announced that Rune Factory 4's European release had been cancelled. The company had explained, "While Marvelous AQL has made every effort to secure the title's release for this territory, it is, unfortunately, not possible to do so at this time."
Most assumed that the European cancellation was connected to the closure of Neverland, Co. – the game's developer. XSEED executive VP Ken Berry elaborated on the situation through Facebook, explaining that the studio's termination meant that technical difficulties couldn't be addressed.
He wrote:
"Wish it was that easy as obviously everyone involved in the project would love to see it released in Europe, but it's very difficult from a technical aspect since the people closest to the code are all gone (the Forbidden Magna team does have people from Neverland, yes, but for example the main programmer for RF4 is not one of them)."
XSEED appears to be fairly satisfied with Senran Kagura Burst's sales.
When asked by a fan on Facebook if the company is considering additional entries in the series for localization, XSEED said Burst "sold well enough". As such, the publisher is "open to considering other iterations in the series."
"[Senran Kagura Burst] has sold well enough that we are open to considering other iterations in the series."
Senran Kagura 2: Deep Crimson hits Japan in August. Might that game eventually make it to North America?