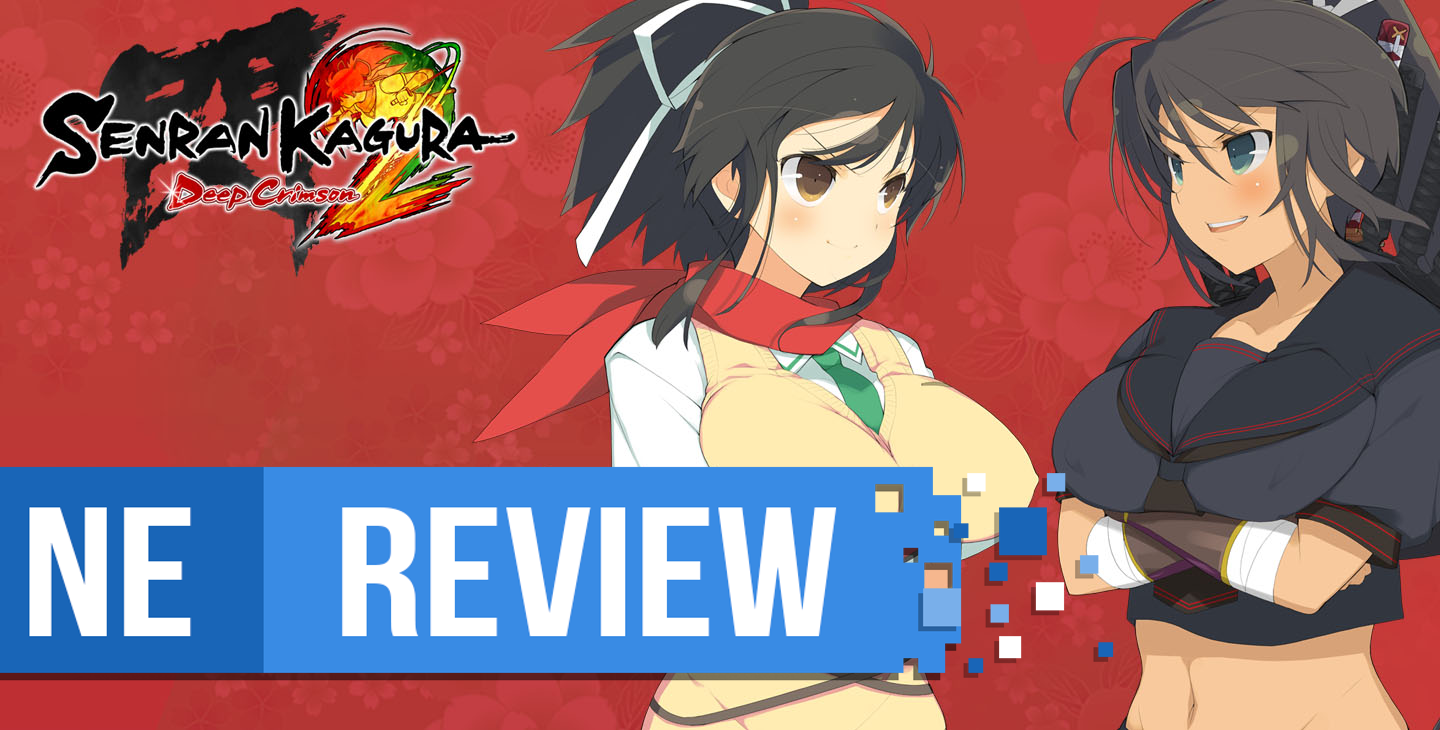 System: Nintendo 3DS
Release date: August 27th, 2015 (EU) – September 15th, 2015 (NA)
Developer: Tamsoft
Publisher Marvellous, XSEED
Best girl: Rin
Let's just get this out of the way first: Senran Kagura has always sold itself on the breasts of its female protagonists rather than the actual gameplay and on the surface this sequel is no different. It's still all about teenage anime girls fighting it out in the perviest way possible and it's bound to be a style that will alienate most of the console's audience. Though it wouldn't be particularly professional to do so as a reviewer, Senran Kagura 2 is absolutely the kind of game where it is reasonable to dismiss it based on the premise alone. That said, there is more to Deep Crimson than finally making good on the producer's promise of viewing breasts in stereoscopic 3D and there are some welcome refinements to the brawler gameplay.
My only experience with the series prior to this was the Playstation Vita spin-off, Senran Kagura: Shinovi Versus, a game I didn't care for at all, which made it even more surprising when I ended up enjoying Deep Crimson quite a bit. I still have my misgivings about the game's aesthetic, but the fast-paced combat and bizarre tone definitely filled a niche on the console's library. Though the gravity-defying blobs the game calls breasts might still be Senran Kagura's primary selling point, there is thankfully a bit more to it this time around.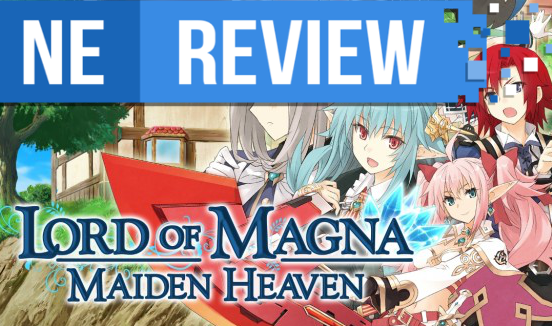 System: Nintendo 3DS
Release: June 2nd, 2015
Developer: Neverland, Marvelous
Publisher: XSEED, Marvelous
Author: Patrick
Though I haven't had much experience playing their previous work, I've always had a lot of respect for Lord of Magna's original developer, Neverland. Whether it's the intricate puzzles of Lufia, the DIY dungeons of Dark Seed or the laid-back life simulation of Rune Factory, their games always find some way to put a unique spin on the role-playing genre. What a shame then that what is likely their final title lacks this same creative spark, with a story that falls back on tired tropes and a blend of strategy RPG and dating sim mechanics that fails to capture the appeal of both genres. It's nice that the game even exists following Neverland's declaration of bankruptcy, but Lord of Magna's troubled development is very much apparent in the final product, and I wonder just how finished the game actually is.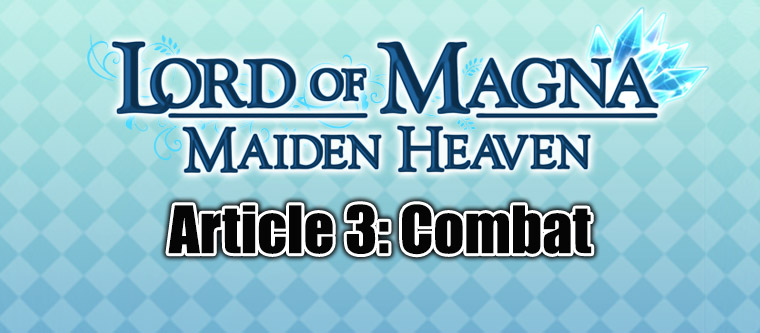 Marvelous just posted the third blog entry for their upcoming 3DS game, Lord of Magna: Maiden Heaven. This time, the blog focuses on the game's combat. Check out this new combat trailer:
Some key features of the game's combat, according to Marvelous:
– AP (Action Points), which governs the use of abilities in combat. Choosing when and when not to spend them is crucial.
– Emphasis on support abilities: Support abilities, like increasing stats or augmenting characters, are extremely helpful in combat.
– "Bowling" ability: defeating 10 or more enemies in a single move will earn characters an extra turn. To help with this, defeating an enemy knocks him back into his allies, potentially defeating them as well.
– Skill Chips: Equipable items that provide characters with new abilities to use in combat
– Elemental system: governs weaknesses, strengths, abilities and character attunements
– Consumable items are focused on dealing damage to enemies in this game
Finally, Marvelous announced that they will be doing a livestream of Lord of Magna: Maiden Heaven, where viewers will be able to pose questions to the developers, this Thursday, May 28th, at 6 PM BST (GMT +1). Check out the stream here. The full blog post can be found here.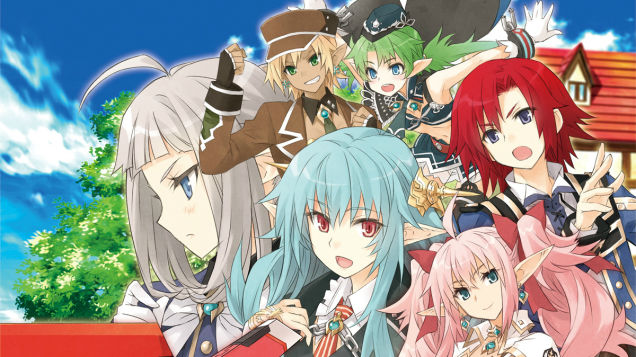 Marvelous just posted the second blog entry for their upcoming 3DS game, Lord of Magna: Maiden Heaven. This time, the blog focuses on the game's characters, specifically the main character, Luchs Eduard, and the seven faeries he encounters during his journey. Check out the full blog post here.
Marvelous have also published a new trailer focused on the various characters. Watch it below:
Lord of Magna: Maiden Heaven will launch in North America on June 2nd and in Europe in Australia on June 4th.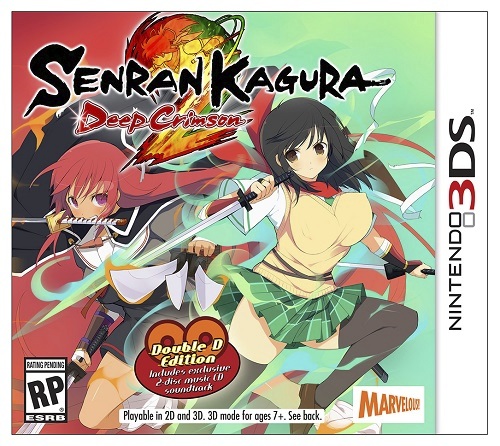 Senran Kagura 2: Deep Crimson is coming to North America and Europe this summer, XSEED Games and Marvelous have announced.
In North America, XSEED intends to release Senran Kagura 2 both physically and digitally (first title was eShop-only). There will be a limited run "Double D" retail release, which comes with a two-disc soundtrack.
Marvelous will be publishing Senran Kagura 2 in Europe – also as a physical and downloadable product. Several special limited edition versions will be sold exclusively through the company's dedicated site, all of which can be found here.
We've included a bunch of (Japanese) screenshots and art below. You'll also find a rundown of features after the break, along with the game's opening movie and a gameplay video.
These screenshots come from a new XSEED localization post regarding Story of Seasons. You can find that right here.
XSEED has acquired the domain name "LordOfMagna.com". It was registered on December 11.
Lord of Magna could very well be the localized name of Marvelous' 3DS title Forbidden Magna. Given that XSEED is a subsidiary of Marvelous, I'd say it's very likely that the game will be brought over to North America sometime this year.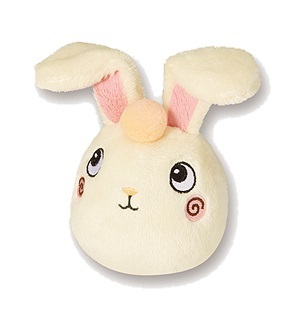 Those who pre-order Story of Seasons at Amazon
, GameStop, EB Games Canada, or other participating retailers will receive a special gift. XSEED is including the Angora rabbit pocket plushie with reservations. Even if you've already pre-ordered, you should be automatically eligible for the bonus.
Head on over to XSEED's Tumblr page for a new localization blog for Story of Seasons.
Rune Factory 4 in  now available on the European and Australian 3DS eshop and in honor of that check out the official launch trailer below;