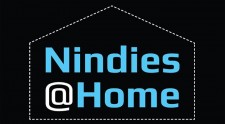 1 month ago
By
Brian
(
@NE_Brian
)
3 Comments
Damon Baker is Nintendo of America's Senior Marketing Manager of Publisher and Developer Relations. He's also the new face of the company's indie efforts.
Over the past few months, Baker has led the way on a couple of surprising and interesting eShop programs from Nintendo. The Humble Nindie Bundle was made available in late May, and just a few weeks later, Nintendo introduced Nindies@Home. Along with providing Wii U owners with the opportunity to try out new indie titles well before their release during E3 week, Nindies@Home had the added bonus of giving those who downloaded the demos a 15 percent discount when the full games launch.
We recently had a chat with Damon Baker to go more in depth regarding Nindies@Home. Our discussion included talk about how the idea came to be, the challenges of bringing it to fruition, and the possibility of seeing it again in the future. Head past the break to read our full interview.