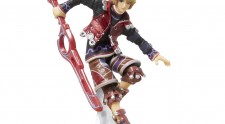 1 day ago
By
Brian
(
@NE_Brian
)
6 Comments
A rumored internal memo from GameStop provides an update on the situation surrounding amiibo.
Like every major retailer, GameStop will begin selling wave 4 Smash Bros. amiibo on Friday. But sadly, the stock situation here doesn't sound too encouraging… aside from silver Mario.
Here's what was shared by Reddit user "gamestopinfo5678″:
Our shipments of wave 4 SUCK. plain and simple. from 0 robins/lucina to just one of each. 1,2, or no nesses. Surprisingly we'll have plenty of silver mario's for whatever that's worth. Memo stated that we will not be re-supplying wave 4. Once we run out, we are out. you can camp gamestop if you want, but as a collector myself…I'm not. I can spend my time better at another store with much better stock. (this doesn't mean there won't be the abnormal store here and there that might have decent stock)
The one bright spot? We're hearing that GameStop will post in hand stock on the morning of May 29 on the door. That means you'll be able to see stock totals while waiting in line.