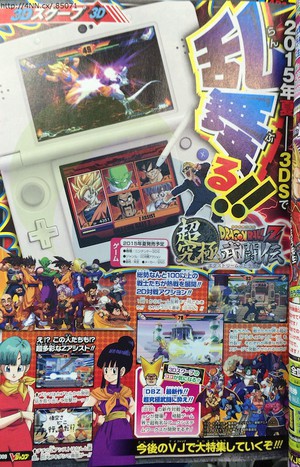 According to a leak of the April issue of V Jump magazine in Japan, it seems that Bandai Namco Games will be revealing a brand new 2D-fighter Dragon Ball Z game heading to 3DS this summer. It will feature over 100 fighters that can be used in both one-on-one and team battles.
According to a post by AnimeNewsNetwork:
Players can employ "Ultimate Arts" finishing moves, and the game will feature unique layouts and stages. With "Z Assist," Bulma and Chichi (among other characters) will provide support to players via Bulma's inventions from Capsule and Chichi's fury (which fills the screen with a giant speech balloon of her venting).
Extreme Butouden is a follow up to Dragon Ball Kai: Ultimate But?den, which was released on the Nintendo DS back in 2011, and unfortunately never saw a release outside of Japan.

Recently speaking with Gamereactor Magazine, Eiji Aonuma delved a bit into the sheer mass of the newest installment of Zelda currently in development for Wii U:
A huge, seamlessly unfolding world is something that can't be achieved if the hardware isn't advanced enough. Ever since we made the very first generation of Legend of Zelda games though, we've had as large a world as can be realised with the hardware, so you could say it was inevitable that we've now done the same with the new Wii U title.

When I first showed off the new Zelda game on the Wii U, it seemed everyone was very excited and started proclaiming that a Zelda game had at last become open world! Zelda games have always allowed you to roam and explore a huge world.

What's changed now is that the hardware has progressed to the point that you can now explore this vast world seamlessly; the underpinning of the game hasn't changed.
Continuing with the interview, Aonuma also talks a little bit about the implementation of the Wii U Gamepad:
Recently, I've taken to relying on the map on my smart phone when I'm out walking in a place I'm not familiar with. A map isn't something you keep tucked away in your bag, it's by holding it in your hand and being able to constantly check it as you move forward step by step that gives you that sense of adventure.
You can read the rest of the interview in the new issue of Gamereactor Magazine, which is out today.
Zelda on Wii U is expected to come out sometime in 2015.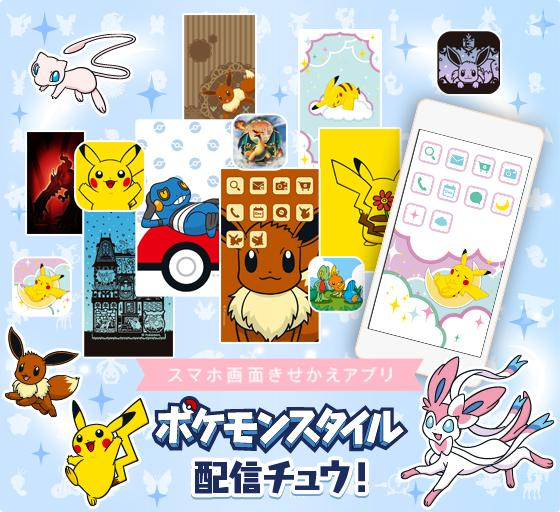 From Serebii:
A new app has been released in Japan. This app is the Pokémon Style App and is out from today on Android platforms and will be released at a later date on iOS. This free app gives you special wallpapers and icons for your phone and comes with updates on the second and fourth week of each month on Thursdays. The designs it gives range from Free to 200¥. It currently has a Pikachu design available for free and has designs based on merchandise at the Pokémon Center. A free Marshtomp design is set to be given on February 26th and three designs, Hoenn starters, Evee, Xerneas/Yvetal, are being sold for half price, 100¥ until February 25th
Check out more screenshots for the app below: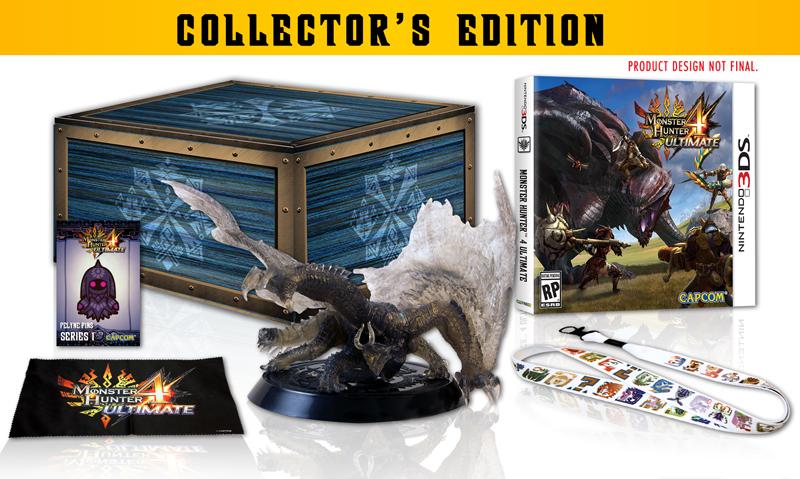 Update: Back in stock on Amazon
again.
---
For those of you that have wanted to get your hands on the Collector's Edition of Monster Hunter 4 Ultimate, you're in luck! As of the time of this writing, it is currently in stock and available on Gamestop's website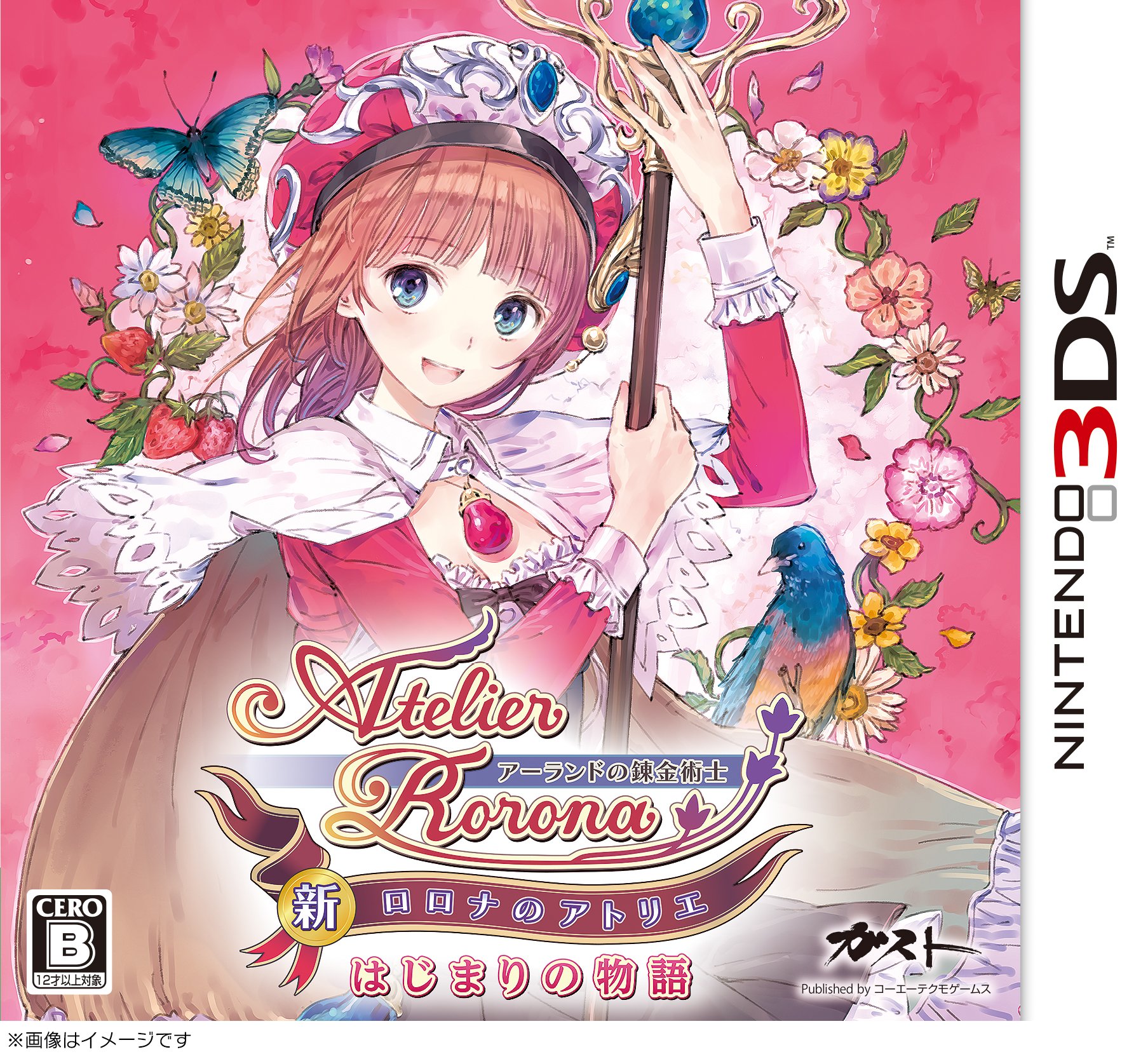 In a recent interview with IGN's Jose Otero, famed Zelda producer Eiji Aonuma had a few things to say on the process of recreating one of Nintendo 64's greatest gems for the Nintendo 3DS.
T?o put it as bluntly as I possibly can, remakes kind of hurt. You' re looking at all the decisions you were making and sometimes you're saying to yourself, 'I can't believe I was thinking about it like that,' or, 'Why did I think it was okay to make the user do that in that situation?'

This is something that Mr. Miyamoto made a point of telling me at one time. He said, '?you need to look back and learn more from the work you've already done, before you go on to making something new.?' I have to say, that can be a really uncomfortable experience, but I also feel like I learned so much. I'm actually really grateful that I had the opportunity to do something like that at work.
The Legend of Zelda: Majora's Mask 3D releases for Nintendo 3DS on February 13th in US and Europe, along with the New Nintendo 3DS.
Over at Gamestop, you can now grab Mario Party 10 amiibo bundle with not only Mario but the rest of the Super Mario line of amiibo as well! It's pricey, however. It'll cost you $125.
Note that this isn't to be confused with the standard Mario Party 10 bundle that only comes with the Mario amiibo.
You can check out the new bundle at Gamestop here.